Kensington And Chelsea Council Failed To Ban Journalists From A Meeting So They Cancelled It
After media organisations overturned a ban on their presence, the council took the extraordinary step of abandoning its first cabinet meeting since the Grenfell Tower fire.
by
,
The Royal Borough of Kensington and Chelsea cancelled its first cabinet meeting since the Grenfell Tower fire after having failed in an attempt to ban journalists from attending.

Ahead of the Thursday night meeting, the council said it would be private due to "security and public safety concerns".
However, a court order obtained by five media organisations just half an hour before the meeting was due to begin at 6.30pm said the council had to allow media to attend. In an extraordinary twist, the council then cancelled the meeting.

Council leader Nicholas Paget-Brown told those present: "I'm advised that if there are others present that I cannot have an open discussion ... I'm told that the press are here because of legal intervention, and that therefore means that we can't have the discussion that we intended to have, because that will prejudice the public inquiry."

A BuzzFeed News reporter trying to attend the meeting was initially told they were not allowed to enter. "You're more than welcome to appeal or complain," a man who may have been a security guard said, before locking the main front entrance to the town hall with a key.

On Friday, Number 10 issued a statement rebuking the council for trying to stop journalists attending the meeting. "Our view is that access to democracy should always be easy. And it's vital if people want to retain confidence in our democratic system. I can't obviously speak for the council but, you know, there are rules that state that all meetings must be open to the public except in certain circumstances. And as we saw in his specific case the High Court ruled that the meeting should be open, and we would've expected the council to respect that," Number 10 said.

In a note explaining the initial decision, the council pointed to protests that took place on Friday 16 June, two days after the fire, outside Kensington Town Hall.

"As such it will be open only to council members, support officers, and invited guests (if any)," the statement said. "The public minutes of this meeting will be published, in due course, on the council website."
The only item listed for discussion at the meeting – aside from apologies for absences and declarations of interest – was the Grenfell Tower fire.

Under the council's standing orders the chair of the meeting, in this case Paget-Brown, has the power to exclude the public if they feel that business could be disrupted.

During what did take place by way of a meeting, Paget-Brown acknowledged the shortcomings of the council's efforts in terms of supporting those who lost their homes or needed to move out of nearby properties for safety.
"I realise the Council has come in for much criticism for its response," he said. "I will acknowledge this and apologise for what we could have done better.

"At present the name of Kensington and Chelsea stands tarnished and diminished. Our plans to transform housing are currently on hold. Our reputation with the wider community in North Kensington is damaged and in some cases fractured."

Paget-Brown confirmed that 373 households are currently in temporary accommodation, and said the Kensington and Chelsea Tenant Managment Organisation (KCTMO) has commissioned an independent fire survey of the Council's blocks of flats, the results of which will be made publicly available.

He continued: "Our tenants and leaseholders have questions for us and KCTMO. We are under sustained media criticism for a slow reaction to the fire, nonvisibility, and for failing to invest in North Kensington. I believe that many of these criticisms need to be challenged and over time they will be, but I can think of nothing more demeaning to the memory of those lost and missing in the fire than seeking the resolution of political scores.

"This is a huge event in the contemporary history of London. The horror to befall Grenfell Tower has been seen around the world. The challenge now is to ensure that the strengths which also characterise this place, and North Kensington in particular, are seen to play their part in bringing the community together and ensuring that one of the most diverse parts of a great city can start to move forward from this tragedy."

In May last year, a KCTMO report relating to Grenfell Tower was also discussed in secret by the council's housing committee, with only a summary of the issues provided to the public.
The decision to hold Thursday night's meeting in private was criticised by campaigners fighting for justice for Grenfell Tower victims, who nevertheless said they were "unsurprised" that councillors appeared to be refusing to meet with residents.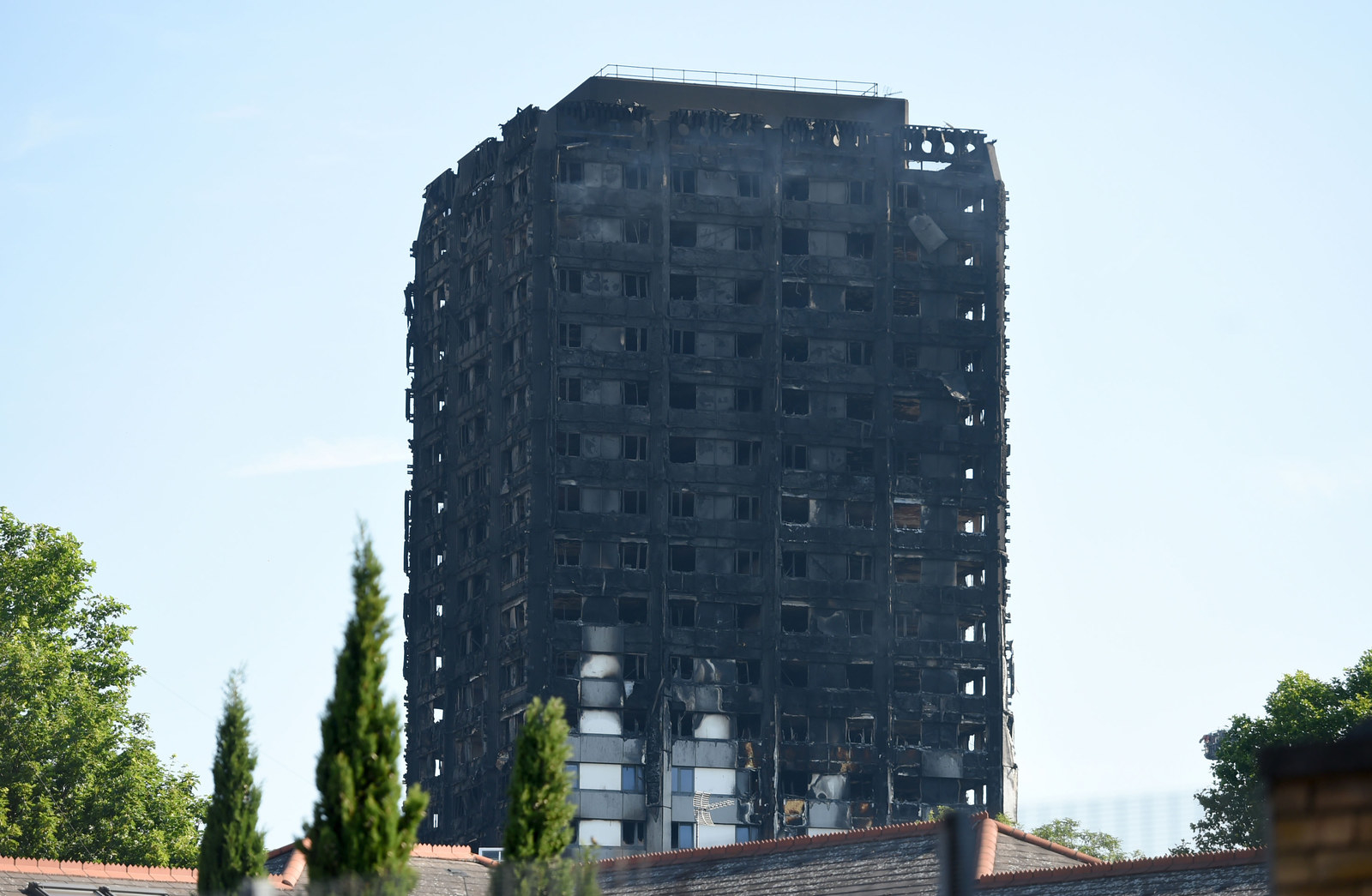 Yvette Williams, from the Justice4Grenfell campaign, told BuzzFeed News: "Nothing that Kensington and Chelsea does is of any surprise to us. They've always treated us with contempt and they're just carrying on as normal.
"If they were decent human beings they would [meet the public], but obviously their fear is more important than listening to the community.
"The community are naturally angry – they could at least have shown some respect by asking the residents' association to send representatives, they could have looked at an alternative way to let the public in than just closing it off."
Williams added: "For us as a local community these are the kind of decisions they make, this is how they operate, they just say it is business as normal down there.
"When members of the council have been invited to public meetings before they've chosen not to come and face the public they're supposed to be serving – what an oxymoron."