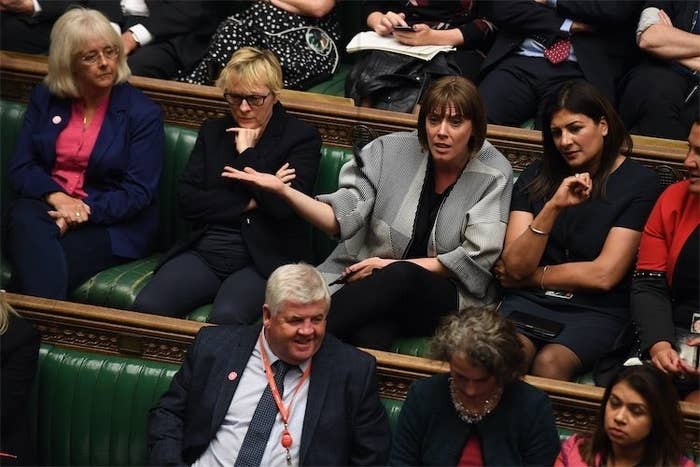 Female Labour MPs have asked for a meeting with party bosses, and one has written to general secretary Jennie Formby, over new reselection rules that have seen four women, but only one man, "triggered" and at risk of losing the party's nomination in a general election.
Labour sources say that all women shortlists and reserved places on shortlists for BAME candidates mean that the Parliamentary Labour Party's diversity will continue to improve — but Labour Women's Network said that the onus was on the party to ensure that equal numbers of women and men MPs are able "to survive and thrive" in Parliament.
One MP, Lucy Powell, said the party had left them at the mercy of "a group of local men who think they can, would seek to, have control and power over their female member of Parliament."
The party has also been criticised for ignoring the voices of women MPs who warned several months ago that the party's reselection process would disproportionately affect minority groups.
In February, women MPs told BuzzFeed News they had voiced concerns to Formby that pressing ahead with new processes agreed at last year's annual party conference could see the number of women Labour MPs in Parliament reduced.
Chair of the women's PLP, Jess Phillips, said that female MPs had asked for a meeting with party bosses to raise their concerns, while BuzzFeed News has seen a letter from a female MP to Formby, asking whether the party had carried out an Equality Impact Assessment before implementing the new rules.
BuzzFeed News asked Labour whether representatives from Jeremy Corbyn's office or the NEC would be meeting with the women's PLP to discuss the issue, and whether an equality assessment had been carried out before the processes were changed, but a spokesperson declined to answer both questions.
One MP, who asked to remain anonymous, told BuzzFeed News: "I don't believe that the process has been equality impact assessed. The party keep publicly denying that the process disproportionately affects women but so far they haven't come up with a shred of evidence to support that assertion.
"The truth is that as Labour women, we're in, but we're still marginalised and that makes us vulnerable."
As well as women, it was suggested that the new procedure could adversely affect black and minority ethnic MPs. Of the four women triggered, one, Kate Osamor, is black, and another, Margaret Hodge, is Jewish. Hodge has been a vocal critic of Corbyn's handling of anti-Semitism in the party.
One source told BuzzFeed News that Osamor raised the issue at Monday night's PLP meeting, highlighting the extra barriers that women, and black women especially, face.
South Shields MP Emma Lewell-Buck and Hull North MP Diana Johnson also face reselection battles. The only male MP to be triggered so far is Birmingham Hall Green MP Roger Godsiff, who opposed LGBT-inclusive education in schools.
Under long-standing party rules, all constituency parties (CLPs) with a Labour MP conduct a so-called trigger ballot at some point between general elections, in which each branch of an MP's local party, as well as local affiliates such as trade unions and socialist societies, decides whether to retain the sitting MP as a candidate in a future general election, or trigger a full selection process.
Prior to 2018, MPs would only face a reselection contest if 50% of local branches and affiliated trade unions voted to trigger one. However, the rules were changed at last year's Labour conference, making it easier to deselect sitting MPs, who now face a full selection contest if 33% of CLP branches or affiliates vote in favour of one.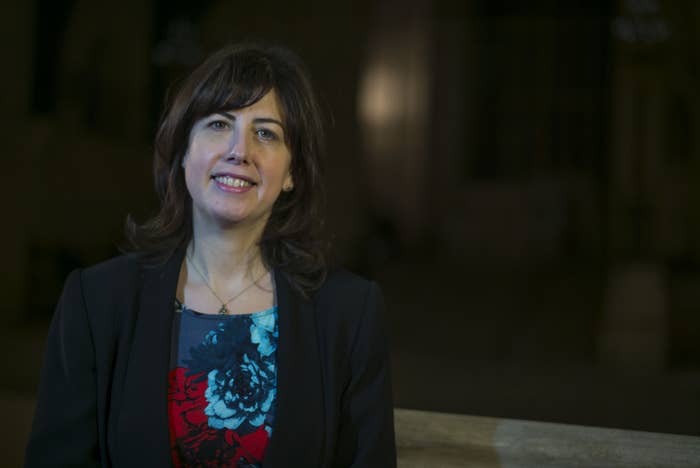 This was seen by some Labour MPs as the beginning of an attempt to "purge" the party of Corbyn's critics. However, several MPs seen as hostile to Corbyn, including Neil Coyle, Wes Streeting, and deputy leader Tom Watson, have escaped a full reselection process.
Back in February, Labour MP Lucy Powell told BuzzFeed News that the new system risked stalling progress on equality, or slipping backwards, adding: "It's pretty obvious to me, just look at past experience, look how hard it's been for women to win selections … without positive discrimination."

Labour has since committed to making any reselection contest an all-women shortlist.

Her colleague Liz McInnes also told BuzzFeed News at the time that she had raised the issue with Formby directly in a women's PLP meeting.
At the time BuzzFeed News put concerns about the new policy to Labour, a spokesperson said that the party was "committed to improving diverse representation at all levels of the party." A Labour source also said that "there's no logical basis for suggesting we would be going backwards."
However, with women and minorities already disproportionately affected, and several more women MPs currently at risk of facing a full reselection process, female MPs are again pushing for their voices to be heard.
An email from one MP, seen by BuzzFeed News, asks general secretary Jennie Formby: "Was there an equality impact assessment performed on the trigger ballot process? If so, please could I have a copy of it? If not, can I suggest in the interests of equality that the Party gives this serious consideration?"
Powell told BuzzFeed News she "takes zero pleasure" from correctly predicting that the process may disadvantage women. She said around half of all MPs have already gone through the process, and that all of the CLP meetings will need to be concluded before it can be determined exactly how badly women have been impacted.
However, before trigger ballots kicked off, Labour insiders thought that as many as 100 MPs could be triggered, and in reality the numbers have been much lower.
"The numbers overall are a lot lower than they might have been, could have been, was feared. On that level, that's good, but it's of no surprise whatsoever [that women have been more affected]," Powell told BuzzFeed News.
She added: "It's not actually a factional thing either, it's from across so-called factions, or groups. It's a group of local men who think they can, would seek to, have control and power over their female member of Parliament, or think they'd be better at the job themselves ... We all as politicians, but perhaps more so in the Labour party, we're all very, very familiar with that type."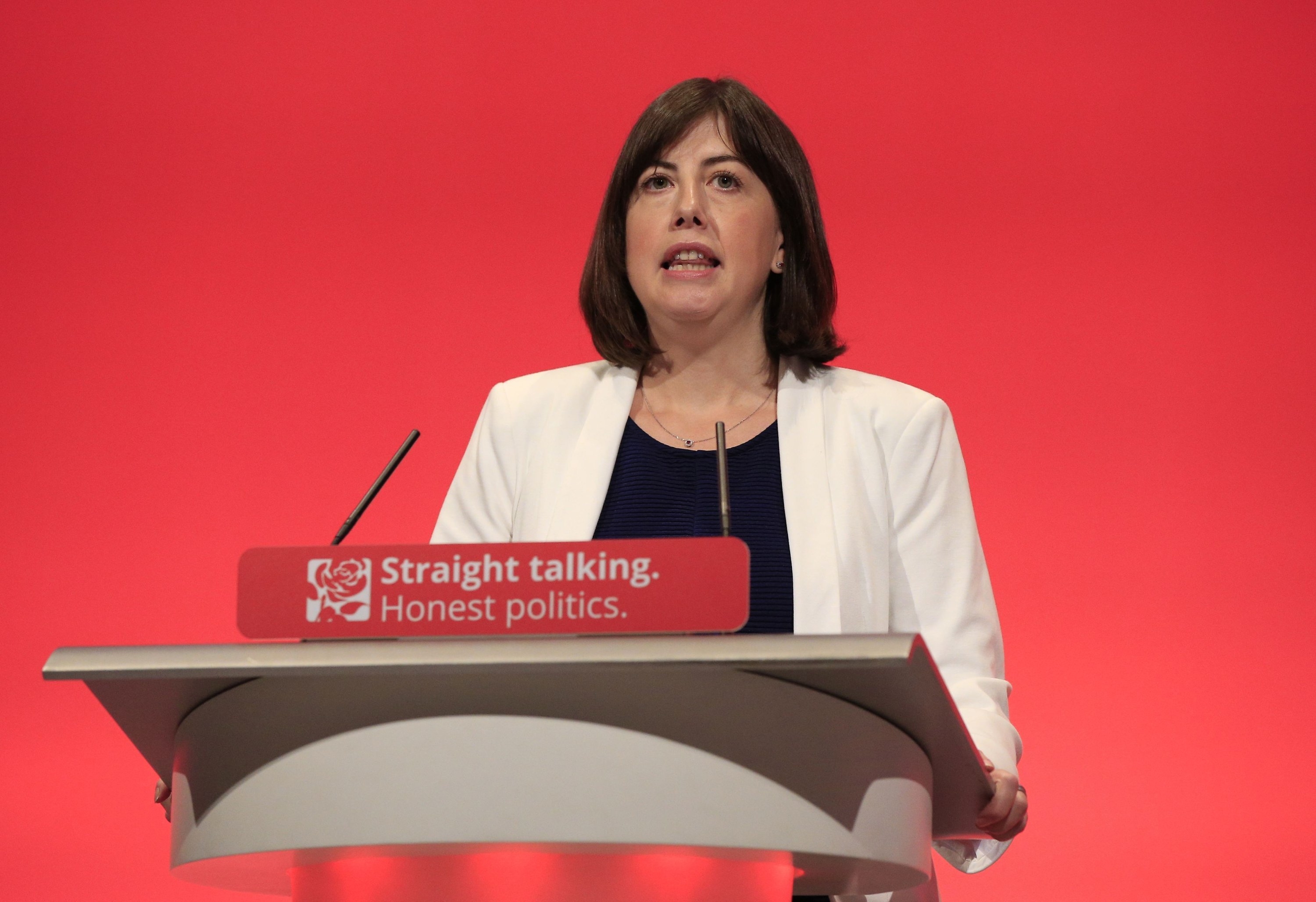 While it had been suggested that some of Corbyn's biggest critics might be the ones triggered by their CLPs, Powell said that their own experiences of misogyny meant many women MPs had thought this would not be the case.
"That's why we knew it wouldn't be the people perhaps some were hoping," she said, "the big targets, the kind of outspoken men MPs that perhaps some people thought, people who would be in the media. We all knew that it wouldn't come down to that at all — it's misogyny, bullying, it's all about power, who you can control, keep in place, under tabs."
Powell also pointed out that even among those who had not faced a full reselection process — or who were not yet in that position — the MPs who have faced the toughest battles to avoid one have been women, giving the examples of herself and Liz McInnes in Greater Manchester, Rachel Reeves in Leeds, and Vicky Foxcroft in London.
"It's not just those who have been triggered, but those who faced the biggest challenges," she explained, adding: "Even those that have won their trigger ballots, those that have been subject to a well-organised and orchestrated campaign, have been women as well. But the good thing is, the numbers are a lot fewer, so it's less embarrassing for us as a party than it could have been."
Coyle told BuzzFeed News that the selection processes risked not just impacting diversity in Parliament, but also in local government, and called on the party to change the thresholds, which he described as "far too low".
He said: "It took Labour years to extend representation to anywhere near equality, and we are not done yet. BME voters and disabled people are underrepresented and we still don't have parity for women. But the new rules for councillor and MP reselections appear to be sending us backwards.
"Brighton apparently had no LGBT or BME Labour councilors. In Southwark, the youngest councillor who was also BME and LGBT was also deselected by a Momentum campaign. Amongst MPs, BME colleagues and women seem to be faring worse and facing more organised campaigns against them, sadly.
"Old prejudices have not gone, and our processes must be strengthened to prevent further regression and damage to our representation. Labour rules need changing fundamentally, and the new thresholds are clearly far too low."

Labour Women's Network chair Abena Oppong-Asare told BuzzFeed News: "We're keeping a close eye on the proportion of 'triggered' MPs that are women. Only when all the re-selections are complete will it be possible to clearly assess the trends.
"Labour has rightly committed to All Women Shortlists in cases where women MPs are triggered, so this is not so much about representation — although with effort Labour would be within touching distance of a 50/50 parliamentary party at the next election — but about whether party culture allows equal numbers of women and men MPs to survive and thrive."
A Labour party spokesperson said: "We're proud that the Labour party has more women MPs and BAME MPs than all other political parties combined and we are committed to continuing to improve diverse representation at all levels of the party, including through all-women shortlists, by introducing provisions for reserve places on shortlists for BAME candidates, and by launching a Bernie Grant Leadership Programme to empower more BAME members to take on leadership positions in the Labour party.
"Long-standing party rules require that reselection processes take place in between general elections. This has happened before every general election since 2001, apart from the 2017 snap election and in any reselection sitting MPs are automatically on the ballot paper."