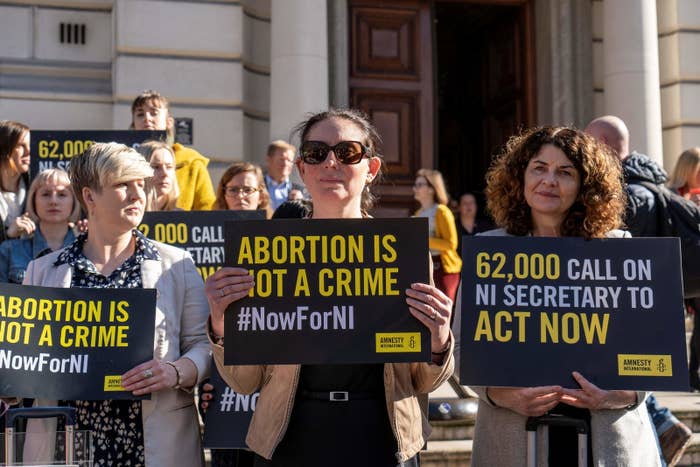 Parliament has brought people in Northern Ireland one step closer to being able to access abortion services, after MPs voted to transfer powers back from Belfast's nonfunctioning government to the secretary of state.
The historic vote marks the culmination of a long campaign from MPs and charities to urge the government to intervene to grant abortion rights in Northern Ireland.
Ministers have previously refused to do so, saying the issue has been devolved to Stormont. However, the new legislation compels the government to act if the Northern Irish Assembly does not resume.
MPs voted 332–99 in support of amendments to the government's Northern Ireland (Executive Formation) Bill, brought forward by a group of cross-party MPs led by Labour's Stella Creasy.
The amendment confers powers on the secretary of state for Northern Ireland in the absence of devolved government and requires the government to comply with its human rights obligations.
Last year, Supreme Court judges said that Northern Ireland's highly restrictive abortion laws were incompatible with human rights, four months after the United Nations Committee on the Elimination of All Forms of Discrimination Against Women found that Northern Ireland's abortion laws meant that women were "subjected to grave and systematic violations of rights through being compelled to either travel outside Northern Ireland to procure a legal abortion or to carry their pregnancy to term."

The vote came just minutes after MPs also voted in favour of paving the way for same-sex marriage in Northern Ireland.
Ann Furedi, chief executive of the British Pregnancy Advisory Service, said: "This is a truly historic moment. We are absolutely delighted that this cross-party amendment, compelling the government to bring forward regulations to decriminalise abortion in Northern Ireland, has been passed. We are extremely grateful to all those MPs from across the UK who made clear that they would no longer turn a blind eye to the injustice and suffering faced by the women of Northern Ireland."
She went on: "We look forward to seeing the next steps taken to secure the decriminalisation of abortion in Northern Ireland through the repeal of sections 58 and 59 of the 1861 Offences Against the Persons Act, supporting the process in whatever way we can."

Grainne Teggart, Amnesty International's Northern Ireland campaign manager, added: "This is a significant defining moment for women's rights in Northern Ireland. The government must now put into law the recommendations from CEDAW, which includes the decriminalisation of abortion.
"The grave harm and suffering under Northern Ireland's abortion regime are finally coming to an end. At a time when prosecutions are still a grim reality, this cannot happen quickly enough."
Currently, abortion is illegal in Northern Ireland under almost all circumstances, with heavy jail sentences for both those who have an abortion and any medical professionals who assist them. The mother of a 15-year-old girl is due to stand trial later this year in Belfast, accused of procuring abortion pills — which are available on the National Health Service in England, Wales, and Scotland — for her daughter.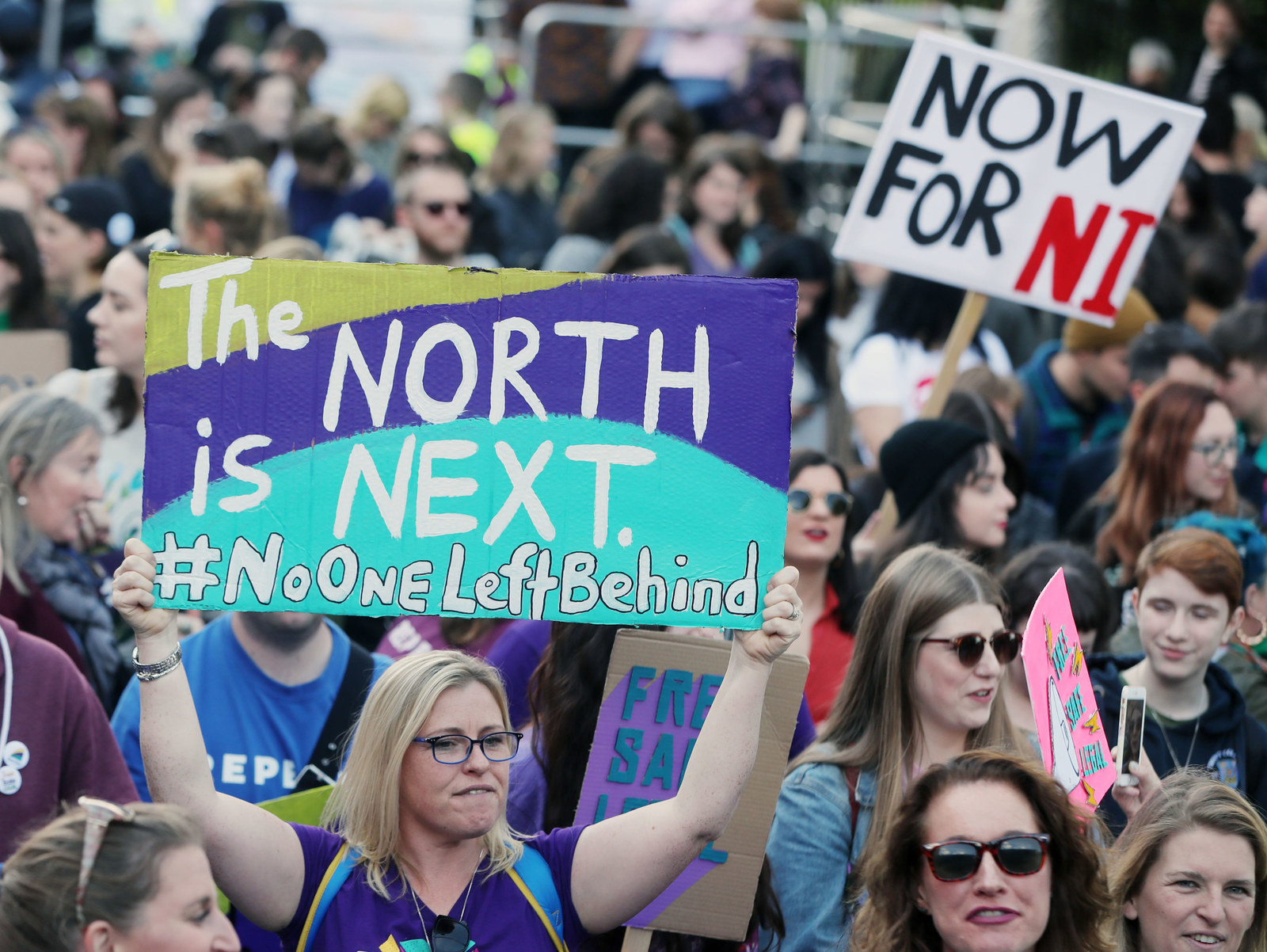 Last year, more than 1,000 women traveled from Northern Ireland to England or Wales for a termination, with many more unable to do so.

Pressure has been growing on the government to extend abortion rights to those in Northern Ireland since the Republic of Ireland voted in a referendum last year to repeal its strict abortion laws. This means that Northern Ireland is now the only place in the British Isles with such restrictive laws, but previous attempts in Parliament had failed to change them.
Neither of the men currently in the running to be prime minister has said he would extend abortion rights to Northern Ireland. Boris Johnson remained silent on the matter, while Jeremy Hunt was criticised by campaigners for saying he "authorised" funding for Northern Irish women to travel to England for abortions, adding that abortion was a devolved issue and he "would support any changes locally accountable politicians wished to implement".
The government agreed to fund abortions for women from Northern Ireland only after Hunt opposed a legal challenge by a mother and daughter seeking NHS funding for abortions for Northern Irish women. However, campaigners have since been campaigning for Northern Irish people to be able to access abortions without having to travel.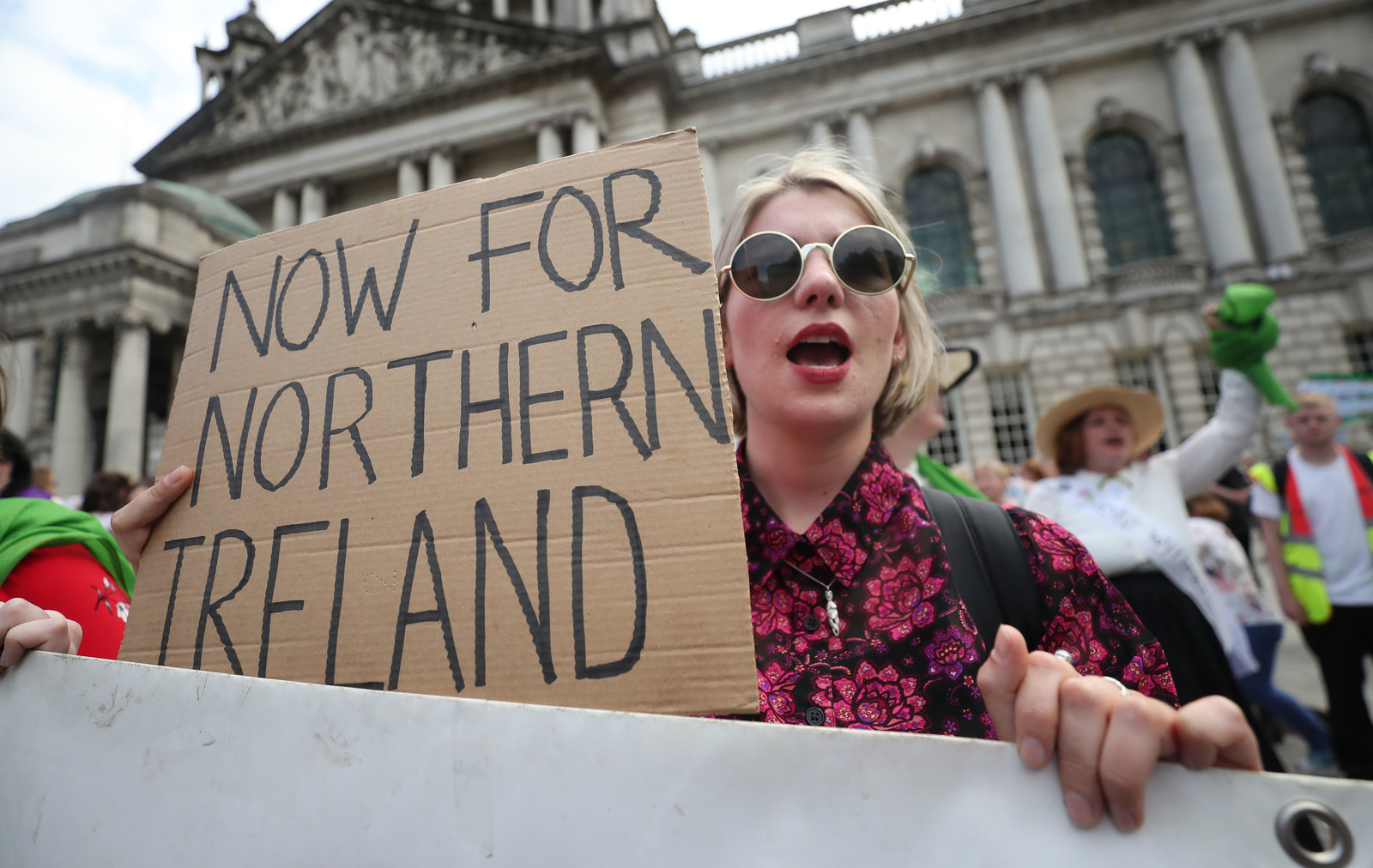 Creasy's amendment had the backing of several Conservative MPs, including former Women and Equalities ministers Justine Greening and Nicky Morgan; both Lib Dem leadership hopefuls, Jo Swinson and Ed Davey; SNP MP Hannah Bardell; and the Green Party's Caroline Lucas.

The government bill states that the Northern Ireland secretary must, on or before Oct. 21, 2019, publish a report explaining what progress has been made towards the formation of an Executive in Northern Ireland.
The amendment mandates the secretary of state, currently Karen Bradley, to also legislate to meet the UK's international human rights obligations in terms of access to abortion.
The government also agreed to accept the second amendment by Labour's Diana Johnson, which also had cross-party support, and mandates ministers to carry out a review of the legal framework on abortion in Northern Ireland and provide an analysis of how it could be amended.
Northern Ireland has not had a working government since January 2017, when power sharing collapsed. Sinn Féin walked away from the agreement following a scandal involving a failed renewable-heating scheme in which the ruling Democratic Unionist Party was blamed for costing taxpayers hundreds of millions of pounds. First minister Arlene Foster lost her position alongside the departure of the deputy first minister, Martin McGuinness, and business at Stormont has yet to resume.