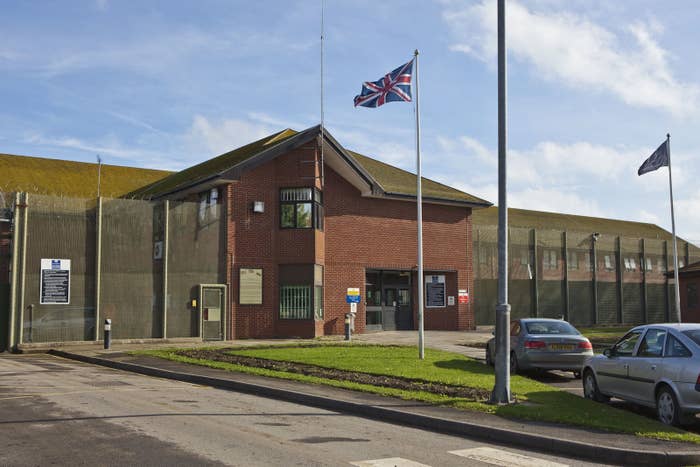 A damning report released on Tuesday has revealed shocking failings at a prison that was ordered to improve more than two years ago but has instead grown even more unsafe, with attacks against staff and inmates soaring.
HM Inspectorate of Prisons gave the prison service a six-month warning that it would be returning to HMP Guys Marsh for a follow-up visit after an inspection in November 2014 described "a prison in crisis where managers and staff had all but lost control".
Inspectors, who went back to Guys Marsh last December, found the rural Dorset category C training and resettlement prison is plagued by violence, with incidents rising year on year.
They also found that drugs were easier to access than clean bedding, with almost three-quarters of prisoners saying drugs were easily available inside, while just 39% said they were able to change their sheets weekly.
A leading prison charity warned that Guys Marsh was yet another example of the crisis facing prisons across the UK.
It echoes the longstanding concerns of prison guards who spoke to BuzzFeed News, which they claimed were the result of chronic understaffing, mismanagement, and a rise in synthetic drugs like spice.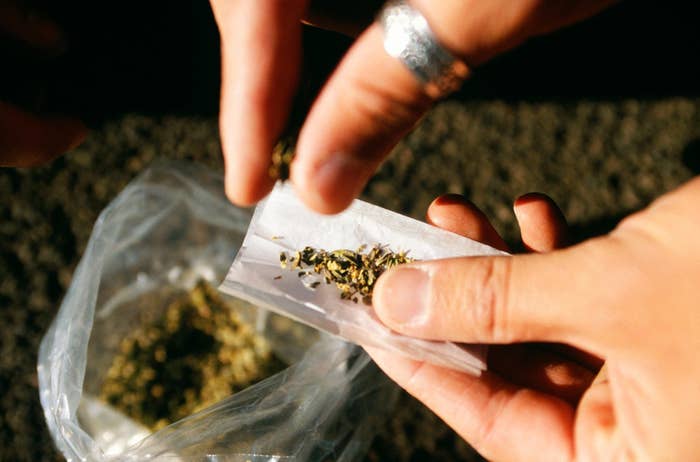 Since the 2014 inspection, attacks on prisoners had increased by two-thirds, while assaults on staff had soared by 200%. The latest inspection report said "too many of these [attacks] had been serious", and highlighted the fact that levels of violence were far higher than at other Category C training prisons.

Describing the findings of inspectors as "very disappointing", HM chief inspector of prisons Peter Clarke said "far too little had been done far too late to address the serious concerns we raised in our previous report".
"It was striking how few of our recommendations had been addressed and in some respects the prison had got worse," he added.

Inspectors quizzed prisoners serving sentences at the troubled jail, near Shaftesbury, about conditions inside and found that drug abuse was rife and inmates were living in fear.
Almost three-quarters of prisoners said that drugs were easily available at the
prison, while 1 in 4 said that they had developed a drug problem inside.
The use of the synthetic drug spice was described as "particularly widespread and problematic", and the epidemic was found to be contributing to violence, health emergencies, and self-harm among prisoners.
Inspectors also found that the prison was not monitoring the full extent of the problem and was not doing enough to reduce availability of drugs.
More than a quarter of inmates said they currently felt unsafe in HMP Guys Marsh, while more than half said that they had felt unsafe at the prison at some time. Both figures were far higher than at similar prisons.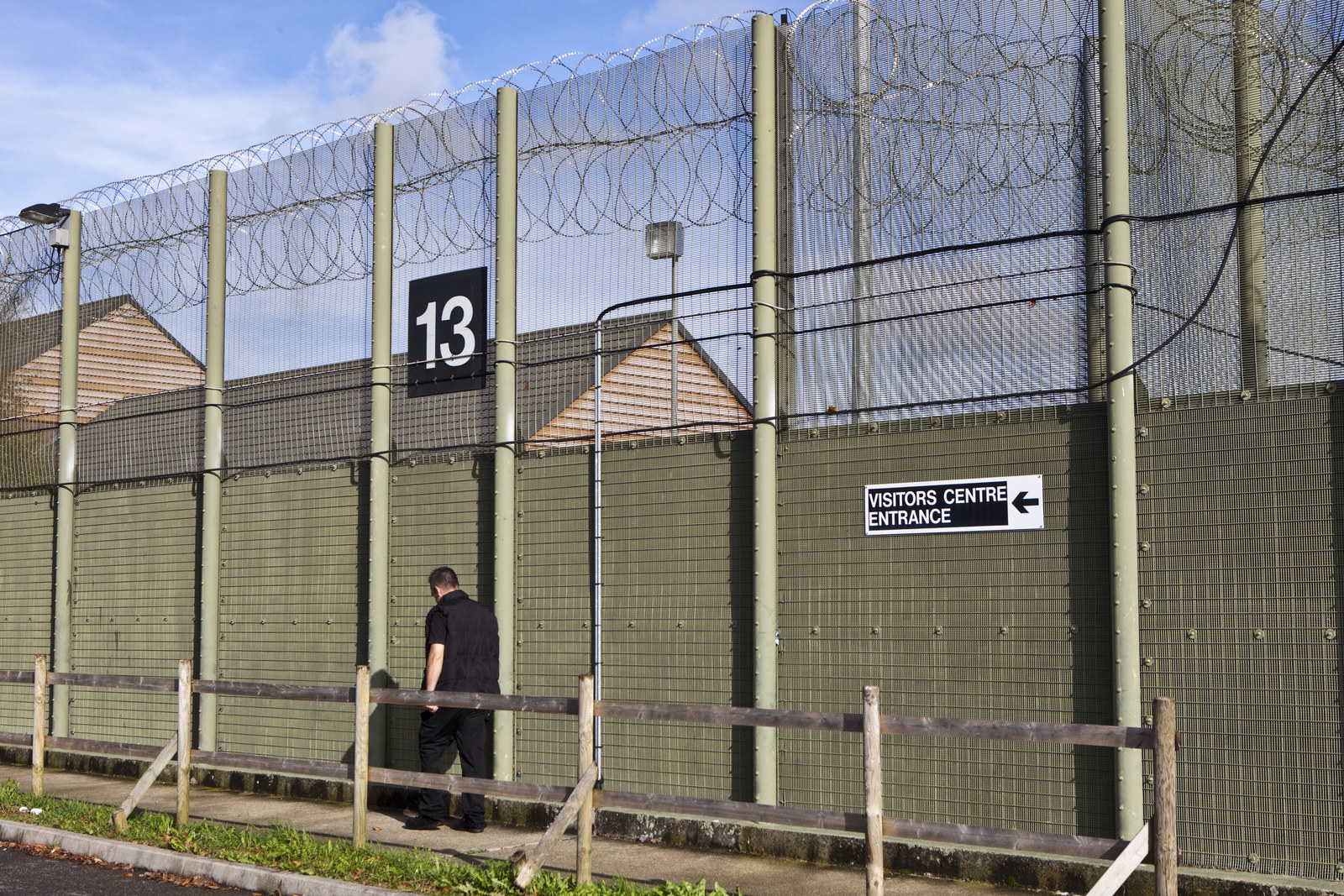 The report found that levels of violence had risen year on year and were directly related to drugs and debt, and that not all violent incidents were reported or investigated.

"Despite these levels of violence, too little had been done to make the prison safer," Clarke said.
Inspectors found that many prisoners were seeking safety from other inmates because of drugs, debt, and associated bullying, with one of the institution's wings acting as a permanent sanctuary for those fearing for their own safety.

Some prisoners were also self-isolating on other wings, refusing to come out of their cells for their own protection – sometimes for many months, with a limited regime, and less than an hour a day unlocked.

Three men had taken their own lives since the previous inspection, the report noted.

The prison was also found to be overcrowded – designed to accommodate 518 men, but actually holding 543 – and described unsuitable living conditions, detailing "very dirty" residential wings and poorly maintained cells and communal areas.
Some cells lacked heating and many shower blocks were decrepit and did not have a regular hot water supply, while other prisoners were housed in cells with broken furniture, broken or missing window panes, and inadequate toilet screening.
Many prisoners were frustrated by not being able to access basic items, with less than half of prisoners saying they received clean clothes and bedding every week, while others said they were not given adequate cleaning materials, or that they struggled to access their personal property.
Frances Crook, chief executive of the Howard League for Penal Reform, criticised Guys Marsh, describing the jail as a "dirty, overcrowded prison" where men are "afraid to leave their cells".
She said: "Guys Marsh prison was given six months' notice that inspectors were coming, and yet it was still found to be failing in almost every respect. Every warning light on the dashboard is flashing, as is the case across the prison system.

"This is a dirty, overcrowded prison where men can get drugs easily but cannot get bedding. Where there are drugs there is debt, and where there is debt there is violence. This is the third prison inspection report in six weeks to describe men being so frightened for their safety that they refuse to leave their cells."
Crook said the Howard League had offered ministers solutions that showed "how, by taking bold but sensible action to reduce the number of people in prison, we can prevent more people being swept away into deeper currents of crime and despair."
Responding to the report Michael Spurr, CEO of HM Prison and Probation Service, said: "Progress at Guys Marsh has been much slower than required reflecting the deep-seated challenges facing the prison.
"Additional staffing and resources to tackle the problems are being provided, including an extra 18 Prison Officer posts. A new, experienced Governor has taken charge at the prison.
"An improvement plan is in place and we will use the recommendations in this report to drive further progress over the coming months."