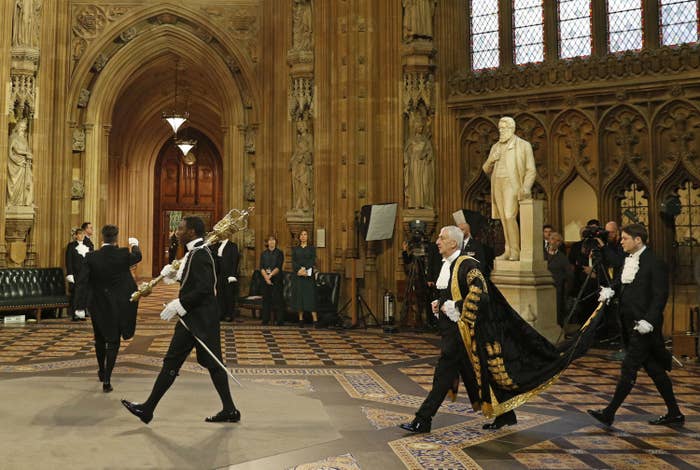 The UK parliament has implemented sweeping restrictions to its visitor policy in a bid to halt the spread of coronavirus on the estate.
The restrictions, which come into force on Monday, include a ban on mass lobbies, banqueting, and commercial tours, and All-Party Parliamentary Groups (APPGs) have been told not to invite non-passholding guests to their meetings. MPs, Lords, and other passholders have also been discouraged from bringing social guests into Parliament's buildings.
Earlier on Friday, before the decision was widely circulated, Graham Brady, the chair of the 1922 Committee of backbench Tory MPs, warned Conservative MPs that the House of Commons had decided to cancel all events. Members have also been strongly discouraged from undertaking any parliamentary travel to other countries.
Members of the public will still be able to watch debates from the public galleries, and meet their MP or a peer by arrangement, and witnesses will still be allowed into parliament to give evidence at select committee.

Announcing the new measures, Commons speaker Lindsay Hoyle said: "In order to preserve the operation of Parliament, it is our duty to take proportionate and reasonable measures to reduce the risk to those who work on the Parliamentary Estate and those who have to visit.
"We are clear that now is the time to be pragmatic; everyone in the country is being asked to strike a balance and it is right that we do the same.
"It is in this spirit that we have decided to implement a number of restrictions relating to overseas travel and visitor access. These steps have been developed in conjunction with Public Health England and reflect the government's current approach."
The new restrictions come after trade unions that represent staff who work in Parliament called for more to be done to protect employees after ministers said they would keep the House of Commons open during the coronavirus outbreak.

On Tuesday, health minister Nadine Dorries was confirmed to have contracted the virus, along with a member of her team. At least half a dozen MPs are currently self-isolating after having come into contact with confirmed coronavirus cases.
In a statement on Wednesday, however, health secretary Matt Hancock said Parliament would remain open, telling MPs: "The ability to hold the government to account and to legislate are as vital in a time of emergency as in normal times. Our democracy is the foundation of our way of life."
The decision has the widespread support of MPs, many of whom have raised objections to the idea of temporarily shutting down the legislature. However, staff — both hose working for MPs and for Parliament itself — have voiced concerns that not enough is being done to protect their health.
Four trade unions representing a range of people working in the building outlined their concerns in a letter to Hoyle on Wednesday night.
The letter, sent by Prospect's parliamentary representative Ken Gall on behalf of Prospect and the PCS, GMB, and FDA unions, asked for clear guidance for staff amid "an almost unprecedented situation".
It said that while there is an understanding among staff "that if shops, museums and public transport remain open, Parliament must too … [but] these principles must be balanced against the concerns of those staff who regularly come into contact with visitors from all over the world".
The letter asked for clarification on a range of points, including whether Parliament will continue to allow outside visits, and what measures will be taken to protect staff — for example, security guards — who cannot work from home if that becomes a recommendation.
It also asked for assurances that staff who have to stay away from work — for example, if they fall sick or if they have to care for children in the event that schools close — do not suffer financially.
Prospect had previously called for clarification on what action is being taken to protect Parliament's workers following Dorries' diagnosis.
Garry Graham, Prospect deputy general secretary, said: "As the union for House staff we are seeking urgent clarification from the Leader of the House what action he is taking to protect workers following news that a minister and a member of her team have contracted coronavirus.
"While we understand the reluctance to shut the House at this stage, we think measures short of a full closure may be appropriate at this time. In particular we ask that the option of closing the Houses of Parliament to visitors be considered.
"Dedicated House staff will do all they can to ensure the machinery of democracy continues to function but they need to hear that reasonable steps are being taken to protect their well-being."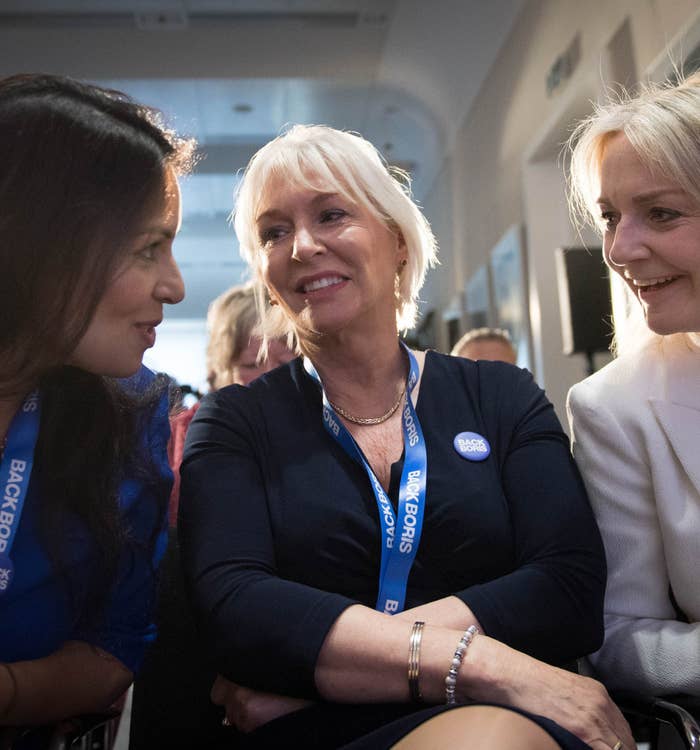 After the new visitor restrictions were introduced, Graham, said: "The decision by Parliament to limit visitors to the estate, as Prospect has been calling for, is a sensible and proportionate response to the risks posed by Corona virus.
"Staff need to have the risk of infection minimised but it is also important Parliament is able to remain open for as long as possible. This seems like a good way to proceed for the time being."
One member of House of Commons staff told BuzzFeed News that some Commons teams are operating a "work from home if you can" policy.
"Regular face-to-face meetings are being deprioritised except in a narrow range of cases and my own team... is only coming in at most one day or so each next week," they said. "It feels like it's a dry run for a full shut-down later."
MP staffers, who are not directly employed by Parliament but by the member whom they work for, have also expressed concerns. Aides, who share some of House staff's safety fears, have said the system is unfair as some MPs allow their staff to work from home, while others insist their teams continue to come to Parliament.

Aides told BuzzFeed News that coronavirus was one of the main topics of conversation in staff networks, and many had concerns for their own health. One staffer previously suggested that Parliament should be closed to visitors to limit the potential spread of the illness.

"There are hundreds of people coming into Parliament every day, from all round the world who then mix with members of Parliament who cram themselves into a small chamber before jumping on trains and going round the country, often via the large transport hubs of the capital and beyond," they told BuzzFeed News.

"The visitors are not conducive to democracy functioning, and Parliament needs to protect itself from creating MP super spreaders. It would make sense to suspend visitors, and then bring recess forward a week once the budget is out the way."
The staffer also suggested that the activities of Parliament should be limited to only necessary functions; while MPs are at work, they often need staff to be there too.
The staffer said: "Given that the Members have to jump through hoops to get a proxy vote — and a fear of catching a pandemic virus doesn't count — they have to be in, and staff therefore also have to be in to support their activities; individual members have told staff to work from home, which is helpful, but with Parliament still sitting it's hard to not be in, given that that's the main purpose of our job."
"It is crazy how staff are being left in the dark as to whether they are at risk or not," another staffer told BuzzFeed News. "Some MPs have been amazing and immediately closed their Westminster office as soon as it was confirmed that Nadine Dorries tested positive and had been on the estate.
"But many of them are following 'official advice' — which translates to 'just wash your hands and continue as normal', because unless leadership is shown from the top i.e. government or Boris, MPs and others won't see restricting access or changing work hours and locations as necessary."
Another staffer said that while they trusted that the Speaker was taking necessary precautions, they were concerned by the inequality of the system.
"I don't like that the high-traffic, high-risk place — the whole estate — doesn't have proper sanitary facilities, like handwash stations, touchless taps, [and has] dodgy hand drying towels, etc.
"Also the biggest issue for me: As MPs staff work for 650 different businesses, we will each have different terms with our bosses, for example my boss has agreed with us a plan to all work from home and receive full pay, but I know that other offices have no plans in place."
In an email to Labour MPs, leader Jeremy Corbyn urged MPs to look out for the welfare of themselves and their staff, saying: "I hope that you all personally are well and seeking to minimise your exposure to the virus. I also know you will be considering your own staff's welfare and hope you will consider ways of working that also minimise their exposure. In both cases I know how difficult this is when you seek to represent your community and constituents. Please look after yourselves."
In response, a House of Commons Commission spokesperson said: "Parliament is staying open. We are being guided by Public Health England on the action we are taking to reduce the risk of transmission of Coronavirus on the Parliamentary Estate. The welfare of all those who work in or visit Parliament is paramount.
"Speakers, political leadership, and management of both Houses are keeping the situation under constant review, and are being updated according to the best medical advice."