These British Travellers Say They Have Been "Left Behind" In India By The Foreign Office
UPDATED: Wheelchair user Shallo Chand, her elderly mother, and her friend, have been allocated seats on a flight home after BuzzFeed News reported on their case.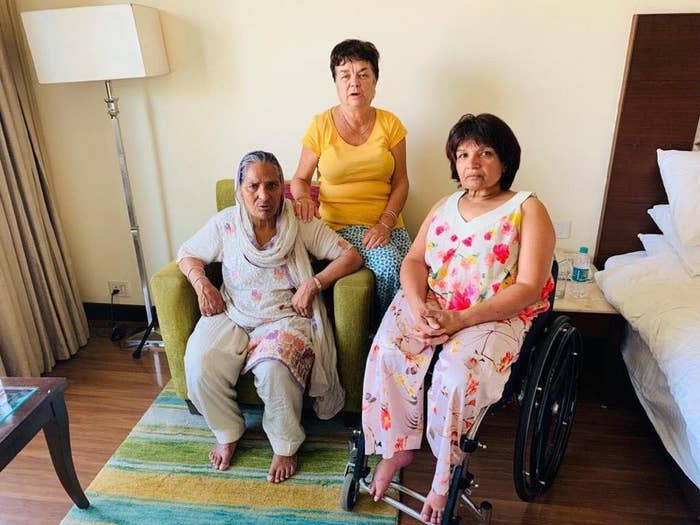 The journalists at BuzzFeed News are proud to bring you trustworthy and relevant reporting about the coronavirus. To help keep this news free, become a member and sign up for our newsletter, Outbreak Today.

A group of travellers — including a disabled social worker and her elderly mother — say they have been left stranded in India while other British travellers have been repatriated by the Foreign Office (FCO).
At the end of March, foreign secretary Dominic Raab announced that the British government would help to repatriate citizens who were stranded abroad due to the novel coronavirus, but Shallo Chand, a social worker from Oxford, her friend Jane Louise Holden, a nurse who travelled with her as her carer, and her mother, Gurbaksh Kaur, are still stuck in India. They say the situation has left them "terrified."
They have seen other British travellers who were staying in their hotel in Amritsar, repatriated, and they are now among the few left guests left. They now fear that the hotel will close and they don't know where they will be transferred to. MPs have told BuzzFeed News that dozens more of their constituents are in a similar situation.
The FCO has said it will prioritise vulnerable travellers when allocating places on its global repatriation flights, but Chand, who uses a wheelchair and has lung problems, has been left behind, along with her 82-year-old mother.
BuzzFeed News understands that the FCO has been in touch with the group, and that repatriation flights are still operating from the Punjab. However, Chand said she had heard nothing from the High Commission until the past couple of days.
"I've been here for the last seven weeks, four of which have been at the hotel," Chand told BuzzFeed News. "I am highly anxious and exhausted in trying to secure a flight through FCO but no avail.
"I feel isolated as we are not allowed out of the hotel. Furthermore, as I have a weak chest due to Polio I'm at my wits end in case I get COVID-19, I am terrified of being hospitalised and costs that will incur, but more importantly surviving the treatment. I have the same concerns for my elderly mother."
Chand's friend Sue Lister has been trying to help from the UK, by contacting the group's MPs for aid. "We used to live next door to each other and known each other for 30 odd years," Lister said. "We've holidayed together, we're very good friends."
She added: "In the past whenever there's been any issues or anything where she might be vulnerable, I've always said to her look, don't worry it doesn't matter where you are in the world I'll bloody come and get you, but I can't even get past my own front gate at the moment."
"They applied [to be returned to the UK] right at the beginning — they did everything they were supposed to do," Lister said. She is in regular contact with Chand and said while they hope they might be put a flight this week, they've still had no confirmation.

"It's almost like they're being forgotten," Lister said. "She said other people were getting phone calls and she wasn't and that was when she began to realise that they weren't communicating with them, and they couldn't get even email or text responses."
"She is very upset," she added. "She tries to be positive, she keeps going but the point where I got the call with her in tears, I knew...things have gone too far now. We've got to get her back."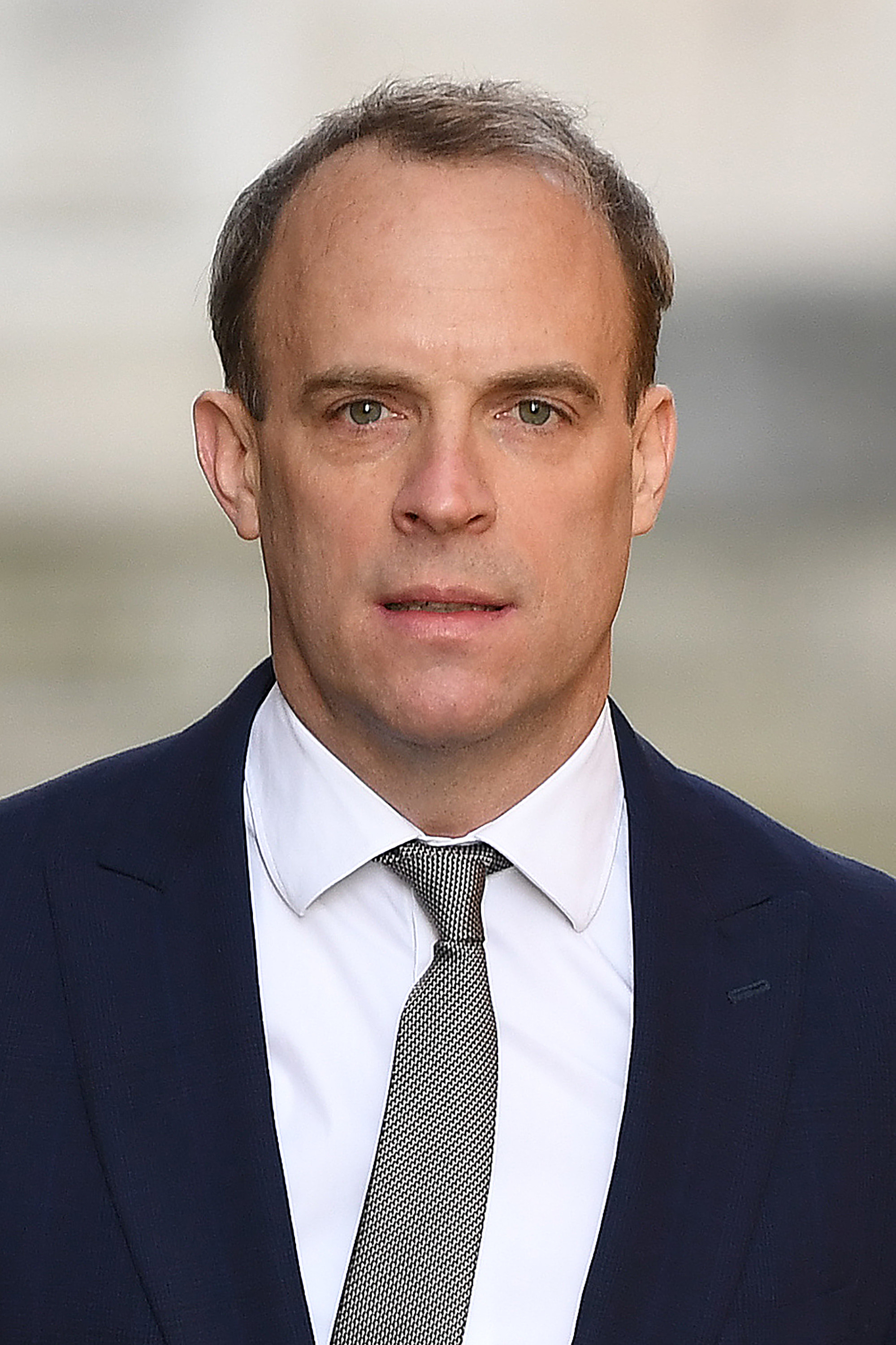 An FCO spokesperson said: "We know it's a difficult time for many British travellers abroad — especially those with individual health concerns and challenging circumstances.
"Our Consular Teams are doing everything they can, especially for those in difficulty, to keep Brits informed on the latest developments and help them return — on commercial flights where they are still available or special charter flights as well. We'll continue working around the clock to bring people home."
Lister has been in touch with Kaur's MP, Preet Kaur Gill, the Labour representative for Birmingham Edgbaston, who said she is aware of constituents who are also struggling to get home.
"I've got over 100 constituents stranded in Punjab especially," she told BuzzFeed News. "I think the difficulty is, even though we're sending information to the FCO, the information hasn't been forthcoming in the way that we'd like."
Gill also said that it appears that the most vulnerable are not being effectively prioritised. She said: "I have a number of constituents, some of them have quite serious heart conditions and are running out of medication — of course, they must be a priority.
She said not all were being returned: "And that's also causing people to ask the question: 'Why? Why is it that we're not being prioritised considering we've got health needs as opposed to somebody else?' And that process is in terms of how the British Embassy is deciding who is a priority or is not is not clear either."
Gill also said that the FCO should "absolutely prioritise people like Gurbaksh Kaur" who are staying in hotel accommodation, as their situation is more precarious than those staying either with family or in their own homes.
She said: "If you are someone that has family members and you're living with them, it's probably not as bad as if you're in hotel accommodation, not knowing actually when that hotel is likely to close its doors, and, therefore, what does it mean for you?"

Lister also contacted Chand's MP, Anneliese Dodds, Labour's shadow chancellor and the MP for Oxford East.
"I am very concerned about Shallo Chand's welfare," Dodds told BuzzFeed News. "As with a number of my constituents stranded abroad, she has been unable to get back to the UK despite repeated attempts. My office has been taking up her case, as with a number of others.
"I really hope she will be repatriated soon; obviously she is stranded in India with her elderly mother and herself is in a vulnerable category in terms of her own health, so she really needs to come home."

Matthew Western, the Labour MP for Warwick & Leamington, which is Lister's constituency, said: "Whilst some constituents who I have been supporting are now thankfully home from India and elsewhere, too many Britons are still stranded abroad. I still have at least 40 constituents who are unable to get on a flight back; many of whom are very vulnerable.

He went on: "MPs like myself have been lobbying extremely hard to get the Government to step up their efforts to bring people back home after the Foreign Secretary himself asked everyone to get back.

"We simply need more flights in places like the Punjab to meet the demand. If the commercial offering is not meeting this demand, the Government must look to requisition flights to ensure we are repatriating UK nationals at scale and at a reasonable price."
UPDATE
Two days after this article was published, Lister told BuzzFeed News that Chand, Kaur, and Holden were scheduled to be put on a flight home.