In next month's local elections Labour is hoping for historic results – setting its sights on councils that have been blue for decades, or even forever. Pollsters are predicting Labour's best ever performance, suggesting that by this time next week they could control as many as 22 out of London's 32 councils.
A YouGov survey this week, commissioned by Queen Mary University of London, showed Labour had slipped three points in the wake of Corbyn's response to anti-semitism and the Salisbury attack, but his party is still a huge 22 points ahead in the polls.
A perfect storm of circumstances has seen Labour's support swell in the capital; rising rents leaving young people feeling like they are not getting value for money, demographic changes blurring the boundaries between inner and outer London, and traditional Tory voters moving out of the city entirely.
However, there may be another factor that impacts on the Tories' performance in London on Thursday 3 May – the party is struggling to hold the ground it had been gaining with black and minority ethnic (BAME) voters.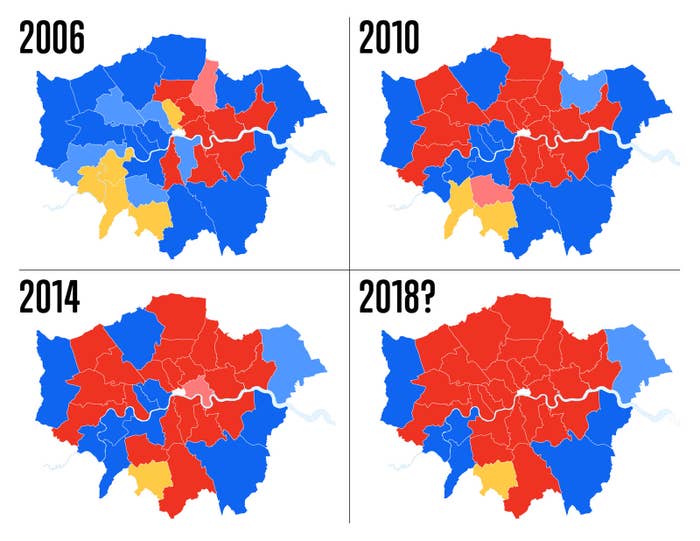 Kishan Devani, a former deputy chairman of the London Conservatives and a former Tory parliamentary and Greater London Authority (GLA) candidate, told BuzzFeed News that he had left to join the Liberal Democrats, because the party had lurched to the right, as evidenced by Brexit and, in his view, the abandonment of BAME voters.
"Various BAME members from the community have left; people who've stood for council before, people who've been active in their local associations, they're all leaving. It's kind of a domino effect, because it became very uncomfortable.
"Unfortunately at the last election the prime minister made it clear she was more interested in engaging with former UKIP voters than with BAME voters."
"David Cameron was very different", he adds. "He did lots of work reaching out to BAME communities. BAME communities are not silly, they can see, they're not going to simply blindly vote for a party, and I think that people have felt that at grassroots level. It was evident in the ballot box at the general election - people are leaving them in droves.
"The Conservatives made a lot of progress between 2010 and 2015, but it's going backwards now. Immigration policies, Windrush hasn't helped them either, it's cemented what people have been thinking."
Devani ran for the GLA on a slate with Zac Goldsmith, a campaign he now looks back on with discomfort: "I was a member of Zac Goldsmith's campaign and looking back on it I can quite see how this whole campaign was a lurch to the right, lurching towards xenophobia. It's very, very uncomfortable."
"This has gone on for the last two years or so," he adds. "The government has gone back to the olden days. It's not the same Conservative Party that it was four or five years ago."
Outside Cricklewood station in the north London borough of Barnet on a sunny April morning, a large group of Labour activists has gathered for one of Momentum's "unseat" campaign days. This is Labour's number one target. With 31 Conservatives councillors and 30 Labour members, it will not take much for Labour to gain overall control for the first time since the council's inception in 1964.
Labour group leader, Barry Rawlings, says Goldsmith's 2016 campaign has come up on the doorstep, particularly among people who remember receiving leaflets targeted at different community groups. "Some [leaflets] aimed at Indian voters said 'Sadiq will take away your gold'", he explains, "which is something we couldn't do." Leaflets sent out in Goldsmith's name during the campaign appeared to warn Indian voters that Khan was backing a "wealth tax" on family jewellery.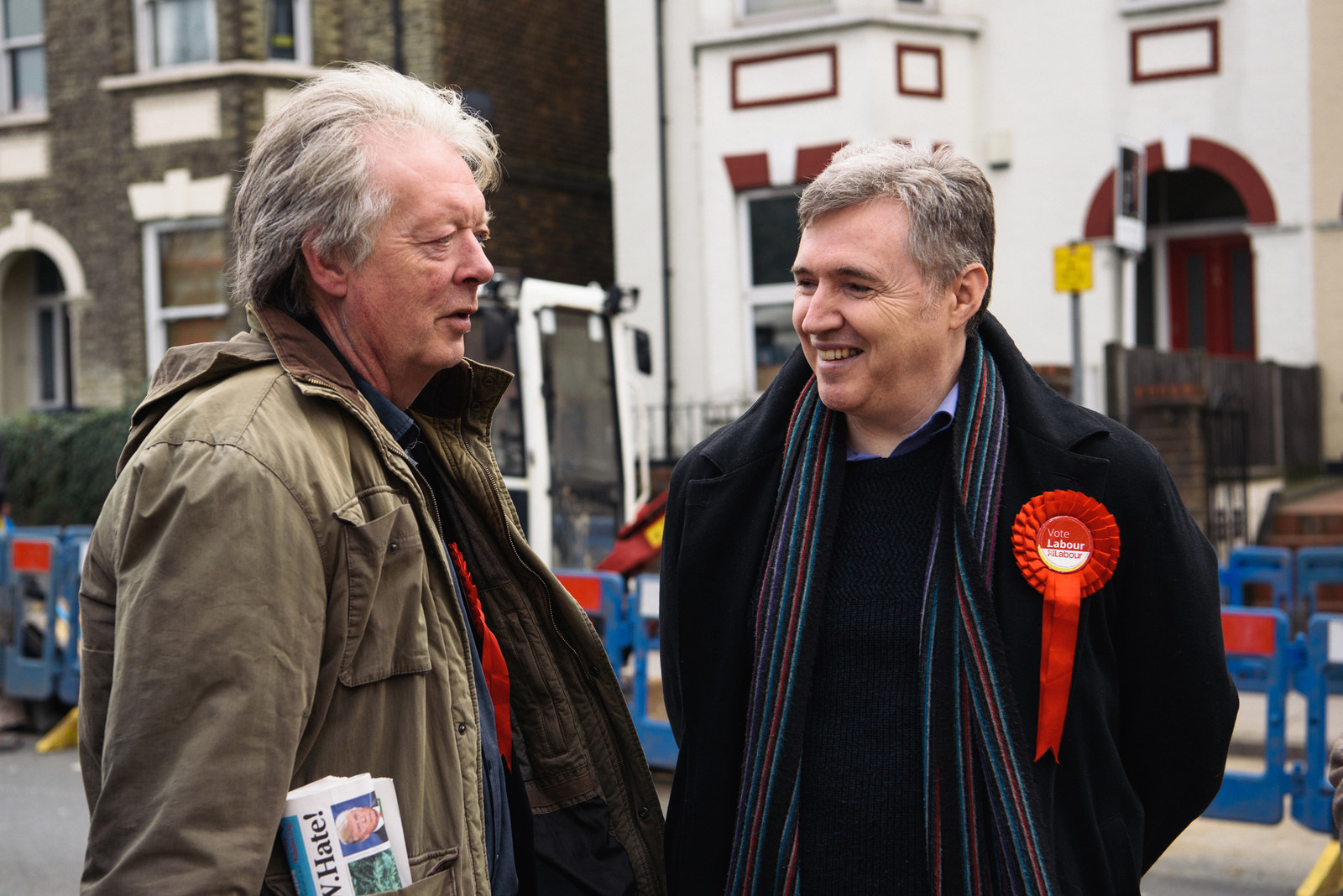 "It's a multi-faith, varied community," he says. "There was an element of disgust across the political spectrum when people saw those racist, dog-whistle tactics."
"The election of Sadiq Khan as mayor made me proud to be a Londoner", he adds. "Zac Goldsmith ran a racist campaign against him, and we had Londoners being grown up and turning their back on the old racist campaign."
Zac Goldsmith declined an interview with BuzzFeed News, but a spokesperson said in a statement: "Nearly a million Londoners voted for Zac in the Mayoral election which in previous elections would have been a winning result. A greater number of people voted for him in some of London's most diverse boroughs, for example Harrow, than any previous Conservative candidates.
"In addition, his vote share exceeded the Conservative vote share in every borough. If we see the same sort of result in the upcoming local elections, then it will be a good night for the Conservatives."
Yet further allegations of racism against the party have surfaced this time around. In March, the Conservatives in the outer London borough of Havering were forced to withdraw a leaflet that carried the headline: "Labour's shocking plan to change Romford for good". It featured pictures of Jeremy Corbyn and Khan, with a warning that Labour would turn Havering into "boroughs like Hackney, Newham, Camden and Barking, rather than a traditional part of Essex".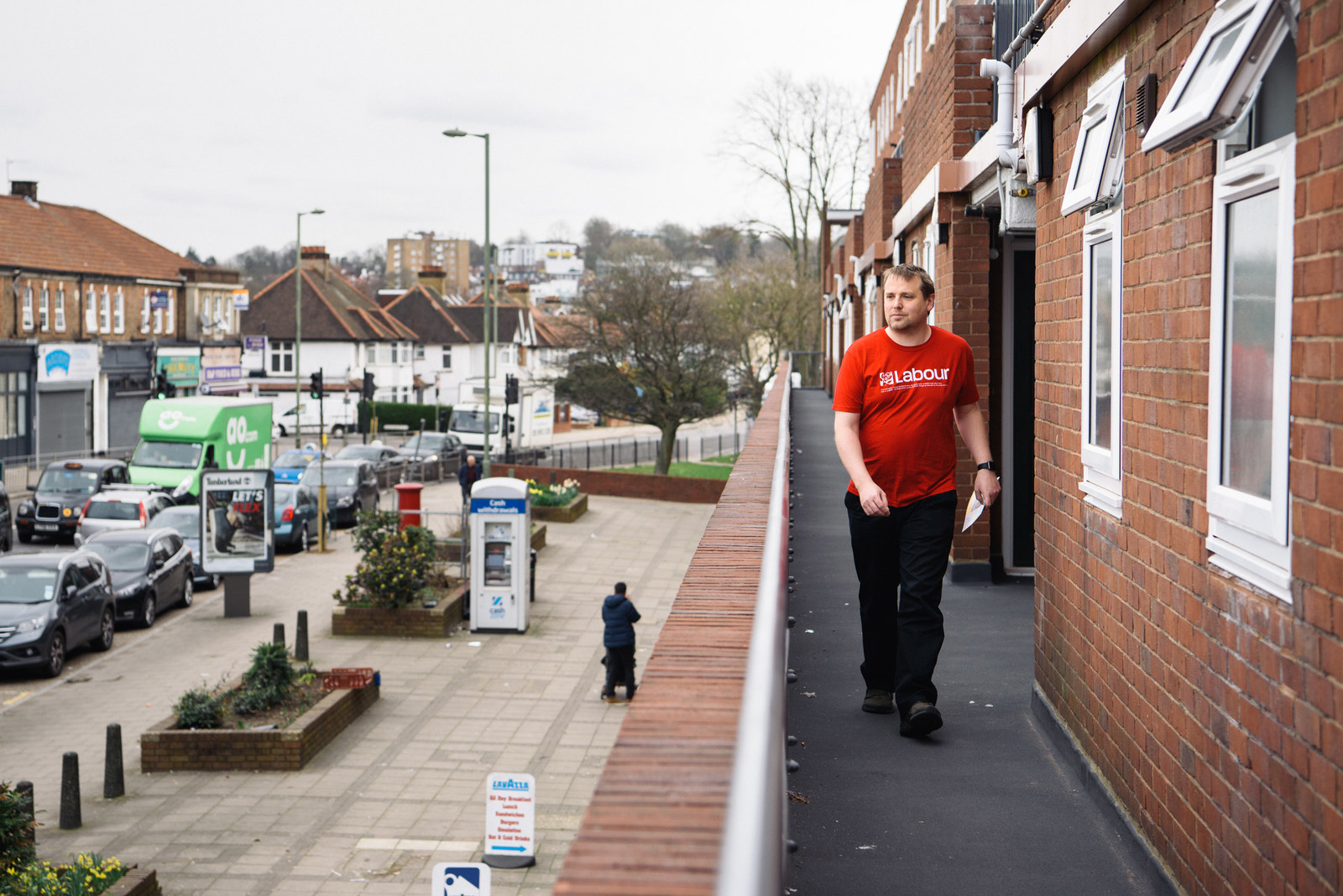 Nobody in Barnet expects it will be only BAME voters who may swing the election for Labour. Other factors driving Labour's growth, Rawlings says, include the council outsourcing most of its services, a change in the borough's demographics, and the fact that young renters are feeling squeezed.
On Monday, Capita, the leading contractor in the OneBarnet outsourced services programme, posted pre-tax losses of more than £500 million.
"The reason [the council] did a lot of outsourcing was to save money so they wouldn't have to make cuts, and [residents] have seen outsourcing and seen cuts on top", Rawlings says. "People feel squeezed from all sides", he added, "and are looking for a party that has a lot more vision and hope. It's very hard to survive in London on the wages people earn. They're not getting any of the benefits of growth."
He adds: "It's important to realise one of the big changes of the last ten years is there's less difference between inner London and outer London. There are now more children in poverty in outer London."
The Conservatives in Barnet did not respond to requests for comment from BuzzFeed News. However, one factor likely to work to their advantage in this borough is Labour's ongoing anti-semitism row. Barnet contains the wards with some of the highest proportions of Jewish residents in the country, including Garden Suburb and Golders Green.
Corbyn's latest attempt to put the row to bed was unsuccessful, after his meeting with Jewish leaders ended in further criticism. Representatives from the Board of Deputies of British Jews and Jewish Leadership Council branded it a "disappointing missed opportunity."

BuzzFeed News reached out to Labour and Conservative group leaders in the four boroughs in London where there is the most serious competition between the two main parties. Labour invited BuzzFeed News to join them on the campaign trail in Barnet, Westminster, and Wandsworth, and Kensington's Labour group leader agreed to meet for coffee.
Conservative leaders in Kensington and Barnet did not respond, but Wandsworth Council's leader agreed to meet for coffee, and Westminster's was happy to speak on the phone.
Tosin Adedayo, who previously stood as a Conservative candidate in Bexley, outer London, acknowledges that the party has a problem engaging black and minority ethnic voters.When asked whether the Tories are doing enough to engage BAME voters, she replies with a firm "no".
"But then again", she says, "there's not one way to appeal to BAME voters. Even taking just black voters, they're two different groups of people. Black Caribbean people and black African people have very different backgrounds, ways of thinking, histories, which informs the way that they vote and the way to appeal to them.
"Black Africans are naturally more socially conservative and more needs to be done to get that message across to them."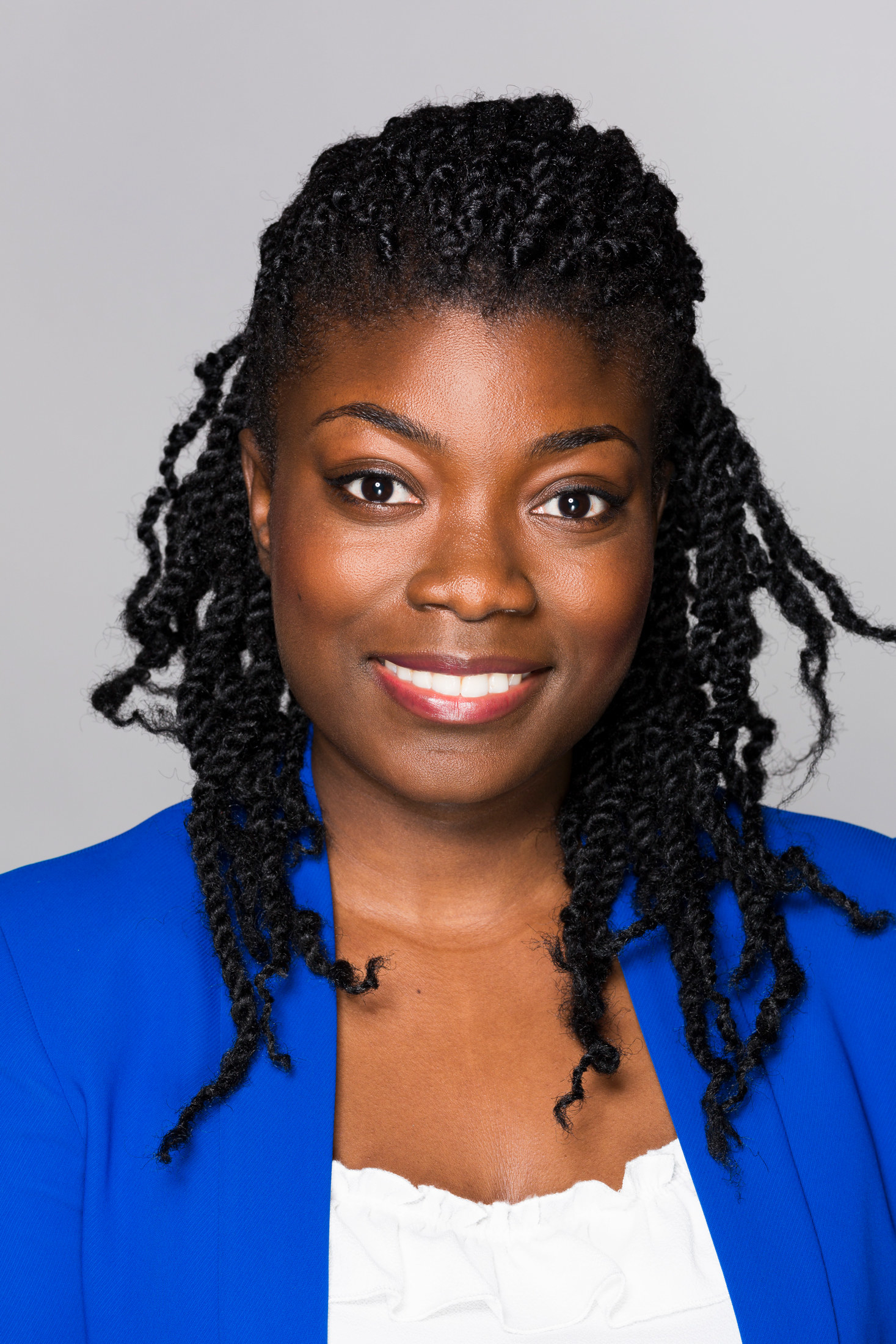 While Adedayo admits that the Conservative Party is not doing enough to appeal to black voters, she rejects accusations that this is because of any inherent racism within the party. "There are racists in every party," she says. " I know a lot of black Conservatives that aren't racists – and the Labour Party has been called anti-semitic but not all of its members are."
"There might be policies that aren't thought through enough", she says, "but I wouldn't describe them as racist. Some policies are not as beneficial for black members but I wouldn't say it's racist." She also dismisses the suggestion that this is a recent problem for the Tories, saying that, traditionally, BAME voters "have always voted Labour – so I wouldn't describe it as a shift."
Adedayo says the Conservatives are working hard to change their perception among black voters. "The party is very well aware of the issues that we're facing at the moment," she says. "We've taken several steps backwards. Under David Cameron we'd taken steps to reach out to different communities."
She thinks Brexit could be responsible for the party veering off course in terms of BAME engagement. "The party has been focussed on Brexit," she says. "We haven't been focussing on the wider appeal. We haven't been thinking about policies at home.
"A lot of black Africans don't care about Brexit, it isn't an issue, but domestic policies that are affecting them are what they want the government to focus on, and the government's attention has been shifted rightly or wrongly to Brexit."
However, she also acknowledges that Theresa May's brand of Conservatism differs from David Cameron's. "Whether or not it's intentional, Theresa May was the Home Secretary [who introduced 'hostile environment policies'], and immigration is a big thing to a lot of black African voters, and she was the one that was in charge when there were policies that might be described as racist, so she's never been that person that looks like a modern person.
"During the 2015 election campaign David Cameron went to a massive black church in London, which I don't recall any politician, especially on that level, has ever [done], and that in itself was a sign that we're part of that campaign, that we're listening.
"That's not something that the current party is doing, but I know they're trying to think about ways that the Conservative Party [can appeal to black voters]." Adedayo said she welcomed the party involving BAME MPs like James Cleverly in its attempts to woo black voters.
However, she adds: "I think it is noticeable that the party has changed under Theresa May."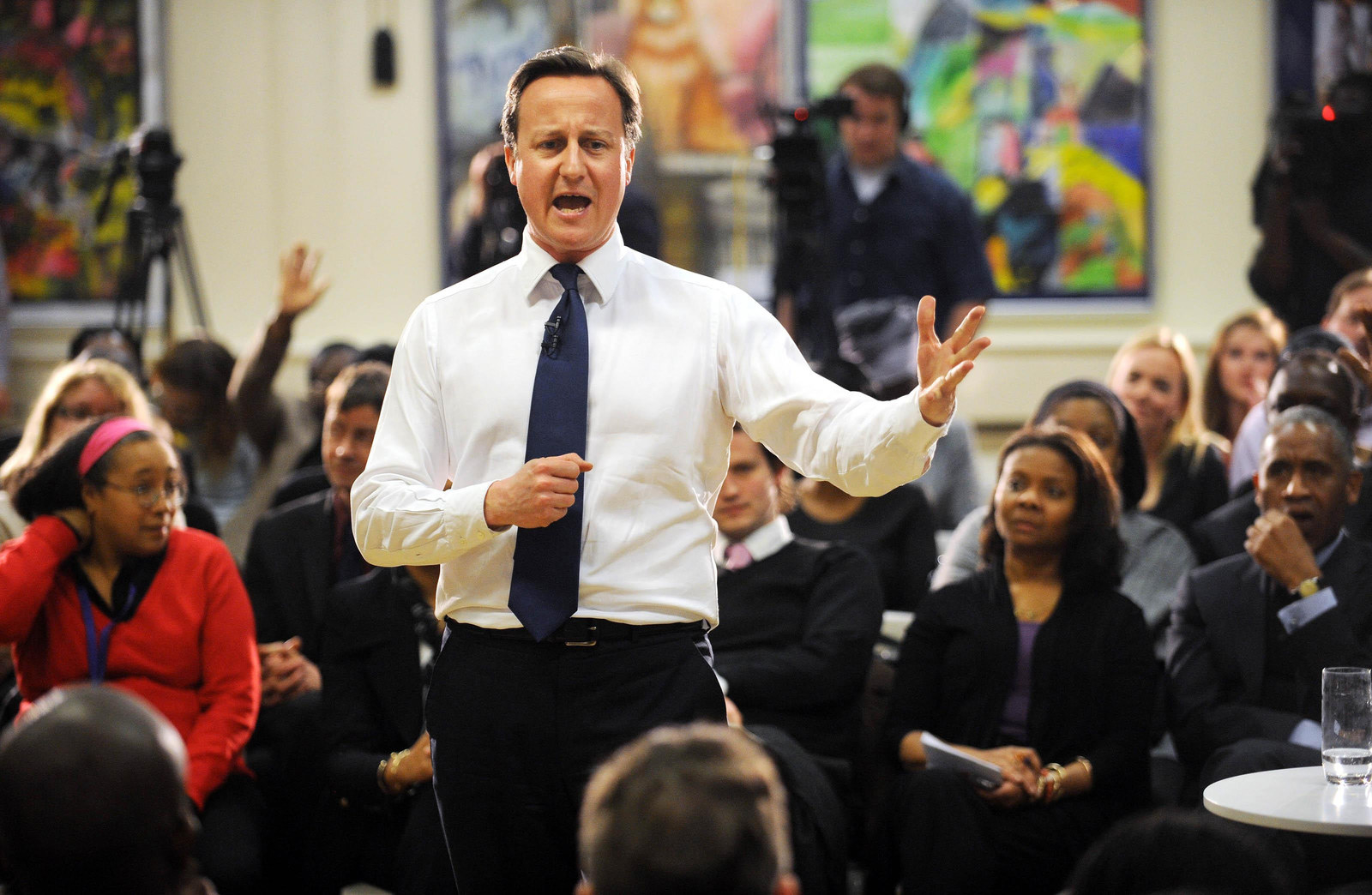 May has made efforts to rebuild support among BAME voters, promoting ethnic minority MPs so that her front bench "looks more like the country it serves".
She has tried to reach out to different communities, visiting a Sikh temple in the West Midlands to help prepare for Vaisakhi celebrations, and donning a hijab in a Maidenhead mosque on Visit My Mosque Day. May also recently declared 22 April would be Stephen Lawrence Day, a national day of remembrance to mark the life of the black teenager killed 25 years ago in a racist murder.
Simon Woolley, director of Operation Black Vote, told BuzzFeed News that part of the problem for the Conservatives is not losing existing voters, but that Labour has been able to mobilise young black people who have not voted before.
"I think in the last election that the grime artists supporting Jeremy Corbyn made a massive impact on many young people in the black community, and I think that what the grime artists and Corbyn did in many ways was to tap into a constituency that doesn't often vote. Most political parties target a constituency that votes.
"Corbyn appealed to those [young] voices, and as such gained Labour support. The Conservatives are still playing catch-up. Theresa May admitted that they lost a majority because they failed to attract enough black voters."
"They have to convince the black communities that we're for not against you," he adds.
"Black voters remain somewhat sceptical of all the political parties, but I truly hope they recognise that in many of these local elections they hold the balance of power, if they exercise their right to vote, and in doing so make demands for greater race equality, in employment, education, in the criminal justice system."
"Our simple mantra is that power, justice and equality is never given", he adds, "we have to democratically demand it."

South of the river, in Wandsworth, Labour have 19 councillors, while the Conservatives have 39, meaning 12 seats need to turn red for Labour to take control. The last time Labour had control of the council was in 1978 – exactly 40 years ago.
However, Labour think it is not impossible. "The Brexit vote has had a big impact", group leader Simon Hogg says. "That's severed the tribal connection, the loyalty a lot of voters have to the Tory party. A lot more people are 'don't knows', floating voters who are up for grabs.
"The snap general election last year significantly damaged the Tories, it helped Labour much more."
BuzzFeed News met Hogg on a Sunday lunchtime in between sessions in a pub in Balham, which lies in Sadiq Khan's former Tooting constituency.
"Sadiq Khan is a local boy made good", Hogg says. "He's massively popular in this area. We're very proud of the work he's doing in City Hall. I think Zac Goldsmith's campaign was bad, it was really divisive, but a lot of people just talk about how positive Sadiq is."
"As a country we need to understand how London is changing, Hogg says, adding that housing is one of the biggest issues that comes up on the doorstep. "Labour is more in tune with modern London, that's why we're making strides forward in the capital."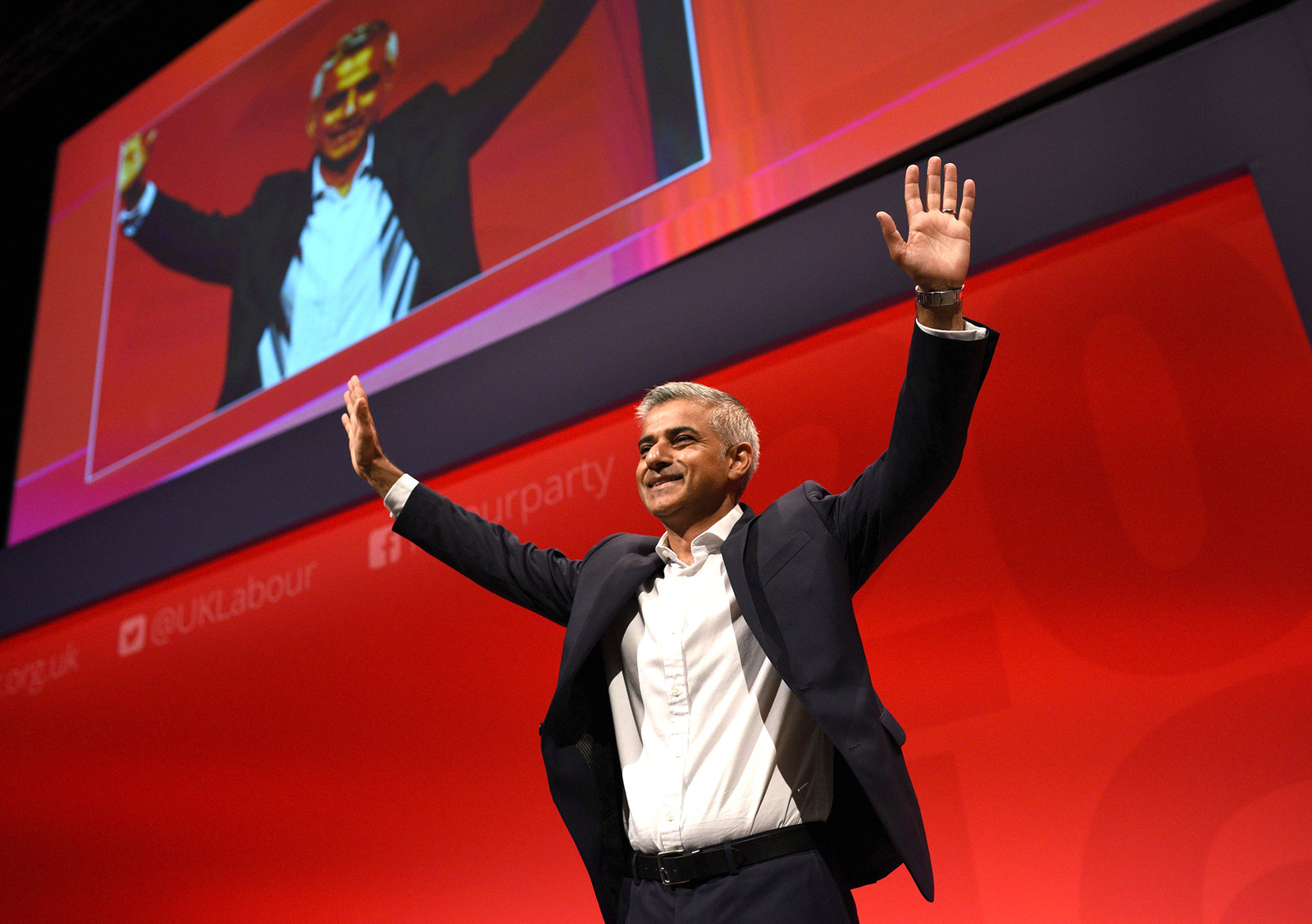 Wandsworth's Conservative council leader Ravi Govindia accepts that Goldsmith's campaign was unhelpful, but denies it will hurt Wandsworth Conservatives at the ballot box. "Personally for me it was really uncomfortable and I said so. I'm actually aware that I grew up in Uganda, was told to leave because of my ethnicity, my colour, and I do not believe that focussing on somebody's background to win an election is right," says Govindia.
But, he adds: "It does not come up on the doorstep, I think that in some ways that campaign meted out the punishment at the time in a deserved way. The chastisement has happened and much of the community has moved on."
Lord Andrew Cooper, a strategist for David Cameron, is less convinced that BAME voters have forgiven the Tories for their campaigns of the past. The Tories' BAME vote share increased from 16% in 2010 to 23% under David Cameron – "not great", he says "but a significant increase" – but in 2017 it dropped again to 19%.
"In parts of the country where there's a high concentration of BAME voters we'd expect the Conservatives to do worse than average, and I think that's what we're expecting to see next week", he says, adding: "London voted very strongly to remain and that's displaced a lot of London Tories as well."
"I think a lot of the problem is historic, it's a very entrenched perception", Cooper says, referring to Enoch Powell's 'Rivers of Blood' speech and Norman Tebbit's 'cricket loyalty test' as "awful memories".
"The 2005 campaign had rather nasty elements within it," he adds. "It sends out a signal to voters that we don't engage with those communities. The Conservative Party was for a long time so disproportionately a white party, we had to do some things to try and change that."
Cooper said Conservative immigration policies, and failure to support measures to tackle discrimination have in the past reinforced its image as a "white party".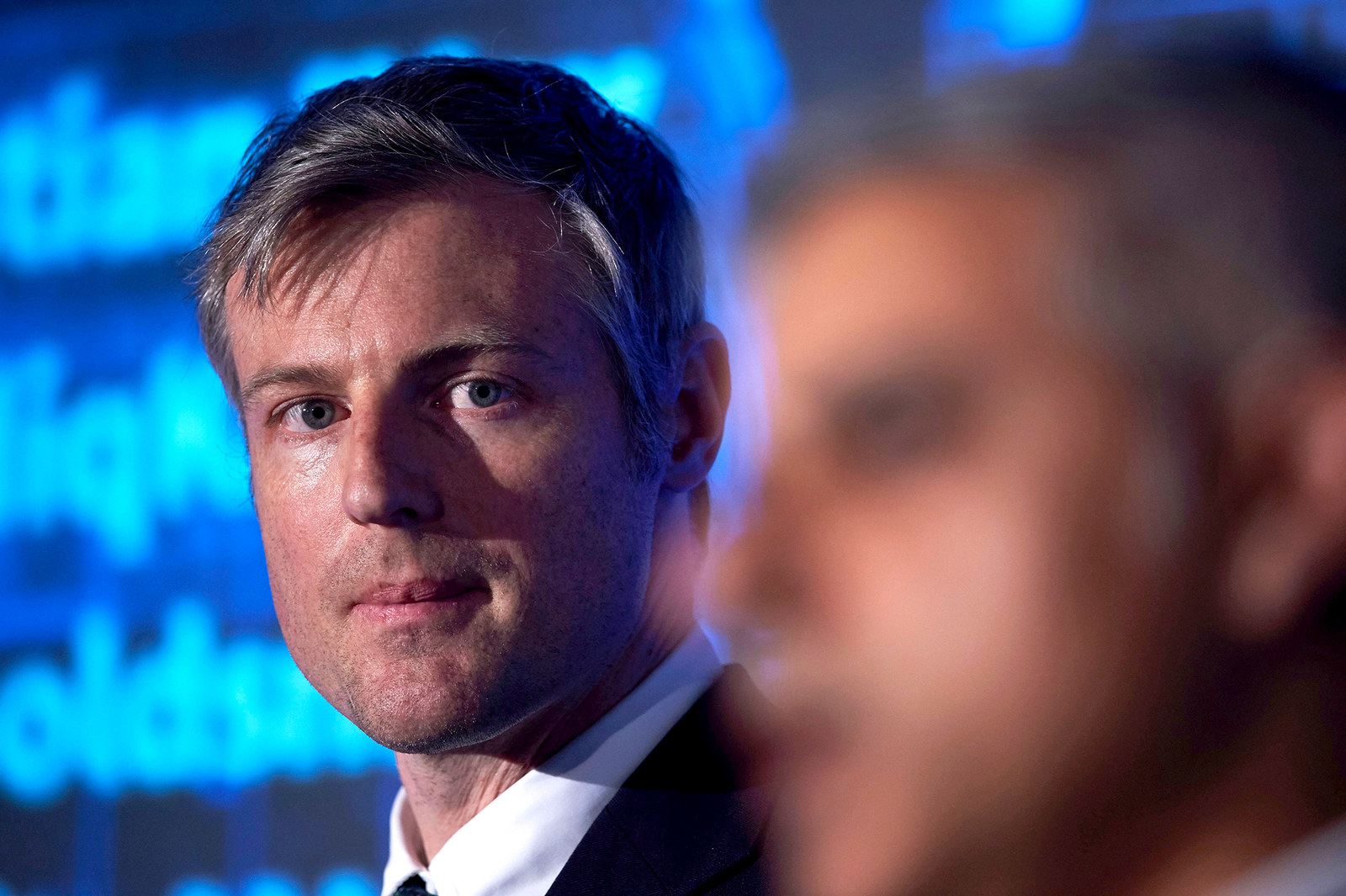 And, he says, the recent Windrush scandal hasn't helped. "It took three weeks for the government to offer any apology or reaction", he says. "If they'd corrected that straight away, if Amber Rudd had said what she finally this week, that could have been a positive moment."
Cooper also believes Goldsmith's campaign, which he describes as "outrageous", will have had a lasting effect.
"Most people from all communities don't follow politics very closely", he says, "so when they do recognise what parties are saying it's really important. When you choose to run a campaign essentially attacking Sadiq Khan for being a Muslim, what does that tell you?"
Like Adedayo, Cooper says there has been a distinct shift in attitude towards BAME engagement under Theresa May's leadership.
"In the Cameron years we started to build up a positive picture," he says. "And lately we've been starting to build up a negative one again.
"We're likely to do badly in the locals where we have diverse communities and strong remain voters. We're at risk in Wandsworth and Westminster, though we may hang on, we're at risk in Barnet.
"But we may do quite well in some of the outer London boroughs. If that does happen it shows the continued churn of demographics of Tory voters. Tory voters are becoming more aligned with strongly pro-Brexit, strongly anti-immigration views.
"We're losing voters among those living in diverse communities or who are from ethnic minorities themselves, who find Brexit and the language of Brexit uncomfortable."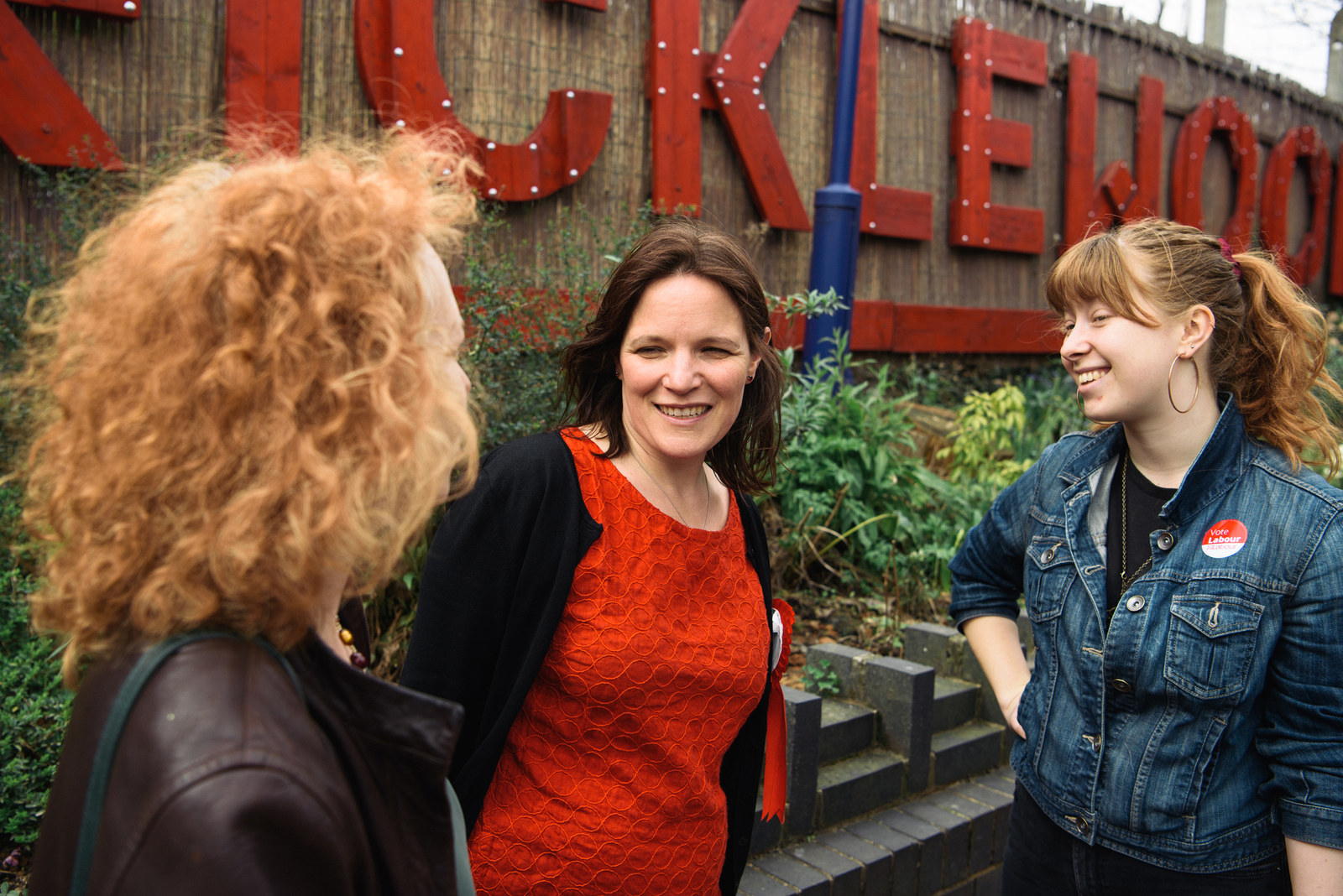 Although Labour may not make the 16 gains it needs to take control of Westminster Council, May 3 presents "a chance to make significant progress", group leader Adam Hug says.
Hug says that he feels the difference between Cameron's brand of Conservatism and Theresa May's is likely to help Labour locally, particularly among BAME voters.
"There's a difference between the Tories in 2018 versus 2010/2015", he tells BuzzFeed News. "They don't seem to be trying to reach out to as wide a range of communities as they once did. We're the party that's positioned itself with Londoners of all backgrounds. Individual local Tories have been trying but very clearly the national party doesn't seem to try to win those votes."
There are similar issues in Westminster to elsewhere: "We've seen some changes in the private rental sector that are happening for the first time in a generation", Hug says, "More younger professionals are coming into the city, the demographics are changing."
"Brexit is a significant issue of concern from a significant proportion of people", he adds, for EU citizens "but there are also a lot of British people who care about the issue."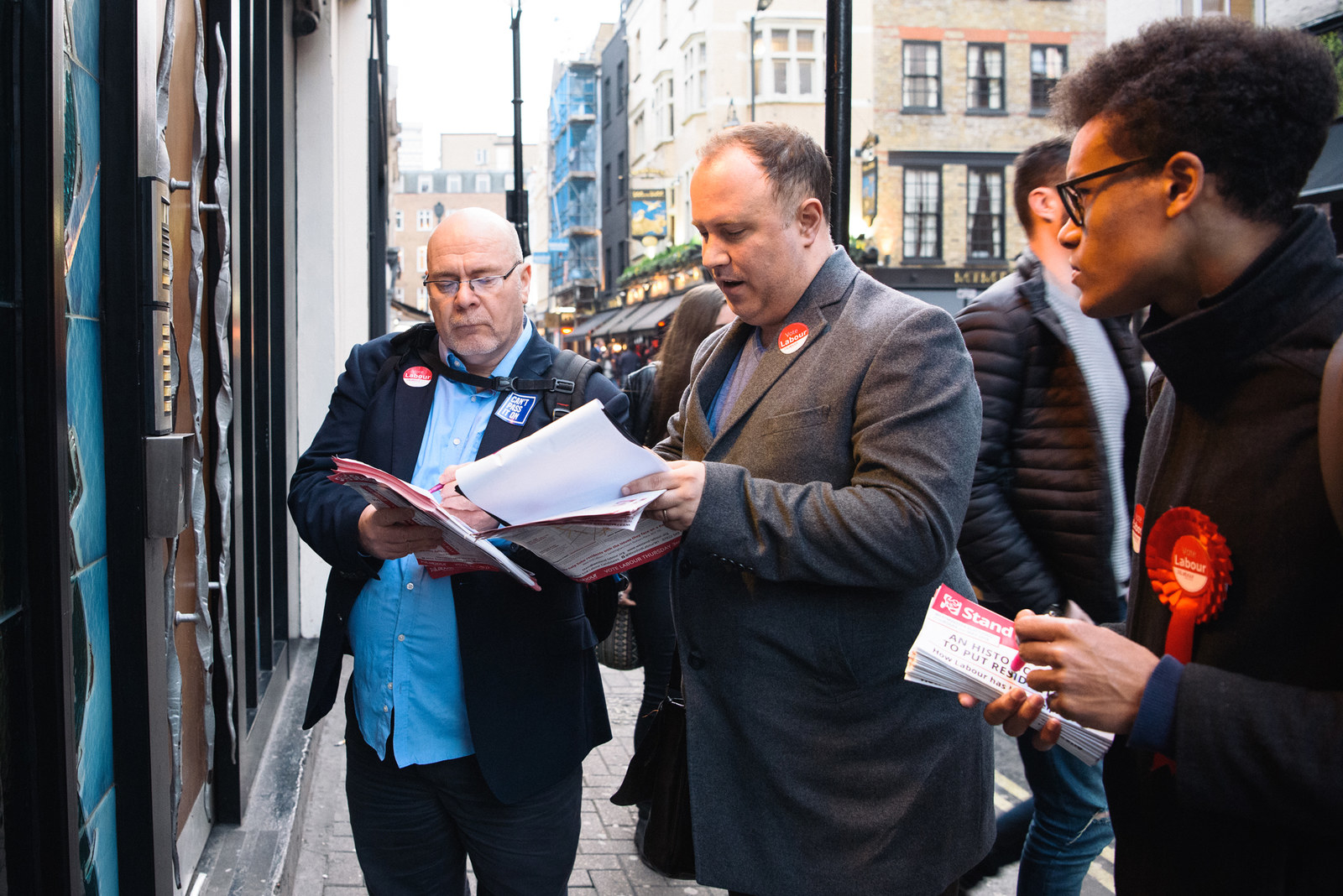 Westminster's council leader, Nickie Aiken admits that the political picture in the capital is changing. "I think everybody recognises that London has become a growing Labour city", she says.
And she acknowledges the reasons behind this are those that her rivals point to. "There are issues", she says, "things like housing has certainly driven voters to think that Labour has the answers, when I think we're still waiting for Labour to have the answers for housing."
However, she is confident that Westminster Conservatives can still win, appearing to distance herself from the national leadership.
"I think what we're doing in this election is each borough is fighting a local election. We're not fighting a London election, we're not fighting a mayoral election, we're fighting on our own manifestos", she says.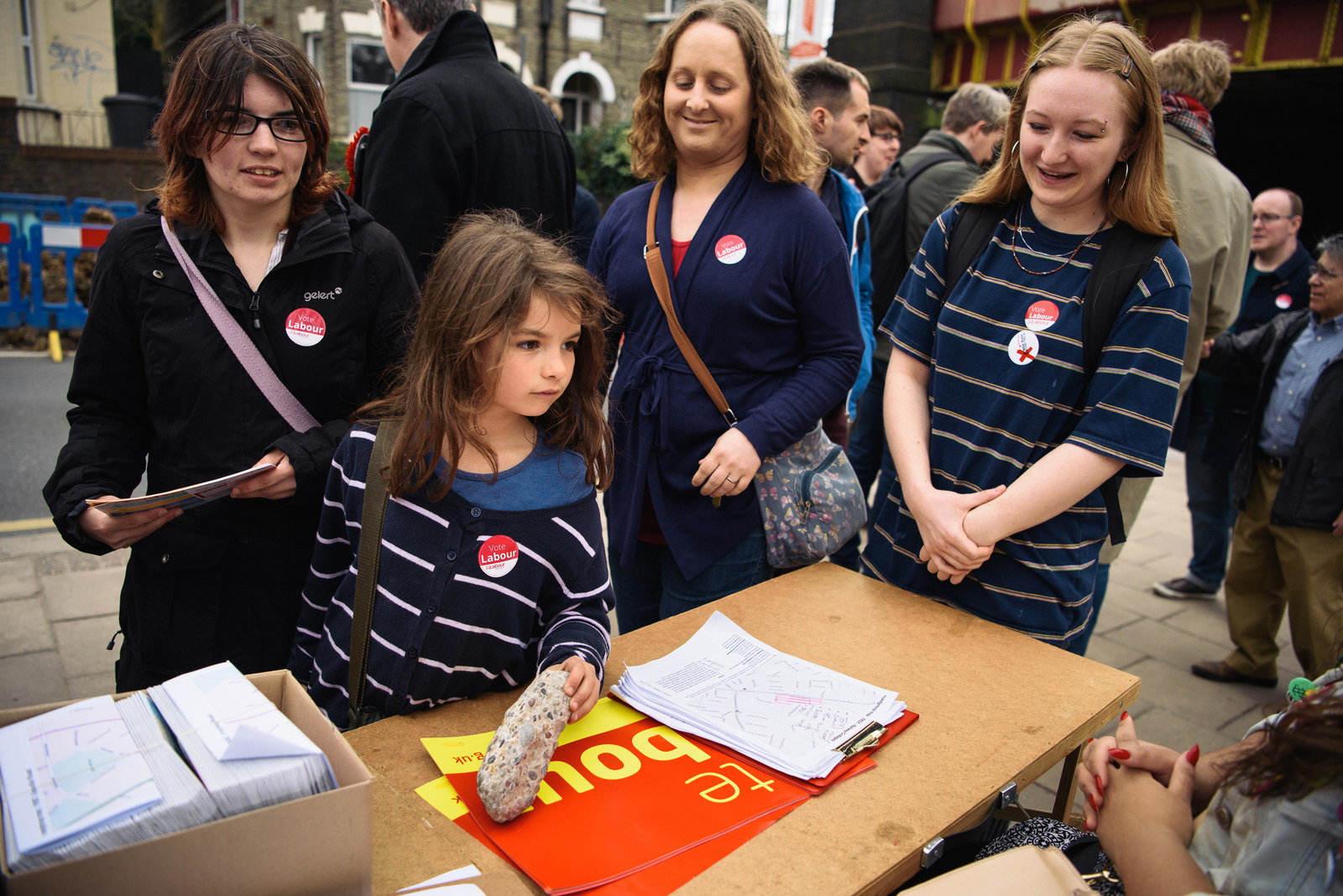 "It's not my experience of EU nationals using Brexit [to influence their local vote]. I think they understand the difference between Westminster Conservatives and national government", she adds.
Aiken said that Conservatives on the doorstep had seen no increased hostility from BAME voters, saying: "I think we've got a lot to offer BAME communities. We've got to realise this is about Westminster, our policies are driven to change and improve people's lives no matter what your background."
However, while she denied it would cost her votes at this election, she was quick to condemn Goldsmith's mayoral campaign, saying: "I thought the last Conservative mayoral campaign was not what we should have been doing. I did not sign up to it, I understand people's concerns about it, and we got it wrong there for sure.
"My experience today in Westminster is our community cohesion is very strong, and Westminster Conservatives have got more BAME candidates standing than I think we've had for a long time."
And Aiken is confident that her party will retain power. "I do not take the electorate for granted," she tells BuzzFeed News. "I trust voters to make the choice they think is right for their city. We're certainly not complacent, we've been out every day of the week talking to our residents. We will continue to work hard right up to polling day."
But, she adds: "I expect to win – but we'll see on the day."