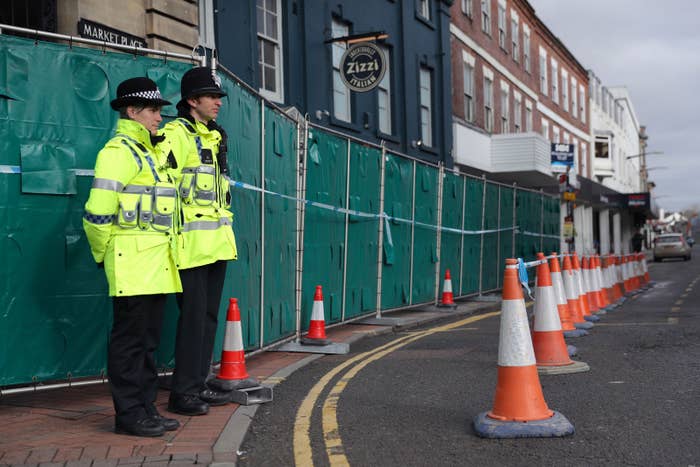 Hundreds of people have been told to wash their belongings by the chief medical officer as a precautionary measure, as health authorities confirm that traces of a nerve agent have been found in a pub and a restaurant Sergei Skripal and his daughter visited last Sunday
The precautionary advice was issued Sunday by Professor Dame Sally Davies and aimed at anyone who was in The Mill pub in Salisbury on Sunday 4 March or the nearby Zizzi restaurant, at any point after 1:30pm. She told the BBC that the advice could apply to as many as 500 people.
Both Skripal and his daughter remain critical but stable in hospital after coming into contact with a nerve agent in an incident police are treating as attempted murder.
Public Health England (PHE) said in a statement: "Based on current evidence, the risk to the general public from this substance has not changed and remains low.
"While there is no immediate health risk to anyone who may have been in either of these locations, it is possible, but unlikely, that any of the substance which has come into contact with clothing or belongings could still be present in minute amounts and therefore contaminate your skin."
Dr Jenny Harries, deputy medical director at PHE, said in a separate statement: "Rigorous scientific analysis has been on-going and we have learnt that there has been some limited contamination in both The Mill pub and Zizzi restaurant in Salisbury."
PHE said clothes should be washed and personal items wiped in order to fully remove the risk, the document said. The advice is only for people who were physically in these places in the specified times.
The NHS has said that various people had been to hospital complaining of symptoms they believed were related to the nerve agent, but they were all released with no ongoing concerns.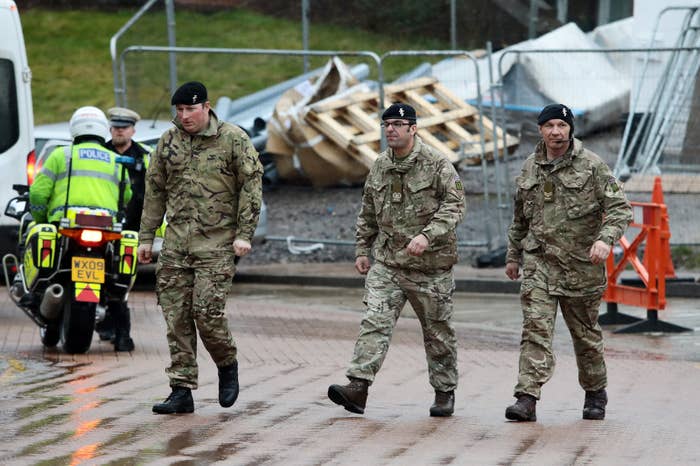 Earlier, the British government has deployed the army to Salisbury to assist the investigation into a nerve agent attack on former Russian spy Skripal and his daughter Yulia, police said on Friday.
Home secretary Amber Rudd chaired a meeting of the government's emergency committee Cobra on Saturday. She called the attack "outrageous".
On Friday afternoon a police cordon and forensic tents were also seen at Salisbury cemetery where Skripal's wife and son, who died in 2012 and 2017 respectively, are buried.
A spokesperson for the Metropolitan police said that no bodies were being exhumed at the scene.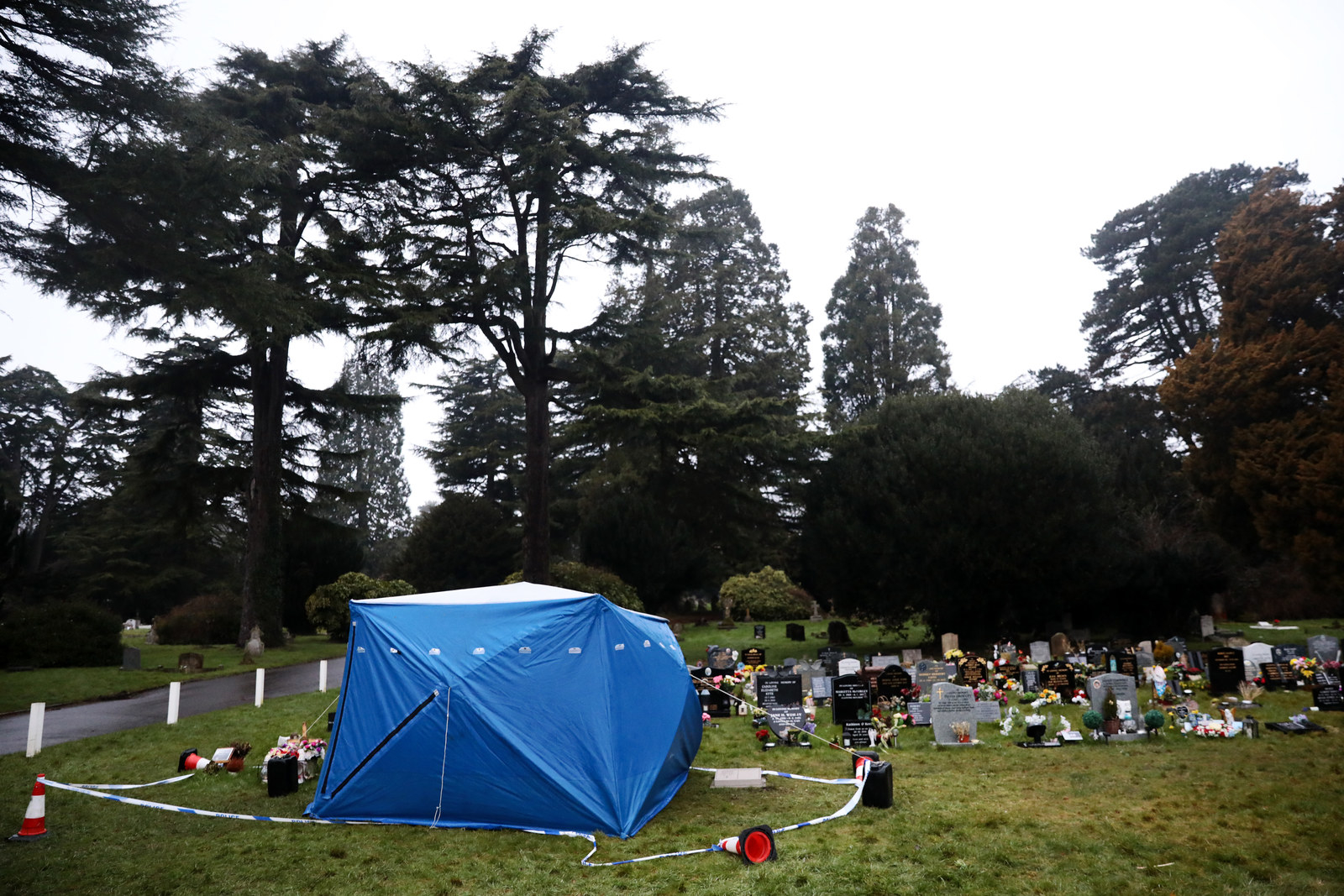 Royal Marines and personnel with specialist training in chemical warfare and decontamination are reported to be among the troops who have been sent to the Wiltshire city.
The Metropolitan Police said in a statement that the Counter Terrorism Policing Network requested the military's assistance "to remove a number of vehicles and objects from the scene in Salisbury town centre".
"The military has the expertise and capability to respond to a range of contingencies," it said. "The Ministry of Defence regularly assists the emergency services and local authorities in the UK. Military assistance will continue as necessary during this investigation."
Defence secretary Gavin Williamson said the armed forces would build on "the vital expertise and information" from scientists at Porton Down, the UK's military laboratory where the nerve agent is being examined.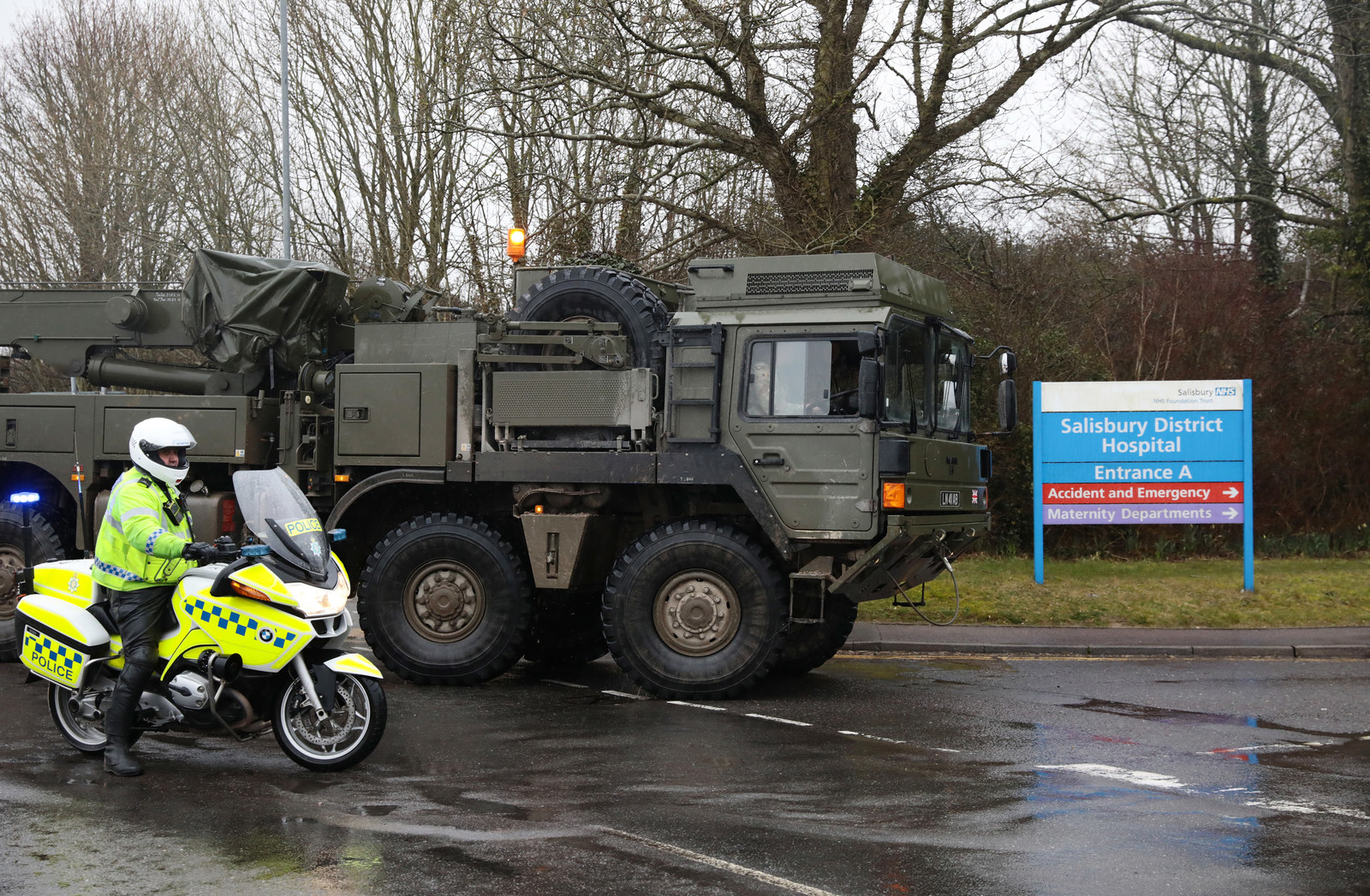 "We have the right people with the right skills to assist with this crucial inquiry," he said.
The Met added that the public "should not be alarmed" by the news, and the public health advice remains the same. The UK's chief medical officer, Dame Sally Davies, said earlier in the week that the risk to the public was low.
On Thursday police said that 21 people are being treated following concerns of possible exposure to the substance.

When contacted by BuzzFeed News, a spokesperson for Wiltshire police would not say whether those being treated were civilians and whether they had been hospitalised. The Skripals are in critical but stable condition in hospital.

A police officer who was hospitalised after being exposed to the same substance, named by police as Detective Sergeant Nick Bailey, 38, is in a "serious but stable condition".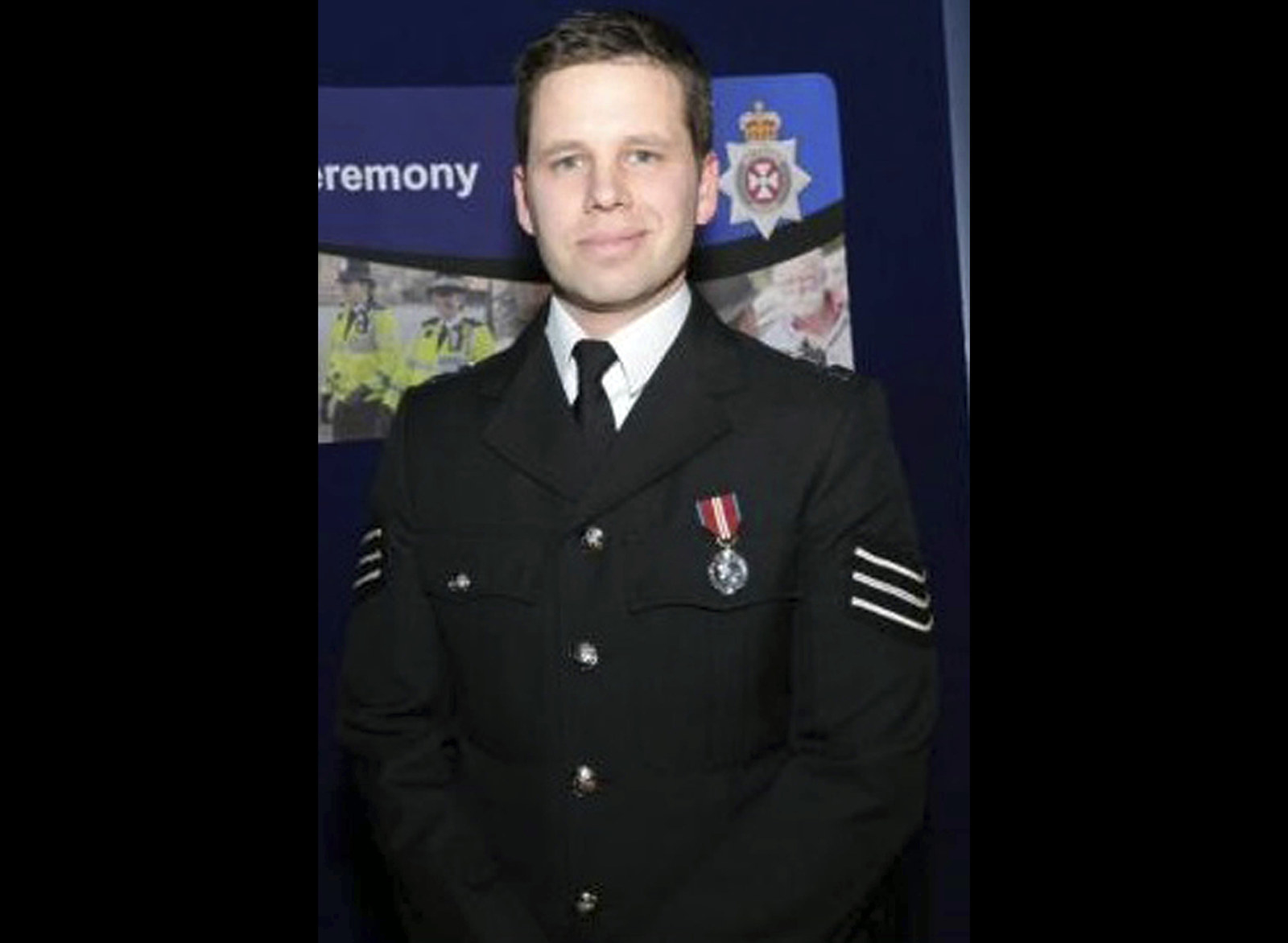 On Saturday, Bailey himself released a statement via Wiltshire police, which said: "Nick would like us to say on his behalf that he and his family are hugely grateful for all the messages of support from the public, and colleagues from the police family
"He also wishes to say that he was part of a group of officers and other emergency service colleagues who dealt with the initial incident. He wants to say that he does not consider himself a "hero", he states he was merely doing his job – a job he loves and is immensely proud of – just like all of his other dedicated colleagues do, day-in, day out, in order to protect the public and keep people safe."
Last week, Kier Pritchard, acting chief constable of Wiltshire Police, confirmed Bailey was receiving "medical intervention and care from highly specialist medical practitioners experienced in these matters," describing Bailey as a "hugely popular" member of staff.
Pritchard commended the officers who displayed a "selfless commitment" to their jobs by trying to help the Skripals while "unaware of what they were dealing with".
Skripal, 66, and his daughter, 33, have been critically ill in hospital since Sunday afternoon, when they were found collapsed on a bench near the Maltings shopping centre in Salisbury.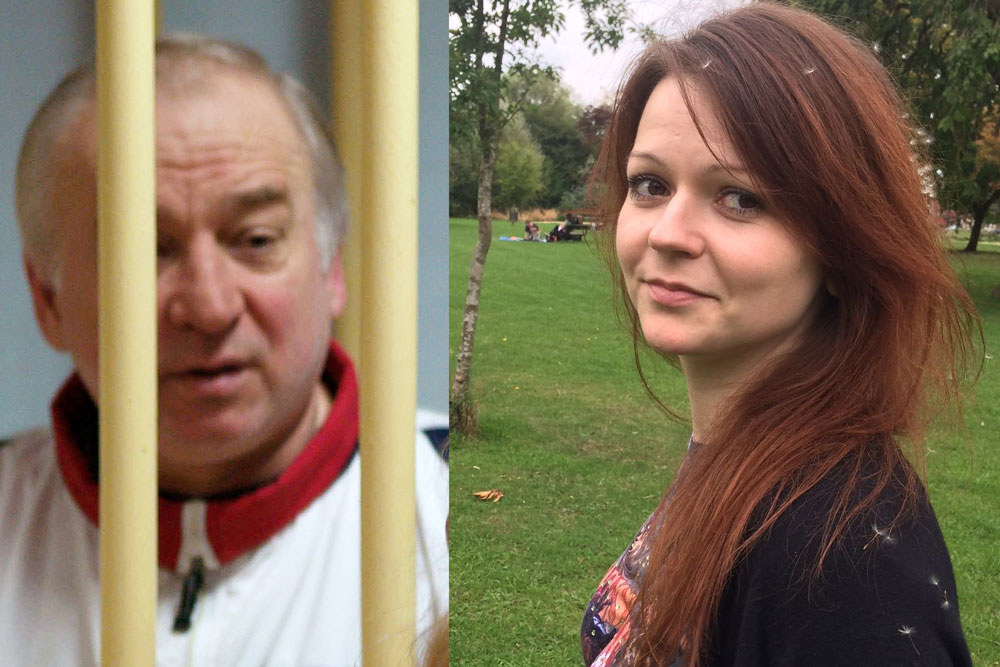 On Friday Rudd urged the media to "give the police the space that they need to really go through the area carefully, to do their investigation, and to make sure that they have all the support that they need in order to get that".
"It's still very serious for the two people who were indeed the subject of this outrageous attack, and for the police officer I understand it's still serious, although he is conversing and engaging," she said.
Russia's foreign minister Sergey Lavrov said the same morning that Moscow would be willing to help Britain investigate the case, but stressed his resentment of reports linking it to the Kremlin.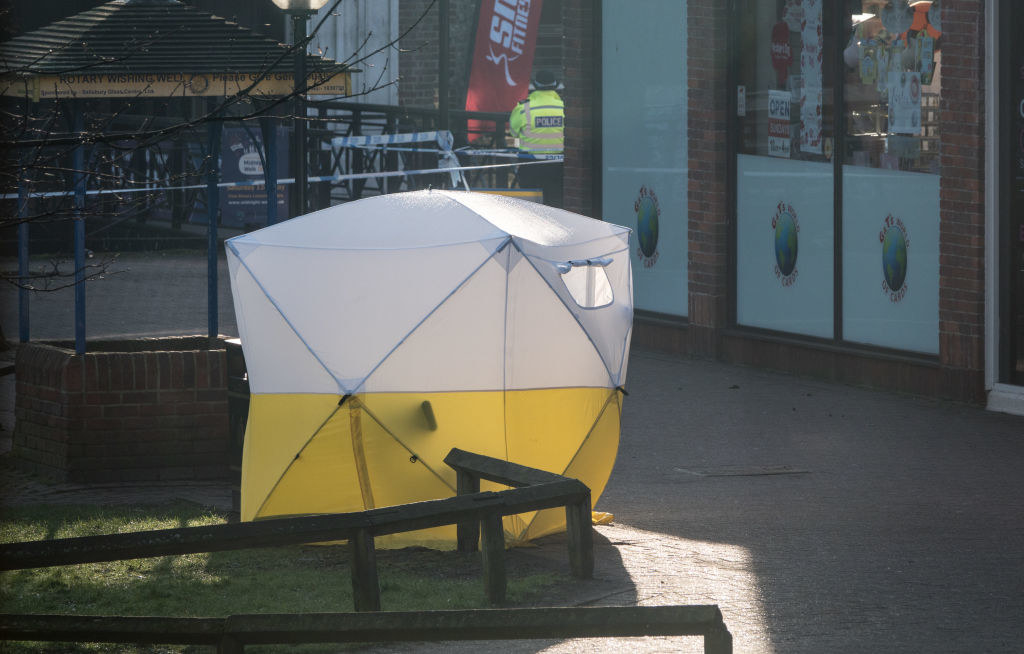 "Whether it's poisoning of some British subjects, whether it's rumors about interference in the US election campaign, if assistance really is needed, then we are ready to consider its possibility," he said, according state news agency Tass.
"But in order to conduct such cases, it is necessary not to immediately run out on TV screens with unfounded allegations."
At a press conference on Wednesday night, Mark Rowley, assistant commissioner of the Met, said the incident was being treated as "attempted murder by a nerve agent".
In a statement, the Met said the exact nerve agent had been identified but that information was not being released: "Scientific tests by government experts have identified the specific nerve agent used, which will help identify the source, but at this stage in a fast-paced ongoing investigation we will not comment further."
Rowley did not answer further questions from reporters on what the nerve agent was or how it had been administered, saying he could not go into more details at this stage.
He said that officers were working to establish who was behind what is believed to have been a targeted attack on the Skripals, who he said were "very seriously ill" in hospital. Specialist detectives were working to account for their previous movements and who they had come into contact with, he added.
The attack is being treated as a major incident, and hundreds of counterterrorism officers have been deployed from across the country to work on the investigation.

Rowley also repeated a call-out to anyone who was in the area on Sunday afternoon who may have seen something that could help police.
He said: "Did you see anything out of the ordinary? It may be that at the time, nothing appeared out of place or untoward but with what you now know, you remember something that might be of significance.
"Your memory of that afternoon and your movements alone could help us with missing pieces of the investigation. The weather was poor that day so there were not as many people out and about. Every statement we can take is important."
On Sunday, Wiltshire police announced they they had arrested and charged a man on suspicion of breaching one of the cordons in place in Salisbury. Jamie Knight, 30, was charged with assaulting a police officer, common assault, criminal damage to a police vehicle and a racially aggravated public order offence. He appears in Swindon Magistrates' Court on Monday.