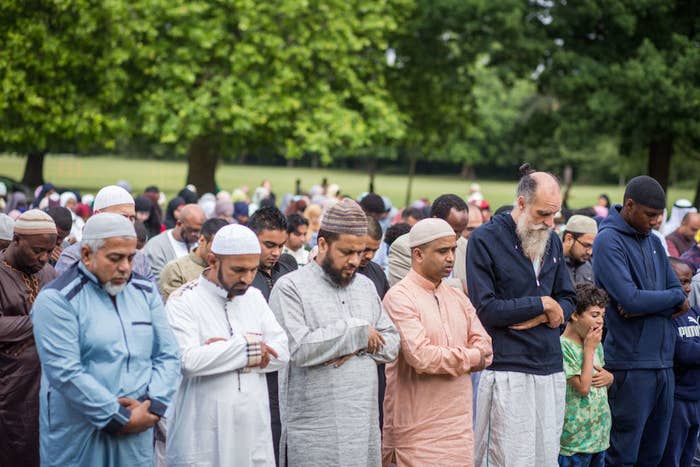 British Muslims have welcomed a move by MPs to define Islamophobia for the first time, in a bid to tackle prejudice and hate directed toward Muslims — but have criticised the government's failure to do more to tackle the problem.

The new definition, agreed on this week by the All-Party Parliamentary Group (APPG) on British Muslims, defines Islamophobia as "rooted in racism" and says it's "a type of racism that targets expressions of Muslimness or perceived Muslimness."
The definition was included in a report that marked the end of a six-month inquiry by the group. The report comes as Muslims have told BuzzFeed News about brazen, hateful public abuse aimed at them and their families, which in several cases went unpunished after being reported to police.
The report is the most extensive work done by the APPG to date and was carried out in collaboration with parliamentarians, academics, legal experts, Muslim organisations, and British Muslim communities to establish a picture of the realities of Islamophobia in Britain today.

However, despite the report's recommendations, MPs on the working group said the government has so far refused to adopt a legal definition of Islamophobia, saying it was not needed.
"The Parliamentary Under-Secretary of State in the Home Office, Victoria Atkins MP, when asked by the co-chair of this group whether the Government agreed that the time had come for a proper legal definition of Islamophobia, answered to say 'We do not accept the need for a definitive definition,'" the report said.
"There has been no attempt to adopt a definition of Islamophobia by Government despite recognising the significant impact the problem has on British Muslim communities," the report continued.
"Policy proposals have variously referred to the issue of anti-Muslim bigotry and its effects, and hate crime actions plans since 2012 have placed emphasis on measuring, tackling and educating about anti-Muslim hatred but the absence of a definition has been noticeable," the report said.
"While considerable and commendable steps have been taken to adopt a definition of anti-Semitism, commensurate efforts on Islamophobia has been lacklustre with the term being omitted in the 2012 hate crime action plan, its 2014 updated version
and in the present Government's 2016 hate crime action plan."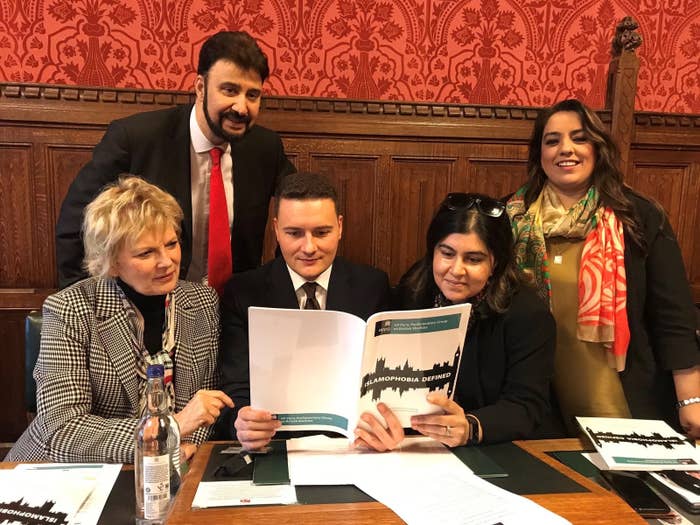 One British Muslim, who declined to be named, told BuzzFeed News that he first experienced Islamophobia at the age of 13 or 14, after the 9/11 attacks. He had already experienced racist abuse and at the age of 8 was called a "black bastard". He recounted several incidents since then, at school, in the street, and when accessing healthcare.

"My wife wears the niqab," he told BuzzFeed News, recounting one incident. "There was a white middle-aged man and a woman walking by next to us on a busy high street in the evening. He expressed his outrage and anger at my wife, [saying] things like 'It's a disgrace!'"
"His female companion was telling him to be quiet but it took me a while to realise that it was directed at us," he said, "by which time he had [stopped]. I considered turning back and confronting him but in these situations, I'm always conscious about how these things can play out."
"I would have liked to thump him but then I'd go from being a victim to an 'extremist couple' attacking a man in the street," he added. "Even arguing with him would turn me into the aggressor in people's eyes. I shouldn't have to think so much about 'people's eyes' in general, but its become so that every decision you make is scrutinised in the public eye. I also didn't want to turn our weekend walk into a political debate and fight on the street. I let this one slide."

It is not just the explicit incidents that are the problem, he said, explaining that Islamophobia occurs in his day-to-day life.
"There are the everyday microaggressions," he said. "People don't expect you to be visibly a part of society, so when you assert yourself as an equal, they express hostility."
"Walking in an English heritage site with my wife wearing the niqab," he added, "or sitting in a busy London park full of families, or in the coach station, or in a museum — the looks of disgust and mutterings under the breath just become part of the normal day. Not enough to prove or warrant a strong reaction, but enough to be an expression of hostility."
The APPG report defined Islamophobia as manifesting itself not only as hate crimes, but as discrimination in employment, housing, education, the criminal justice system, social and public life, and political or media discourse.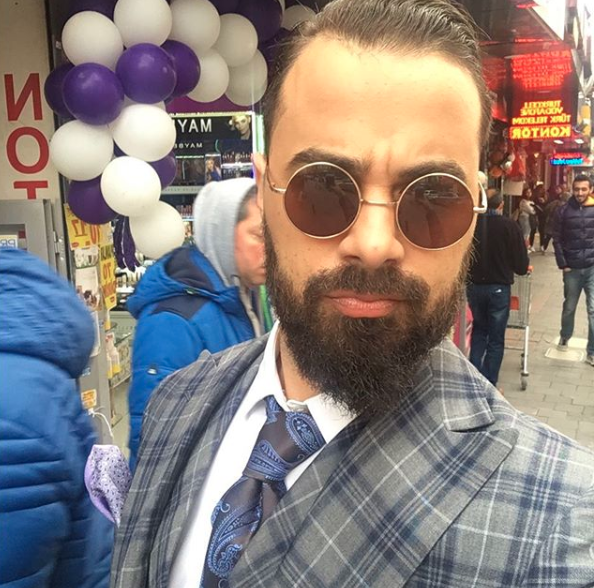 "I agree with the definition and the need for a definition enshrined in law similar to the IHRA anti-Semitism definition," Oz Katerji, a journalist from London, told BuzzFeed News. "I think the government needs to act swiftly to ensure British Muslims are protected effectively by discrimination legislation.

"My personal experience of this has been soul-destroying," he said. "Islamophobia exists not in the fringe, but in the mainstream, and it exists across the left, right, and centre of politics.
"The tropes are always the same. That I, as a Muslim, am a terrorist or a supporter of terrorists, despite being avowedly secular, liberal, and queer. I have been spat at in the streets and called a 'Paki'. I have been punched and called a 'fucking Muslim nigger'." He said the two incidents both occurred in Ealing, west London.
He said he had been targeted with "dehumanising and racist language" online and called "a Jihadi, an ISIS rat that deserves to be executed."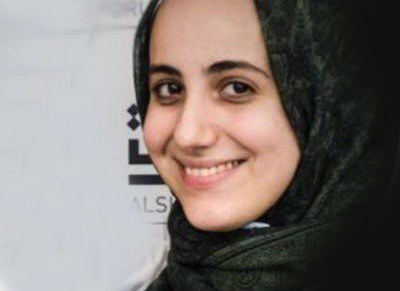 Razan Saffour, a 25-year-old researcher on Syria, welcomed the new definition, saying she agreed with the wording that MPs had settled on. However, she said parliamentarians need to be more vocal on Islamophobia, including using social media to take a stand against the issue.
She described an incident that happened about nine years ago, when her family lived in north-west London as one of the few nonwhite families on the street. Local kids used to play football outside the house, which led to an incident that Saffour vividly recalls.
"Over the years we faced a lot of Islamophobia, but this was quite serious," she said. "My mum suffered quite serious health consequences because of it, but the police didn't do anything."
"One day my mum was going to the supermarket," she added. "They kicked a football at her head and she lost her balance and fell on the floor. She began crying. They were surrounding my mum, kicking the ball around her, telling her to go back home. They called her 'Paki scum'."
"I was 15 at the time. It was a terrifying experience," she said. "We called the police and they didn't come until two days later."
The perpetrators later came to the house and knocked on the door. "We thought they were coming to apologise, but they came to throw rubbish at the house."
She said the police told her family there wasn't enough evidence to take action, even though her mum had gone to hospital and spent five hours there, and later suffered migraines for two months.
"I absolutely agree with the definition" of Islamophobia, she said. "It is a type of racism. Racism and Islamophobia has always existed, but society has enabled people to have these racist tendencies to become more vocal about it."
"My friends and I experience more racism now — things like street harassment — than we did when we were younger," she said. "We talk about it in group chats. I think racists have been more enabled."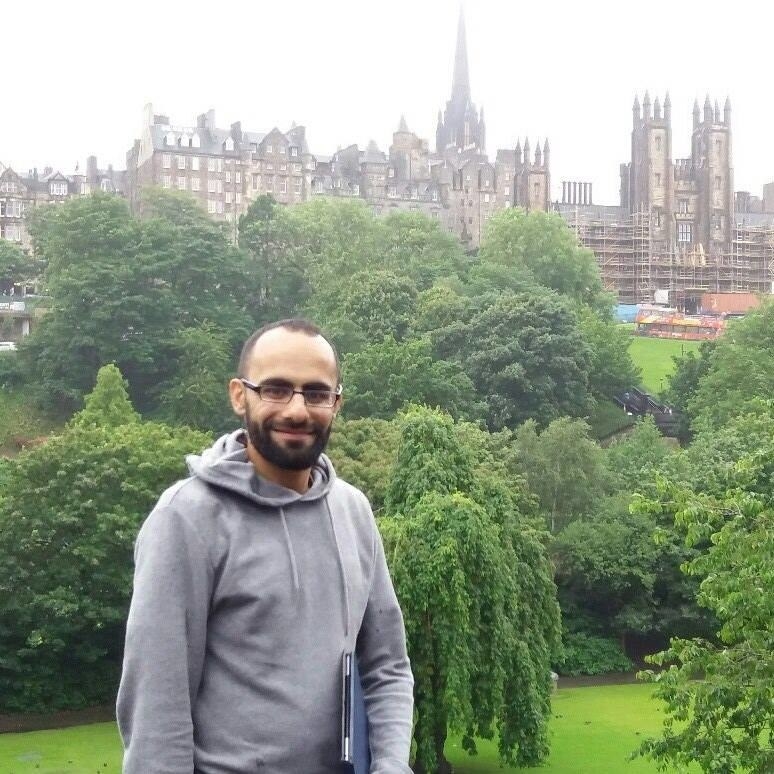 Nordaad Aziz, a 35-year-old chartered accountant and local councillor from Great Harwood in Lancashire, described an incident on the day of the EU referendum in 2016.
"My sister was in a niqab, through her choice," he told BuzzFeed News. "She was doing her duty, walking to the polling station with me, and a man said quite aggressively, 'We're getting rid of the Poles, and you're next,' and pointed at her."
"We've allowed racism and hate speech to become normal under the guise of freedom of expression," he said. "We accept it as a way for our society to operate, and that's not acceptable."
Aziz welcomed the definition but criticised Parliament for not adopting the definition and not doing more to tackle the problem.
He told BuzzFeed News, "Given the rise of a narrative that's become more open, I think it is necessary because people could say very Islamophobic things and get away with it because there wasn't a definition to hold them to account."
He added, "When you challenge an Islamophobic for being racist, they hide behind 'Islam is not a race', but you know it's hate-fuelled."
Aziz said MPs should go further and recognise Islamophobia as hatred against a religion in the same way anti-Semitism is defined.
"It's very much the same," he said. "We stand in solidarity with the Jewish community and think the same should apply for the Muslim community."

Labour MP Wes Streeting, one of the APPG's co-chairs, told BuzzFeed News, "Islamophobia is a form of racism and it is growing in our society. To tackle it, Islamophobia must be accurately and fully defined, and that's why this inquiry centred around the discussion on a working definition."
"This landmark report brings about a working definition of Islamophobia for the first time," he added, "which will allow us to tackle this prejudice head on. The adoption of this definition by political parties, statutory agencies, and civil society organisations will allow us to turn a corner to move forward towards a fairer society."
In response to the report, a government spokesperson said, "We remain deeply concerned at hatred directed against British Muslims and others because of their faith or heritage. This is utterly unacceptable and does not reflect the values of our country."
"We know that some have suggested establishing a definition of Islamophobia could strengthen efforts to confront bigotry and division," the spokesperson added. "Any such approach would need to be considered carefully to ensure that this would have the positive effect intended."
"Following the recent publication of our Hate Crime Action Plan, we look forward to discussing steps to confront hatred, bigotry and division with the Government's Anti-Muslim Hatred Working Group."