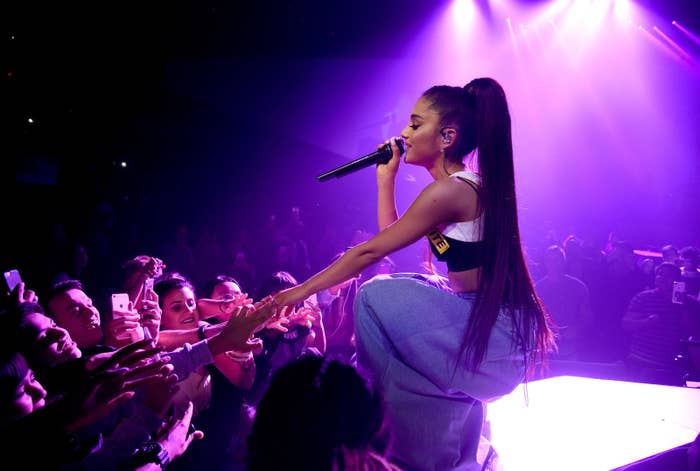 Ariana Grande will return to Manchester this weekend to perform a benefit concert in the city.

Big names including Justin Bieber, Coldplay, Katy Perry, Miley Cyrus, Pharrell Williams, Usher, Take That, and Niall Horan will join her on the star-studded "One Love Manchester" lineup.

All proceeds from Sunday's concert will go to the We Love Manchester Emergency Fund, which was set up by Manchester city council in partnership with the British Red Cross.
The fund will support those who have been injured or bereaved by the attack and has already raised in excess of £6 million.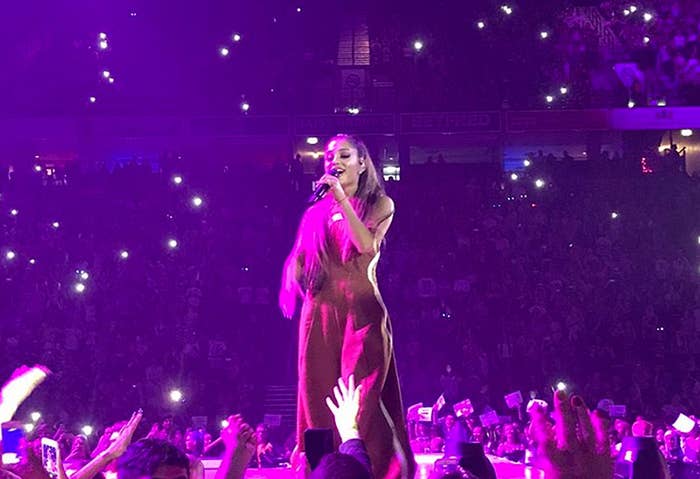 Grande vowed to return to Manchester after 22 people were killed and dozens more injured when terrorist Salman Abedi detonated an explosive device at the end of her Manchester Arena gig on 22 May.

Confirming the concert, Grande said: "My heart, prayers and condolences are with the victims of the Manchester attack and their loved ones. There is nothing I or anyone can do to take away the pain you are feeling or to make this better. However, I extend my hand and heart and everything I possibly can give to you and yours, should you want or need my help in any way.
"We will not quit or operate in fear. We won't let this divide us. We won't let hate win… Our response to this violence must be to come closer together, to help each other, to love more, to sing louder and to live more kindly and generously than we did before.
"Music is meant to heal us, to bring us together, to make us happy. So that is what it will continue to do for us. We will continue to honour the ones we lost, their loved ones, my fans and all affected by this tragedy. They will be on my mind and in my heart every day and I will think of them with everything I do for the rest of my life."
Chief Constable Ian Hopkins of Greater Manchester police said officers had been speaking to families of the victims and that the majority of them supported the idea of Ariana Grande returning to the city.

In an interview with BBC Radio Manchester, Hopkins said: "When the idea of the concert came up, the first reaction was we need to speak to the families of the victims and see what they feel.
"It is fair to say that the majority of them are very much in favour, [although] there are some that clearly aren't and that is absolutely understandable."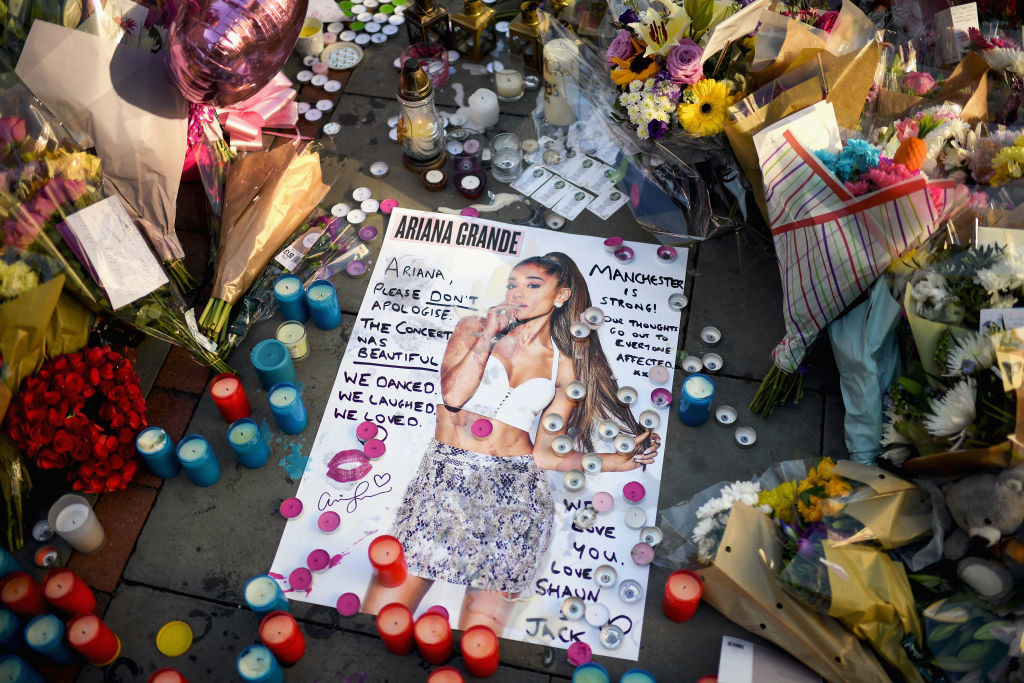 Lancashire Cricket Ground at Old Trafford, which has a capacity of 50,000, has been named as the venue for the concert.
It is the same place where the Courteeners played a sell-out show on Saturday – the first large-scale music event in Manchester since the attack on the arena.
Hopkins said police had been working with Manchester United in planning the concert, as footballer Michael Carrick's decade of service at Old Trafford is due to be rewarded with a testimonial match on Sunday at the football ground, which is near to the Cricket Club.
"Yesterday I was speaking personally with Michael and his team, who, I have to say, have been brilliant in trying to come to a compromise around enabling us to make sure that both go ahead," Hopkins said.
The football match has been moved from 4pm to an earlier kick-off at 2.30pm, to allow both events to take place on Sunday.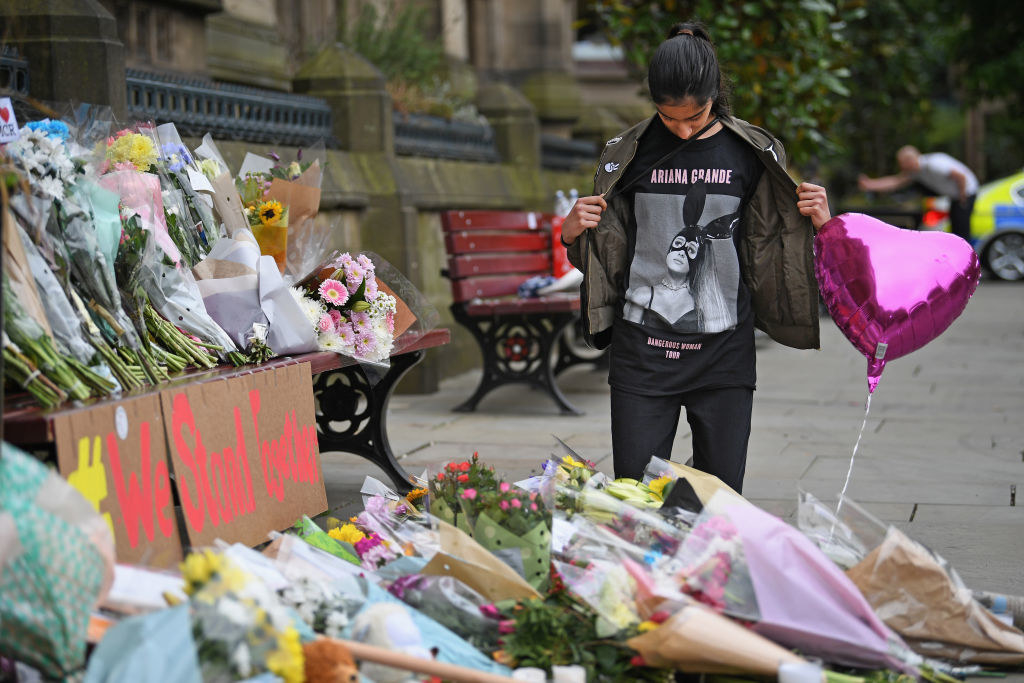 In a statement posted on Twitter a few days after Monday's tragic events, Grande first announced plans for the concert, saying: "I'll be returning to the incredibly brave city of Manchester to spend time with my fans and to raise money for the victims and their families.

"I will have details to share with you as soon as everything is confirmed."
She continued: "From the day we started putting the Dangerous Woman Tour together, I said that this show, more than anything else, was intended to be a safe space for my fans.

"A place for them to escape, to celebrate, to heal, to feel safe and to be themselves. To meet their friends they've made online. To express themselves. This will not change that."
Announcing details of the concert, Mike Adamson, chief executive of British Red Cross, said: "This benefit concert is a gesture of solidarity by Ariana Grande and the many other stars who have pledged their involvement.
"It will help raise funds to support the survivors and the families who tragically lost someone last week. This event is an opportunity for people to come together and celebrate things that unite us – music, humanity, and the will to do something to help others."
General admission and hospitality tickets will be on sale through Ticketmaster on Thursday 1 June at 10am.
Grande is also offering fans who were at her Manchester show last Monday free tickets to attend if they register by 4pm on Wednesday 31 May.
The concert will be broadcast on BBC Television, and on BBC Radio and Capital Radio Networks. The BBC will be the host broadcaster for international television networks.
The show will also be streamed worldwide with a digital partner that has yet to be announced.