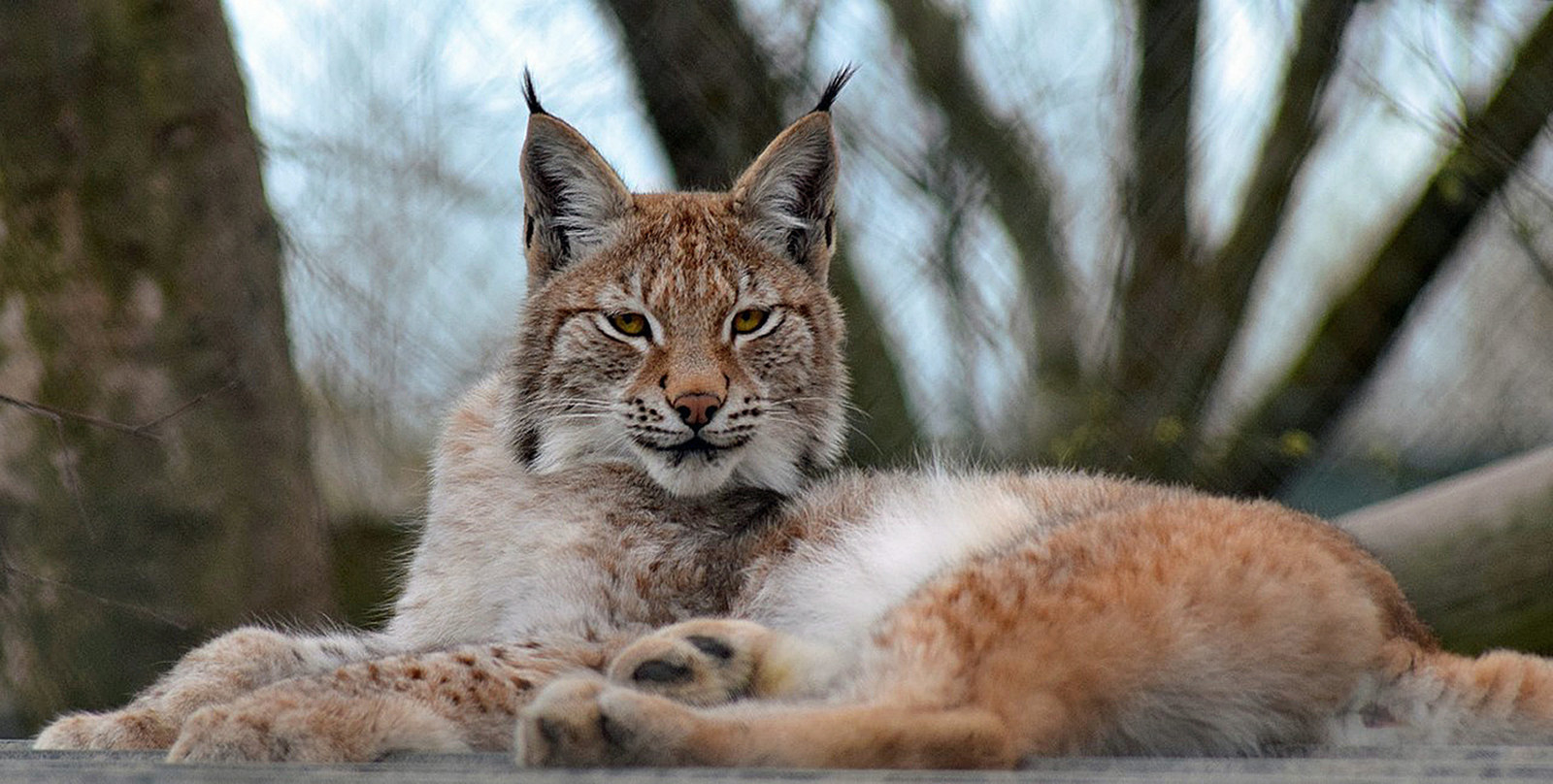 A council in Wales has been heavily criticised for sending in marksmen to shoot dead an escaped baby lynx while zookeepers were still trying to catch the animal and return it safely home.

Eurasian lynx Lillith escaped from Borth Wild Animal Kingdom near Aberystwyth at the end of October and staff have been trying to catch her ever since, with help from expert trackers and animal recovery specialists.

However, when the lynx strayed into a nearby caravan park, officials from Ceredigion council ordered the animal be destroyed as it posed a "severe" risk to the public.
Zoo management said they "in no way agreed to or participated in the shooting of our baby Lynx", adding: "We are truly devastated and outraged that this happened."

In a statement on Facebook today explaining what had happened, the zoo said "the shocking call came in late last night that they had killed her".
"We are truly devastated by the hunting and killing of Lillith last night." the statement said. "For the past three weeks we have been tracking and attempting to catch her in a safe way. We have employed 24-hour, on-site help from expert trackers and animal recovery specialists who have been aiding us in our efforts, but she proved to be quite elusive. We have spared no expense or effort in our search."

Speaking of the local council, the statement continued: "In just 24 hours they had called in marksmen who had used state-of-the-art night scopes and thermal imaging cameras to hunt her down and shoot her dead. To say we were devastated was an understatement."
The zoo, which houses many animals rescued from the wildlife trade as well as exotic pets that the owners can no longer look after, said it will be closed until further notice.

In a statement, the council said: "The safety of the public was paramount and therefore once the lynx had strayed over to a populated area of the community it was necessary to act decisively."
In a previous post, asking for people to watch out for the missing 18-month-old lynx, which is about twice the size of a domestic cat, zoo staff had said: "There have never been any recorded attacks of a Lynx on a human, but they are a wild animal with sharp teeth and claws and will attack if cornered or trapped."

Author Robert MacFarlane was among those to criticise the local authority, writing on Twitter to call the decision "dismal".
Historian Tom Holland tweeted: "Lynx don't attack humans. What a callous & stupid thing to do."

Jack Ashby, the manager of the Grant Museum of Zoology at University College London, underscored the fact there were no recorded attacks by lynxes on humans.
Ceredig Davies, a local councillor for Aberystwyth central, responded to the criticism on Facebook, saying he would be asking for a full investigation into the incident.
"I was not party to the action taken," he wrote, "having said that as a councillor I and others councillors can not absolve ourselves of the actions taken by the authority.
"My expectations and what I will be asking for is that following a full investigation, a report will be presented to councillors on how this unfortunate animal met its end in this way."