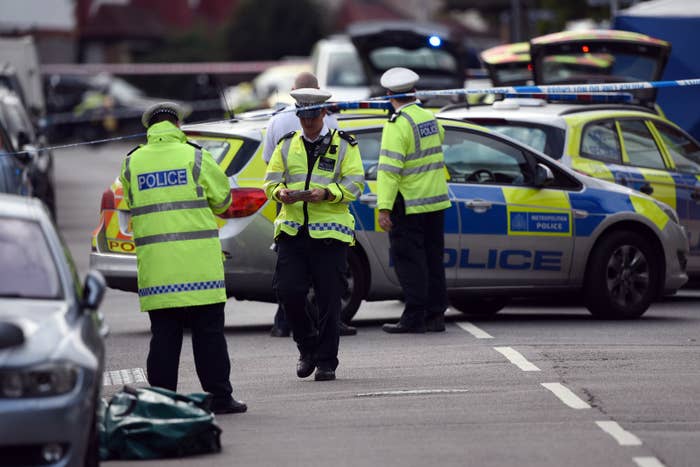 Sir Tom Winsor, head of HM Inspectorate of Constabulary (HMIC), has been forced to apologise after saying response police officers who attend 999 calls "do not take anything home" at the end of their shift.
In an interview on Sky News yesterday, Winsor said detectives should be paid more than frontline officers, who he said leave their work behind when they clock off.
Winsor, the first person without a background in policing to have held the post, told Sky News: "One of the problems is that detectives are not paid any more, even though they have higher levels of specialist skill.

"Another is that detective work is more stressful in many, many respects than being response officer or neighbourhood policing officer.
"If you're on response, if you're dealing with 999 calls, then in the main at the end of your shift you take nothing home.
"Detectives do take the problems home, they take the problems of the investigation, and of course the risks they carry if they make a mistake and they miss something, that's something they take home too."
Winsor's comments were met with outrage by officers on social media, dozens of whom said they had been diagnosed with post-traumatic stress disorder (PTSD) as a result of incidents they had witnessed, or had been left with trauma, stress, and flashbacks.

Graham Wettone, a retired officer who spent 32 years in the Metropolitan police before retiring in 2010 and has written a book about his experiences titled How to Be a Police Officer, told BuzzFeed News: "Things stay with you literally forever. I still have flashbacks to incidents.
"I can picture and remember numerous fatal accidents I dealt with, including my first in Tooting when a car collided with one of the old concrete lampposts.
"The driver was not wearing a seatbelt and the driver's door was the point of impact, meaning the driver collided headfirst with the lamppost. I remember walking round the car and trying not to step on what was left.
"I've dealt with lots since, and you remember most of them, if not all. I remember the first cot death, that was at Clapham Junction, I could drive you to the house now.
"I cradled a stabbing victim as he died in Tooting Bec Road, he died in my arms. He was stabbed in the doorway of a nightclub and I literally held him as he died in the ambulance.

"There was a lady who took her own life by pouring paraffin over herself in her front room in Balham New Road. She was wearing a nylon housecoat and she basically melted into the carpet.
"You never go to work thinking you're going to have that much happen, especially on an early turn. I remember I'd just had my breakfast when we got called out to it. I went to play football that afternoon because you're desperate to drag some kind of normality back into your life.
"Those things stay with you for ever, they never leave you – your first fatal accident, your first dead body."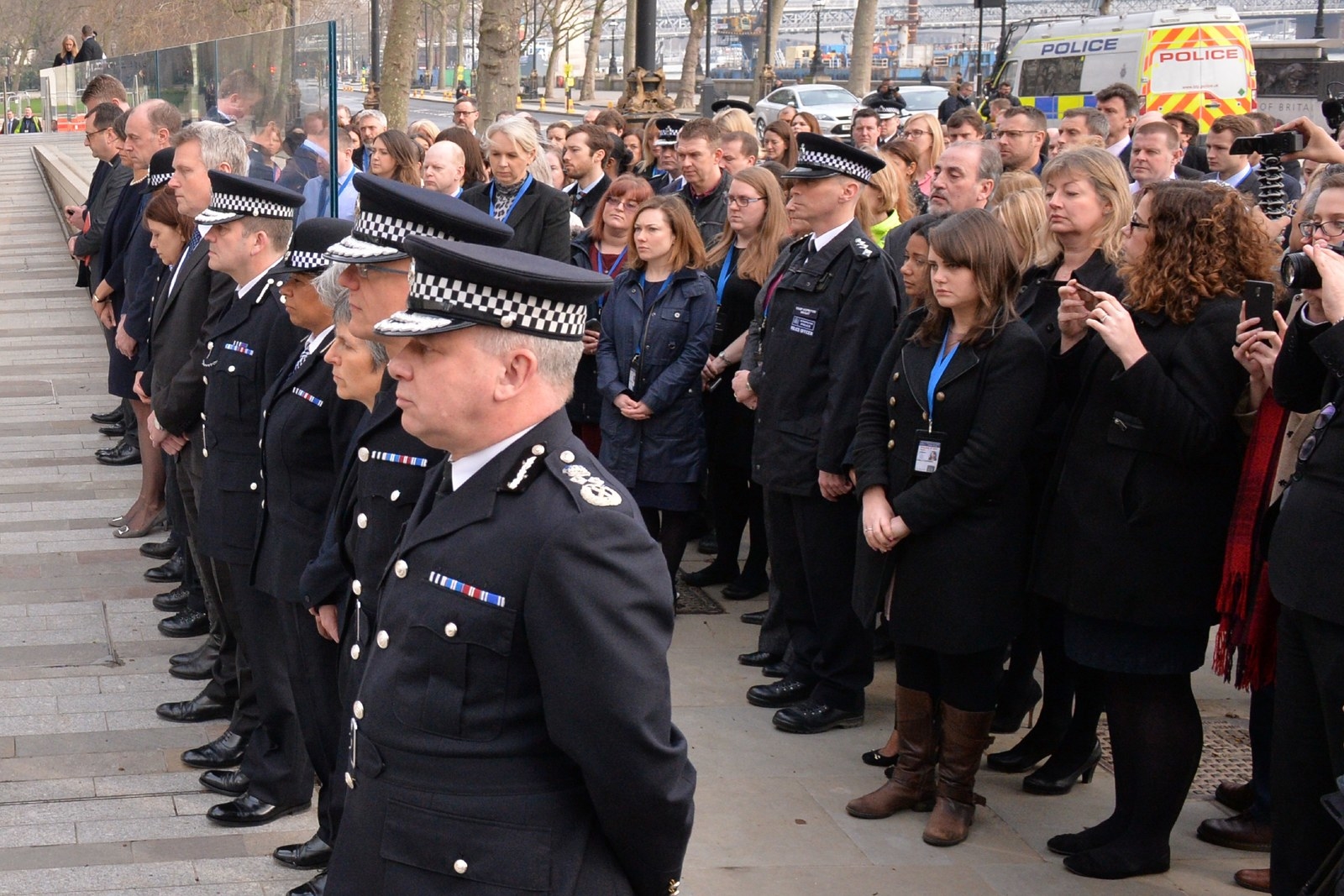 One police officer who worked in the South West but has since retired spoke to BuzzFeed News on condition of anonymity after being recently diagnosed with delayed onset PTSD following 25 years of accumulated trauma from working in a response role.
He said: "For me it's all raw still. I remember these incidents like they happened yesterday. The stress, the anxiety, the panic attacks, the depression, it's been very disruptive in my life in a lot of ways."
The harrowing incidents he witnessed included "a young man who was fatally wounded and died in my arms at the scene of a crash", and when he found a young woman lying in a field after she had been thrown from a crashed car.
"She looked like she was just asleep," he said, "but when I rolled her over to check her vital signs, the other half of her head was missing. We went through the scene to pick up fragments of her brain so when her next of kin came they wouldn't see anything."
The incident that sticks with him most, he said, happened when he was pursuing a car that crashed head-on into a vehicle carrying three passengers, including a World War II veteran, to a Remembrance Sunday service. Both cars burst into flames on the isolated country road, and it took around half an hour for paramedics and firefighters to arrive, so police officers had to try to extinguish the fire.
"We made a decision to enter the vehicle carrying the three passengers, knowing that the front half of that vehicle was fully alight," he said. "We got both of the passengers out but both of the drivers were pinned into the cars. I've never seen anything as awful as what I saw that day, because the intensity and the heat of the fire was such that the drivers were beyond being recognised as human beings.
"Because it happened on Remembrance Sunday we get an annual reminder now every Remembrance Sunday, and for me, I can't attend Remembrance Sunday parades or take part in any shape or form. I can't listen to the sound of the 'Last Post' being played without it having a significant impact on me. I shut myself away in the weeks coming up to Remembrance Sunday because I just can't deal with it."
Chris Hobbs spent 32 years in the Met before retiring in 2011. He recalls the fear he felt when policing the Brixton riots and Southall riots in the 1980s.
"I thought I was going to die, that doesn't leave you," he told BuzzFeed News. "After the Southall riots I woke up absolutely shell-shocked the next morning and covered in bruises.
"The sheer fear I experienced in that riot – we were on our own getting overwhelmed, I thought I was going to die. The adrenalin had run out and we were just cowering behind these riot shields, getting absolutely hammered. It was in 1981 and I still remember it absolutely vividly."
Criticising yesterday's comments, he said: "Sir Tom Winsor of course produced the report which resulted in the worsening of pay and conditions for police officers and the cutbacks which are having such a damaging effect on policing. His appointment as the head of HMIC by Theresa May was regarded as his reward and a slap in the face for the police service.
"The HMIC spokesperson yesterday pointed to favourable comments made by Sir Tom in this report but the belief now is that these were written by one of his staff and that his contempt for, and lack of understanding of, frontline officers were clearly shown in his disgraceful comments on Sky News yesterday."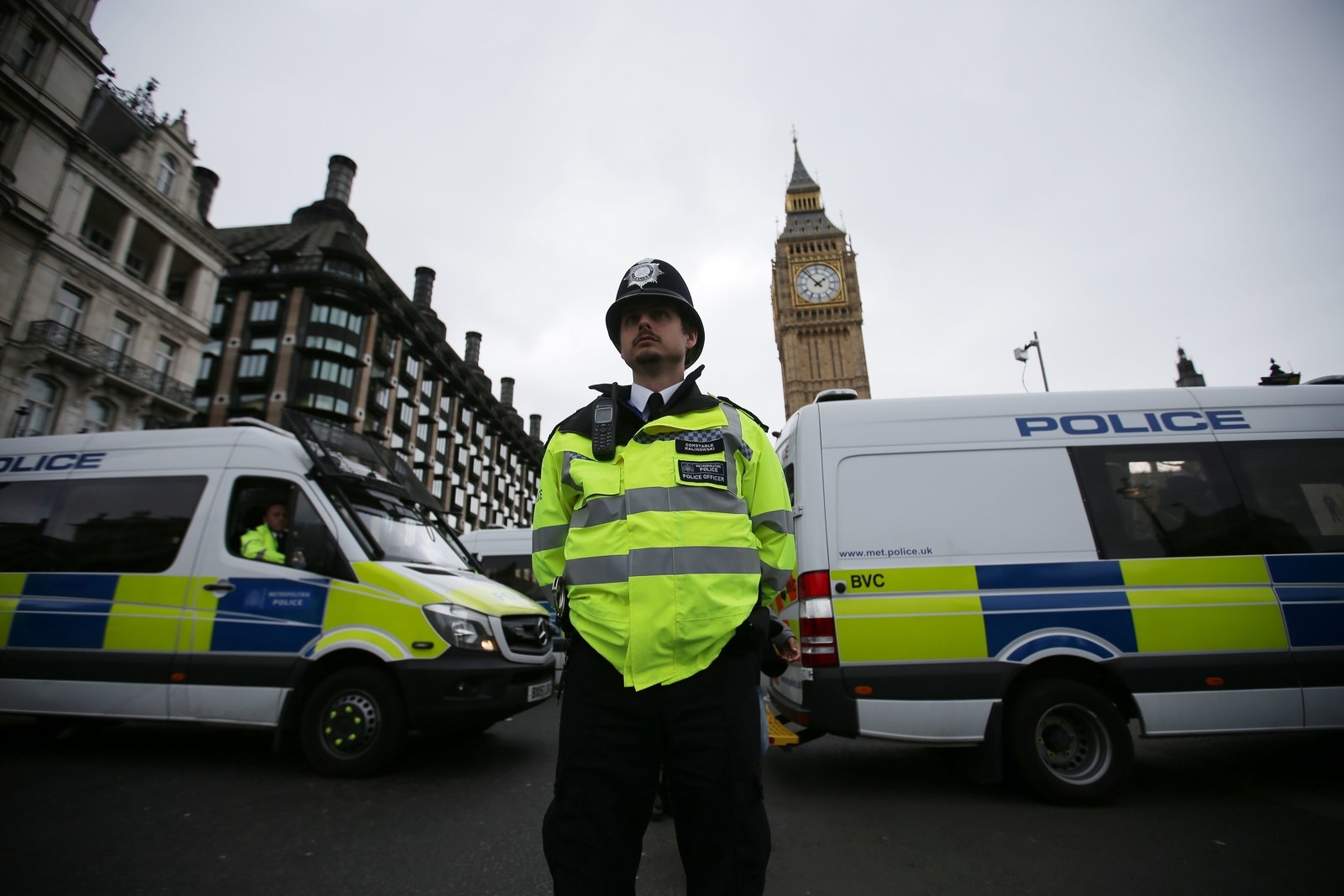 Last night there were furious tweets from Twitter accounts belonging to police officers using the hashtag #ITookHome to share details of the incidents they said they had dealt with and the impact on them and their families.

One wrote: "I took home incidents I won't discuss bit have left me having treatment for PTSD years later."

Others described the impact the job had on their family, from having to explain their injuries to their children, to their partners having to "pick up the pieces" when their mental health deteriorated, to their relationships breaking down completely.
"I took home the sight and sound of a woman hitting the tarmac having jumped from the 5th floor in front of me," one wrote, while another said they took home: "the screams of a mother when the doctors told her there is nothing more they could have done for her 4 week old baby."
Another tweeted: "I laid in a ditch with a motorcyclist on a summer evening and told him he'd be ok as he took his last breaths.

"Still think of him."

Others said they took home "the memory of being grabbed by the throat, thrown down a flight of stairs, spraying him with CS gas, and still he kept coming" and "nail marks in my hand from holding on to a terrified 17 year-old girl trapped in crashed car slipping away of a torn aorta".
One said: "I watched a woman burn to death on shift, but old Tom Windsor doesn't think I brought it home", while another remembered "the smell of perfume from a woman who we spent 40 minutes doing CPR on, knowing it was pointless but her family were watching".

Others recalled harrowing callouts in cases of suicides. One person described "doing CPR on a lady who hanged herself after i found her two-year-old daughter pulling at ankles of her swinging body".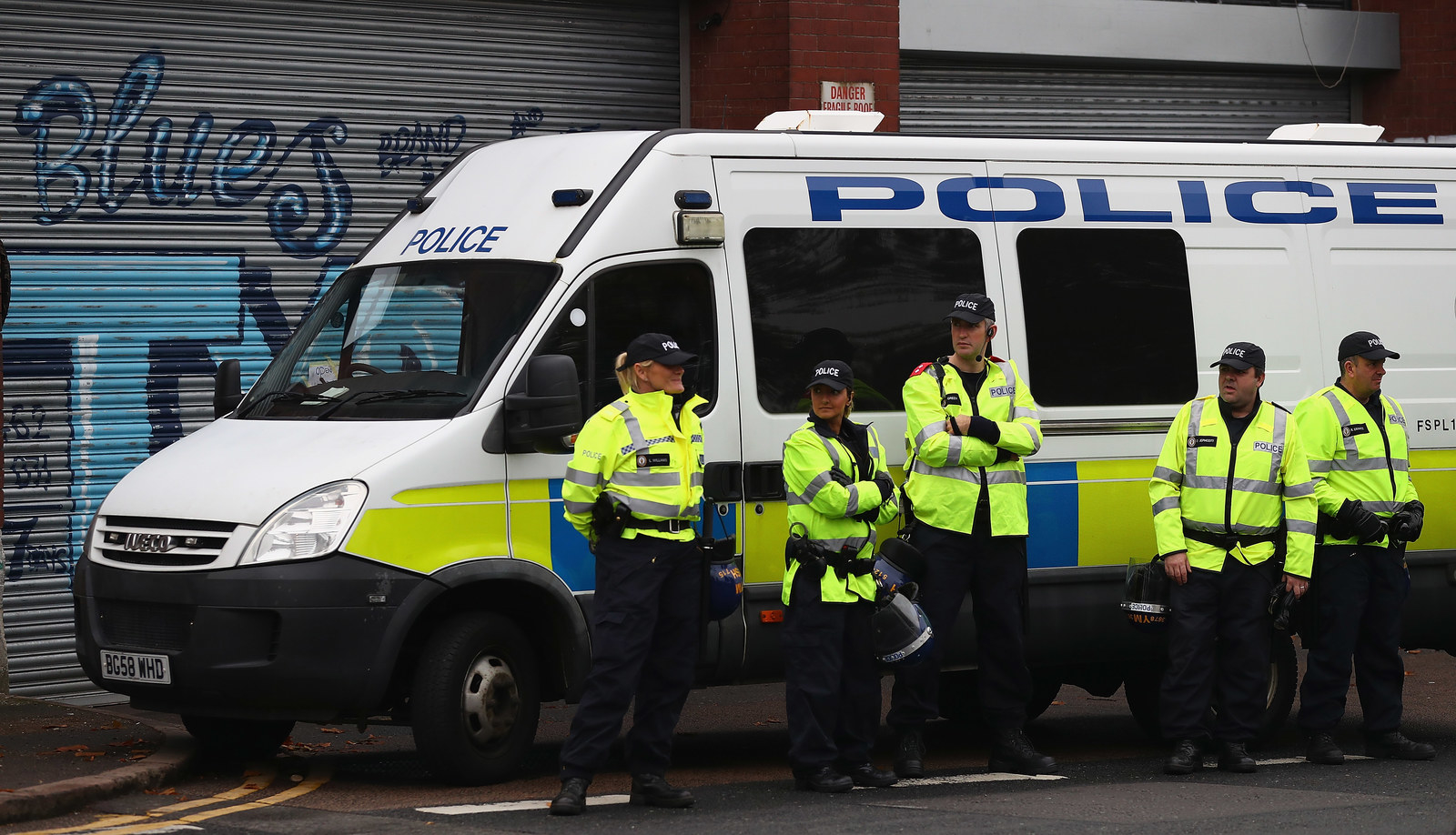 A serving officer who spoke to BuzzFeed News on condition of anonymity said that as well as attending traumatic incidents, response officers have to deal with around eight hours' worth of paperwork for each arrest, and have caseloads as high as those of detectives.

The officer, who works for a Home Counties force, said he recently had a backlog of 40 cases.
"You're run ragged," he said, "because you're going from job to job to job and you have to keep answering 999 calls, but you have to carry the investigations with you. You can never keep up with the paperwork.
"It's only serious GBH or the attempted murders that will get passed on to CID, and you still do all the initial investigation.
"I went to a really nasty murder, I was first on the scene, a couple of my colleagues were beaten up, there was a woman on fire because [her partner] had murdered her.
"I had to take it home and tell my wife about it, because that's how I deal with it, but what scares me more is the workload."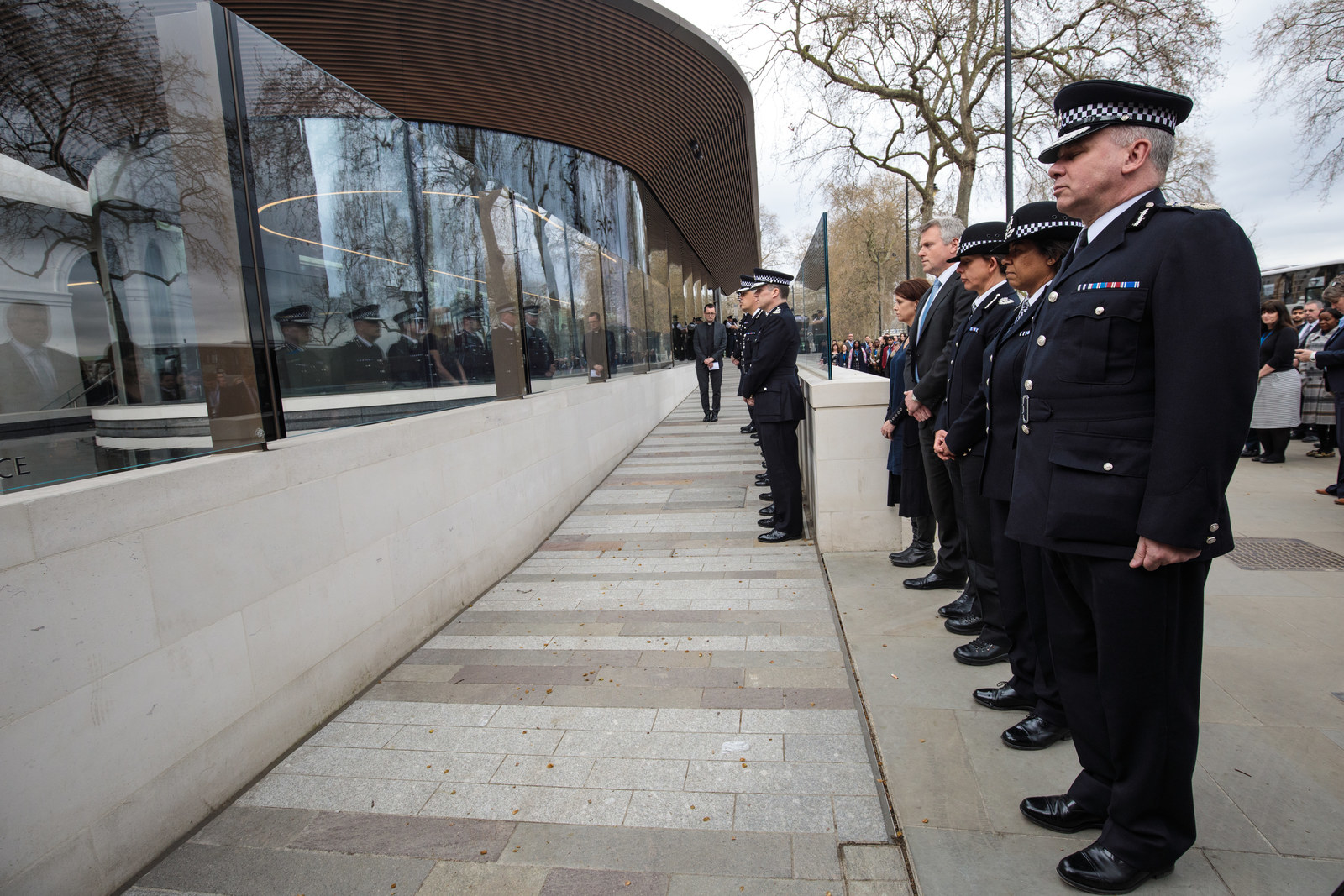 Following the backlash, Winsor issued a statement this morning apologising for his comments, which were described as "horrifically out of touch" by one officer.
His statement read: "Yesterday, on Sky News, I made a mistake, for which I apologise.
"I said that, in contrast to detectives, response officers 'take nothing home' at the end of their shifts. That is plainly wrong, it is not what I meant, and I realise it has caused anger and offence. I am sorry about this.
"I was asked what might be the reasons why forces are facing difficulties in persuading officers to become or stay detectives. I spoke about the risks which detectives carry in a caseload, some of which will be both complex and involve crimes of an intensely distressing nature, including crimes of violence, abuse and sexual exploitation.
"Response and neighbourhood policing are undoubtedly stressful. Police officers and staff who deal with the many dreadful things which people do to others, or which happen to them, most certainly do not leave them behind; they take them home, and in many cases they stay with them forever. This was illustrated by some of the harrowing examples on Twitter yesterday. ...
"The public owe a very great debt to police officers and staff for what they do, even though they do not fully appreciate the extent, frequency, severity, and terrible nature of so much of it."