A group of women who were forced into prostitution as teenagers have launched a landmark legal case to have their criminal convictions struck off.
The claim is being brought by three women and is supported by the evidence of several others, who all have criminal convictions arising from soliciting and loitering offences.
The women were all groomed and forced into prostitution as teenagers, which left them trapped in a cycle of abuse and exploitation for years to come.
Fiona Broadfoot, one of the three women bringing the case, was still a child when she was forced to work as a prostitute, repeatedly raped, and then criminalised when she came to the attention of police.
"I met a pimp aged 15 and two weeks later I was thrown into the violent and abusive world of prostitution," Broadfoot, 48, from Bradford, West Yorkshire, told BuzzFeed News. "Rape became an occupational hazard but I was arrested, charged, and criminalised for loitering for the purposes of being a common prostitute.
"After more than 20 years out of prostitution, I am still having to explain my criminal record to any prospective employer. It feels like explaining my history of abuse."
She said she has an "eight-page double-sided criminal record" and that all but one of the convictions are linked to prostitution. "It's not a criminal record, it's a catalogue of abuse," she said.
"I was missing from home for 18 months, and was finally arrested when I was 16-and-a-half. My pimp was with me when I was arrested, and they charged me for being a common prostitute." The man who was exploiting Broadfoot, who was in his late twenties at the time, was not arrested on that occasion.
She added: "On the way to the police station they said, 'He's a pimp,' and I said, 'No he's not, he's my boyfriend.'" When Broadfoot was released, she was bailed to his parents' address.
After 11 years in prostitution, Broadfoot was beaten by her pimp, left for dead, and hospitalised. After coming out of hospital she was unable to go back to sex work and became involved with a criminal gang, which saw her charged with cheque fraud – her only other conviction that is not directly related to prostitution. "When you're experiencing extreme violence and abuse, that warps your sense of right and wrong, normal and not normal," she said.
Broadfoot said that when she came before a court for the fraud charge the judge was "really sympathetic", and she has never been in trouble since. She now has a 20-year-old son, and despite all the barriers standing in her way, has managed to forge a successful career: "You just get on with it – you have to, don't you?"
She now works with young girls at risk of exploitation in Bradford, doing her best to stop other teenagers falling into the trap that she did.
"I'm sitting in the youth club now where it all started for me," she said, before explaining the impact her list of convictions has had on her.
"It's affected my whole life. It's affected me on so many levels. Sometimes I just have to go to bed because of it."
She said: "I couldn't get on a university degree, a social work degree, I couldn't get into child development at college. They said I could get on to the course but I wouldn't be able to find a placement because of my criminal record.
"I've been discriminated against in my workplace – I wouldn't even apply for some jobs. I wanted to be on the PTA at my son's school and I had to tell the headteacher, it was really embarrassing."
Each time she has to disclose her criminal record it's "humiliating", she said. "I feel so exposed. They say it's about safeguarding – safeguarding who? After all the hell I've been through.
"When I was pregnant with my beautiful son I was watching over my shoulder, I was petrified they'd take him off me. I've had 'prostitute' daubed on my house. It's horrible being treated like that.
"What that does to me is make me feel like I deserved that abuse – it messes with your head in terms of your recovery."
Broadfoot said it also took a long time for her to be accepted as a youth worker, a role in which she uses her experience to help prevent other young girls being exploited. "A youth worker really championed my work and gave me a chance," she said. Broadfoot went on to found the Build a Girl project, which enables girls and young women to make safe and informed choices and form healthy relationships.
"It's been very difficult because of my criminal record," she said. "After 22 years people finally accept that I'm not going to run away and pimp little girls."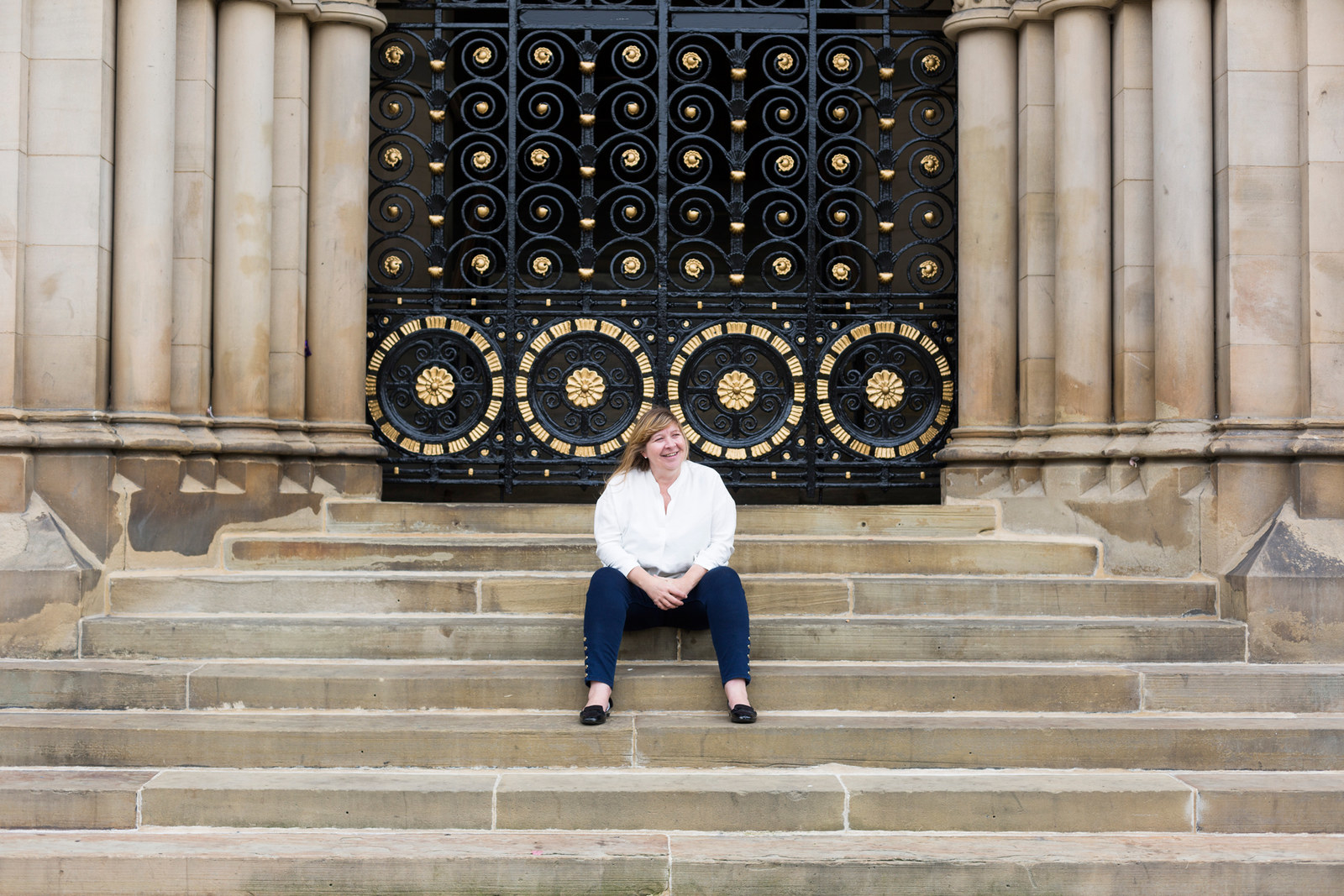 In 2015, changes were made to the law in order to clearly reflect that children involved in such activities were victims of abuse, when references to "child prostitution" were replaced with "sexual exploitation of a child".

However, Broadfoot believes that victims who were first exploited as teenagers could still be being criminalised today.
She said: "On paper it shouldn't happen now, but in practice it still does. If you've got a pimp behind you you're going to be persistent, or they're going to kill you that night, or rape you, or beat you."

Broadfoot said she hopes that by bringing the groundbreaking legal case, she won't just help herself, but also the many other women who have also been victims of abuse.
"There's hundreds of women out there, hundreds in this position," she said, "It's the establishment that criminalised vulnerable girls.
"The focus should be on adult men – some females, but largely males who groom and abuse young girls.
"We need to put the focus on men who are committing crime, which is raping children. It's despicable that the police still see children and young people as the problem."
A recent report by women's charity the Nia Project titled "I'm No Criminal" identified criminal records as a significant barrier to women leaving prostitution. "Continued involvement in prostitution, and an inability to exit because of other barriers, means that women run the risk of receiving further cautions and convictions for prostitution-related offences," it said.

Karen Ingala Smith, director of the Nia project, said: "Women in prostitution are often there because of coercion and abuse. They should not be made criminals because of this abuse and if they reach a stage where they are able to exit prostitution, their prior involvement should not become a millstone around their necks for the rest of their lives."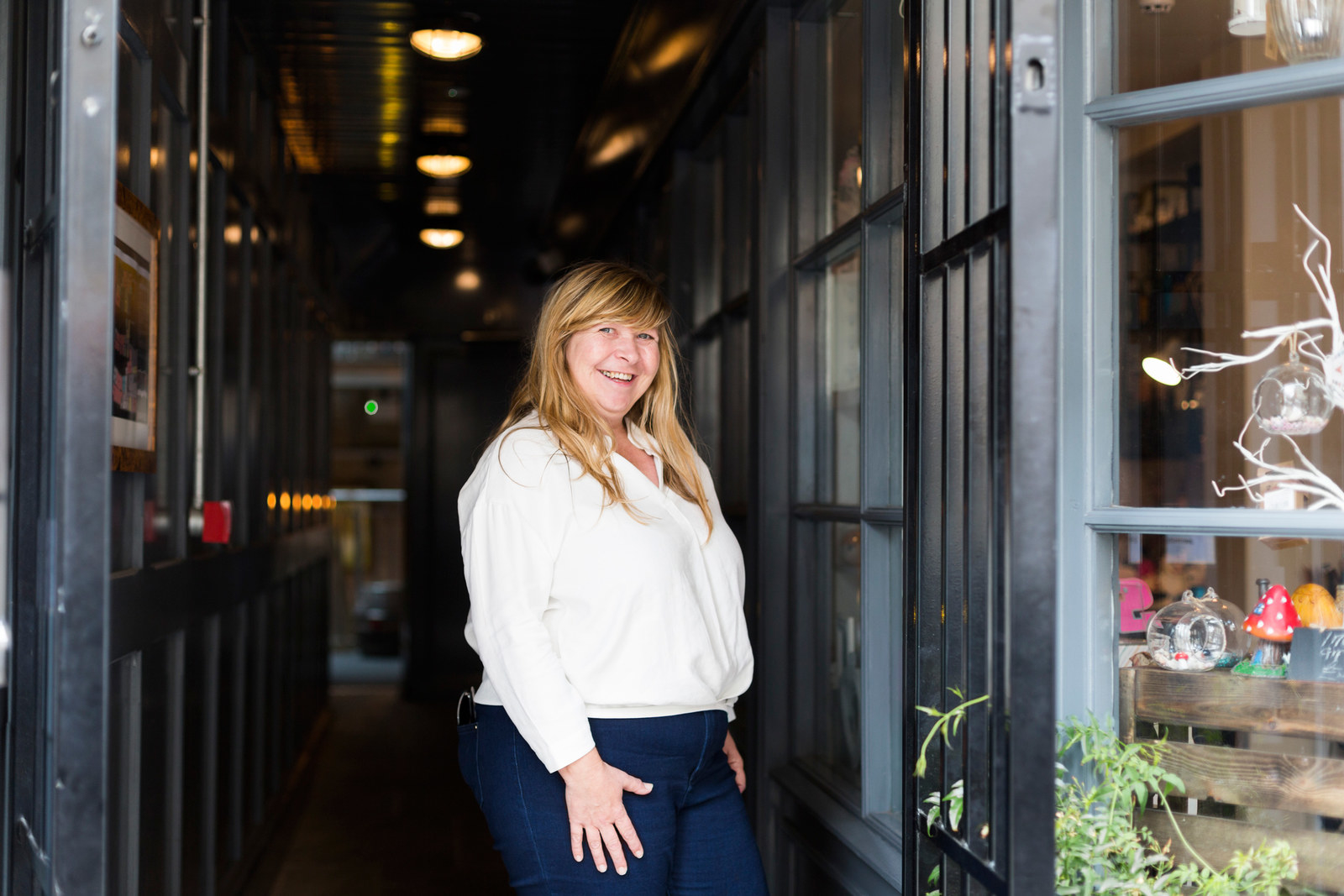 The women's legal case centres around the arguments that the government legislative scheme discriminates against women, and is contrary to the UK's legal obligations in respect of the trafficking of women.

Harriet Wistrich is a solicitor at Birnberg Peirce, which is bringing the case on behalf of the women. She told BuzzFeed News: "It's a gross injustice, and it's something that is right for legal challenge.
"Fiona has bravely spoken out about this. There are hundreds of others probably affected by this who have all had exactly the same exploitation and victimisation as children or young women, all incurring the same problems.
"People are at last beginning to understand that that these women are not criminals, but victims of crime. This law and these provisions are now completely at odds with our understanding of the crime, and should go."
She said she is gathering evidence of other cases similar to Broadfoot's and has urged other women in the same position to come forward.
Last week at the Divisional Court the government applied for a stay to the legal challenge, arguing that the case should not be heard until after a hearing in the Supreme Court, in a series of other cases concerning the disclosure of criminal convictions. A date for the hearing has not yet been set, and a judgment in those cases is unlikely to be handed down in less than a year.
Wistrich said: "Whichever way that case is decided, it will not examine the inherent sexual discrimination within the legislative scheme, nor its impact on victims of trafficking, nor the failure of the UK to comply with its international treaty obligations in respect of the rights of children."

A judge agreed that the women's arguments are significantly different, and the government now has until September to provide a response.
It will then be up to a judge to decide whether the women's case should be heard. Wistrich said she is confident that they will succeed and hopes that a judicial review challenge will be listed by the end of the year.
When contacted for comment, a Home Office spokesperson told BuzzFeed News: "We do not comment on ongoing legal proceedings."
"I want my record wiped," said Broadfoot. "I was never a criminal, I had it happen to me, and now I would be treated as a victim. We need to get a grip on this."