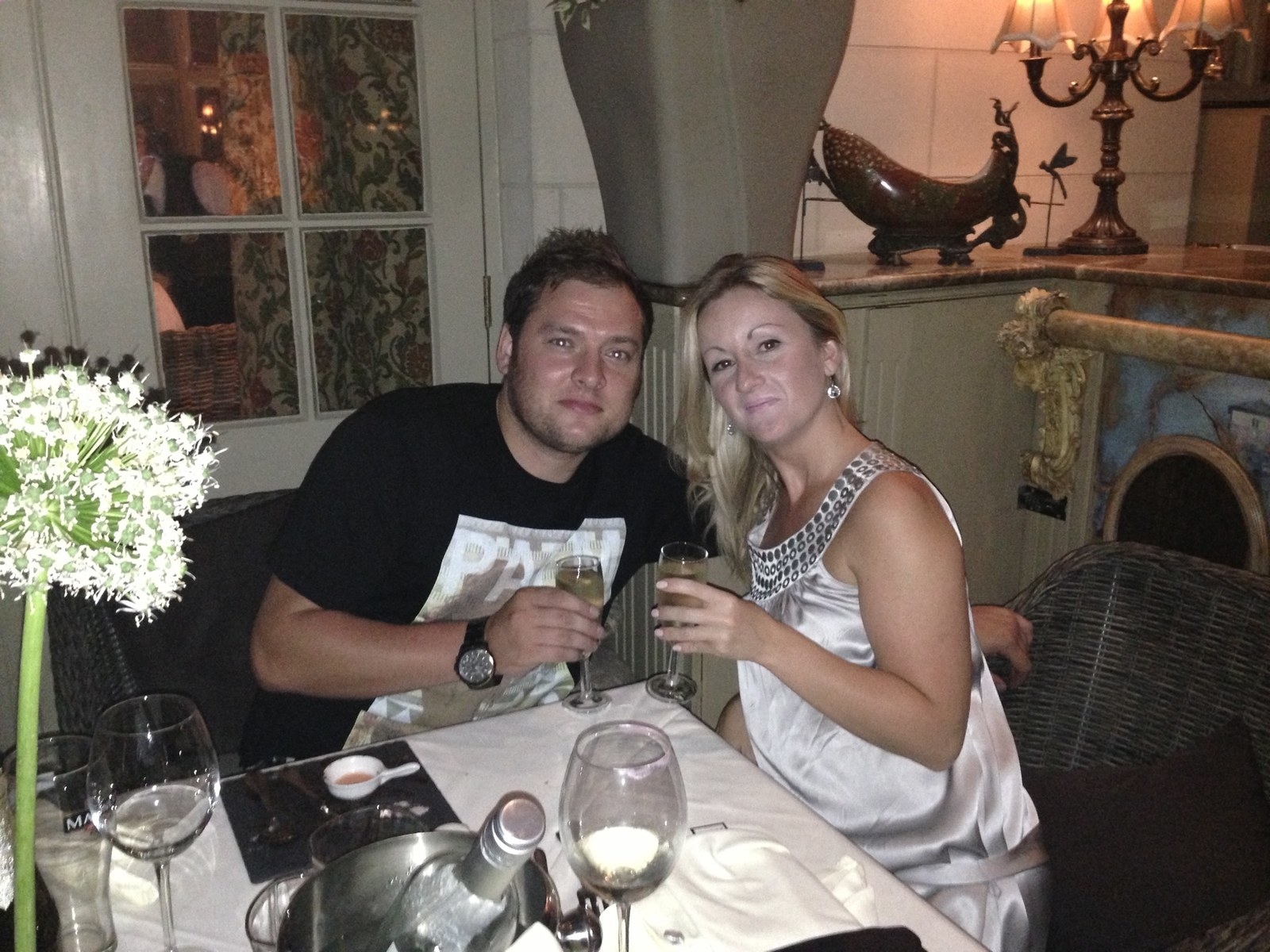 Survivors of domestic abuse have welcomed a radical measure imposed by the courts requiring a serial perpetrator to inform police if he is in a new relationship.
Kylle Godfrey, from Neasden in northwest London, was sentenced to three years in prison after admitting two counts of actual bodily harm, perverting the course of justice, and witness intimidation.
And in what is believed to be a UK first, once he is freed from prison, Godfrey must tell police if he begins a relationship with a new partner.
Godfrey, 30, violently abused two former partners, throttling one victim and banging her head on the floor, causing trauma injuries to her head.

The criminal behaviour order (CBO), which lasts for seven years, was imposed by Wood Green crown court under the Anti-social Behaviour, Crime and Policing Act 2014, and means Godfrey must tell police if he is in a relationship lasting longer than two weeks.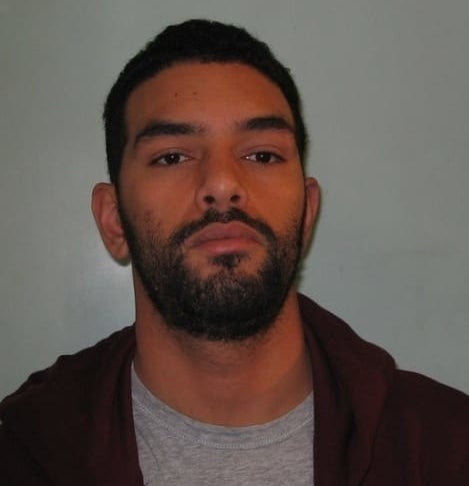 The order also allows police to inform Godfrey's new partners of his previous violent behaviour towards women, under the domestic violence disclosure scheme, known as "Clare's Law".

Domestic violence survivors have hailed the radical use of the legislation as a "brilliant" move that "could save women's lives".
But some have called for the criminal justice system to go further and implement a national register forcing all perpetrators of domestic violence to regularly report to police.
Zoe Dronfield, who lives in Coventry, was almost killed by her violent ex-partner Jason Smith.
She sustained injuries to her neck and a bleed on the brain at the hands of Smith, who she said had previously been violent towards other women.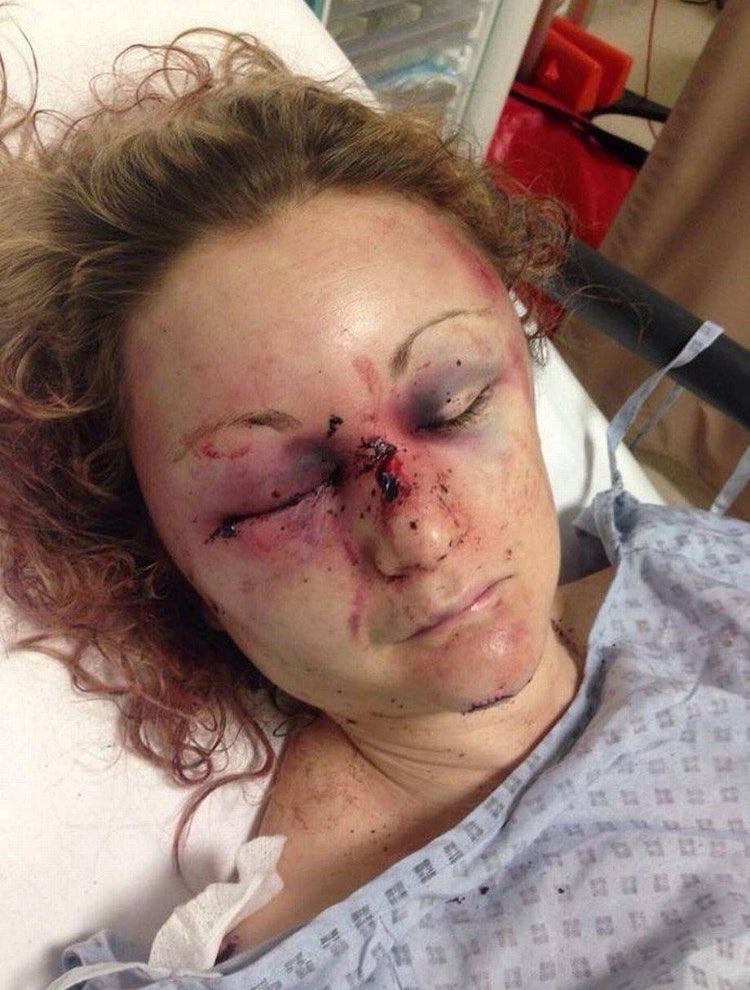 "I think it's brilliant that the judge has made this decision," she told BuzzFeed News. "It absolutely highlights that he realises the danger and the risk that he poses to any other relationship that he's in.

"Ninety-nine times out of 100, [domestic abusers] will go on to reoffend."
Dronfield said she "absolutely" would have left her partner earlier if she had been warned about his violent background.
"This is the thing," she said. "I wouldn't have gone and asked for a disclosure – a potential victim wouldn't necessarily think to do that, because it's not like, you know, they don't turn up with three heads.
"But if a police officer turns up and says 'you're in danger, your children are in danger', I absolutely would have left."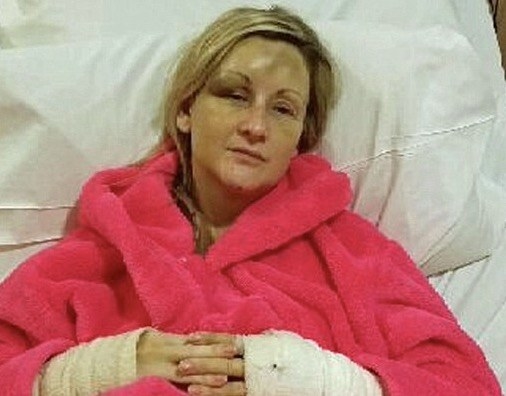 Dronfield, 40, is a non-executive director of the stalking advocacy charity Paladin, which is campaigning for a national register of stalkers and perpetrators of domestic abuse operating on the same framework as the sex offenders register.

A petition on the issue to Theresa May has already attracted almost 130,000 signatures.
Dronfield said: "The order is a step in the right direction, but how are the police going to manage that order? The framework is already in place for sex offenders, we're asking them to open this out to domestic abusers.
"Domestic violence offending would decrease. It would be a deterrent – people don't want that on their history, they wouldn't want the stigma attached to being on a register."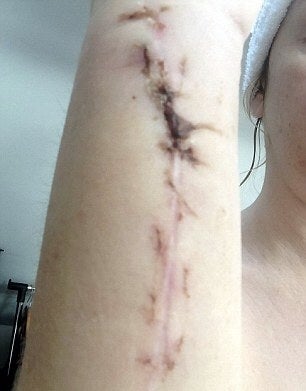 Sophie*, from London, escaped an abusive relationship after spending the best of a decade with her violent ex-partner.

She too welcomed the judge's decision, saying her ex had already been abusive towards three other women before they got together, and she believes intervention from the police could have helped her to escape sooner.
She told BuzzFeed News: "I think it's an absolutely excellent idea. I think anything you can do to call out perpetrators on their behaviour, anything to get their true nature out there, their true personality out there, can protect other women.
"It's also putting the blame firmly where it belongs, with the perpetrator."
Sophie said she believed the CBO's use of the domestic violence disclosure scheme would be more effective than previous uses of the scheme, which have only allowed police to inform women of their partner's violent background if they, or someone they know, asks for the information.
"The onus shouldn't be on the victim to find out about their partner," she said. "They aren't necessarily going to show any red flags at first.
"Especially narcissistic abusers, psychological abusers, psychopaths. It takes a lot longer to get to that stage.
"And women who don't speak English, women who are trapped at home, who don't work, who are from another country, might not be able to access help."
Crucially, she believes the use of a CBO in this way has "the potential to save lives".
She described the case of a woman who accessed the same women's centre she had used in east London, who was escaping a violent partner.
The woman was able to flee the relationship, but her abuser soon found a new partner.
"He went on to murder the other woman," Sophie said. "If he had had that kind of order on him, another woman wouldn't have died."
She also raised concerns about the capacity for police to enforce CBOs.
"What we need is more support services for women. They can save women's lives," she said. "The order will rely on police monitoring – are they really going to follow it up?
"Having strong measures in place to actually follow it up is important."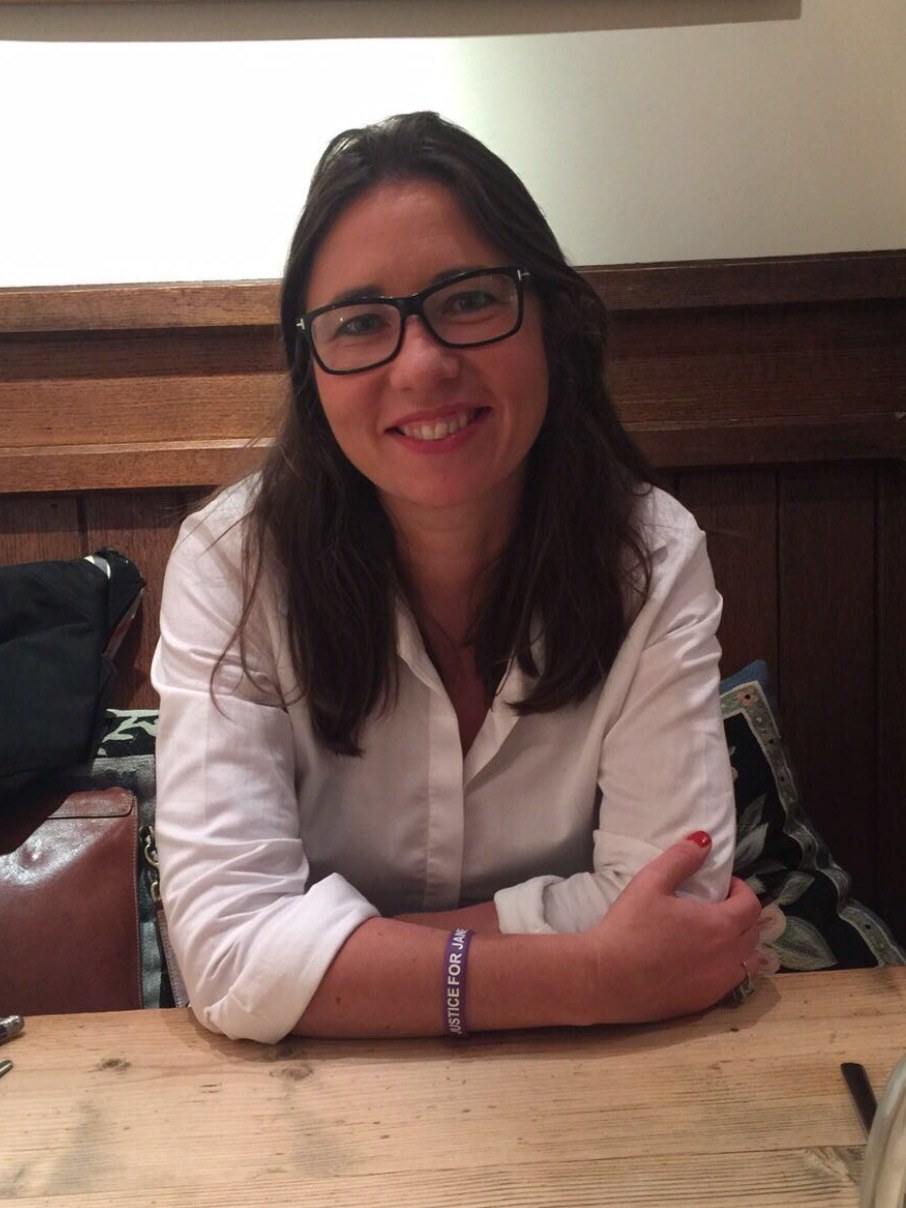 Rachel Horman, a specialist domestic abuse solicitor and chair of Paladin, described the order as an "ingenious" use of the law.
She told BuzzFeed News: "This case is the first example I'm aware of where it's been used. I think it's an ingenious use of it really, it's just a shame it's not been used previously for these type of cases."
She echoed Dronfield's call for a national register of perpetrators, saying: "It's good that the judge in that case felt like something like that was needed.
"It's something we've highlighted for quite a while. We need something more far-reaching, for there to be a serial perpetrators register for offenders with incidences of stalking or being domestically abusive, with requirements that they notify police of relationships or if they change their name of address, because for disclosures under Clare's Law, if they're using a different identity, that won't really work."
Charities supporting and advocating for survivors also welcomed the order.

Polly Neate, chief executive of Women's Aid, said: "We welcome the criminal behaviour order being used in relation to abuse for the first time.
"It demonstrates an understanding that a perpetrator of domestic abuse is likely to abusive to many partners, that there will be a pattern of abuse from one relationship to the next."
Sarah Green, co-director of the End Violence Against Women coalition, said it was a "radical and innovative" move, but cautioned that police needed to enforce the order effectively.
"This isn't a silver bullet, but there are lots of things that can be done, that should be done, that will make a difference," she told BuzzFeed News.
When BuzzFeed News raised victims' concerns about effective monitoring with the Metropolitan Police Service, a spokeswoman said the force was committed to safeguarding victims.
She said: "The MPS takes domestic abuse very seriously and is committed to safeguarding all victims and bringing perpetrators to justice, working with all our partners and local communities to constantly update our processes.
"Specialist training for officers is at the heart of our approach, and we have increased the numbers of officers and staff working across our dedicated borough based Community Safety Units to bring the total up to just over 900. All frontline officers working in borough policing now get additional specialist training in domestic abuse, incorporating updates on the latest legislation, investigative techniques, victim care, and how to best target offenders.
"We are looking at all the ways in which new technology can be used to increase our effectiveness in bringing domestic abuse offenders to justice, from giving officers fast time access to digital copies of 999 calls, to the use of body-worn video to capture best evidence and electronic handheld devices to record statements and photographs at the scene.
"The MPS will continue to take steps to improve its service to victims of domestic abuse. We are committed to working with all our partners and local communities in order to bring perpetrators to justice and safeguard victims."
Speaking after Godfrey's sentencing, DI Jane Topping, from Hackney community safety unit, said: "This order gives us a new way of protecting victims of domestic abuse and prevent other women from suffering at the hands of people like Godfrey, and help our efforts to tackle domestic violence.
"The victim in Godfrey's case was subjected to a horrendous ordeal by him following a sustained campaign of domestic violence.
"She has shown incredible bravery in supporting our investigation, and I hope she feels safer now Godfrey is behind bars and will be subject to closer scrutiny."
*Not her real name