Olivia Munn has been in London for the past few weeks filming for the new TV series The Rook, which is set to be released sometime next year.
Olivia embraced all things touristy...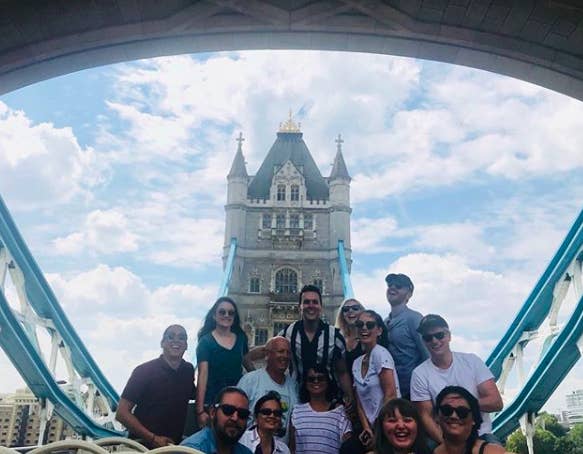 Like this bus tour through the city.
Or this massive group photo on the steps of the Victoria Memorial.
She also attended Serena's Wimbledon match.
However the highlight of her whole trip was Olivia posing outside Buckingham Palace with friend and TV host Matthew Hoffman to recreate the now famous image of Meghan Markle in 1996.
After Hoffman posted the photo on Instagram, fans were quick to praise the pair for their accurate recreation.



We'd say the pair did a pretty good job!