Dwayne "The Rock" Johnson's new blockblocker follows Will Sawyer, a security consultant who's faced with the dangerous mission of saving his family from a high-rise building that's been taken over by terrorists, and set on fire.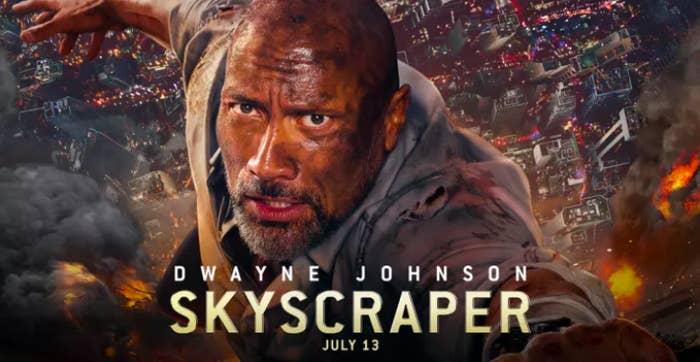 The movie has led to many people discussing the inclusion of a disabled protagonist, with film critics and audiences praising its representation.
Kristen Lopez — a film critic who uses a wheelchair — wrote that, to her surprise, she was very impressed by Skyscraper's representation of disability.
However, although The Rock's performance has been praised, attention has been drawn to the fact that he doesn't have a disability, with some suggesting that an actor who does should have been cast to play Will instead.
This led to Paralympian and actor Katy Sullivan penning an open letter to The Rock, asking him and other actors without disabilities to turn down roles like these.
And Dwayne has welcomed this discussion, partnering with the Ruderman Family Foundation to release a video on the topic.