It's been five years since Adonis, Bianca, and co have graced our screens, but Creed III is almost here!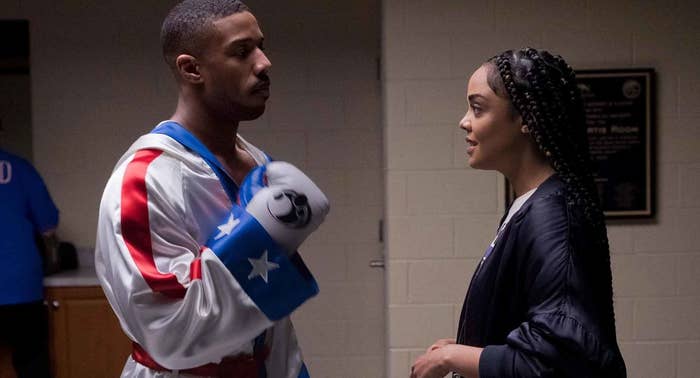 On this week's episode of Seasoned Sessions, Ada sat down with the one and only Tessa Thompson – Bianca – to chat about the movie, her career journey, and what it's like being part of some of Hollywood's biggest franchises.
We've been following your career since we saw you in Dear White People, and you've had so many more great roles since then. So do you ever just sit back and go "wow, I'm me"?
I don't know if I put it that way, but with Creed III, we made the first one eight years ago. So I'm constantly like "is this a dream? Do I exist? Is this real? What's happening?" Yeah, I have moments like that a little bit all the time.
I mean, sometimes it's unpleasant, and occasionally, it can get in your way. But I think as long as you can give oxygen to it and breathe through those moments of imposter syndrome, the good thing is that it reminds you to really be present and be like, "well look at look at where you are, you have everything you're achieving."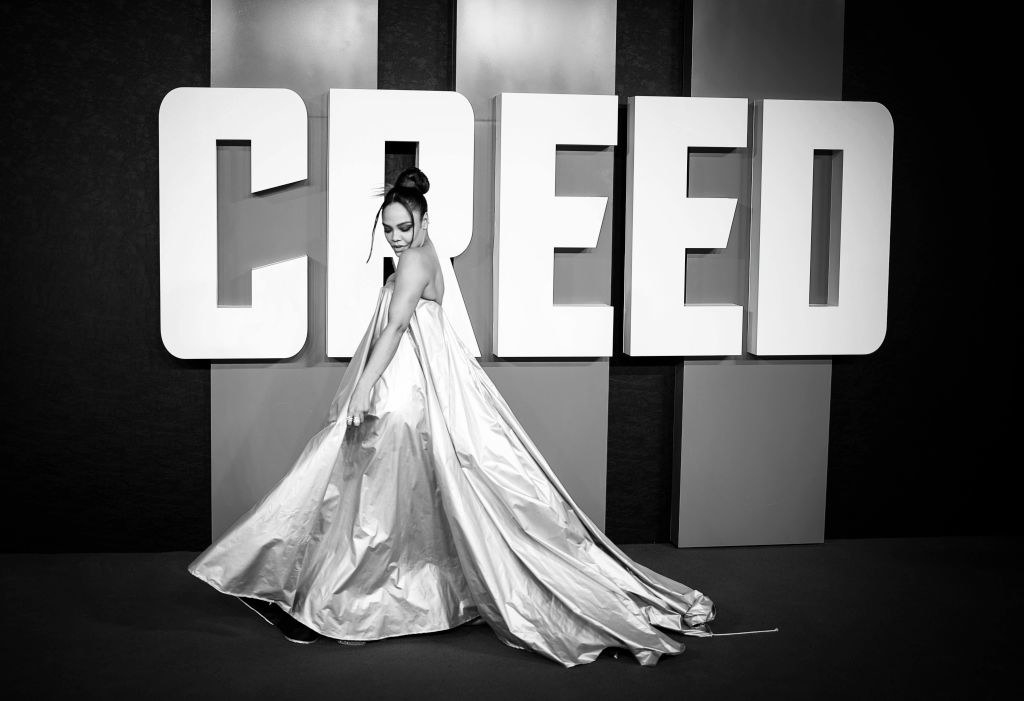 You're in Creed, the MCU – these are really big male-dominated franchises. So how do you feel, being a Black woman in that space? Do you ever feel pressure with either being those films' female representation or with how men are receiving that?
I try not to think too much about men! But I think you know what, it's actually interesting. Because with Dear White People, if I'm honest, that's the first time I feel like I even saw myself. It felt like it was the first role I really felt part of a project, as not just the object of the narrative, I also got to be a subject of the narrative. That's what Justin (Simien) was trying to do. He was trying to explore Black people existing in their spaces as real dimensional human beings, you know?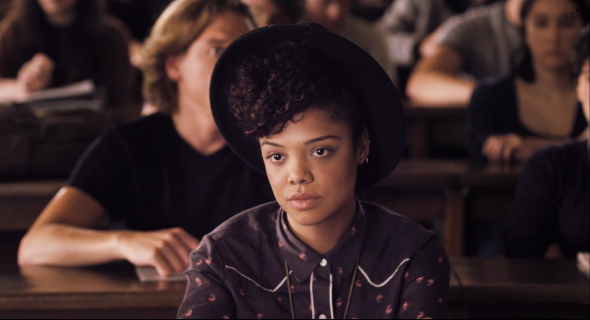 And the truth is, before I made that movie, I was like, "I don't know if I will make it in Hollywood." Yeah, it was some questions of "Am I good enough? Am I attractive enough?" But I was also wondering if Hollywood was going to allow someone like me the chance to do enough that's interesting – allow me to show up in various parts of my humanity. And before, Dear White People, I thought the answer was no, so that movie really changed my mind.
I look across the industry – what Mike White is building, what Issa Rae is building, what Lena Waithe is building – and I'm like, we're changing it in our own way because we exist, and I definitely didn't know that could be a reality, some years ago.
So during that time when you thought you wouldn't make it in Hollywood, what motivated you to keep going after the pushbacks?
Honestly, I think just looking at others, just like when Issa said "I'm just rooting for everyone Black." Like, Daniel Kaluuya accepting an Oscar – I'm constantly re-engaging with moments where I believe in that person, which then makes me believe in myself.
Tessa's clearly been very busy career-wise, but we also caught up with what she's getting up to outside of work, from becoming a plant mum to Rihanna's pending album. You can watch the full interview in the latest episode of Seasoned Sessions on Spotify, or listen wherever you find your favourite podcasts. Creed III will be in cinemas on March 3rd!