The much-awaited second season of Noughts + Crosses was released this week!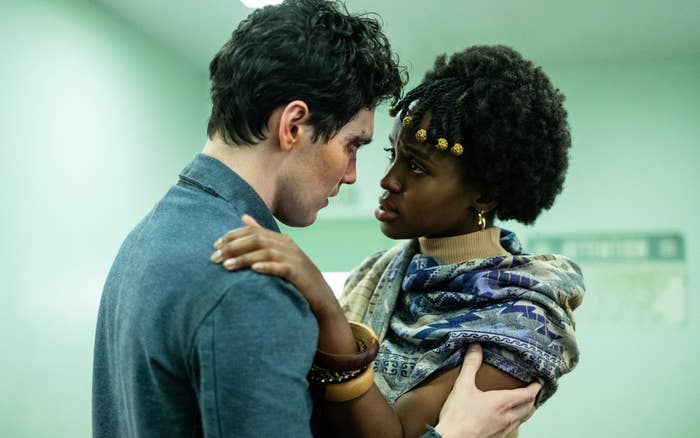 The dystopian drama, which is an adaptation of the iconic Malorie Blackman novel, follows two star-crossed lovers living in a world where the Black "Crosses" rule over the white "Noughts," and the first season left us very much on a cliffhanger.
So we sat down with stars Jack Rowan and Masali Baduza to talk all about the continuation of Callum and Sephy's tumultuous love story.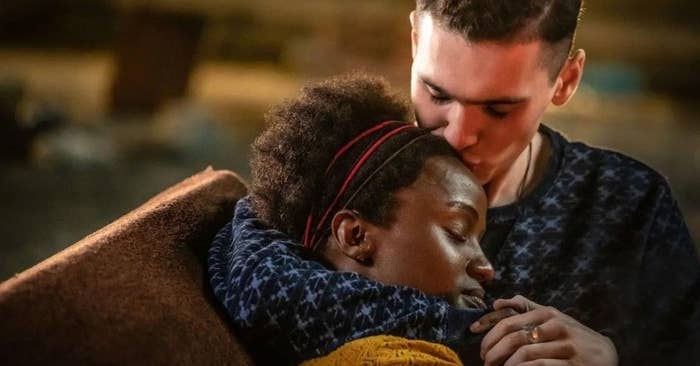 Nought's + Crosses delves into many important real-world topics. How are the drama's themes explored in this season?
Masali: There's still the theme of love, but I think that what's different this season is there are different types of love that are explored – for example, with Sephy and her unborn child. And I think there's also a lot more focus on the media's reaction to Sephy and Callum's love story this season, which is interesting to see on screen. The audience is in the Sephy and Callum's world, following their journey, but you also get to see it from an outside perspective and see how the rest of the world is really reacting to what's going on between the two of them.
Jack: Being mixed was kind of explored in series one, but not really. By Malorie Blackman's words, Cara is considered a "half" and doesn't really know where they stand. In a way, they get hate from both sides, which in turn will be the life that Callum and Sephy's child could potentially have if the world carries on in that way. So Cara is sort of foreshadowing – they're gonna have a child one day who doesn't have hate for either side and because they also have love for either side and, but yet gets hate from both sides. So it's a very tricky, tricky thing, and having that introduction of Cara as a core character was great.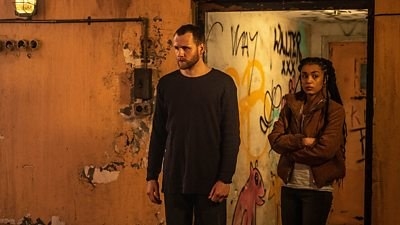 Masali, did you do anything to prepare for returning as a pregnant Sephy?

Masali: I've never been pregnant before, but I have people in my life that have been. I basically interviewed people about the first few months of pregnancy and what it was like for them. A lot of them told me that the moment that they realised they were pregnant their whole perspective on life changed and they were very protective over this life growing inside of them. And I think for Sephy, she is definitely very protective of her child. But she's also still a teenager, and so is dealing with all of those hormones while being pregnant as well. That really forced her to mature at a much faster rate than I think she would have otherwise, which was really fun to play.
Callum and Sephy's circumstances have completely changed – not only are Sephy and Callum expecting a baby, but they're also on the run. How does that affect the dynamic of their relationship?
Jack: If the world was harsh before it seems it's come back 100 times worse – it seems like it's impossible for these two to ever catch a break. And Sephy, being pregnant, could have done without being on the run and all the extra stuff – it probably affected that journey there. I suppose they're just trying to get through each day, so the story feels grounded between the two. It feels like it's never their fault.
And what about their other relationships? We saw a lot of disagreement between both Sephy and Minerva and Callum and Jude, so how are things with the siblings this season?

Masali: Sephy is on the run so she doesn't really have contact with her sister. And that's difficult for them because they've grown up together even though they have differing opinions on the world and beliefs in the way in which people should be treated, it's a lot for them to be separated. If I were pregnant myself, I would want my sister involved in everything and anything – it feels very difficult for Sephy to be isolated from her sister during this time.

Jack: Callum and Jude's relationship is one proper tangled web, it's just a routine of tug of war between these two constantly. At the core of it, you hope they love each other, which I really believe they do. I absolutely loved working with Josh Dylan (who plays Jude), and seeing Jude's progression over the four episodes was great. One line really stuck out to me, he said: "I was always so fucking angry," and I just love how he really does evoke a lot of sympathy, yet with the stuff he's doing, he's almost like an incomplete being.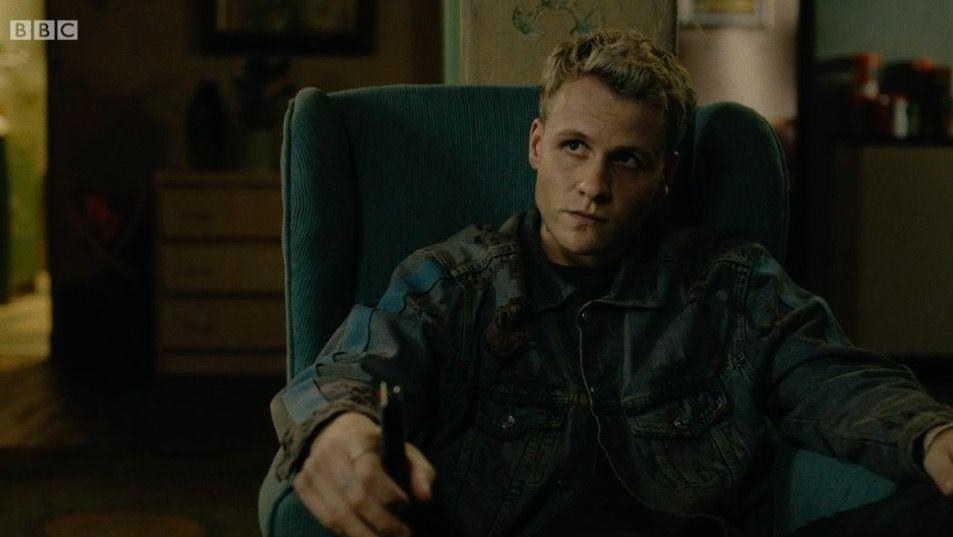 Sephy and Callum are central to the story, but there are so many people around them with their own struggles and journies. Aside from your own characters, who has your favourite storyline?

Jack: Mine was Jude – Josh Dylan is just absolutely fantastic. I really love the character of Jude. I love that we're forced to watch someone who is so unapologetically imperfect. And with the way he plays the role, you do sort of feel for him in some way. And that in itself opens up the question of, "wow, what is it about this person that I feel for him?"
Masali: Yeah, I think for me, Jasmine's character development was quite special to witness when I was acting opposite Bonnie Mbuli, but also to see on screen. Jasmine has come a long way since season one and it was very inspiring to see this amazing, beautifully strong Back woman beat all the odds that were against her and truly stand up to Kamal and really take agency over not only her life but her daughters,' too. That was beautiful to see.
And finally, what do you want people to take away from Noughts + Crosses?

Masali: I hope the conversations about fighting for what you believe in continue to happen. For example, in the world right now that we live in, there are legislation and laws that have been passed that feel like we're regressing as a society in terms of equality in race and people's sexual orientation. And I feel like if anything, people should continue fighting for what they believe in and fighting for people who don't necessarily have a voice and to speak up for what is wrong.
Jack: Masali's said it all, really. But from a much smaller standpoint, I'm just glad for all those people that really enjoyed our show the first time around, and all those people that still randomly message every now and then. I'm glad they get their continuation and climax of this story, which could have so easily not happened for various reasons. So hopefully, it gives those same people some happiness.
Some answers have been edited for length + clarity.
All episodes of Noughts + Crosses series 2 are available now on BBC iPlayer, and episodes air weekly on BBC One on Tuesdays at 10:40pm. You can also catch up on series 2 on BBC Three every Wednesday at 9pm!