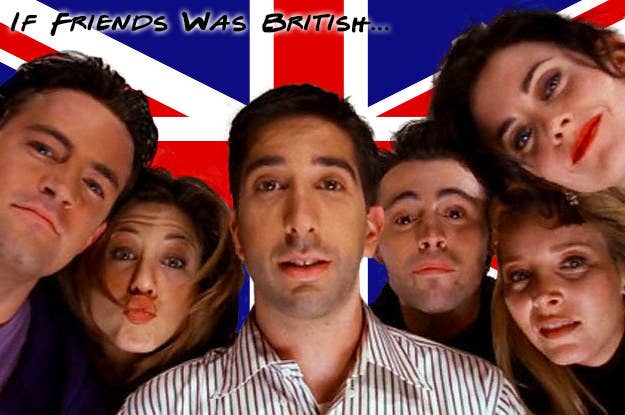 1. They'd all inexplicably live in fancy flats in Notting Hill.
2. Instead of hanging out at a coffee shop, they'd spend most of their days at the local Wetherspoons.
3. Rachel would start her fashion career working in Debenhams.
4. And Joey would get his big break as a regular in Eastenders…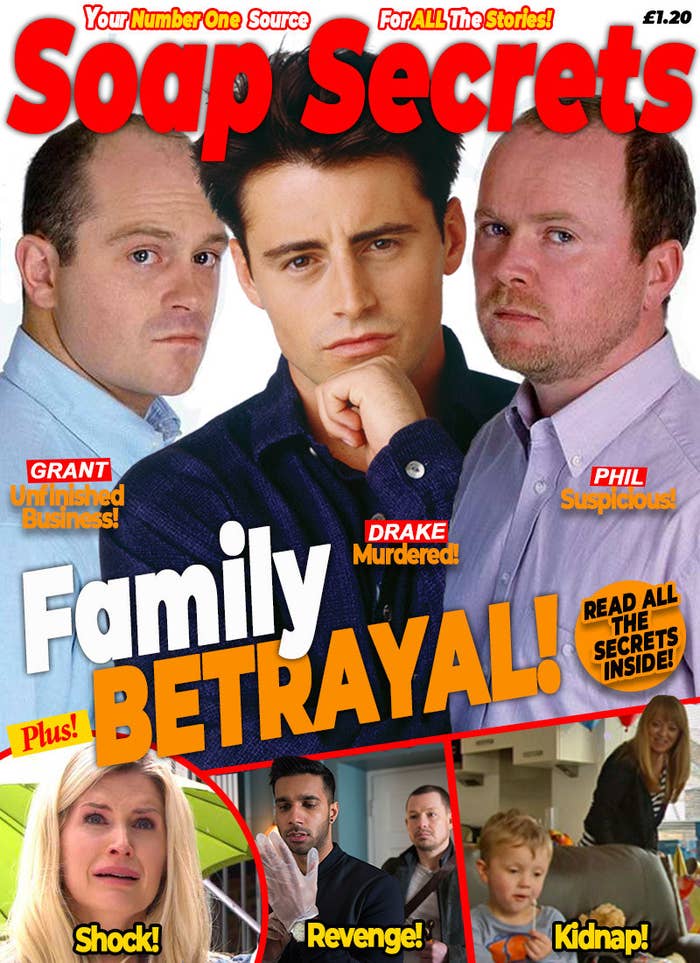 5. …But he'd get killed off after saying he wrote most of his own lines in an interview with a weekly soap magazine.
6. Instead of getting pizza all the time, they'd order Nandos from Deliveroo.
7. Everyone would tease Ross for ordering plain chicken.
8. And there'd be a whole episode about Joey trying to eat a whole chicken, peri chips, and garlic bread in one sitting.
9. Phoebe would have a prime busking spot in Leicester Square.
10. And she'd appear on This Morning to talk about carrying her brother's triplets.
11. Chandler would work in Canary Wharf, but no one would know what his actual job is.
12. Monica would host a weekly Great British Bake-Off themed cooking contest, and things would get very competitive.
13. Instead of Brad Pitt, Reese Witherspoon, and Danny Devito, guest stars like Danny Dyer, Dawn French, and James Corden would make cameos.
14. Phoebe would learn how to ride a bike on a Santander Cycle in Hyde Park.
15. And Chandler would have a major falling out with Joey after discovering that he puts the milk in the tea first.
16. Instead of shopping at Pottery Barn, they'd all be totally obsessed with Furniture Village.
17. Ross would fall asleep on the tube, and end up falling in love with a girl who lives in Zone 9.
18. In the flashback episode, Rachel and Monica would visit Ross at uni, and go on a Carnage Bar Crawl.
19. Instead of fake moving to Yemen, Chandler would pretend to move to the Isle of Man.
20. Joey would appear on a celebrity special of The Chase…
21. …But become a national disgrace after taking the lower offer.
22. They wouldn't go to Las Vegas, but they'd have a really messy bank holiday weekend in Prague.
23. In the last episode, Ross would go to meet Rachel at Heathrow…
24. ...But she would actually be at Gatwick.