8 Great Things About American Supermarkets And 7 Things That I, A Brit, Find Very Odd
Why are there ~17~ different types of breakfast syrup?!

1.
There are HUGE displays, which makes the whole shopping process so much more exciting.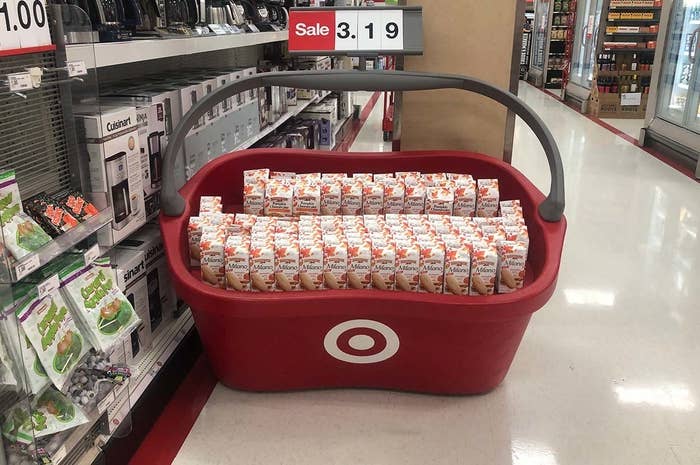 2.
Tea comes in giant plastic jugs, and it's in the fridge.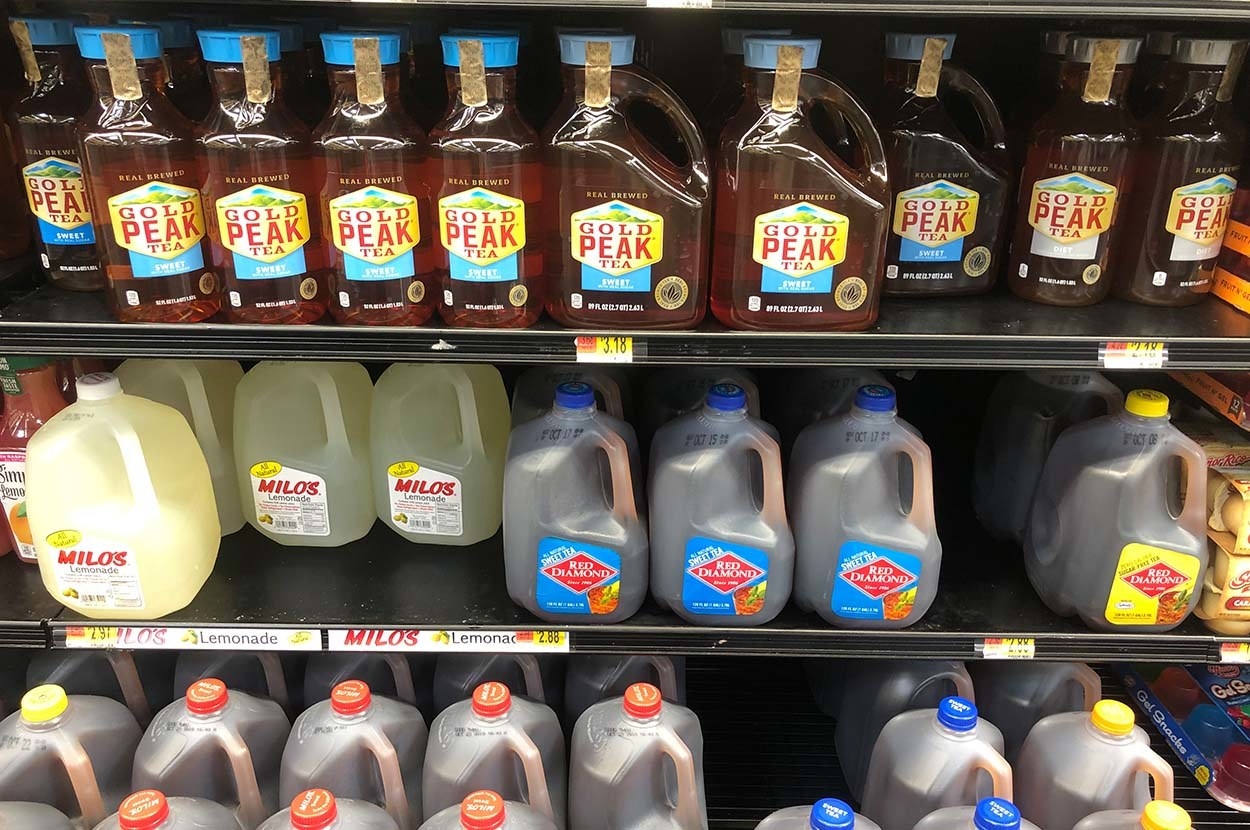 3.
The cereal flavours are light-years ahead of the UK's.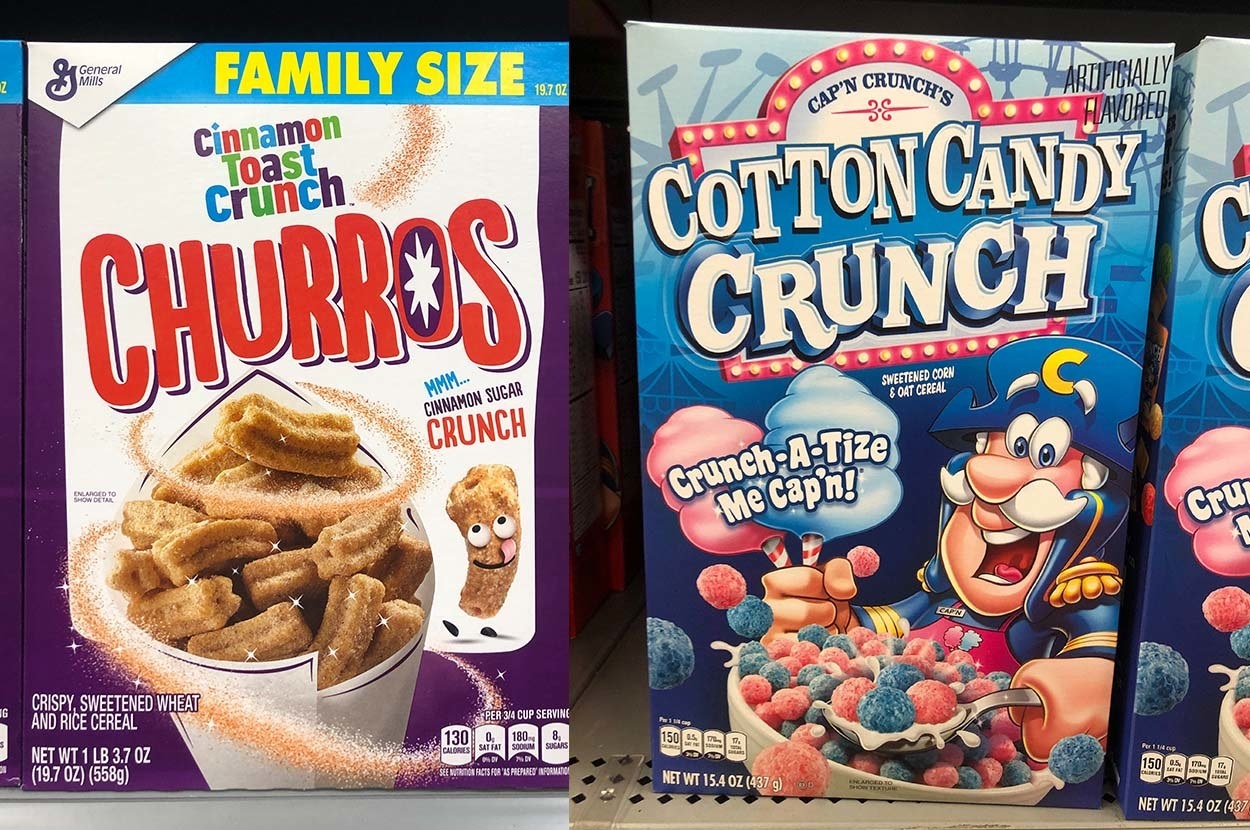 There are even seasonal cereals and ones that are sponsored by celebs!!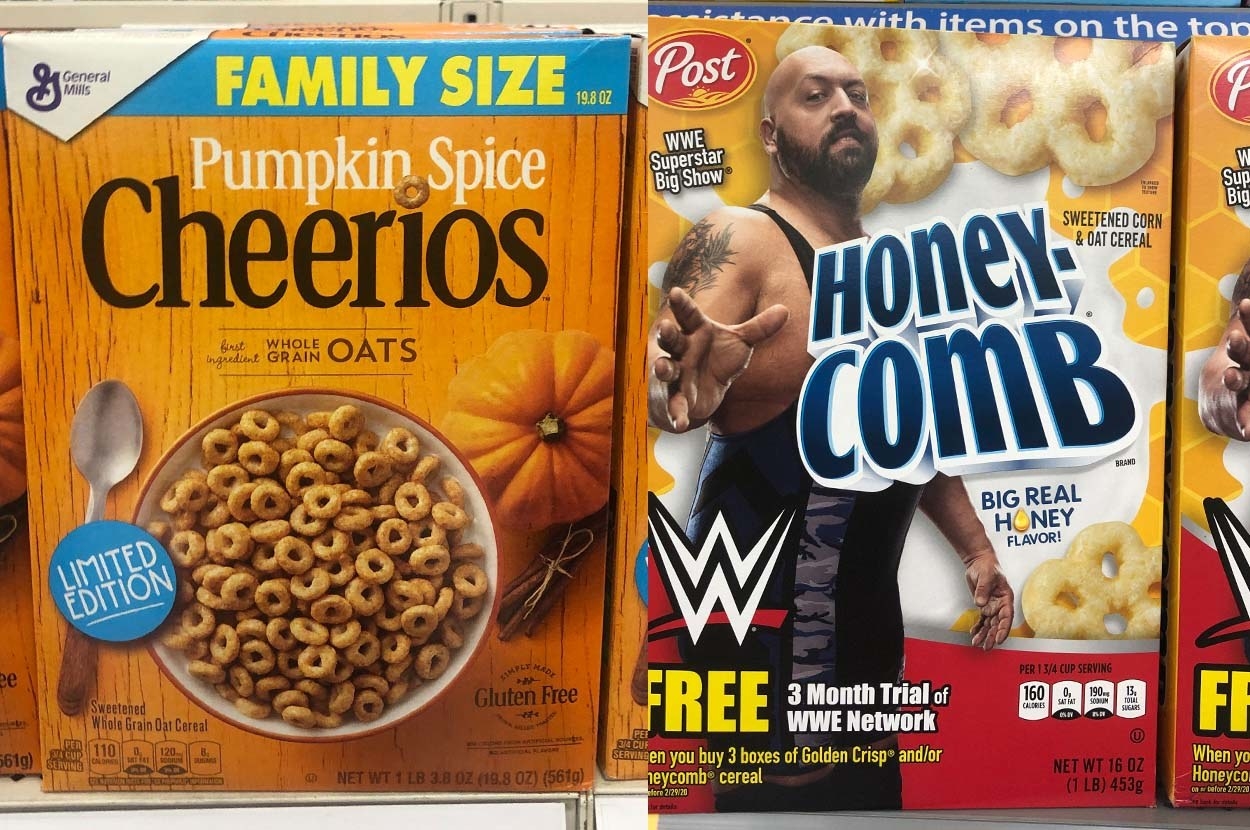 4.
Dog food looks confusingly like human food.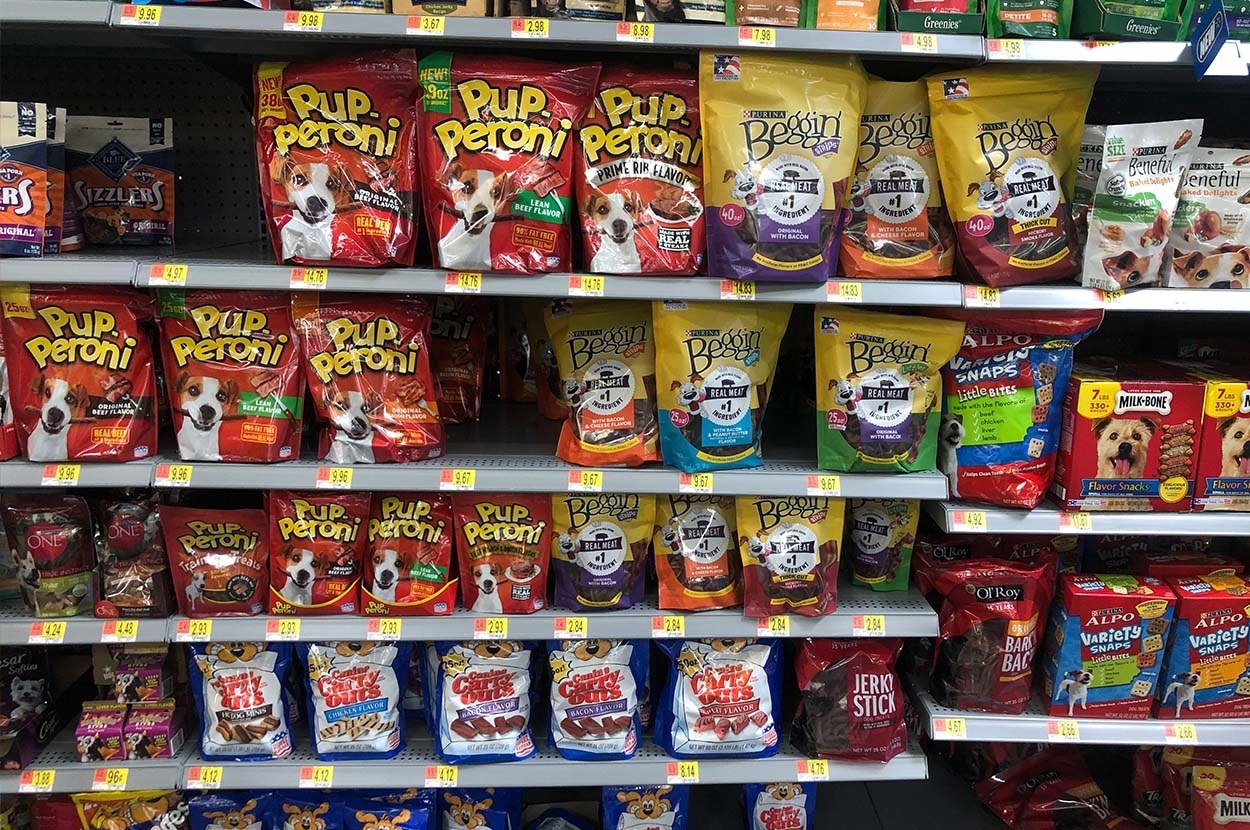 5.
The bags for fresh food come with little twisty ties so your fruit and veg don't fall out.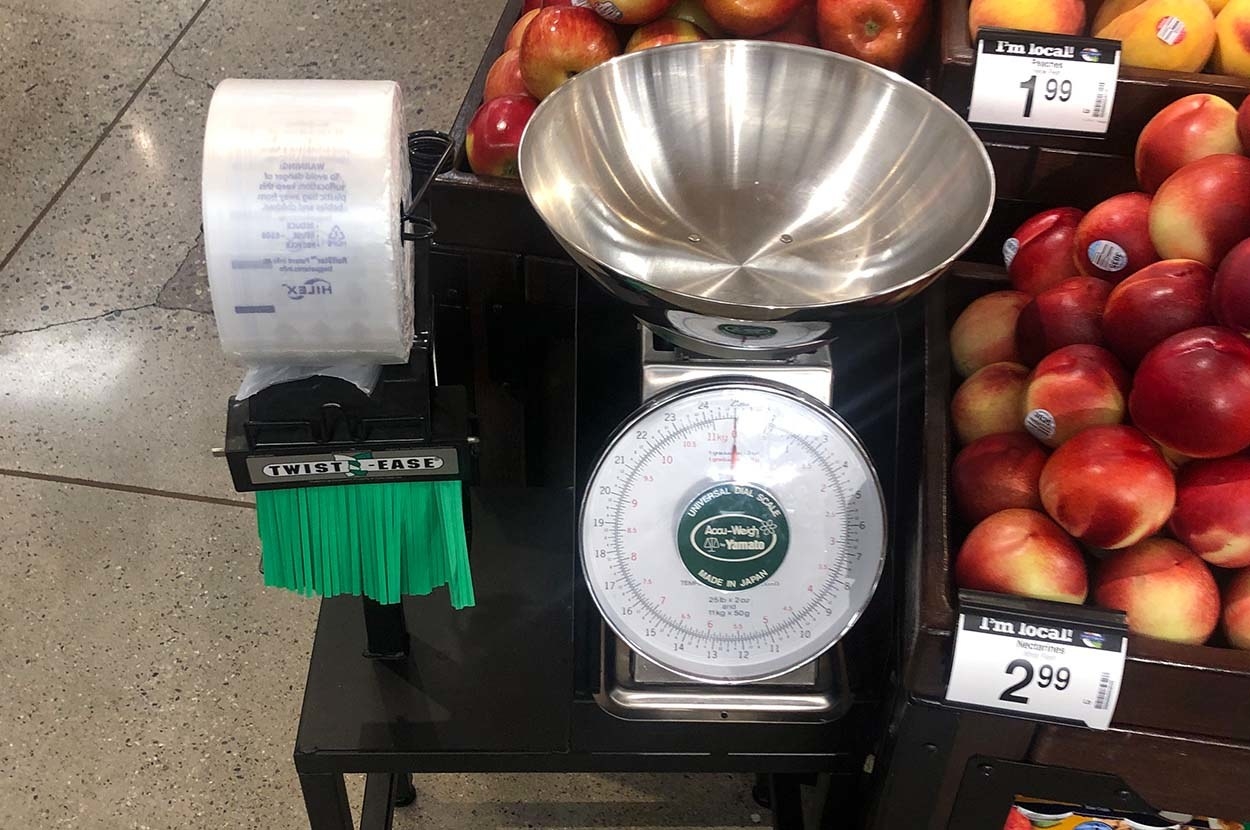 6.
The ready meals appear to be completely devoid of any kind of vegetable.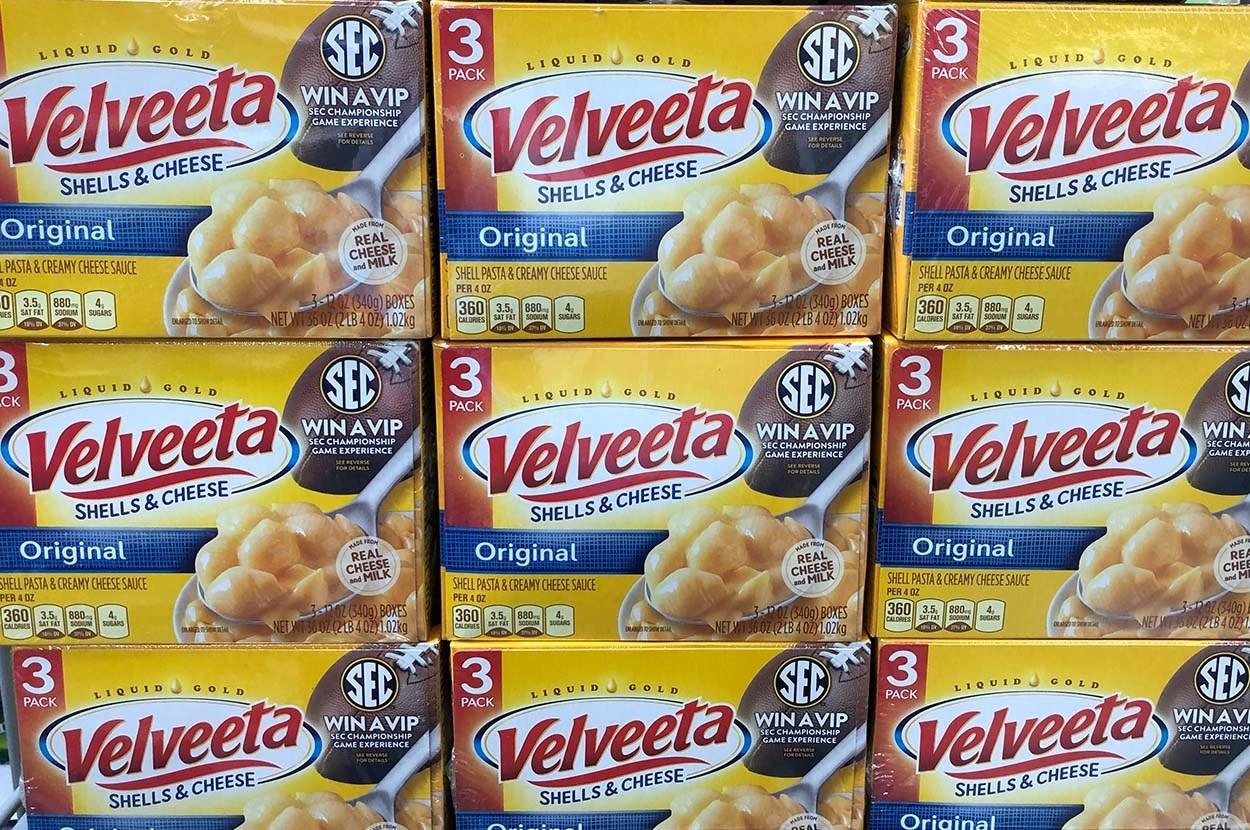 7.
The premade breakfast options are unreal.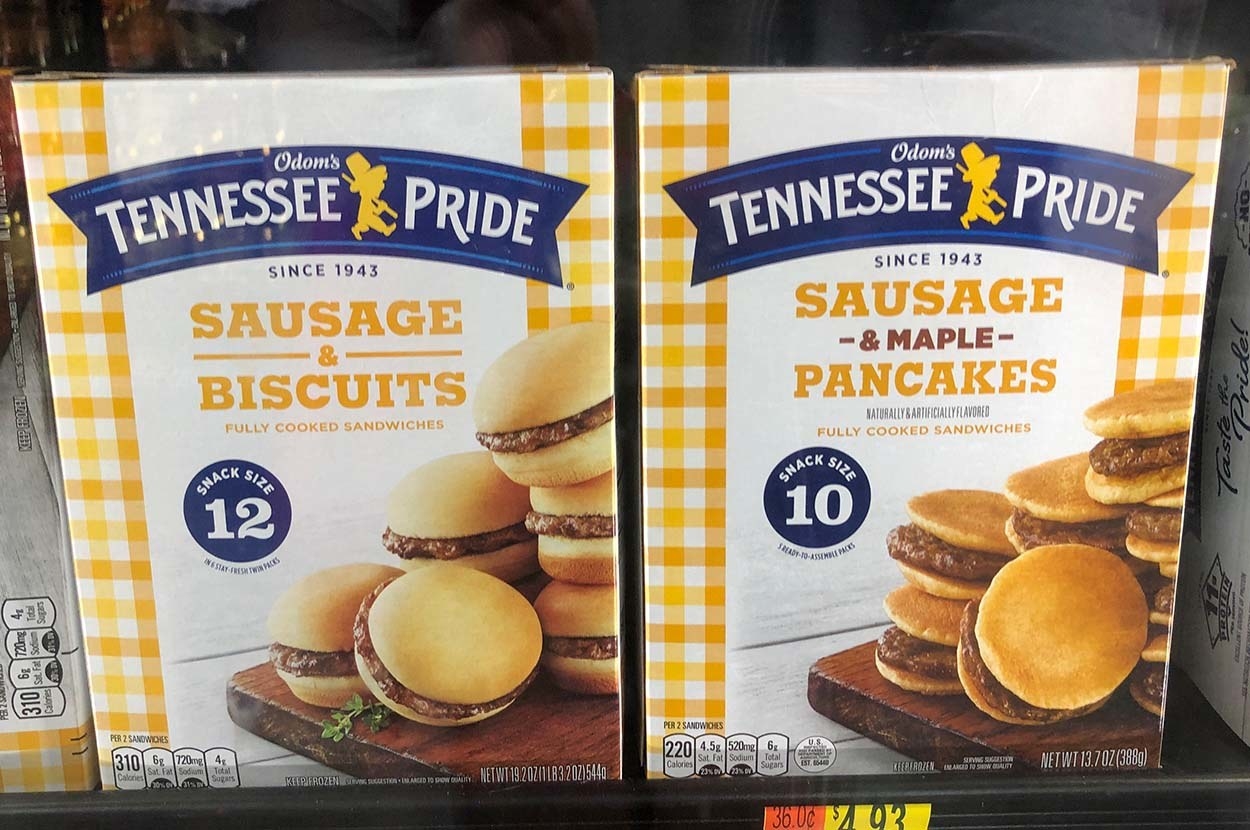 8.
But the English-inspired meals aren't the slightest bit authentic.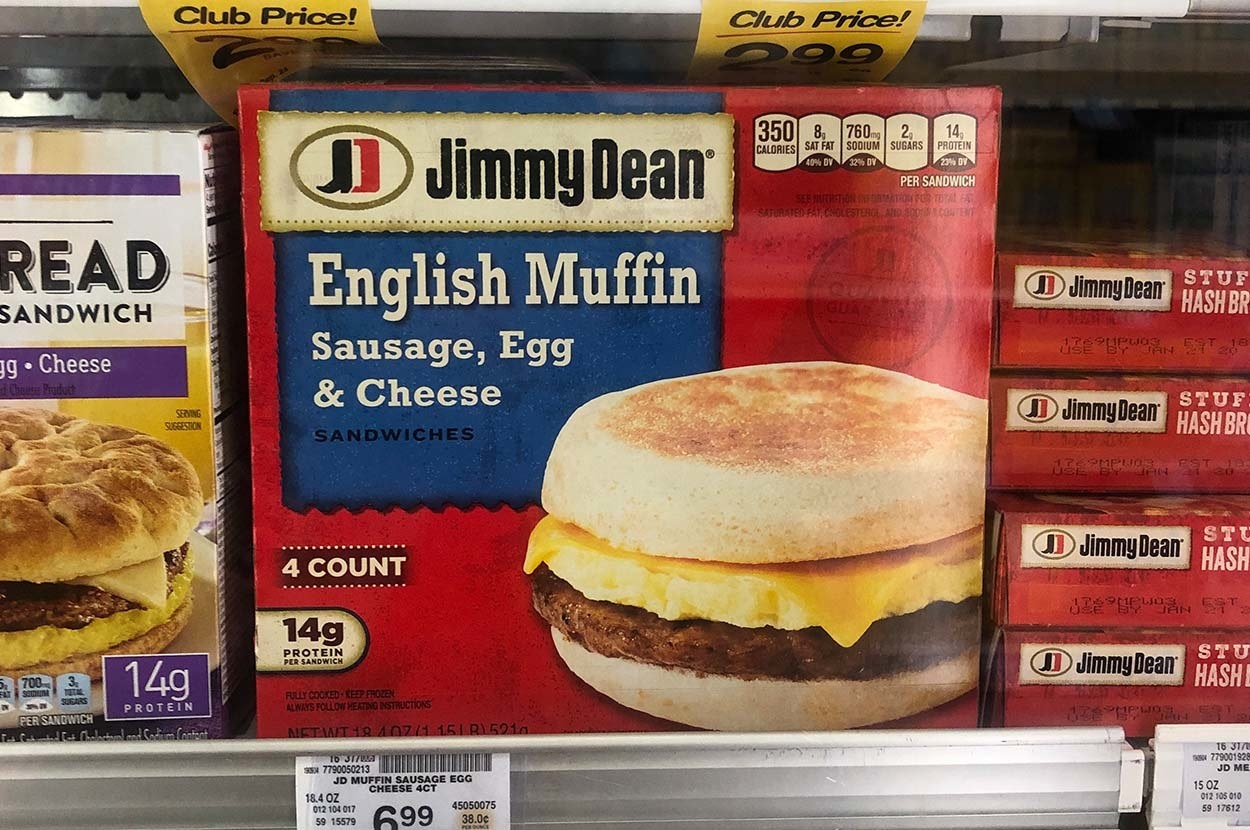 9.
There are various products "with wrinkle guard", which to me suggests you don't have to bother with ironing.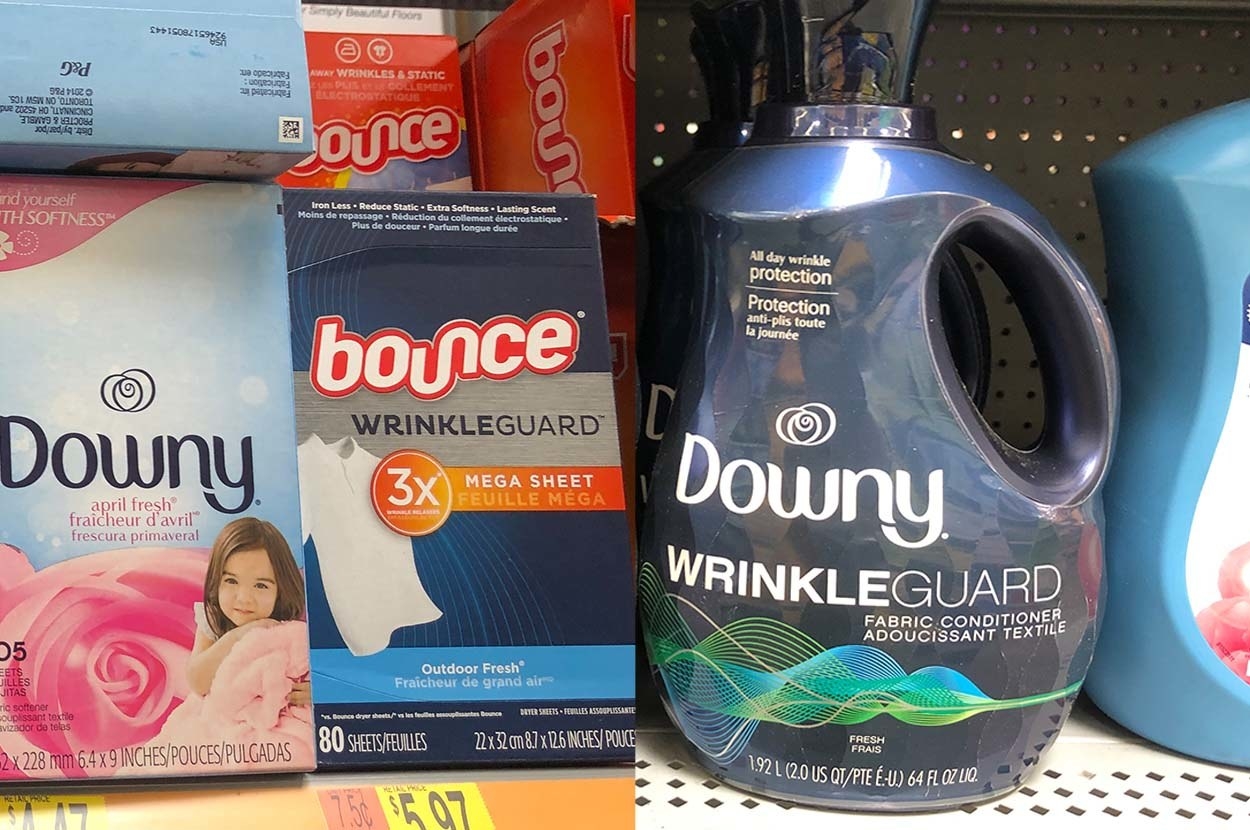 10.
You guys don't drink as much as we do, but your alcohol bottles are HUGE.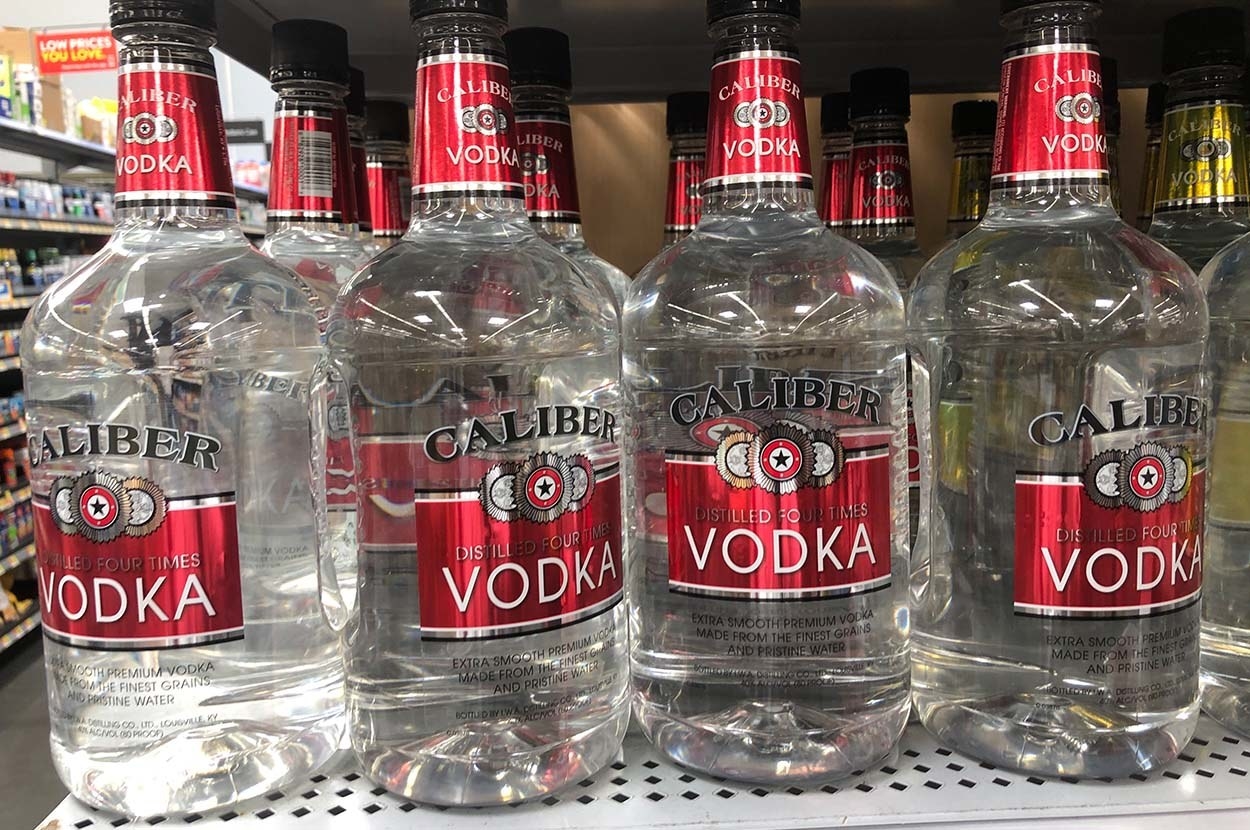 11.
The bakery cakes look Bake Off–level delicious.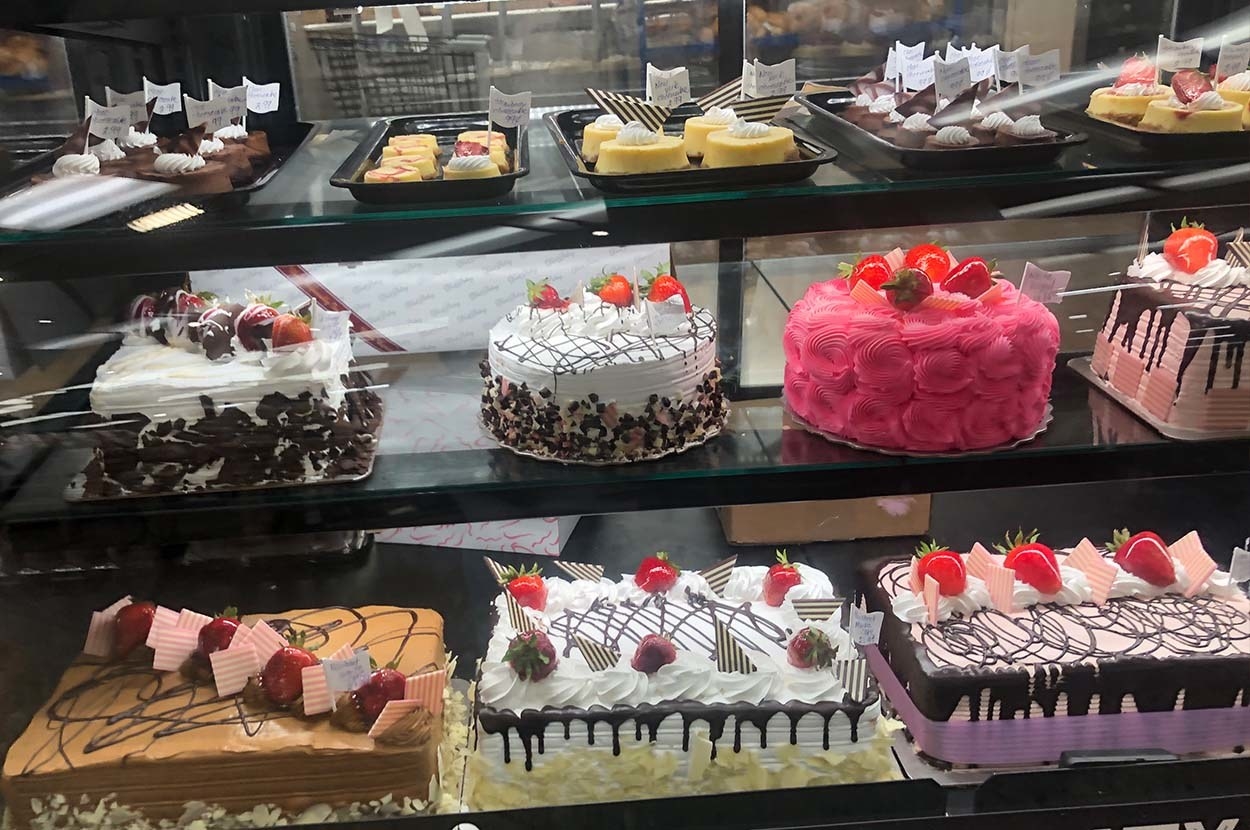 They're so professional, they even sell individual slices of each type so you can try them all!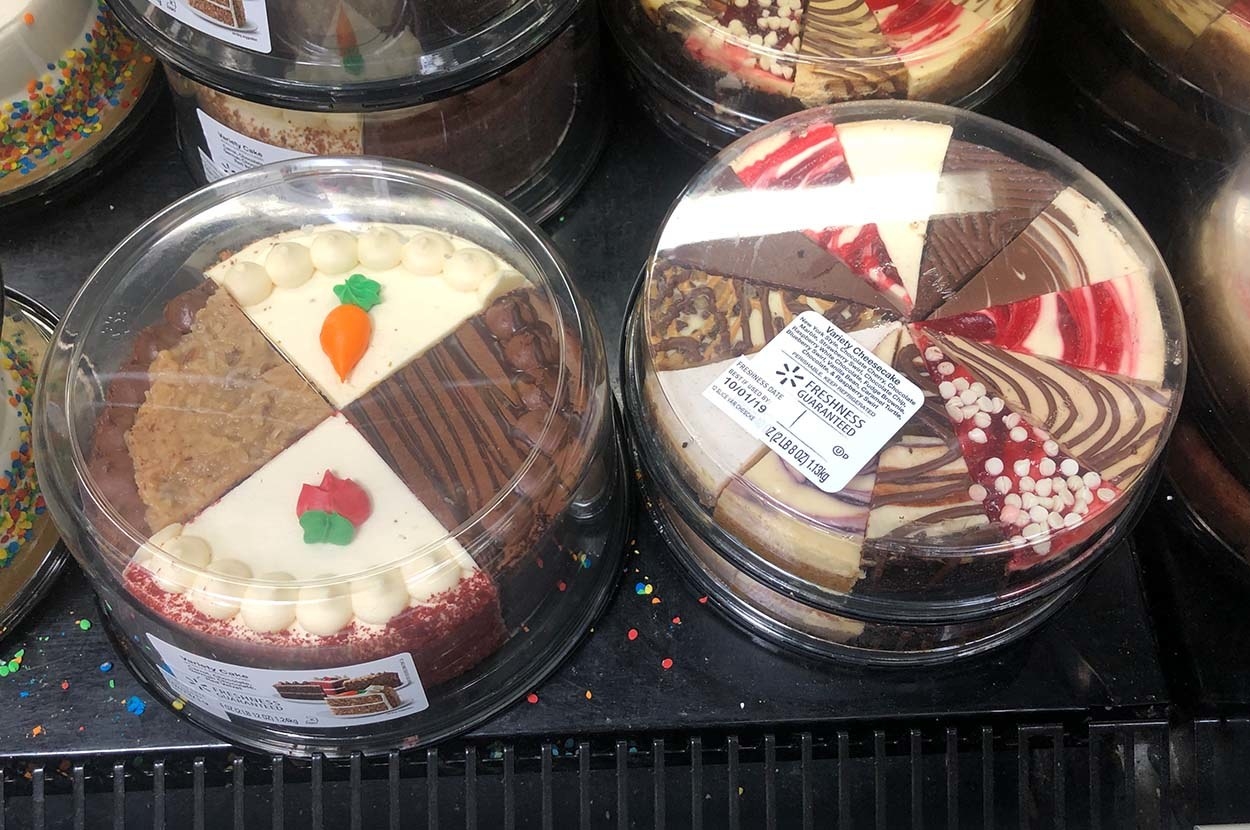 12.
There's someone to help bag up your shopping at the end of the till.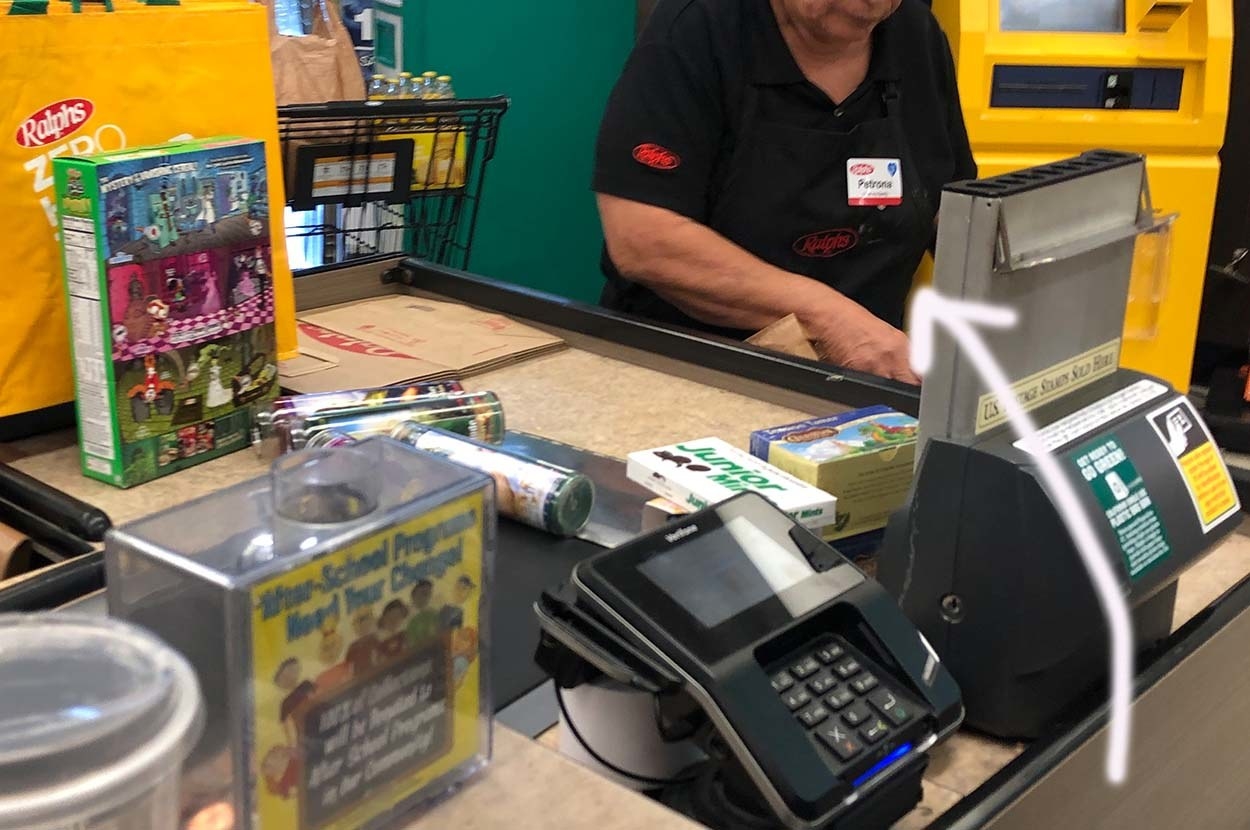 13.
The meats are labelled in a pretty unappetising and slightly unsettling way.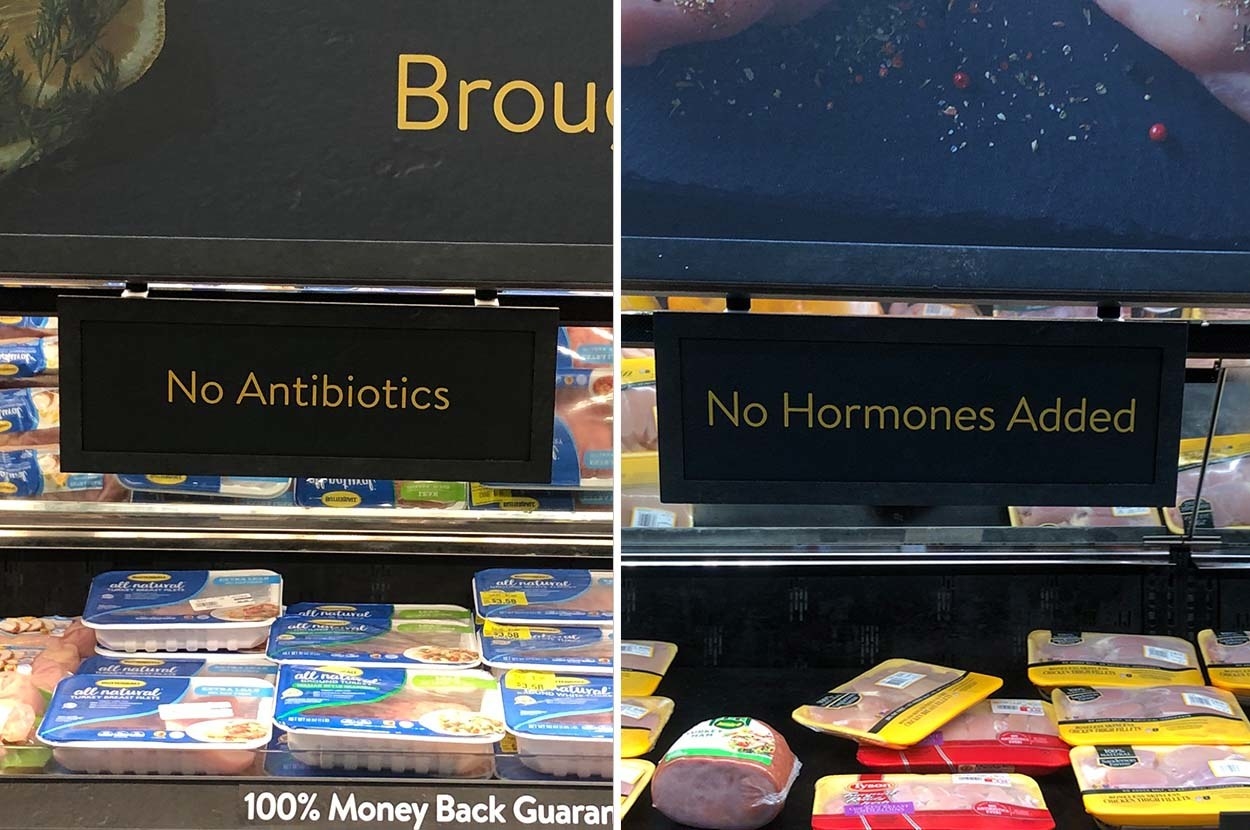 14.
There are just about as many hot sauces as your heart could ever desire.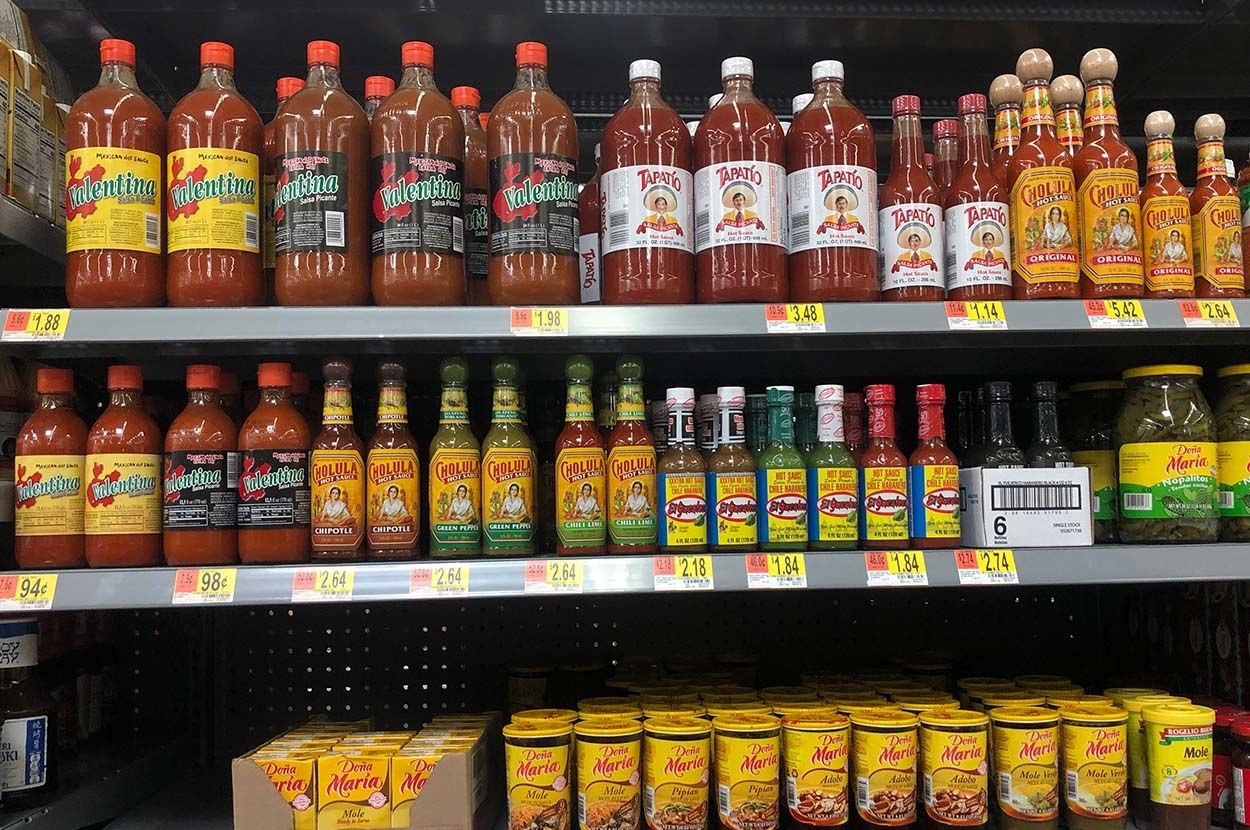 15.
But the overall variety of everything is slightly overwhelming.