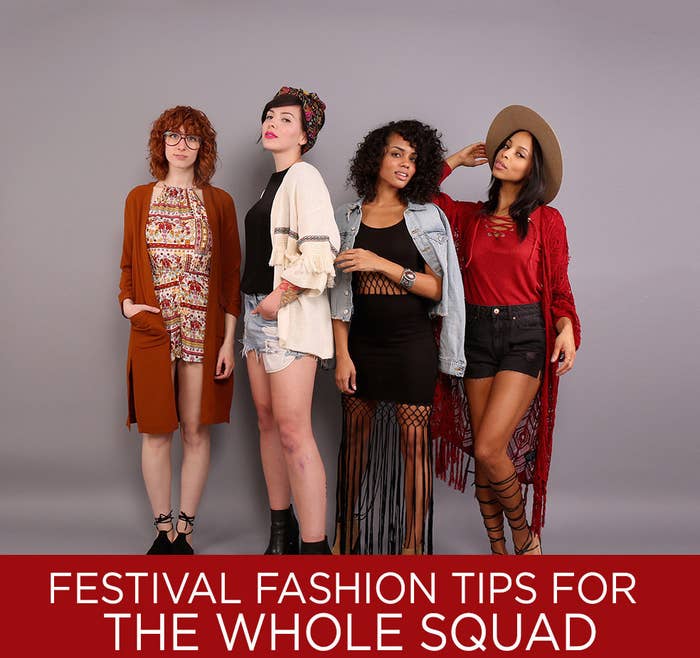 Janelle: When in doubt, wear fringe! It's always in style during festival season!
Keiko: Dress in easy layers because it may be hot during the day, but it gets really chilly at night. It's a good time to have fun and go a little over the top, so take risks, and don't take anything too seriously!
Erica: My number-one rule is a good pair of boots to stomp around in; a beat-up denim jacket for a nighttime layer; and less makeup, more sunscreen!
Claire: Wear what works for your body! If I'm going to be at a festival all day, I need something reliable, something that I can dance in.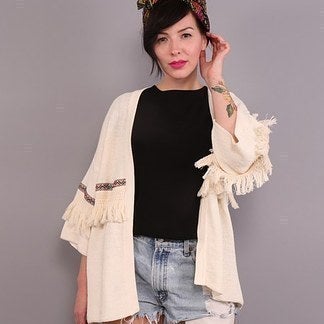 Photographs by Lennon / Stone © BuzzFeed