Whittaker's Have A Peanut Butter And Jelly Chocolate Block And I'm Straight Up Salivating
Is this heaven? Have we finally made it?
Anyone who knows chocolate knows that Whittaker's is the elite of the whole bunch.
Well, pull up a chair and get your dessert stomach ready, because they've just announced a brand new, limited-edition peanut butter and jelly block.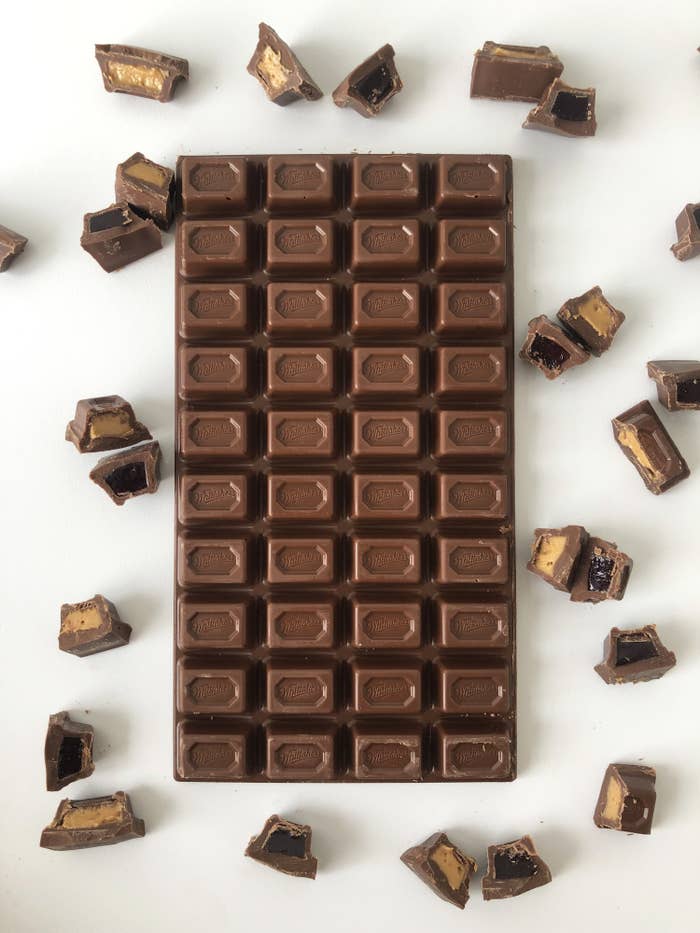 The bar features deliciously smooth and salty peanut butter-filled chocolate morsels at one end — and Whittaker's classic and delicious boysenberry jelly-filled chocolate on the other.
You can either eat them separately — if that's what you prefer, or you can stack the two together to create a heavenly chocolate treat that'll make all other choccies in your life weep with sadness and inferiority.
These limited-edition babies will be available for $6 from your local Coles, Woolies and Big W by October 11, so set your alarms and get to stacking.