I know that with everything going on in the world lately, it's been difficult to muster up the energy to cook at home (rather than order takeout every night).
Even when I end up going to the shops and grabbing a bunch of groceries, I can rarely make a decision about what to use said ingredients for — which leaves me with a bunch of wasted food and one very flexible carrot.
If your automatic reaction to the above was "that's ME", then you need to check out EveryPlate — a meal delivery service dedicated to getting tasty meals on your plate, without breaking your budget, or contributing to food waste. And FYI: You can grab 40% off right now with our code "BUZZ".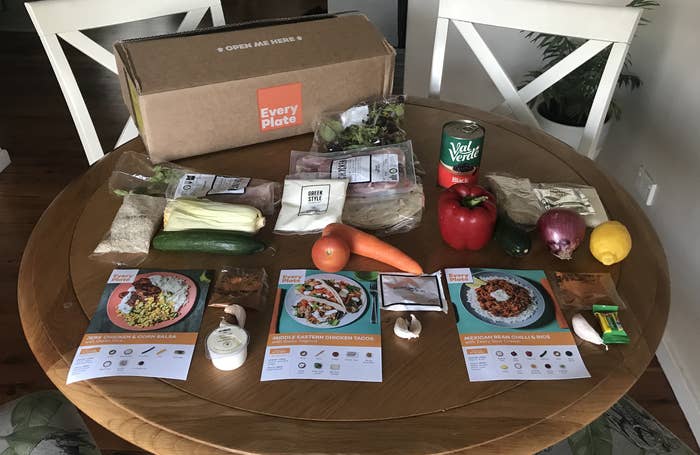 I personally decided to try EveryPlate because I've always been curious about meal delivery services and I also hate the amount of food I waste because I live alone.
Here's how it works: You pick a plan — I picked the three meals for two people option, which gave me six sizeable meals to have for lunch and dinner — then you sign up with your details and finally, you pick your meals for the week.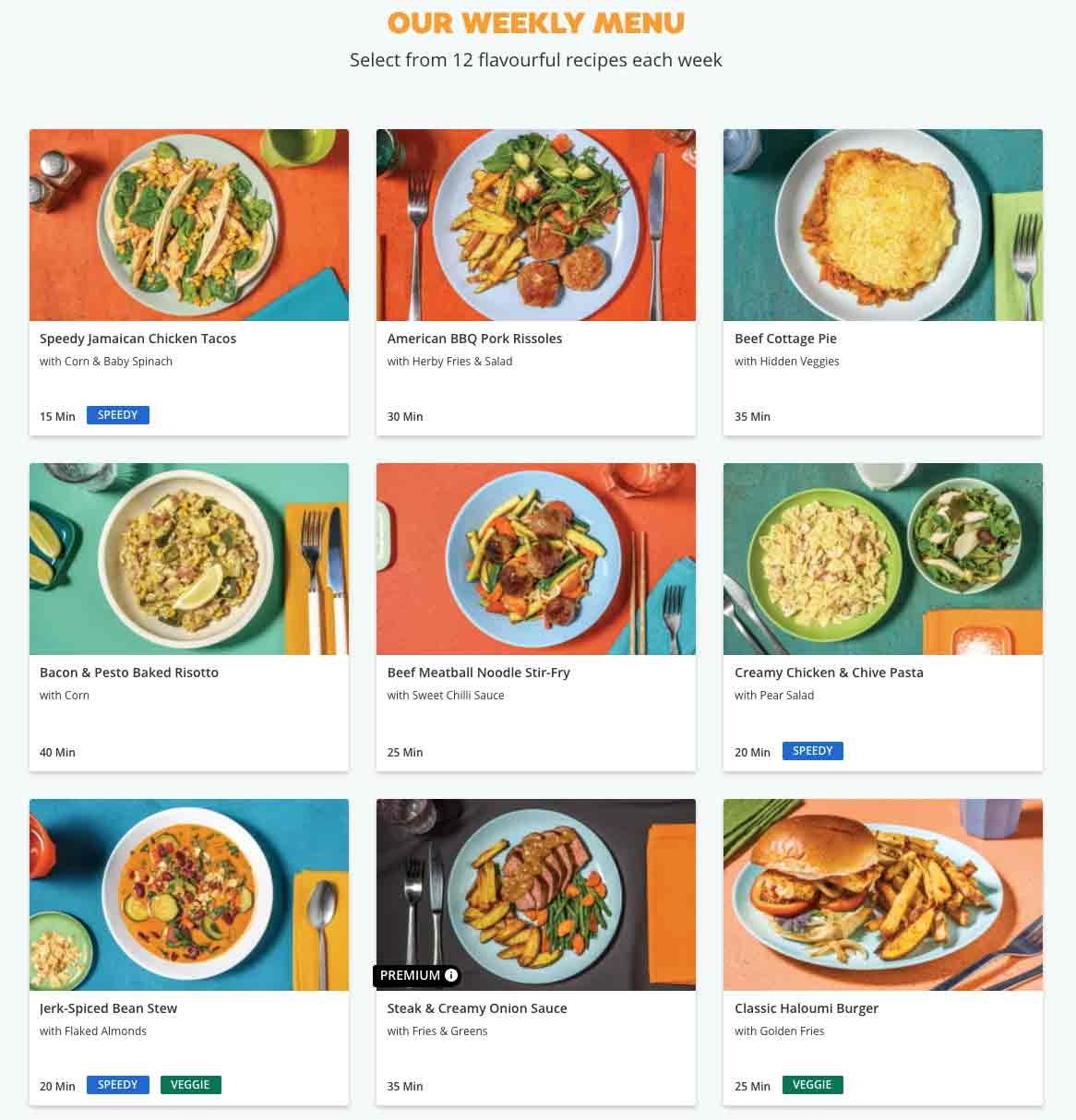 I chose the jerk chicken and corn salsa, the Middle Eastern chicken tacos and the Mexican bean chilli and rice for a vegetarian option.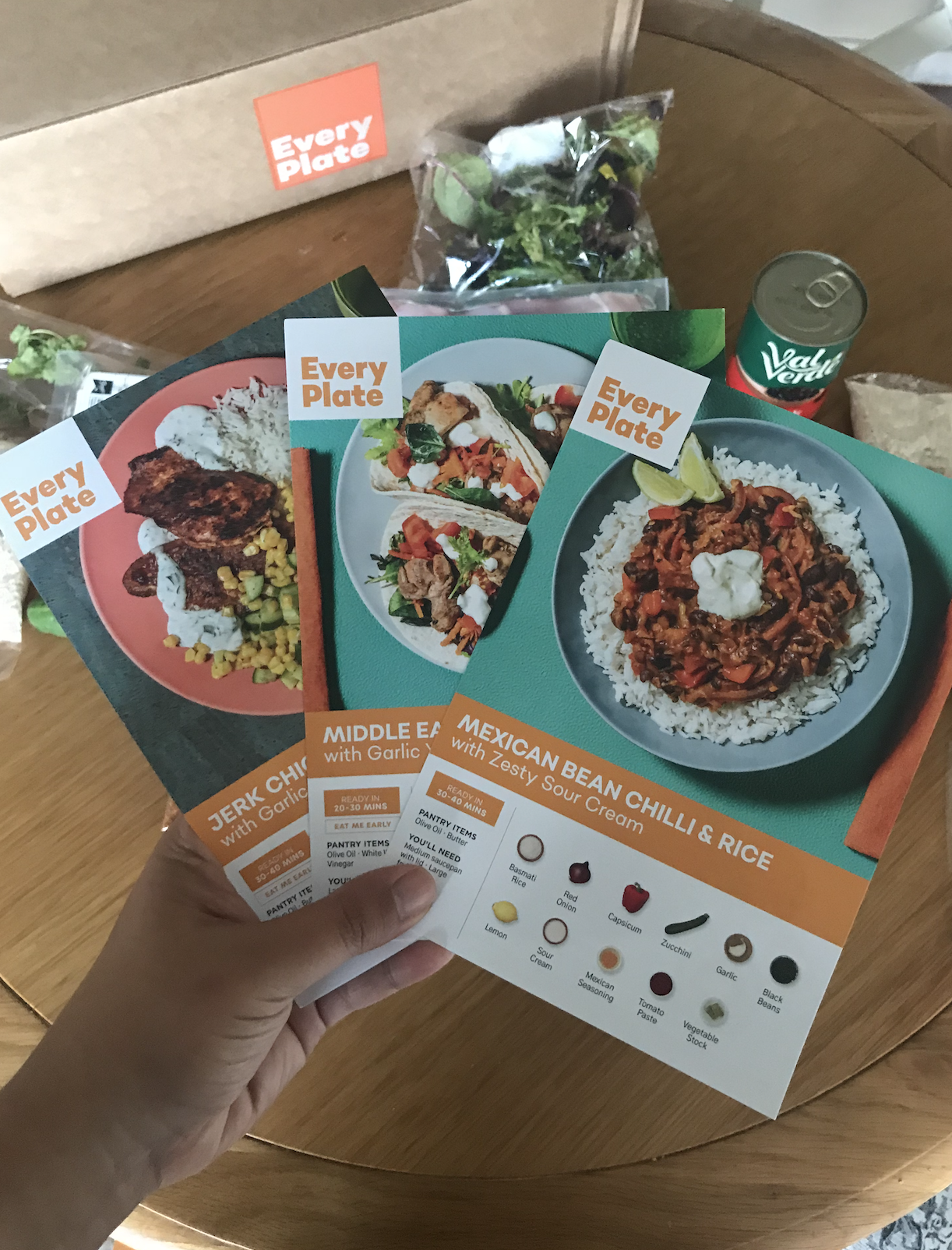 When you get your box, you'll have everything you need to create those tasty meals, perfectly proportioned to the serves you selected. All you need to bring to the party are pantry staples like salt and pepper, oil, butter and vinegar.
And the instructions? Super easy to follow! Even for someone like me, who usually hates using recipes when cooking.
My absolute favourite of the bunch was the Middle Eastern tacos.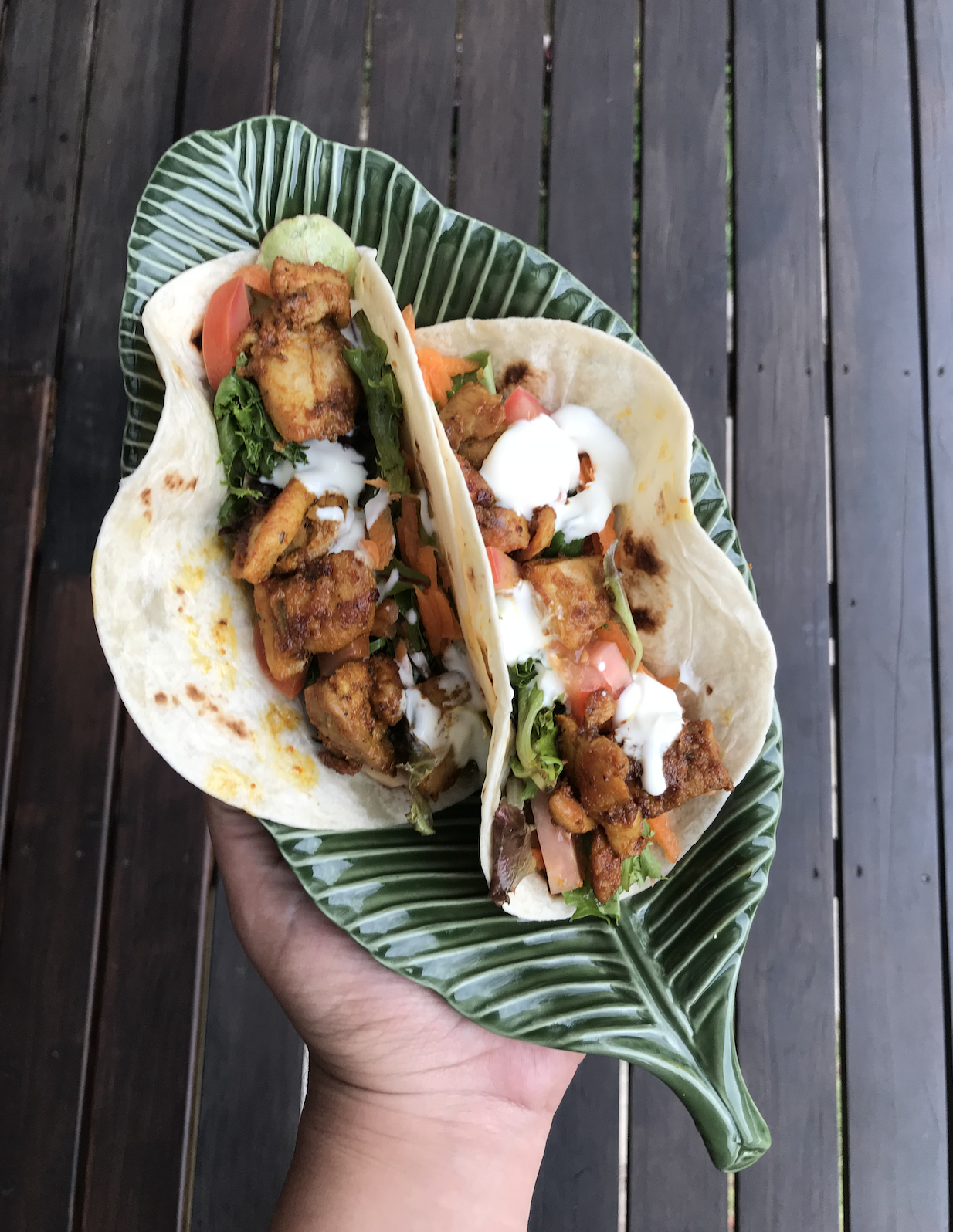 And the Mexican bean chilli surpassed my expectations of how hearty a non-meat meal could be. Plus, I was so obsessed with how colourful my pot looked when I was adding all the veggies.
Oh, and the portions were HUGE, in my opinion, so you'll absolutely be satisfied after munching down on these tasty meals.
And the best part? They've given us a code so that you guys can enjoy EveryPlate with 40% off your first box — just enter the code "BUZZ" when you pick your plan and you can start testing it out to see if it's right for you.
Me, deleting all the food ordering apps off my phone because I no longer need them: