Dua Lipa Is Performing At The Arias This Year And I Can't Deal
Even "Electricity" can't compare to what I feel about this news.
Guys, this is not a drill. The Arias have just announced that the one and only Dua Lipa is going to be performing at this year's awards ceremony.
And as Dua Lipa's biggest Aussie fan (self-proclaimed, don't @ me), I personally have not stopped screaming since I heard the news.
Dua also announced the news on her Instagram story this morning.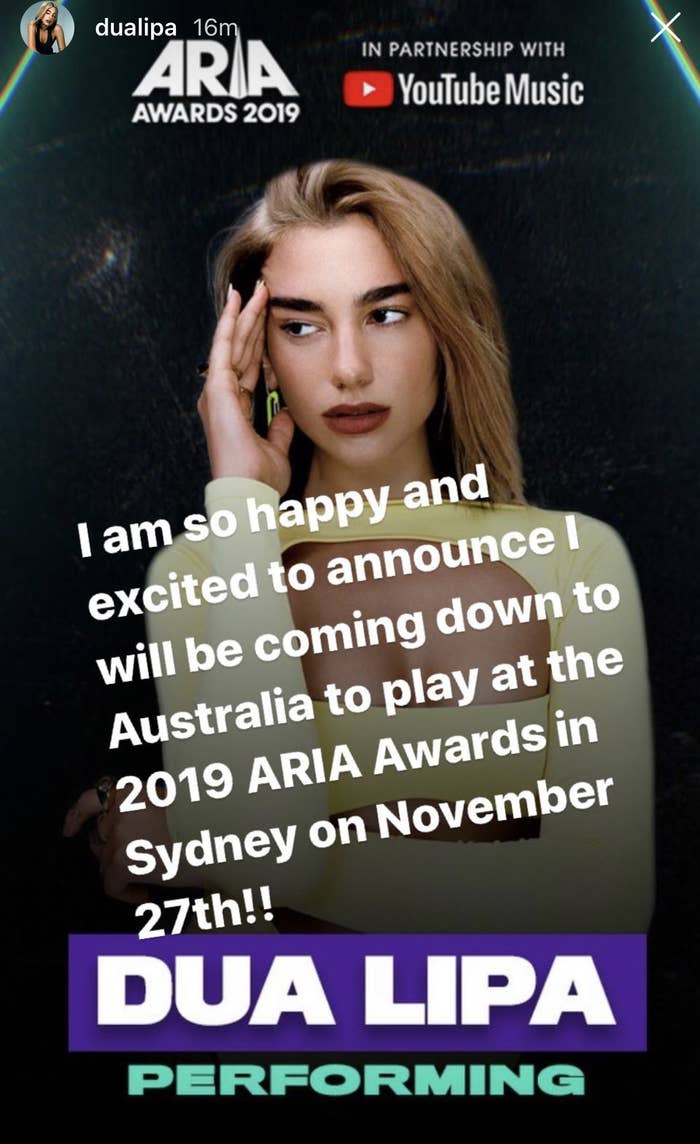 She's most likely going to be performing her new song, "Don't Start Now", that's dropping TOMORROW.
I still haven't emotionally processed that she will be present among us mere mortals.
If you're not going to be staking out the red carpet, I suggest you tune in because if there's one thing Dua does well, it's PERFORM.
You can catch her IRL at The Star Event Centre in Sydney on 27 November. Or if you don't want to move from the couch, you can watch the Arias on Nine or stream it on YouTube.