How I Accidentally Became A Stock Photo Model
I don't know how this happened, but I like it.
On Wednesday, February 16th, I was sitting at home, binge-watching Ina Garten on Youtube when I got a text from my sister Jennifer. Here is the text that changed my life forever: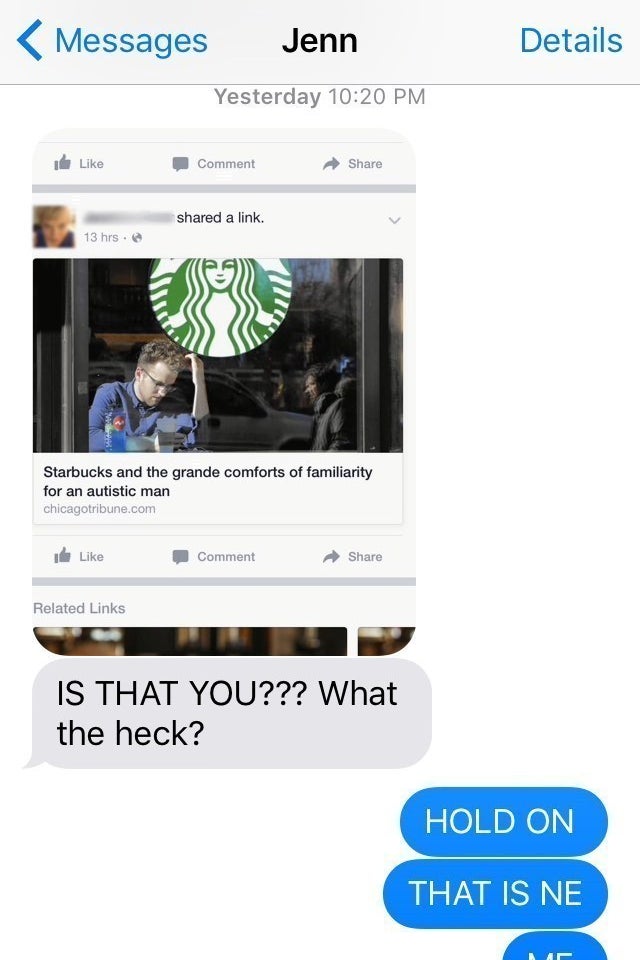 To clarify what is going on here, my sister has just sent me a screenshot of her Facebook feed. One of her friends has posted a link to an article from The Chicago Tribune. Here is the screenshot: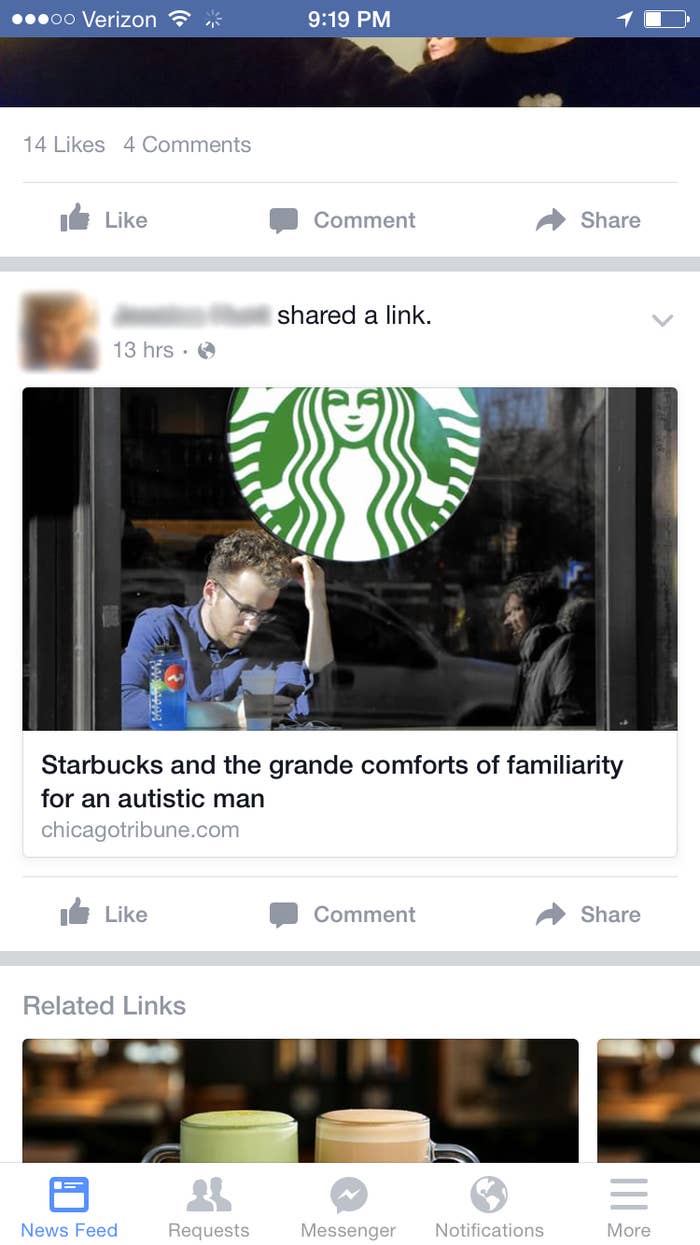 Okay you all, that thumbnail image for the article is A PICTURE OF ME AT STARBUCKS.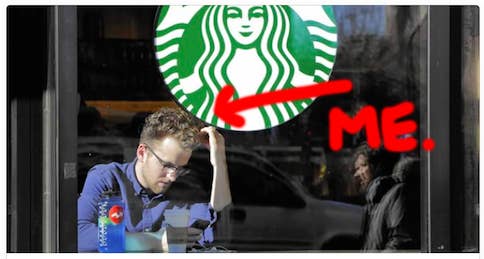 So I tweeted about it to the Chicago Tribune.
The next morning, I woke up still very confused about the series of events. Obvi, because I am obsessed with social media, I took to twitter to see if it was poppin' off.
Fast forward eight hours — I am sitting at my desk at work and I get a twitter follow by @chicagotribune, and then I get this mention.
A friend of a friend who had been following my saga tweeted at me with a link to a USA Today article:
LITERALLY, WHAT THE HECK IS HAPPENING? My image is featured on a USA Today article about Starbucks? I am in a tailspin.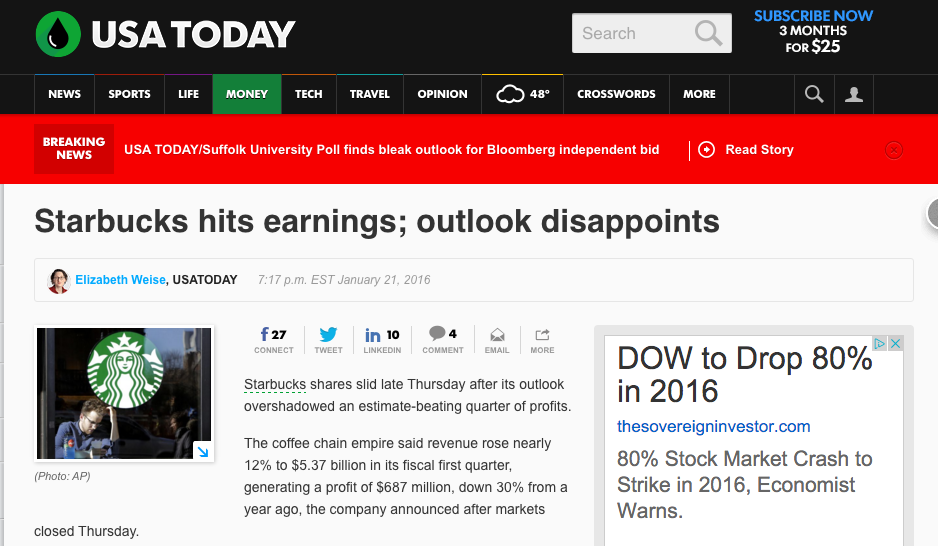 I texted my roommate Chandler about this ridiculous turn of events and she sent me these images.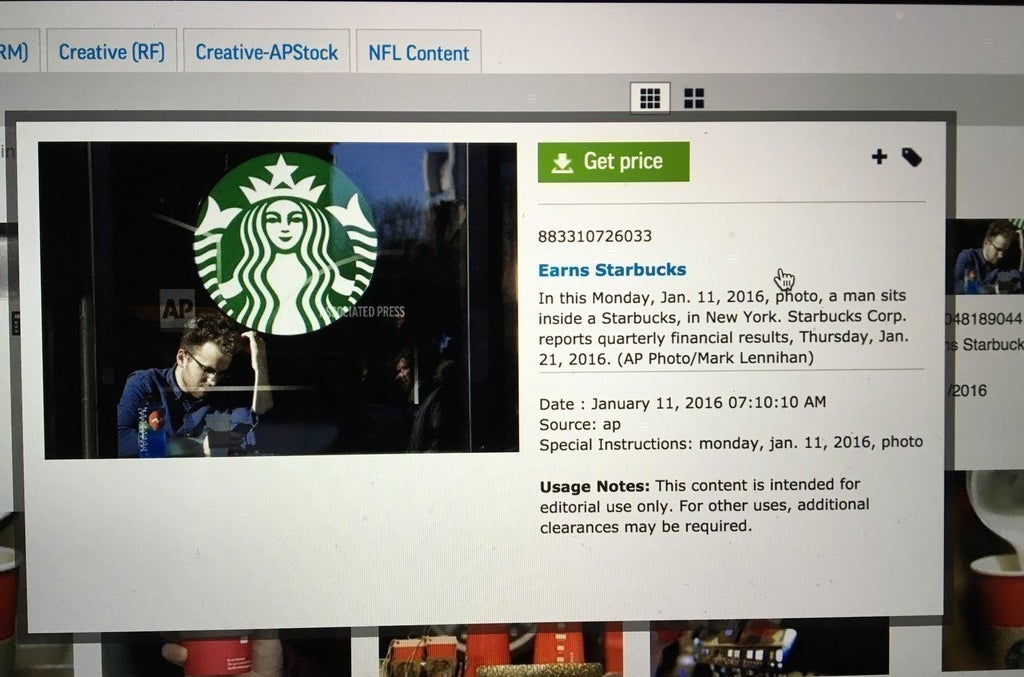 She responds, "Mark Lennihan took it. Mark making 💵 off you."
Mark Lennihan is an AP Photographer. Each time this photo is licensed, it costs $30-$80. I contacted BuzzFeed's Rights Specialist Adam Colman just in case I could make some money off this new candid modeling gig.
Adam tells me that this situation falls under the idea of Reasonable Expectation of Privacy. He says, "Since you were out in plain view and sitting in the window you didn't have an expectation that you wouldn't be seen."
In other words, dis boii is not getting any money from this impromptu, unexpected Starbucks photoshoot.
Okay, so I can't make any money. So as a consolation, I tweet Mark, the photographer, in hopes that he will respond and we will be come besties.
And then, the shizz hit the fan. A Facebook friend sends me a link to a reverse image search engine. I search the photo. I have hit the jackpot.

People are sending me screenshots of my stock-fame.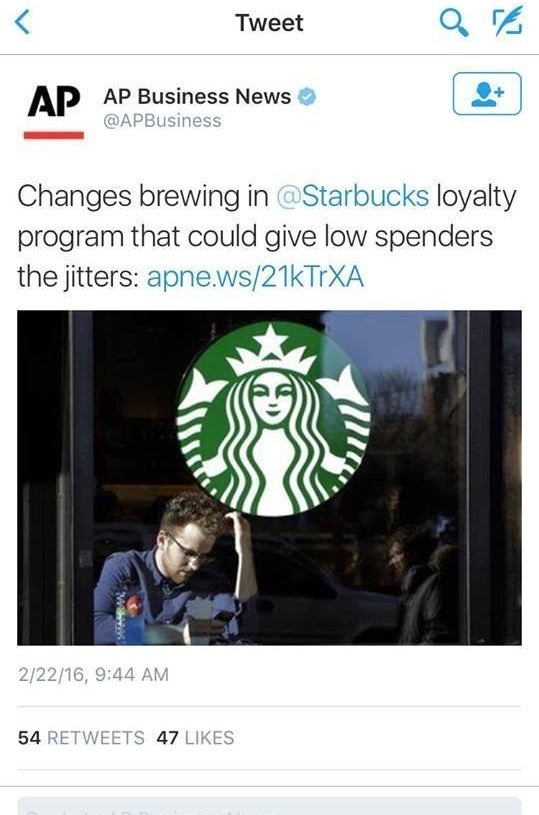 Even though I like to think that I am very special, this isn't the first time that this kind of thing has happened.
This article from Market Watch outlines how one man's prom photo was featured in a segment on John Oliver's show. And then there's this weird NYT article about a young woman's photo being snagged and used in an advertisement for Virgin Mobil.
I'm still waiting on that tweet from Mark. I want to be his bestie. In the mean time, be warned: YOU TOO COULD BECOME A STOCK PHOTO MODEL.
I'll keep you updated if this story develops.