1.
The people.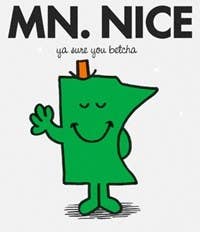 2.
The seasons.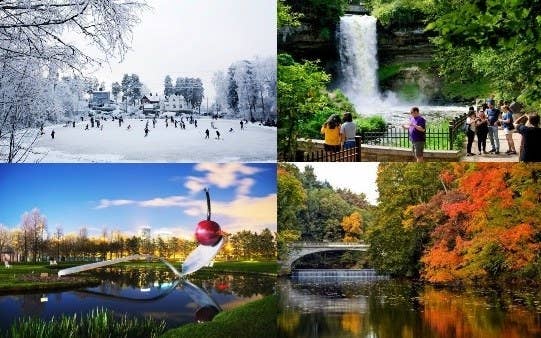 3.
The lakes.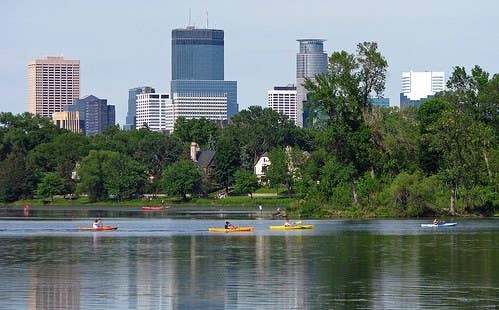 4.
Affordability.
You can actually afford to live, work and play here. Minimum wage ($7.87/hr) is higher than the national average ($7.25) and prices are generally reasonable no matter what you're buying. Additionally, food, clothing, and prescription & non-prescription drugs are exempt from sales tax in Minnesota.
5.
It's clean.
I never even knew to appreciate this until I traveled to other states. Sure, there is the occasional litter on the highways, but by and large, Minnesota is clean and beautiful. The Twin Cities have even been ranked the second cleanest city (even though they're two cities) in the country!
6.
There is always something going on.
This place never shuts down. We have all acclimated to all of our seasons and found ways to make each of them fun! There is always some kind of festival or fair going on and you'll find plenty of indoor and outdoor activities all year long! We even held the very first Zombie Pub Crawl in Minnesota! Speaking of fairs…
7.
The Great Minnesota Get-Together.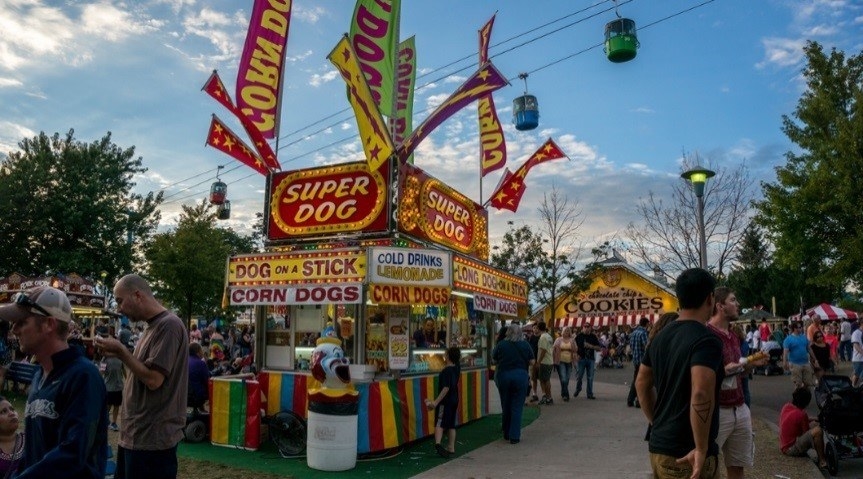 8.
The malls.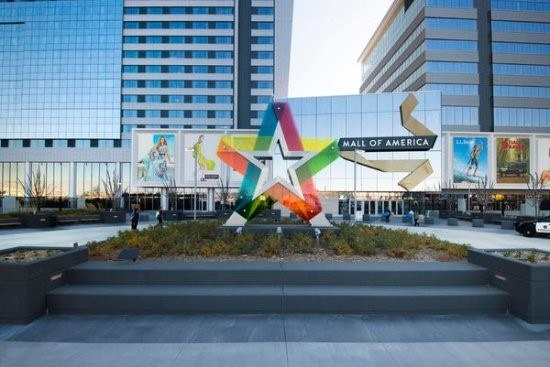 9.
The skyway system.
Did you know you can walk a full 8 miles (soon to be 9!) in Minneapolis without ever going outside? You can, thanks to the Skyway system. The skyway system allows you to experience downtown Minneapolis with ease and no fear of the elements all year long.
10.
The towns.
11.
The accents.
They're real. People will argue with you and tell you they're fake – just some ploy of the Coen brothers to make Minnesotans sound silly— but it's real, especially the further north you go. I might be kicked out of the state for admitting it but it's for sure a real thing and it's great. Ask someone to say "bag" or "about." Trust me.
12.
The slang.
13.
The hot dish.
Have you ever even lived if you've never had tater tot hot dish? I think not. It is all of the best food mixed together and baked to perfection. It is the ultimate Minnesotan comfort food. And while we're on food…
14.
The Juicy Lucy.
The war over which Minnesota establishment invented the Juicy Lucy (the 5-8 or Matt's Bar) will be waged for all eternity, but regardless of who invented it, you have to try one. No, it's not just a cheeseburger. The cheese is INSIDE the burger. It's a game changer. Trust us. Oh, and let's not forget…
15.
The beer.
Admittedly, my experience here is not up to par with my fellow Minnesotans, but I do know that we have a crap ton of local beer and a new fricken brewery is popping up every day. There is no shortage of beer. Also, we can sell liquor on Sundays now. That was a big deal.
16.
The Twin Cities.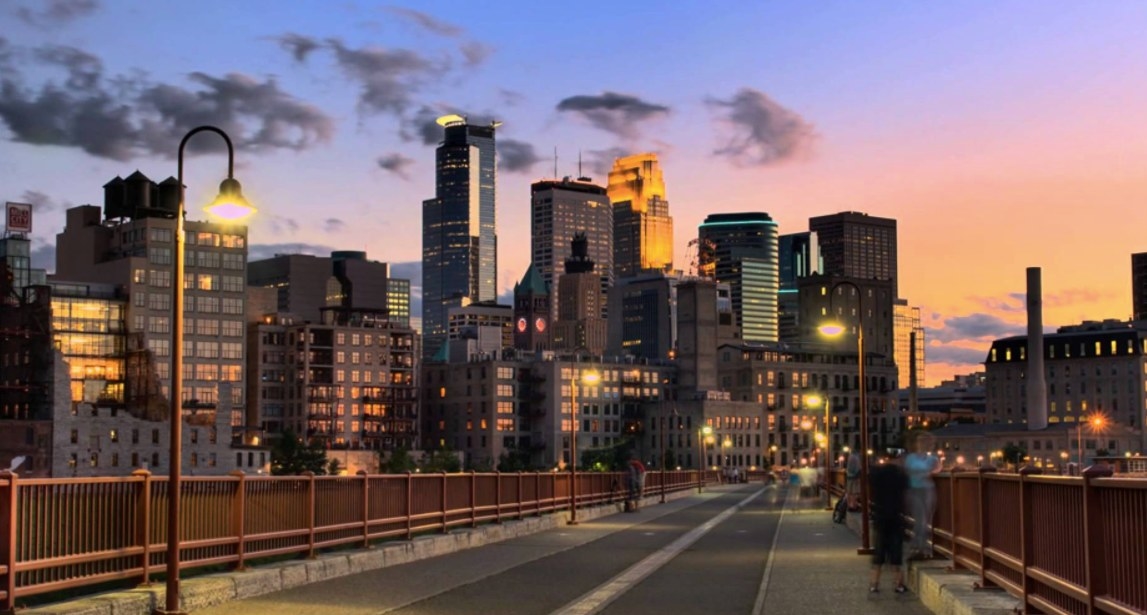 17.
The parks.
Not only do we have beautiful city parks, but we have some stunning state parks as well! There are hiking and biking trails all over the place as well as places for picnics or to rent a pedal boat or play some disc golf if that's your thing.
18.
We're liberal AF.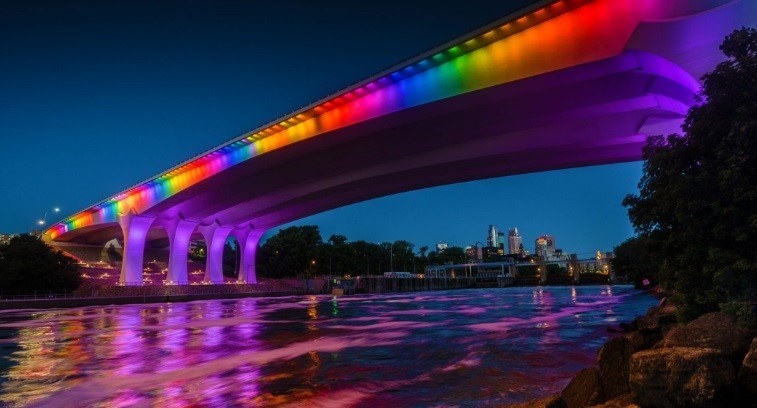 19.
We're creative.
20.
The Mayo Clinic.
Ok, hopefully you'll never HAVE to go here, but just in case you do, you'll know you're in the best hands in the country! The Mayo Clinic takes up nearly an entire city and the world (of medicine) is changing and expanding there every single day. It's not only incredible, but it makes Minnesota just about one of the safest places you could be – you're always within a quick helicopter ride to some of the very best doctors in the WORLD.
21.
The just generally neat places!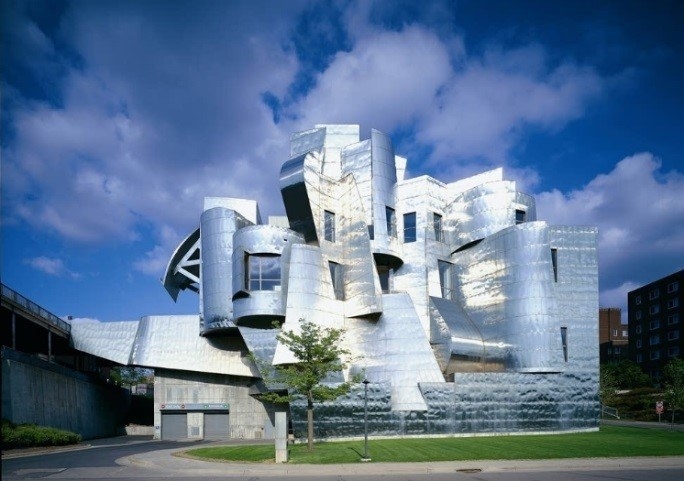 22.
The theatre.
I'll give you one guess as to where you can see the best theatre in the country, outside of Broadway… Yep! Minnesota! Specifically the Twin Cities. In fact, theatre is so much a part of culture here, that performing artists make up 30% larger share of the workforce here than they do nationally!
23.
The meat raffles.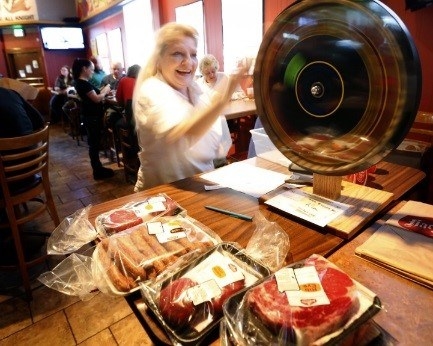 24.
The adult childhood.
This is yet another thing I didn't realize doesn't exist so much out side of Minnesota. So you're an adult? Who cares! Have fun! We have adult-only slumber parties at the Science Museum. Adult-only New Comic Book Night at Day Block Brewing Company. Adult-only dodgeball leagues. Adult-only craft classes. Even adult-only coloring clubs! I wasn't kidding when I said you could PLAY here! Minnesota is one big gigantic playground and it doesn't matter how old you are; everyone's invited to play!
25.
The goodbyes.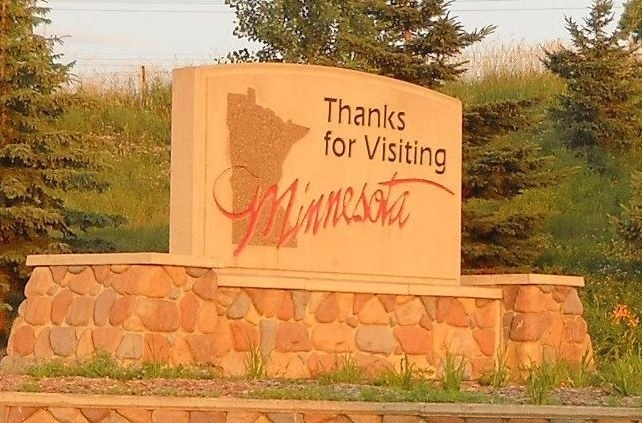 This post was created by a member of BuzzFeed Community, where anyone can post awesome lists and creations.
Learn more
or
post your buzz!