I would imagine it wouldn't be too hard to flirt with Timothée Chalamet, but perhaps in character is a different story.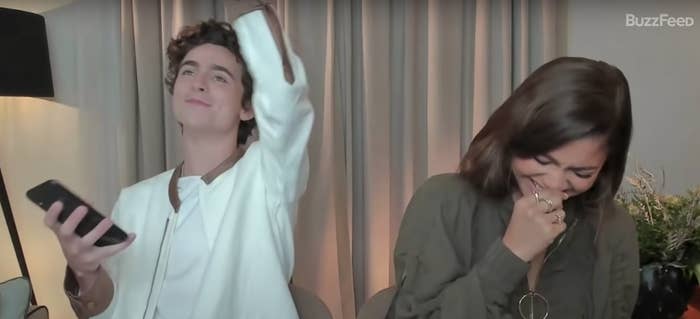 For the much anticipated Dune: Part Two, fans have a lot to look forward to, especially since it was revealed that, along with new characters and epic visionary action sequences, there would also be an epic, blossoming space romance between Zendaya's character Chani and Timothée Chalamet's Paul Atreides.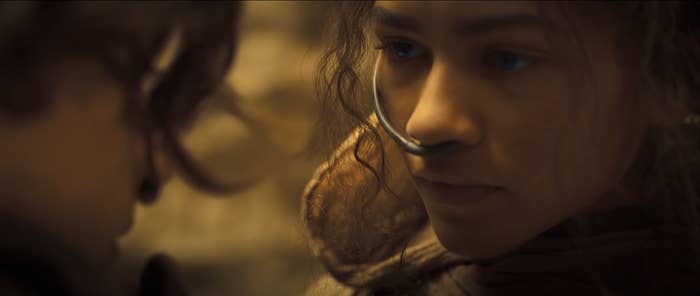 Director Denis Villeneuve describes the film as "a war epic action movie." However, he stressed to Vanity Fair, "The epicenter of the story is this relationship," and capturing the "spark" between the two characters was integral. "If we don't have that onscreen, there's no movie," he affirmed.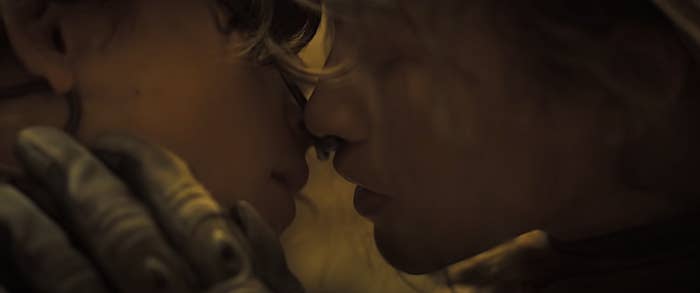 In the same interview, Zendaya said, "It was funny trying to figure out in this futuristic space talk, like, how do they flirt?" She continued, "What does that look like for a space warrior and the young duke of a planet? How do they show that they like each other? What does that even sound like?"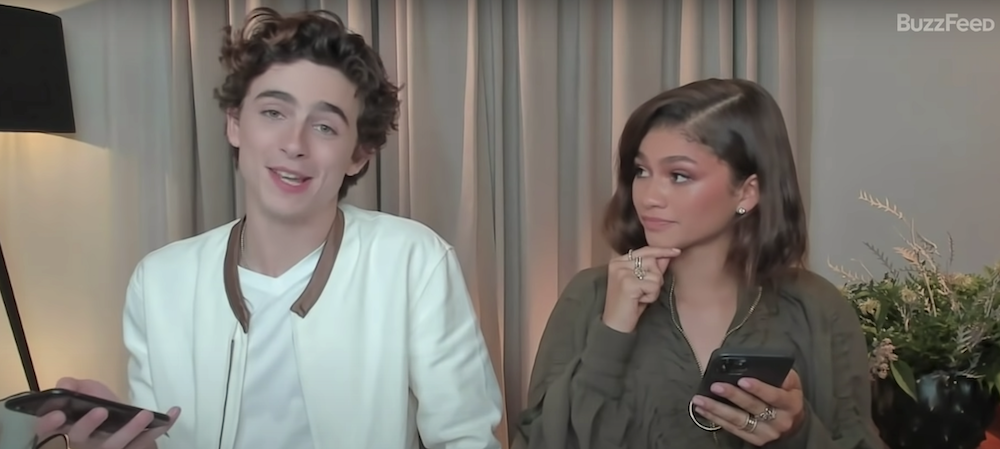 "Awkward and uncomfortable — there's all those things," revealed Zendaya. "I was like, Does Chani get awkward? Does that happen to her? Does she know what that feels like?" she wondered.
"Zendaya is a fierce warrior. [Her character] has a very strong opinion about her world, about the politics of this world, about the religions, and all the impact of colonization on their culture, but there's something about that young man that cracks her heart," Denis explained.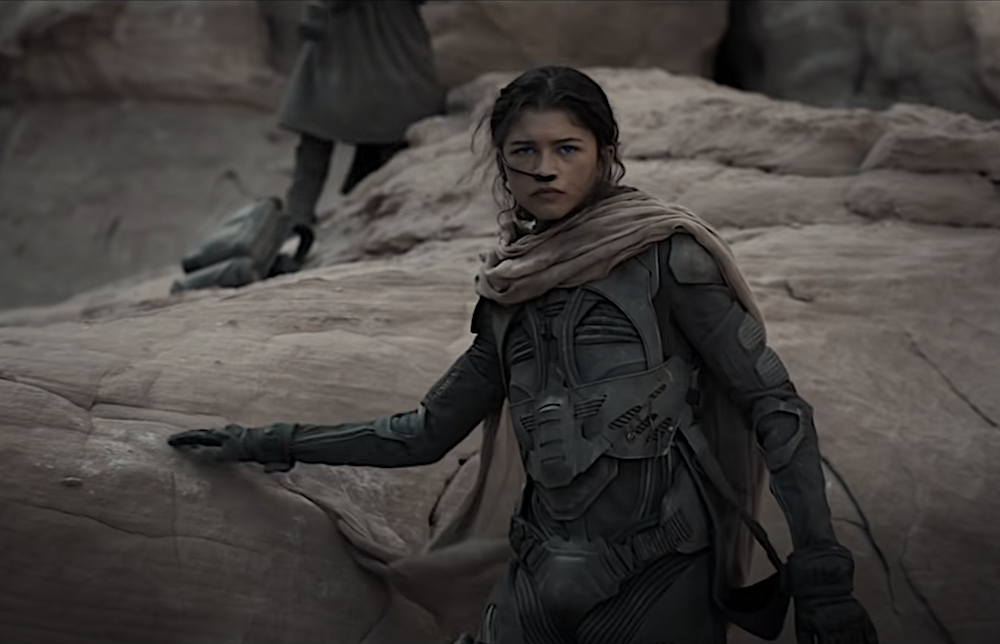 "And Timothée," Denis added, "[He] did a beautiful job to bring that sincerity onscreen."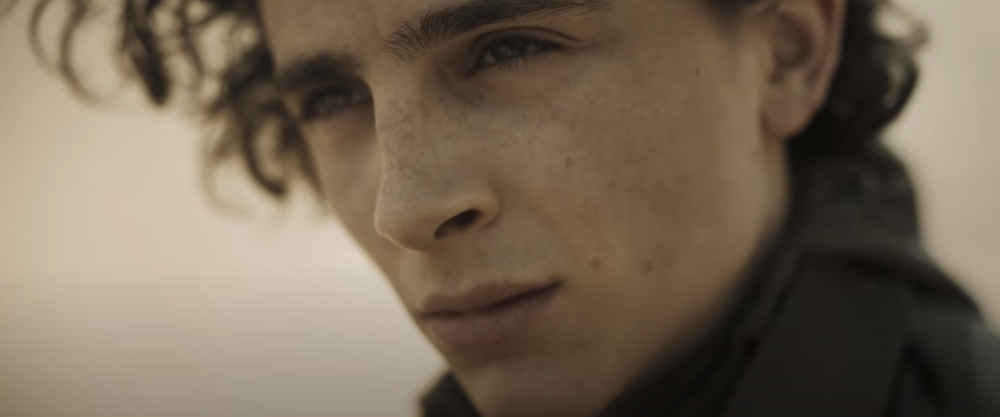 And there was also the question of time when it came to creating that "spark." What might have helped — and added pressure — were the pros and cons of filming during "magic hour," a tiny sliver of time just after sunset that produces a golden wash.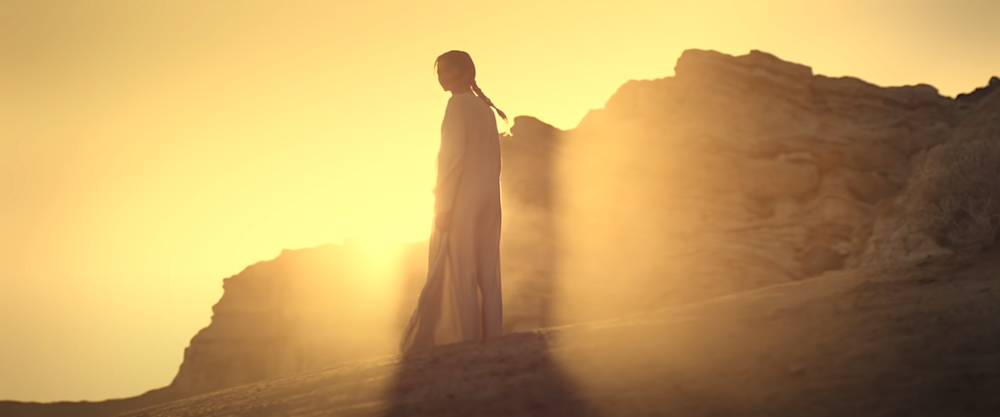 "​​There's kind of, like, a ticking timer," said Zendaya of the experience. But the upside was that, by returning to the set over several days, they could mull over how to approach it differently each time. "Every time we revisited it, we kind of got to sleep on it and think about it, and come up with a new set of ideas."
"I think something we can all relate to is just love," Zendaya added. "These characters literally live on another planet, right? They're aliens. It was interesting finding these tender moments in such turmoil and chaos. These characters are just young people forced into really, really intense circumstances."
Plus, don't forget the new characters in the Dune universe will be played by the likes of Austin Butler, Florence Pugh, and Léa Seydoux!
Dune: Part Two is set to be released on November 3, 2023.