Over the weekend, Kylie Jenner, as requested, hopped on TikTok to give the people what they wanted — a house tour.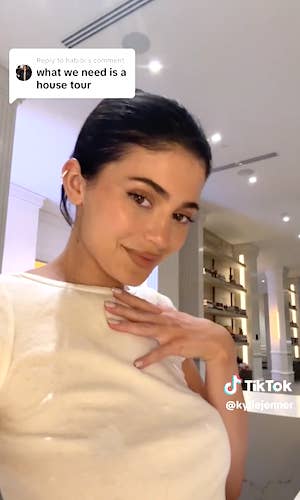 The mansion in question, according to The Dirt, is a $36.5 million home located in Holmby Hills, a very wealthy and exclusive Los Angeles neighborhood situated between Beverly Hills and Bel Air.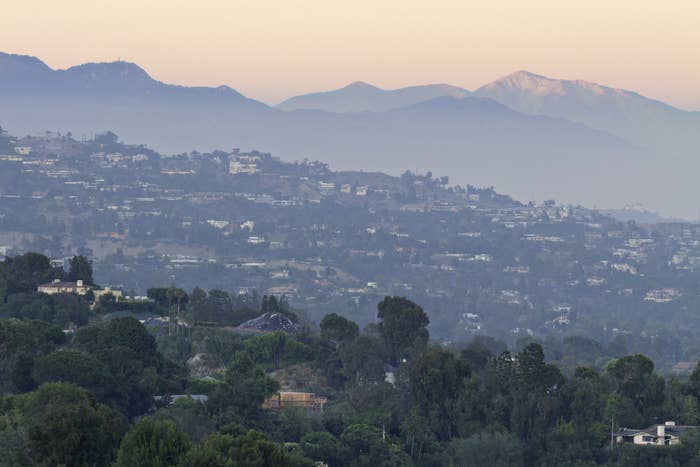 Reportedly, the single-story home is a whopping 15,000 square feet and boasts seven bedrooms, and has, not one, but two guest apartments on the property, including a "dedicated guard shack."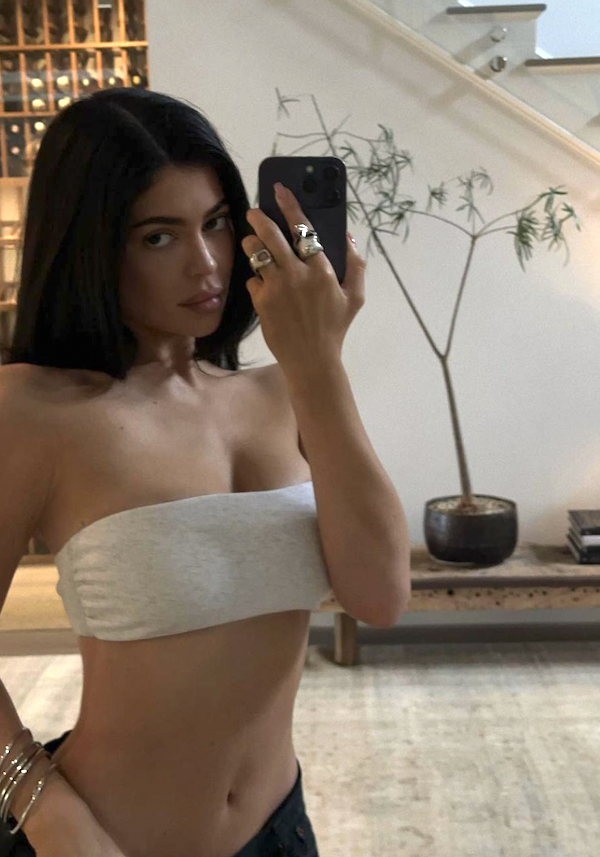 It's also equipped with multiple wet bars, a gym, a home movie theater, a pool, and a game room.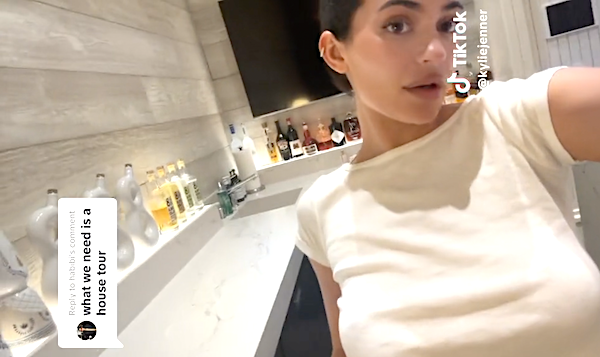 Except — to the fans dismay, they barely got to see any of it, except for a peek of her living room/den and one of the wet bars.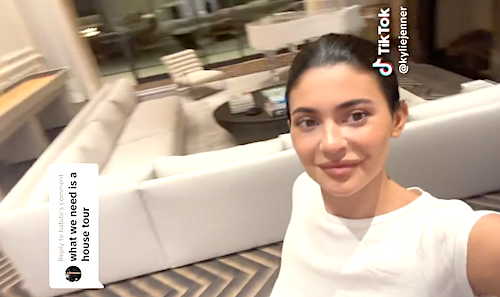 In Kylie's defense, she did preface the video, saying, "Ok, I'm not going to do a full house tour..."
Obviously, Kylie's home is hers to show or not show — but fans just couldn't help but feel a certain type of way, and the responses were pretty funny.



While the video was short of a full house tour, what we did glean from it was: Kylie likes her bar area because of this "pretty light."
She'll be learning how to play the piano this summer. Stormi already receives lessons.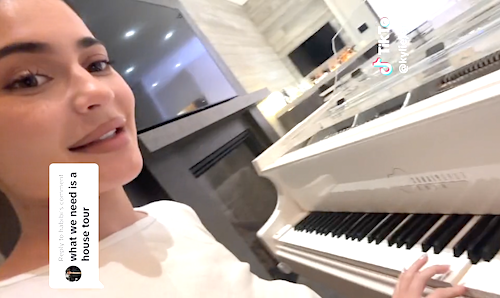 She forgot what her shuffleboard was called, and paused, before calling it, "um...my game."