Who hasn't looked through past photos and wondered, "What was I thinking?" I know I have — and so has Ariana Grande.
In a TikTok promoting her cosmetics brand R.E.M. Beauty, Ariana poked fun at her former beauty look — specifically, the iconic "thick cat eye" and "overdrawn lips" phase.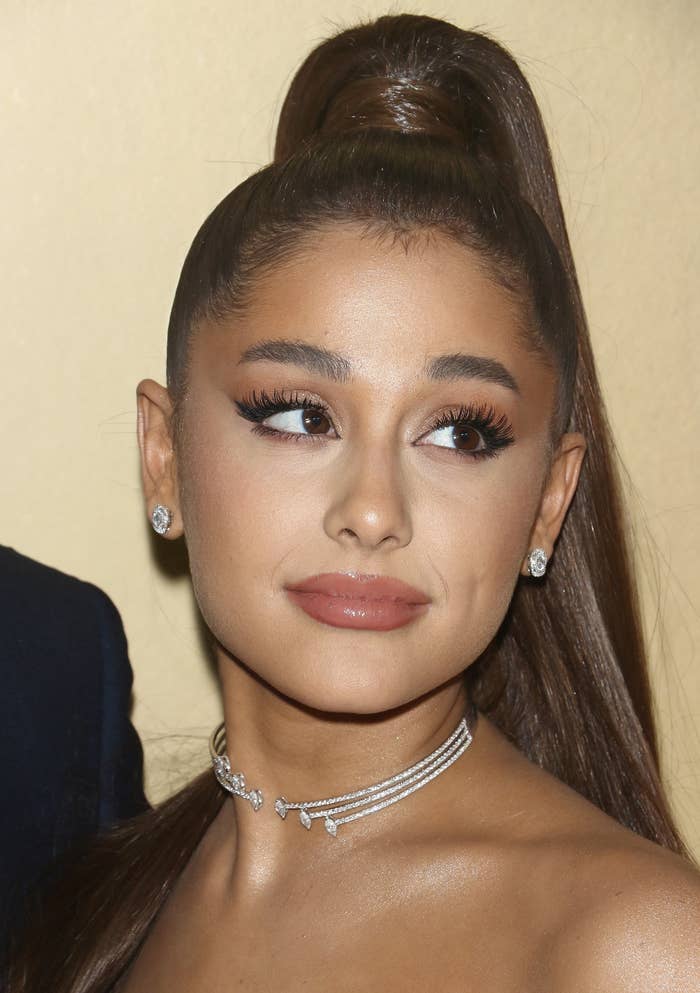 In the video, the "current," more natural-faced Ariana asks the "past" Ariana, who is drawing on winged eyeliner, whether her eyes are a little too smoky. The "past" Ariana, as she continues to thickly apply winged liner, retorts, "Yeah, I'm going through a phase. Is that okay with you?"
These days, Ariana has been rocking a more subdued look, as she's been filming the anticipated Wicked films in which she plays Glinda the Good Witch.