While the average male corgi can weigh anywhere between 22 and 31 pounds, Noah tips the scale at a whopping 59 POUNDS!!!
According to his owner, Noah has gained over 5,000 new Instagram followers since a picture of him went viral on Reddit overnight.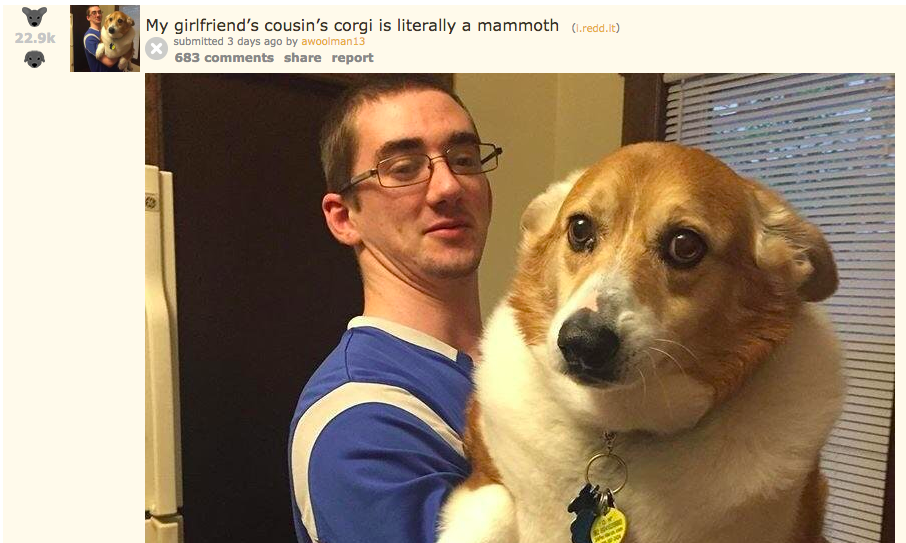 And for those of you concerned by Noah's weight, it's because he has a little bit of what his owner presumes to be Australian Shepherd in him. The big boi is right around his ideal weight!
In addition to being ~rotund~, Noah is also an upstanding member of society: he frequents East Coast corgi meetups and serves as the mascot for UMass Lowell's all-female a cappella group, The Hawkettes!