This Dog Caught A Koala Peeking Into His House And Its So Cute
Oh hai what's up.
Elize Strydom is a 33-year-old photographer living in Sydney. She recently stayed at her mom's house and also watched her dog, a Maltese Shitzu named Gemma.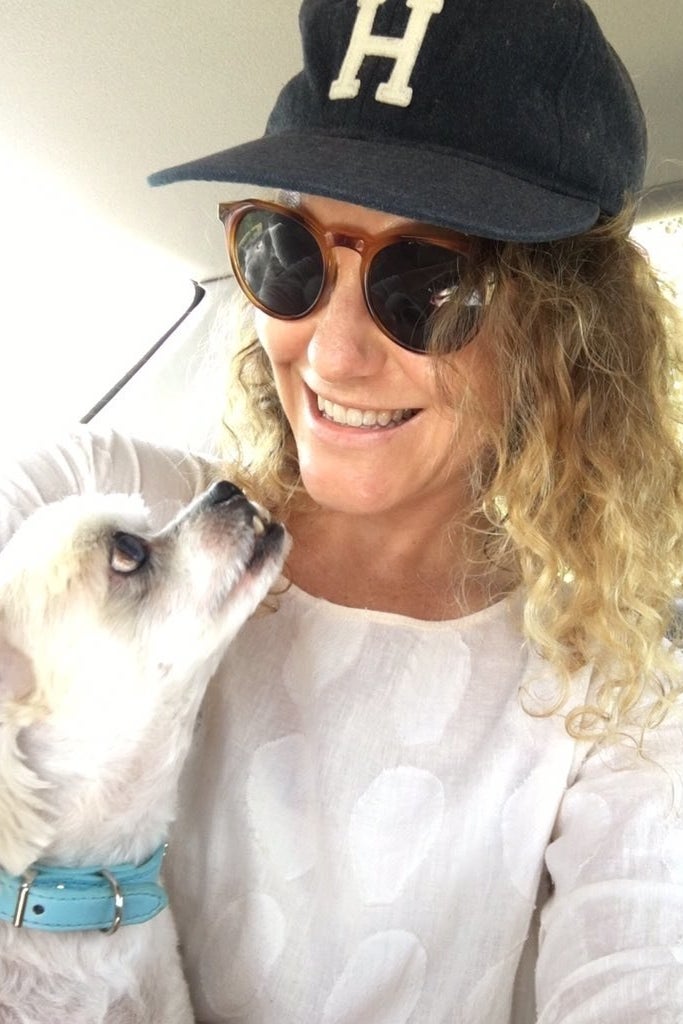 Strydom told BuzzFeed News that her mom's house is in a "semi-rural" part of Australia.
"We see kangaroos hopping around every day," she said.
Despite her adorable exterior, Gemma is a pretty watchful guard dog, Strydom said.
"[She] goes crazy if someone she doesn't know comes to the door or if she can smell or hear another dog walking by the house," she said.
So when Gemma started barking one night like crazy, Strydom feared an intruder. However, she got a very cute surprise instead.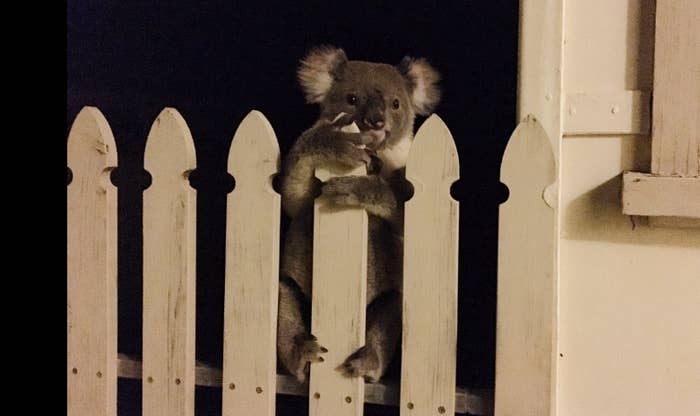 "When Gemma the dog started barking I thought someone was trying to break in for sure," she said. "I crept out of bed, heart racing, and gingerly pulled the curtain aside to get a glimpse outside. I did a double take when I spotted the little koala."
Strydom crept closer and closer, but the lil' fellow just hung out waiting for her to come say hi.
"I stayed with it for about 10 mins...getting closer and closer," she said. "I wanted to see if it was hurt or distressed but it was so chill. It just looked at me and slowly blinked, totally unfazed."
She added she looked for the koala in the morning, but couldn't find the little animal. So she called a local organization that monitors the koala population.
The worker said they would note the koala's appearance, and that the lil' creature likely got lost going from tree to tree.
"It's very dangerous for them to wander around on the ground as dogs are likely to attack and koalas can't run very fast," Strydom said.
Strydom decided to tweet the photos out to share with her friends on Twitter. People instantly fell in love with her visitor.
They just couldn't handle the little koala!
Strydom said it has been pretty weird to get so many likes and retweets, saying she didn't expect anyone besides her friends to see her tweet.
"My tweets don't usually get much traction," she said. "But I'm glad it's putting a smile on peoples' faces and brightening their day."
Want more proof that Australia is like no place else on earth? Sign up for BuzzFeed's "Meanwhile in Australia" newsletter!
If you can't see the signup box above, just go here to sign up for BuzzFeed's "Meanwhile in Australia" newsletter!