13 Dogs At Polling Stations Who Support Voting In The EU Referendum
"So that our pups and grandpups have a brighter future."
2.
This majestic floofy woof is so excited to see you exercise your democratic right.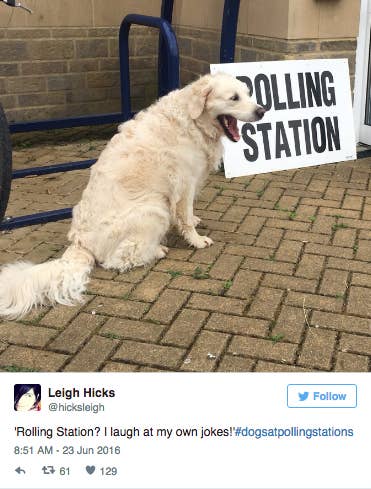 5.
This little pup will be sad if he doesn't get his choice, but respects everyone's right to choose.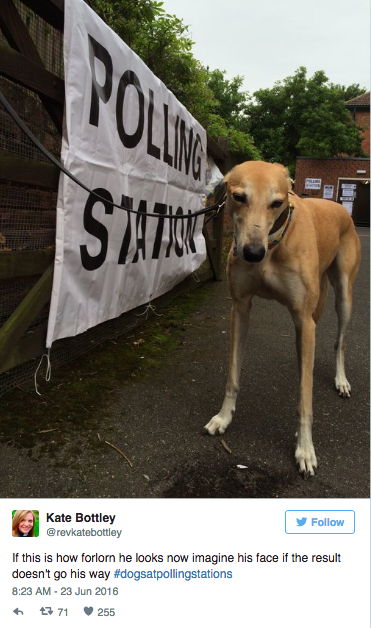 10.
This good dog who is looking forward to staying in the common market, and walksies.
12.
This appalled puppo will be leading a campaign next year to ensure equal voting rights for all furry friends.