15 Exquisite Palettes Inspired By Our Favorite Paintings
Surround yourself with art. Chip It! by Sherwin-Williams lets you turn your favorite images into a color palette vibrant enough to inspire any decorator.
1.
Sacred Spring: Sweet Dreams by Paul Gauguin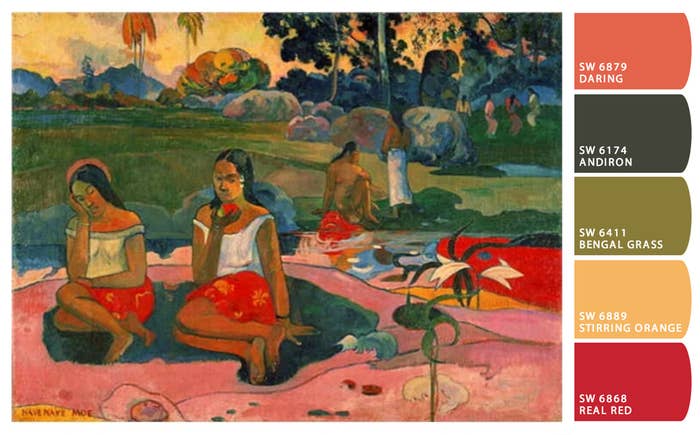 4.
The Swing by Jean-Honoré Fragonard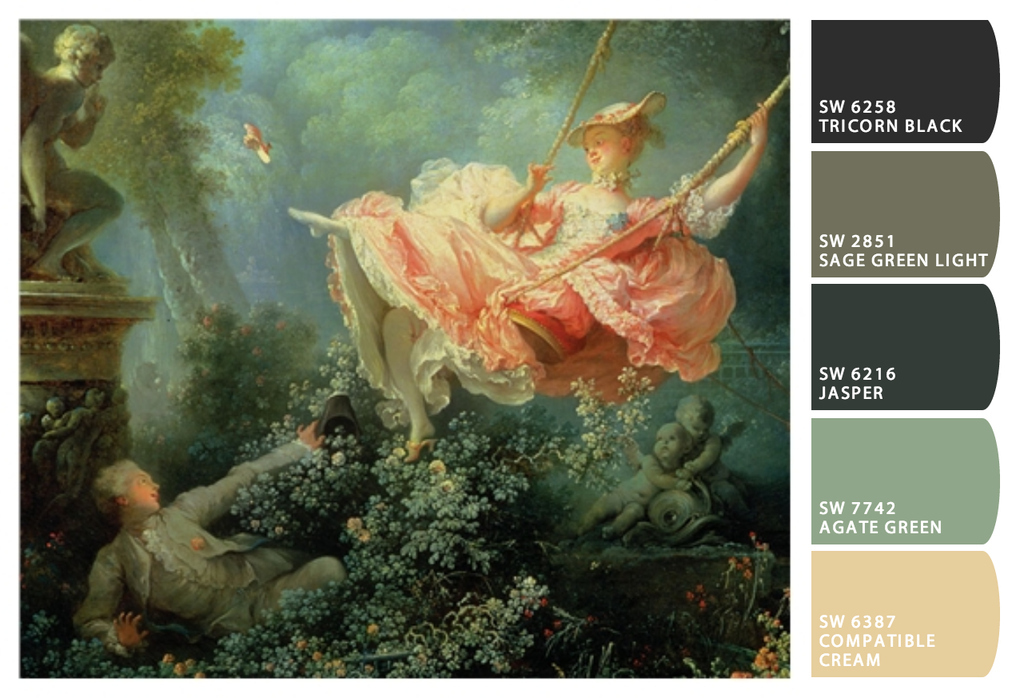 5.
Impression III (Concert) by Wassily Kandinsky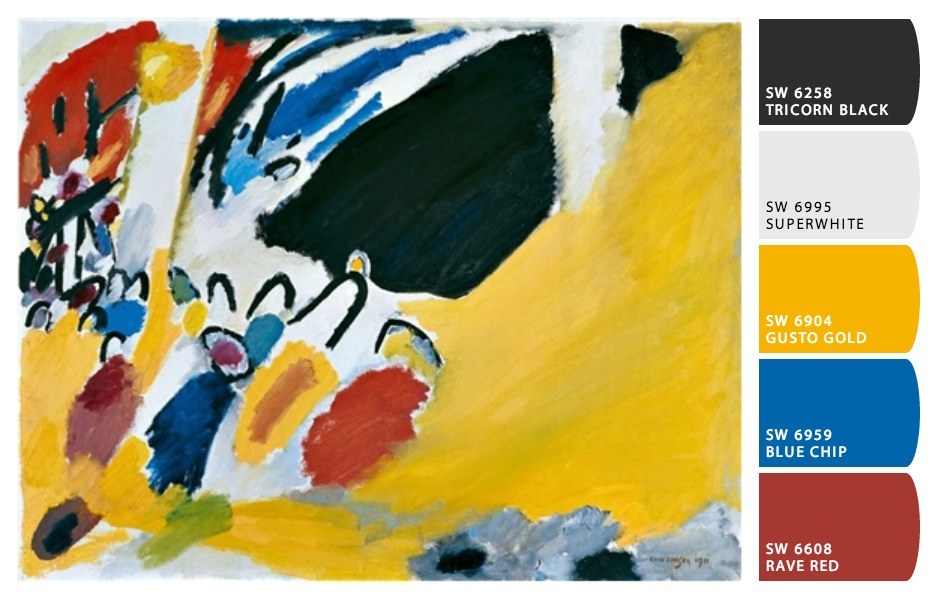 7.
Black Bashi-Bazouk by Jean-Léon Gérôme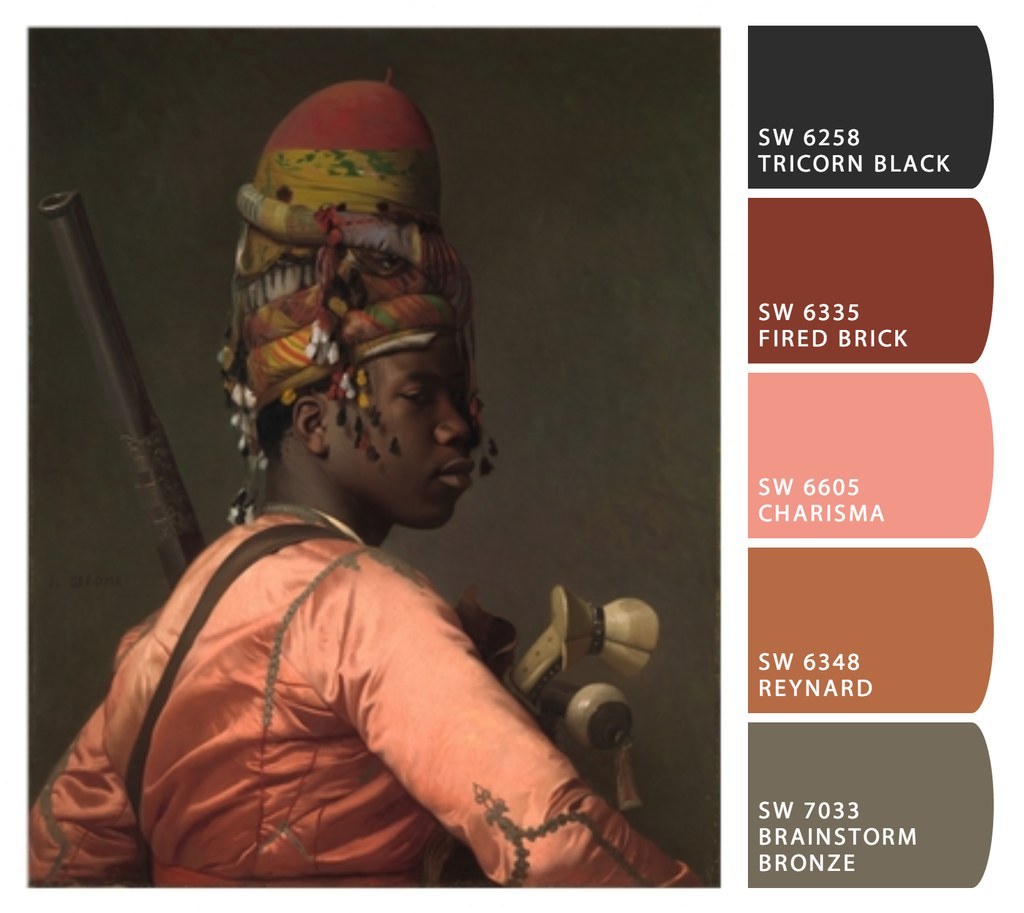 8.
Portrait of Félix Fénéon by Paul Signac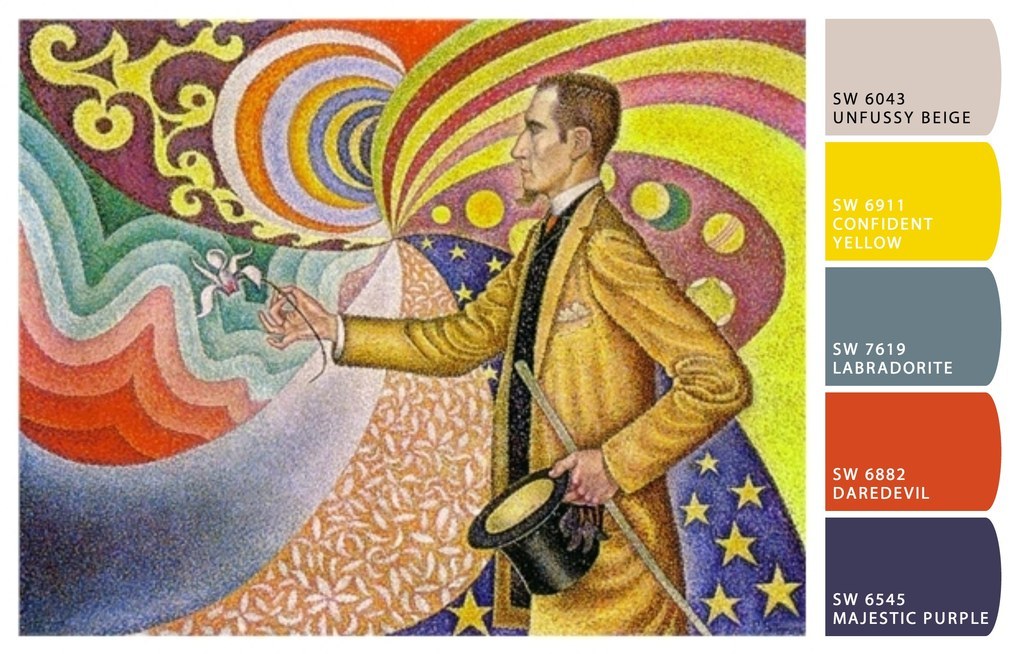 9.
The Slave Ship by J.M.W. Turner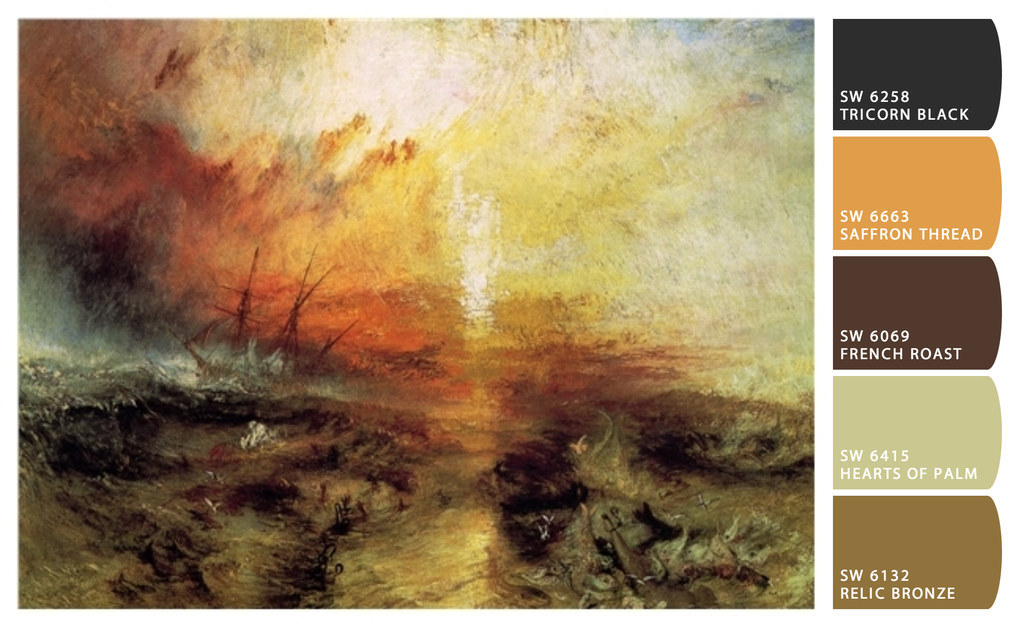 12.
Composition A by Piet Mondrian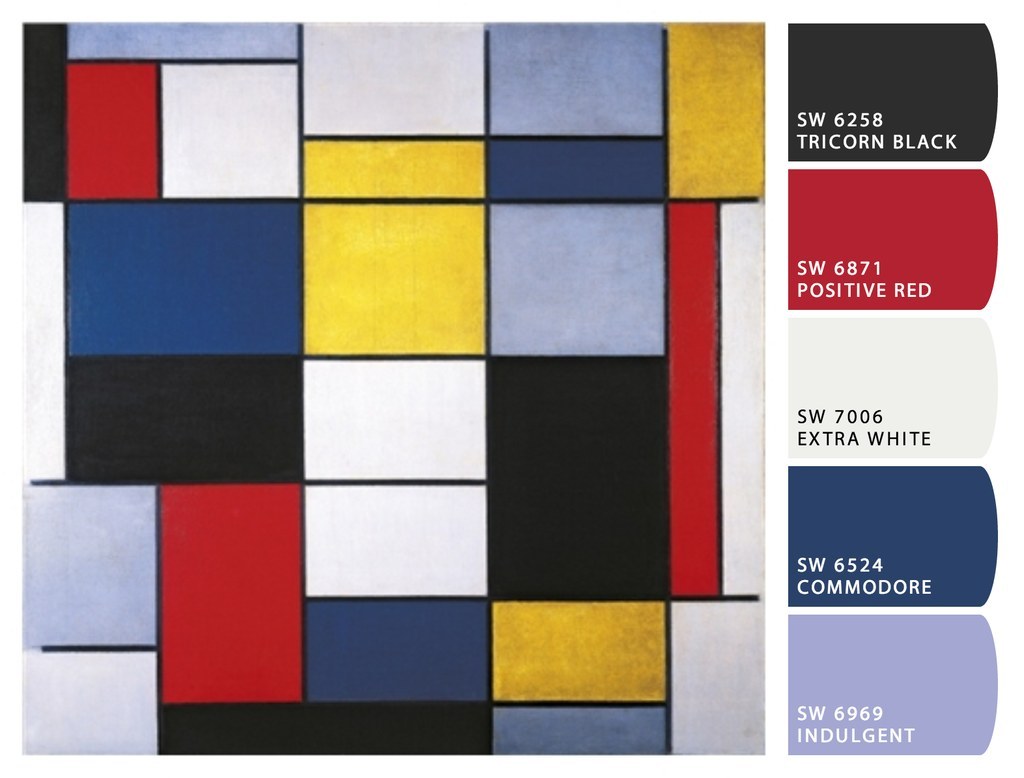 13.
Self-Portrait by Vincent van Gogh