1.
This s'mores situation thing.
2.
These psychedelic salad rolls.
4.
This pineapple caramel cake that is making us rethink passing up pineapple upside-down cake.
5.
This delightfully colorful breakfast.
6.
These pickled watermelon radishes.
7.
This olive oil and blood orange upside-down cake.
8.
This matcha rice pudding with chia raspberries, mango, and mixed nuts.
9.
This perfect ice cream cone.
10.
These flawless works of cookie art.
11.
This perfectly piped meringue.
12.
This smoothie bowl from heaven.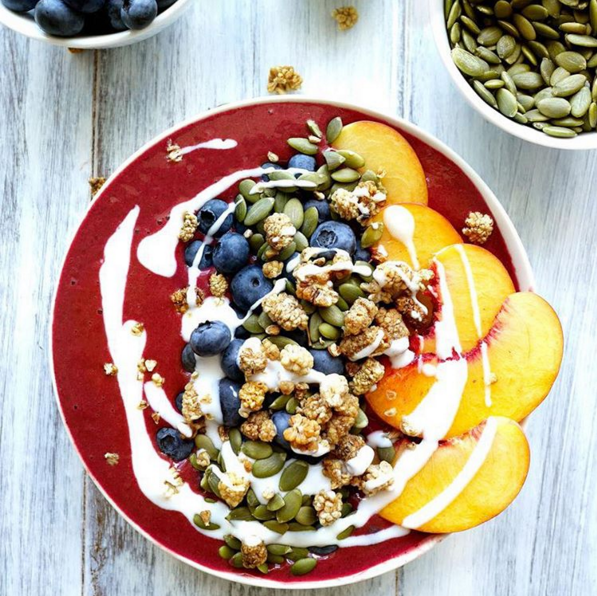 13.
This multigrain bread that will kick white bread's ass.
14.
This impeccable lemon tart.
15.
This peachy ombre cake.
16.
This swirling peanut butter chocolate bark.
17.
This perfect guacamole quinoa with whipped feta and rose petals.
18.
This vegan mint chocolate chip ice cream.
21.
The mac 'n' cheese that makes all mac 'n' cheese look lazy.
22.
These potatoes that would win Ms. America.
23.
These kanelsnurrer that make us want to fly to Copenhagen.
24.
The A+ latticing on this pie.