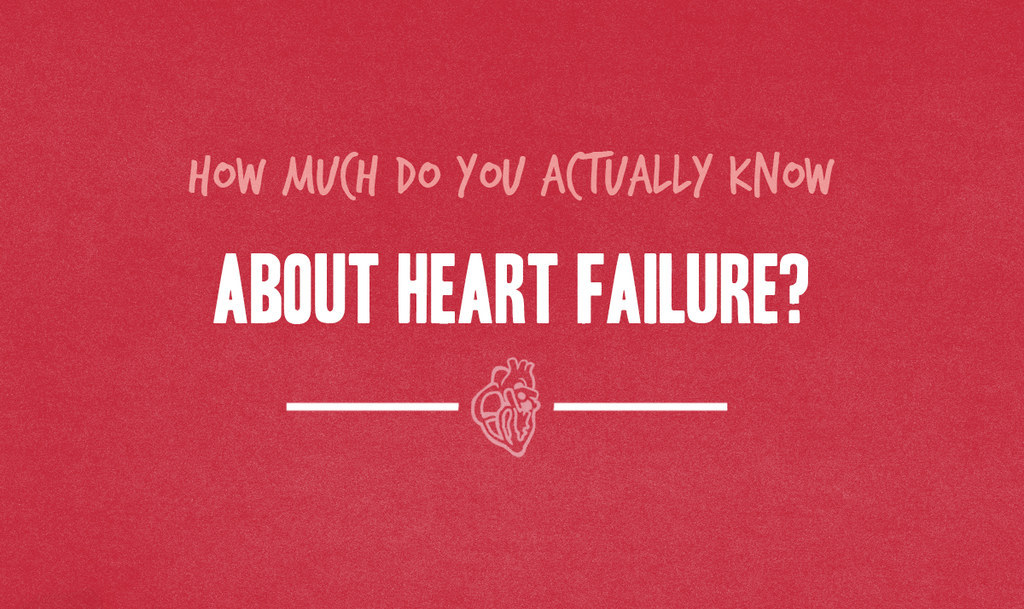 According to the American Heart Association, "Heart failure is a chronic, progressive condition in which the heart muscle is unable to pump enough blood through to meet the body's needs for blood and oxygen. Basically, the heart can't keep up with its workload".

Via heart.org

A lower blood cell count is not a leading factor in heart failure.

Via heart.org

A low-sodium diet is one of the first dietary recommendations you will get from your doctor.

Via heart.org

One diagnostics test that indicates heart failure is the monitoring of brain natriuretic peptide in the blood.

Via nhlbi.nih.gov

In addition to shortness of breath, swelling, and persistent cough/wheezing, lack of appetite (rather than an increased appetite) may present itself as a symptom of heart failure.

Via heart.org

As of May 2014, an estimated 26 million people were affected by heart failure.

Via escardio.org

An annual amount of $28.7 million is given to heart failure research while lung cancer research receives $132 million annually.

Via hfsa.org

Trick question! According to the European Society of Cardiology, "Heart failure is the leading cause of hospitalisation for patients older than 65 years".

Via intl-europace.oxfordjournals.org

A 2012 study found that $108 billion was spent per year on treating heart failure.

Via ncbi.nlm.nih.gov

The weight gain is due to fluid accumulation, known as congestion.

Via heartfailurematters.org

Good news! There are several options to help manage heart failure. Ask your doctor about which options are right for you or your loved one.
Illustrations by Dan Blaushild © BuzzFeed
Looks like there are no comments yet.
Be the first to comment!