Gucci Commissioned A Meme Art Project And This Is How It Turned Out
Are you ready for these memes?
Okay, Gucci has created a meme-based art project to launch its new collection of watches designed by Alessandro Michele.
It's called #TFWGucci (That Feel When Gucci) and features renowned international photographers and artists having their work turned into memes.
There are 55 watch-based memes in total...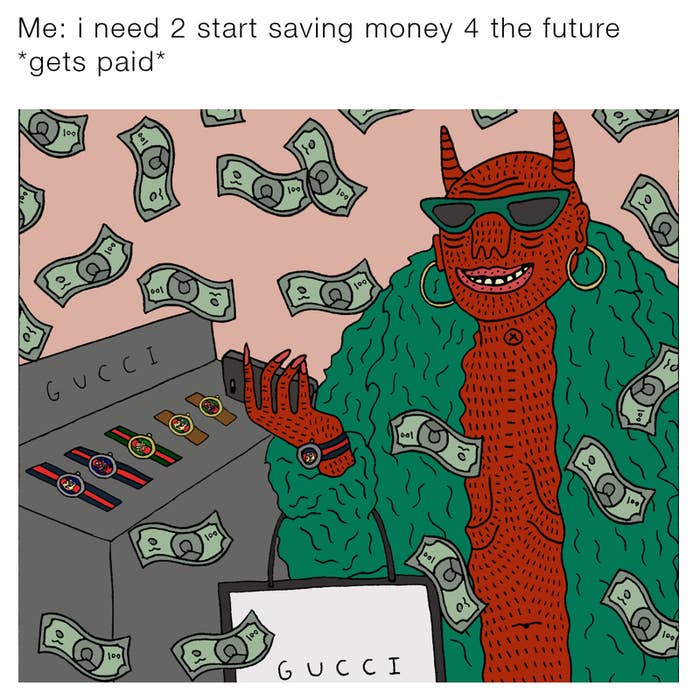 Each incorporating elements from the collection...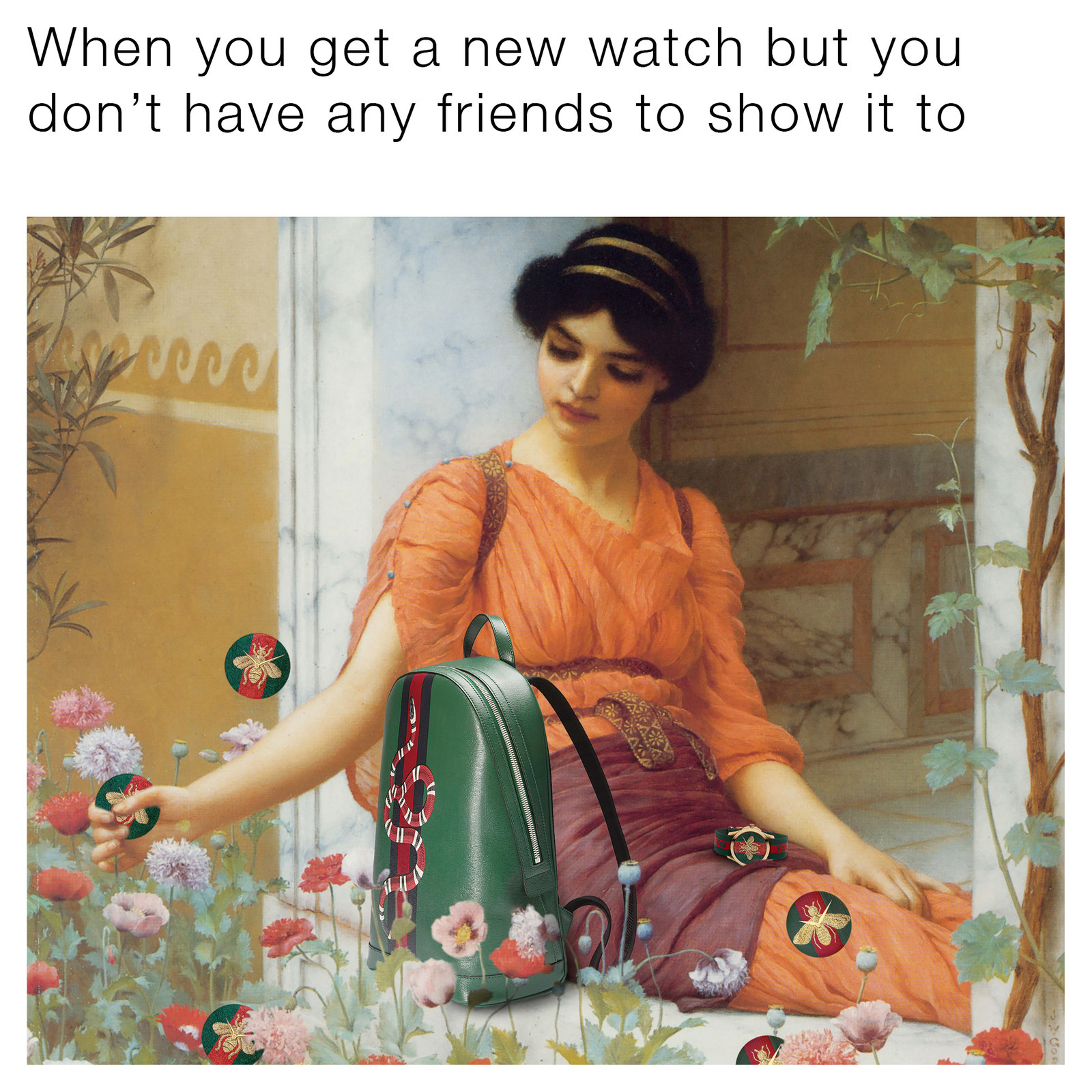 And they're all designed to illustrate the moment when you first put on one of Gucci's new watches.
We're not going to lie; it can get pretty meta:
Here, photographer John Yuyi uses temporary tattoos to show how deeply digital culture is embedded within us:
While here, Paulina Olowska uses Soviet-era fashion postcards as the basis for her interpretation, before being given the meme treatment by designer William Ndatila:
All in all, it's nothing quite like we've seen before.
So what do you make of them?