1.
You never quite know what to say when your friends start talking about how ~amazing~ their date was or how ~cute~ that baby at the table next to you is. 2.
You constantly wish you could unfollow people in real-life. 3.
You've experienced an unsettling joy when the villain in movies momentarily comes out on top. 4.
Your high school sleepovers have remained the most memorable. 5.
Some would say, they were nights that will never be forgotten. 6.
Sometimes you find it very difficult to get people to trust you. 7.
You look your best dressed completely in black. 8.
Your preferred method of transport is... ALONE. 9.
You've long accepted that your spirit animal is a cat. 10.
You're constantly being told by your dates, flings and ex-lovers that you're just so ~mysterious~. 11.
The first to admit that you hold a grudge better than most, you consider your commitment a testament to your inner passion. 12.
You live your life shrouded in incense and the smoke of a thousand burning candles.
13.
But you can smell a vanilla, strawberry or citrus offense a mile away. 14.
If you could, you would communicate exclusively through notes scrawled on aged parchment. 15.
And drink only from a heavy, tarnished goblet.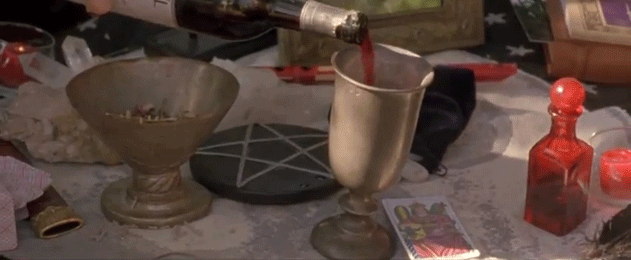 16.
And, of course, you've literally been called a witch. Looks like there are no comments yet.
Be the first to comment!