1.
When you arrive, you realise your own headwear will never compare to some.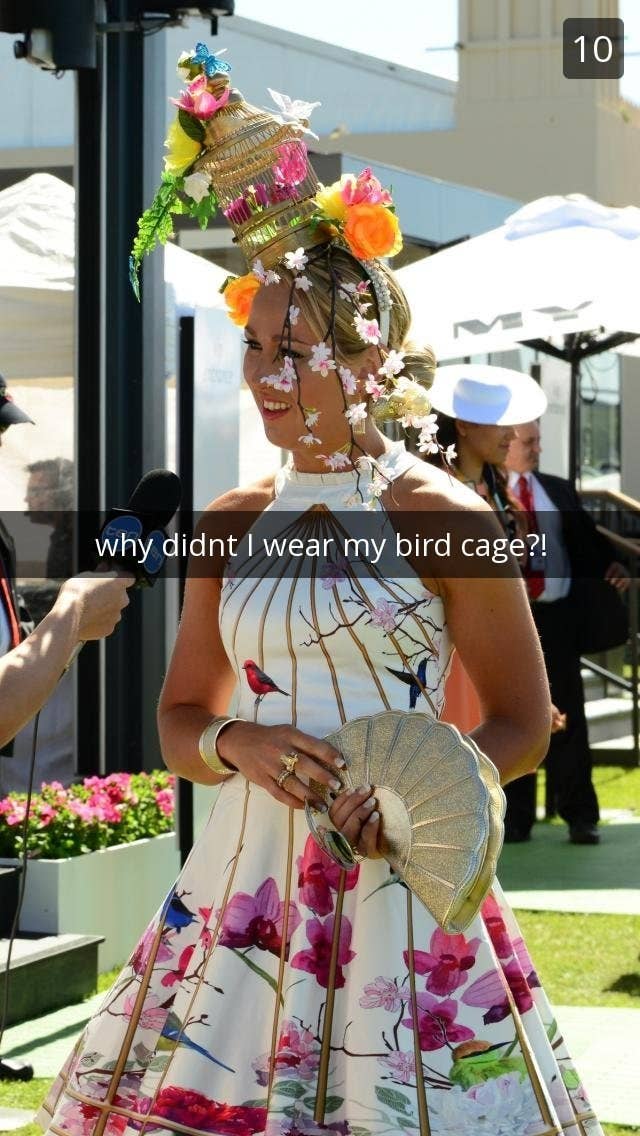 2.
Because, naturally, you did your fascinator shopping at the last minute.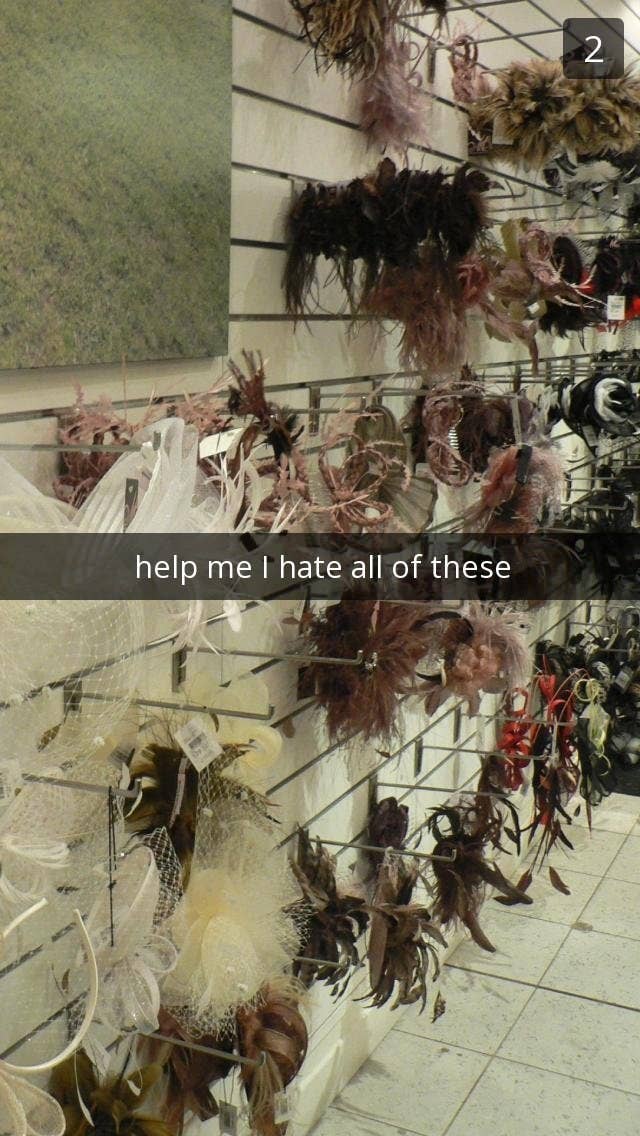 3.
Next, you decide it's time for a drink, and thankfully live to tell the tale.
4.
The next 20 minutes are spent trying to get that ~on point~ outfit photo.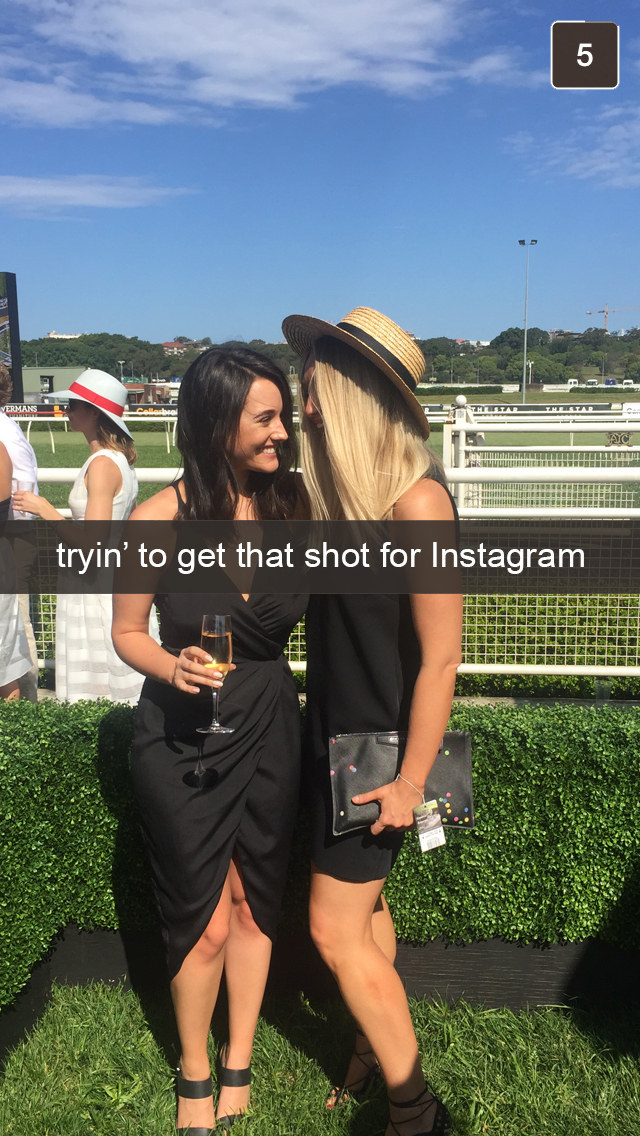 5.
You feel a little overwhelmed by the excessive displays of national pride.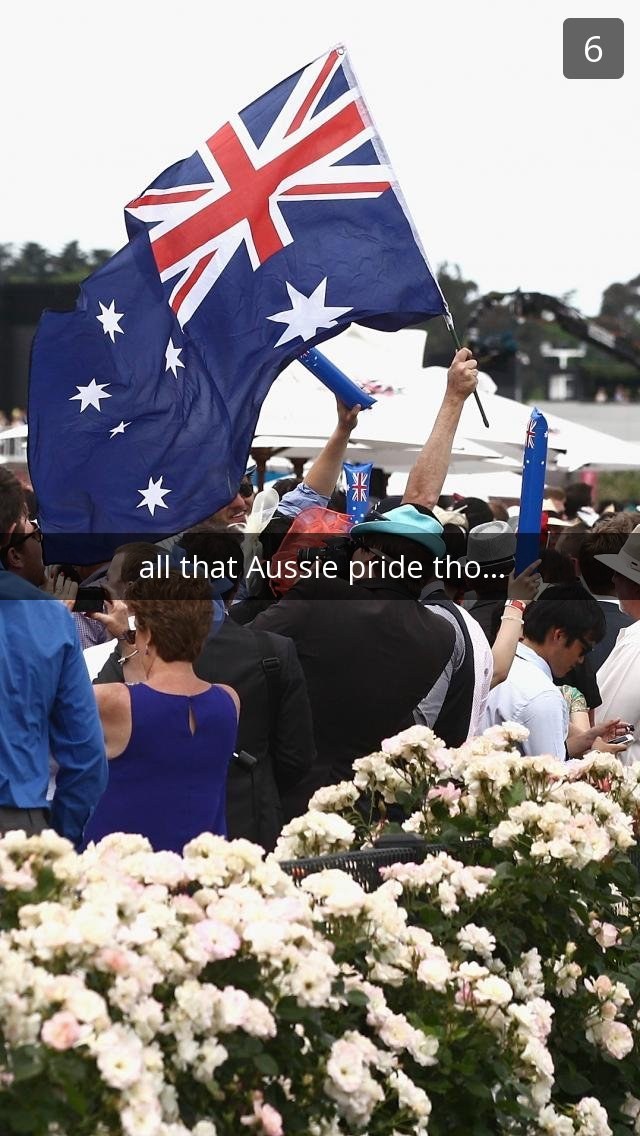 6.
And continue to be blown away by the extremely high standards of headwear.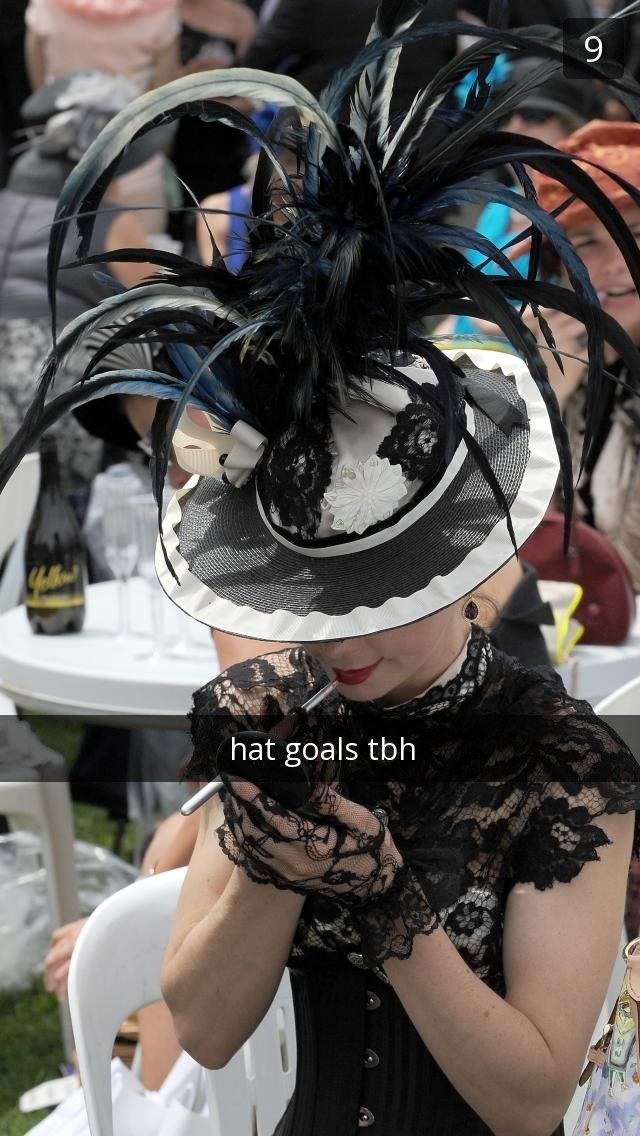 7.
You complain about the weather.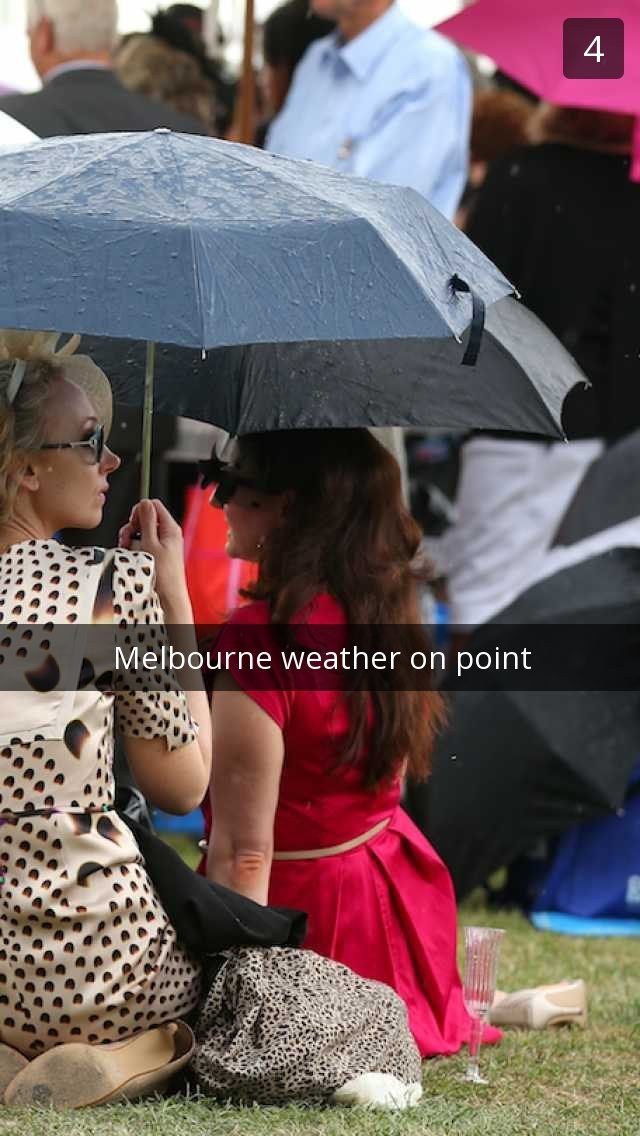 8.
As the day goes on, you see more and more people ~enjoying themselves~.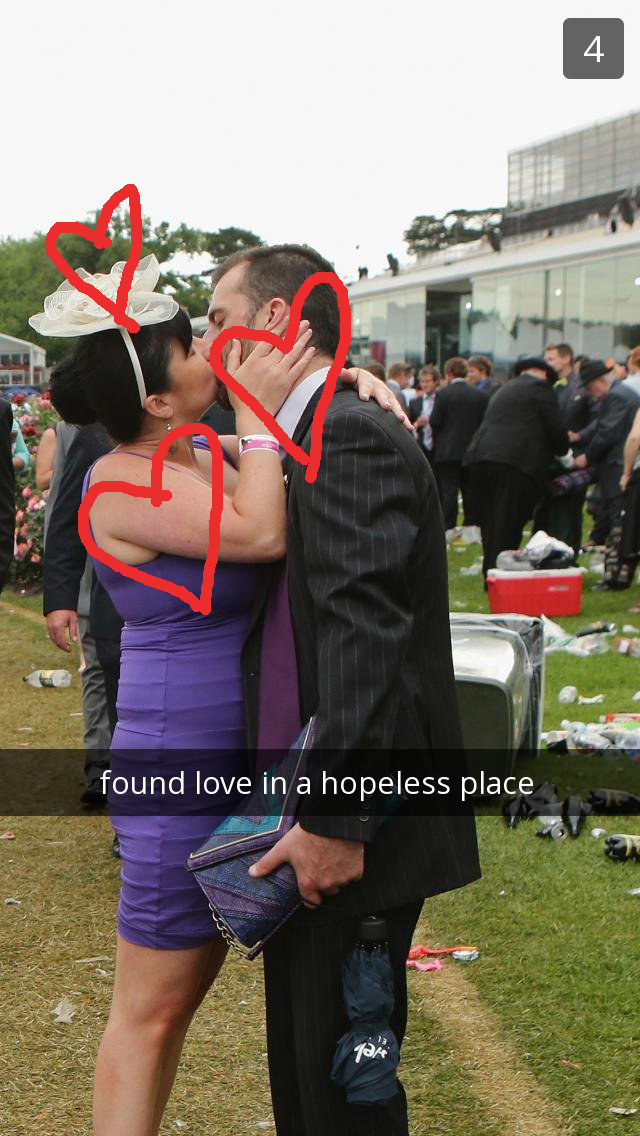 9.
And before you know it, your squad gets caught up in the thrill of it all as well.
10.
You feel the need to share a photo of those who are getting a little ~giddy~ by the track.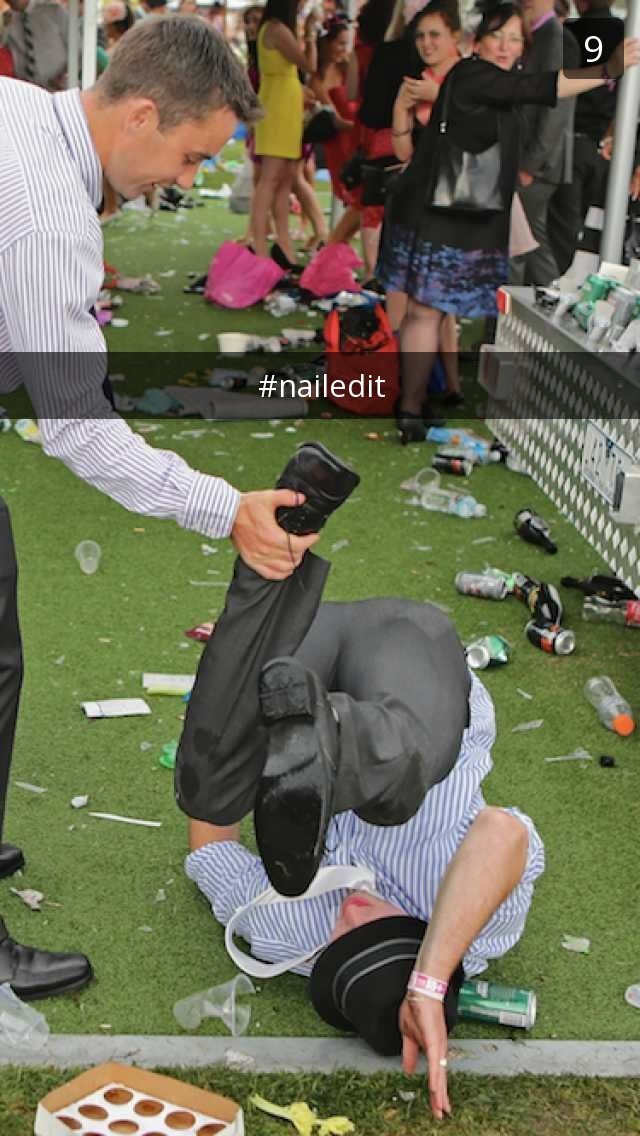 11.
Until the pain of standing for too many hours hits you, and you can't think of anything beyond the desire to take your shoes off.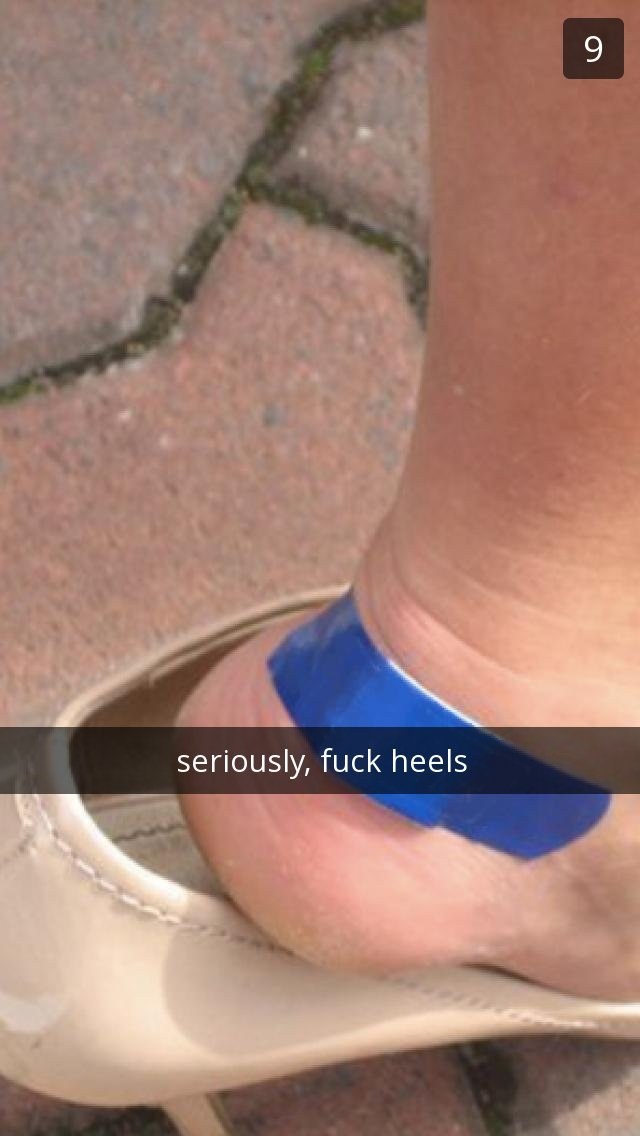 12.
And your story becomes a desperate plea for help.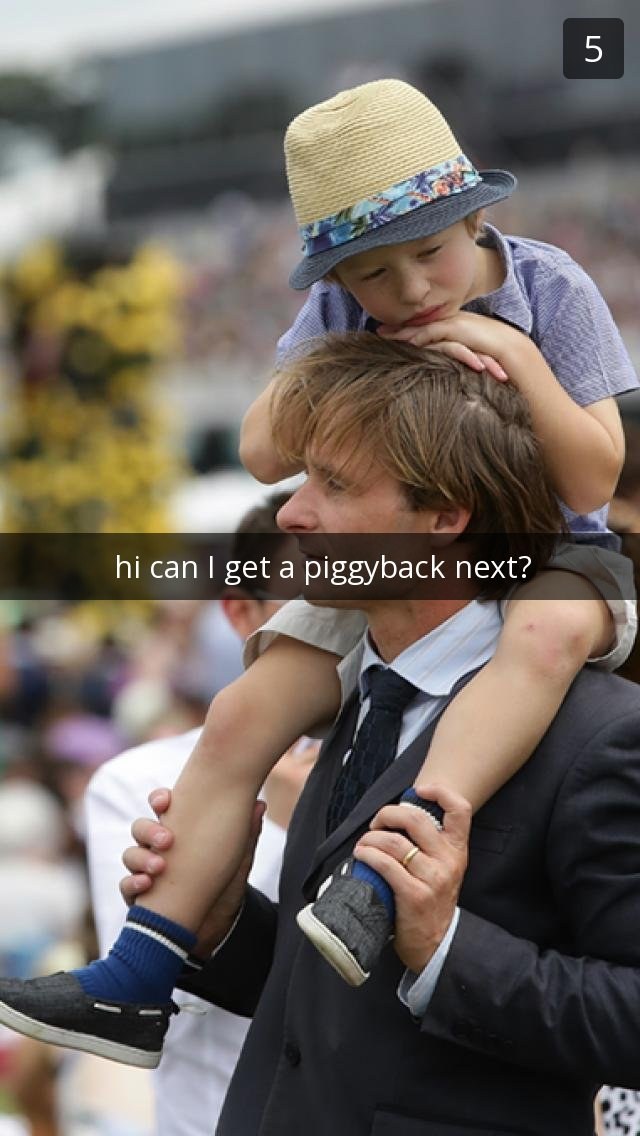 13.
It's around this time you and your Snapchat start to feel a little trashy.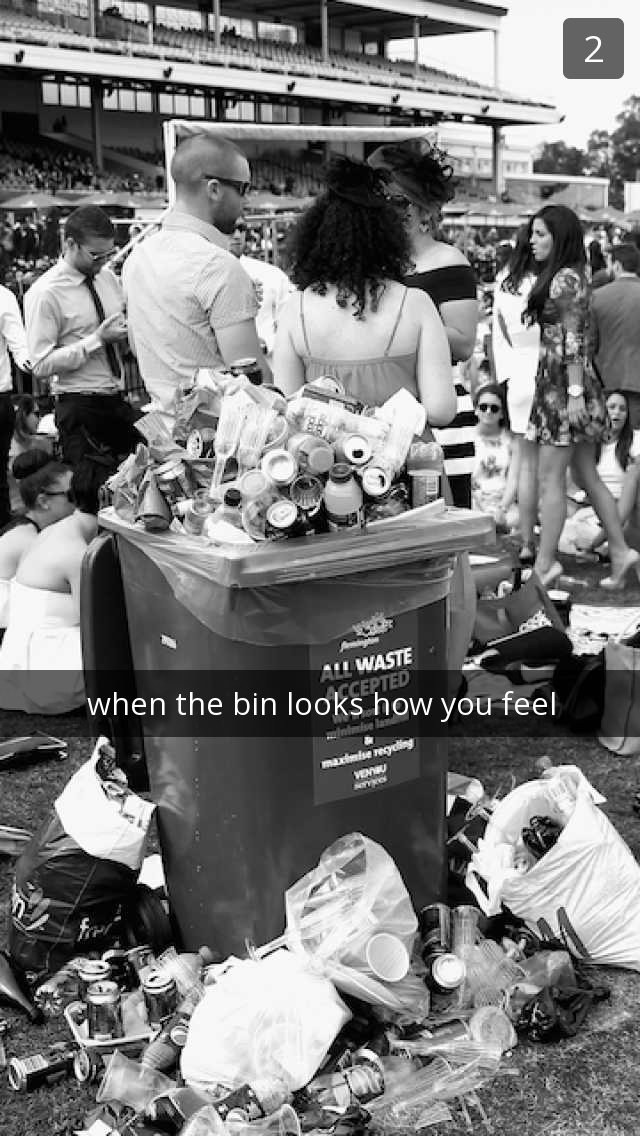 14.
And you're kind of hoping this whole thing will be over very soon.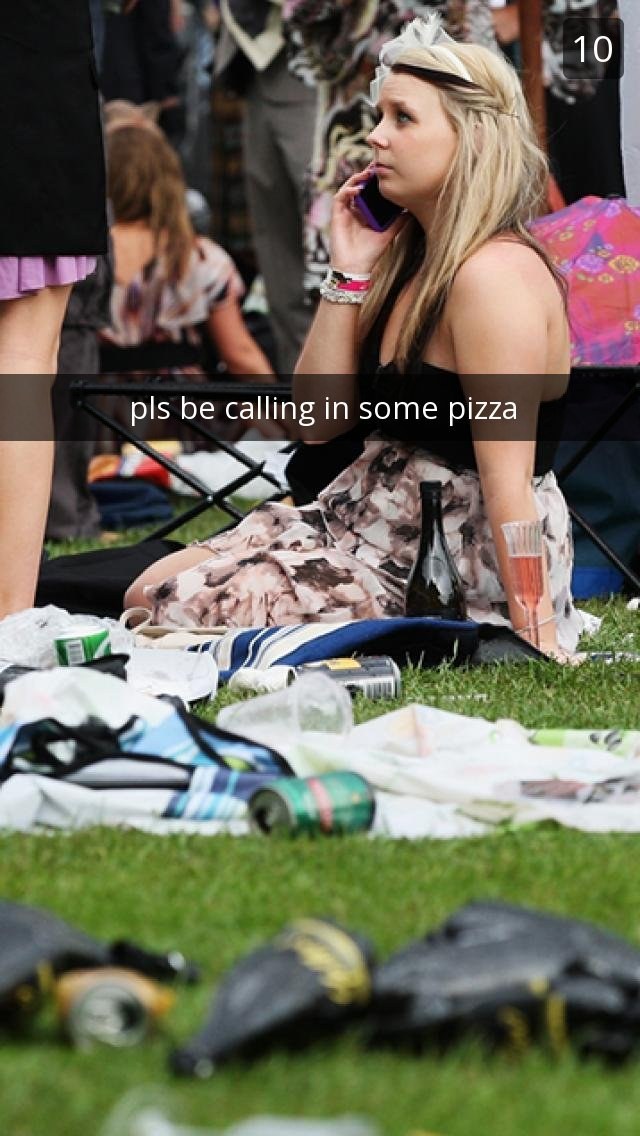 15.
Your photos take an inspirational turn, as you see fellow race goers come to the aid of their friends.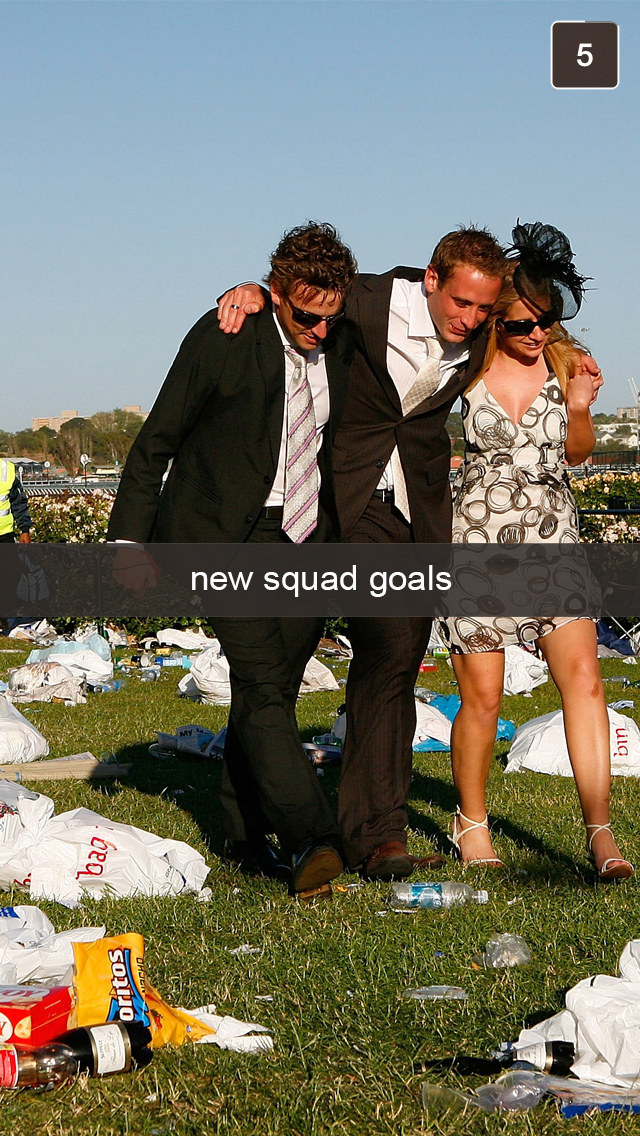 16.
And your end your day reflecting on all the fun you've had.