In news that will make all your childhood dreams come true, Australia has just been graced with the news that Slide the City will be opening temporary 300 metre slip 'n slides across the country.
Slides in Wollongong, Adelaide, Newcastle, and Townsville are listed as ~coming soon~ on the Slide the City website, in addition to openings on the Sunshine Coast and Gold Coast.
Registration for the first three slides is open now, with tickets starting at $35.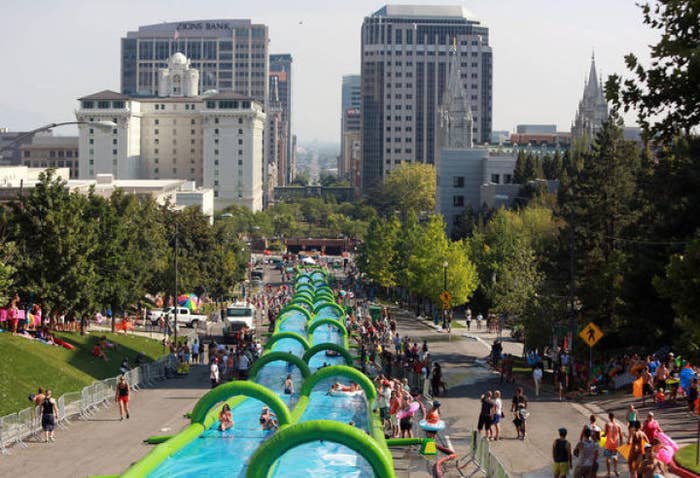 Now, go call your friends. This is big news.