Auckland-born plumber, Logan Dodds has spent the last three months travelling Europe, documenting his journey on a GoPro. Yesterday, he uploaded the video to Facebook, where it's received a pretty great response.
The video begins with 24-year-old Logan at work...
...and finishes with him falling into bed, all tuckered out.
The rest of the video seems to perfectly capture the kind of ~European summer~ everyone living in the Southern Hemisphere has on their bucket list.
The video, which was posted to the GoPro Facebook page, seems to be inspiring a lot of future travel videographers. It's also inspiring a hell of a lot of thirst.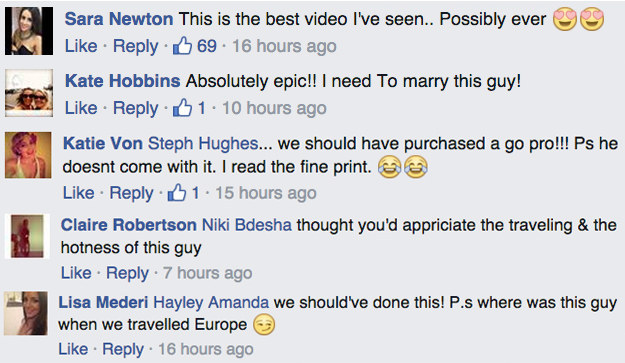 Now go enjoy a long drink of water, you guys.