This year, the team behind TEDxSydney decided to do something a little different with their catering, creating a menu that was all about pushing the boundaries.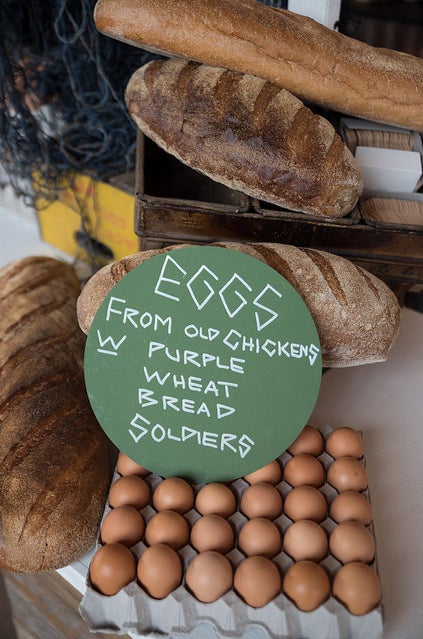 "The over-arching concept for the TEDx menu this year was 'rebel food'. These are the forgotten, the unloved, the ugly and the awkward foods; they're the ones we don't usually see on supermarket shelves or in cookbooks," Food Curator Jess Miller told BuzzFeed Life.
While this menu partly contained "normal" ingredients that were just a little ~different~, like eggs from mature chicken and irregular-shaped vegetables, other dishes were a little more obscure.
According to Jess, there are literally millions of things people can eat. This doesn't, however, mean we're accustomed to eating them all. The aim of this rebel food program was to change that - at least temporarily.
Ants featured heavily on the menu - dried, powdered and "buttered" onto bread.
When it came to meats, Jess and her team of chefs looked outside the box, relying on cuts of meat that aren't regularly seen.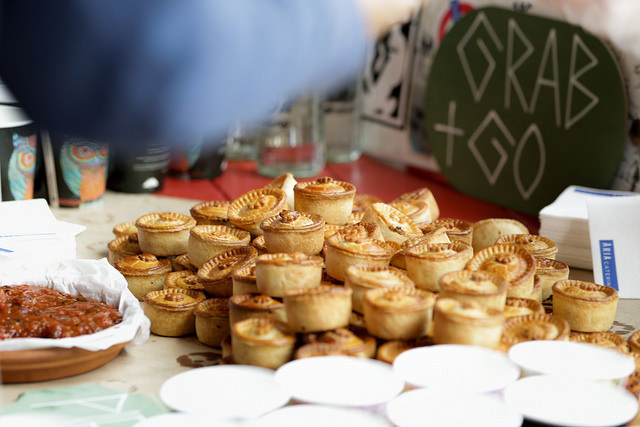 Beyond the goat pies, crocodile, boar and possum meats were all used in a variety of different dishes. Some being served simply on sticks.
There were ice creams topped with meal worms.
And breakfast museli with bonus crickets.
The fruit was the ugliest they could find.
And even the cupcakes proved looks can be deceiving, as these savory cauliflower and beetroot treats masqueraded as sugary treats.
Just when you think TEDx couldn't get any cooler, it goes and teaches you a thing or two about eating bugs.