Someone Has Made A Life-Sized Christian Grey Out Of Cake
Just when you thought Fifty Shades of Grey wasn't exactly your taste.
Somewhere in Manchester, England, there are two life-sized versions of Fifty Shades of Grey character, Christian Grey, made entirely out of sponge cake.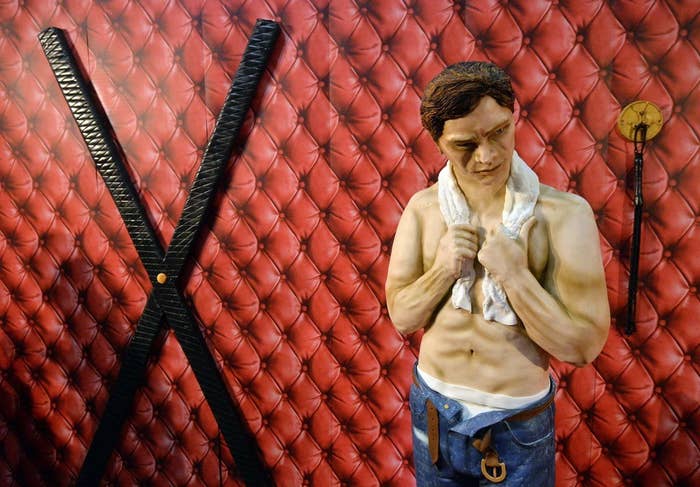 Created by baker Rosie Dummer and her team, the cake Greys come complete with licorice whips and paddles.
A whole different kind of delicious, the second cake version of Grey turned the character's signature suit and tie into something a little sweeter - buttercream icing.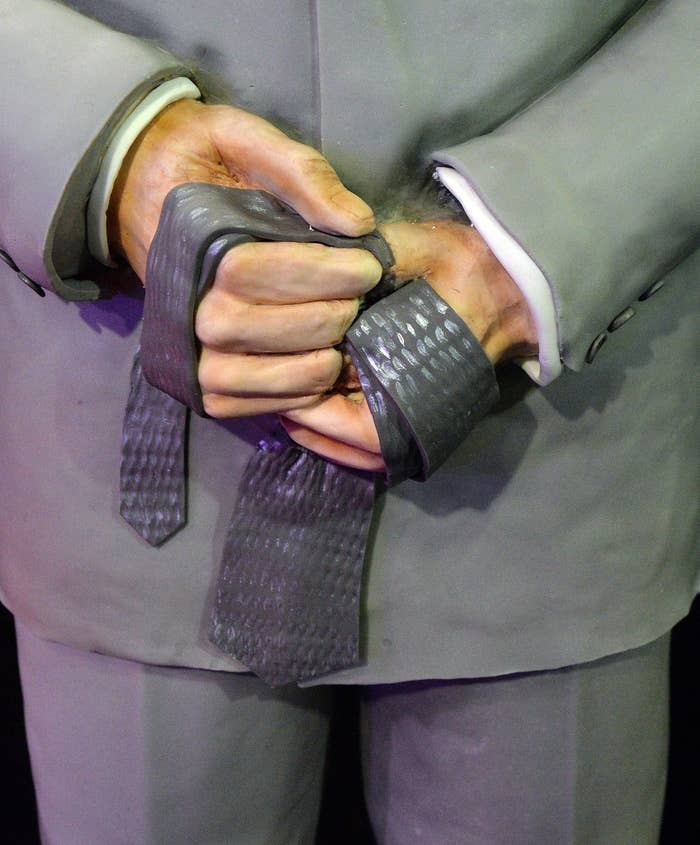 Unsurprisingly, the creations are affectionately titled: "50 Shades of Cake" and are described by Dummer as "fun and cheeky", much unlike the book and movie character they were based on.
At last, a playroom anyone could get involved with.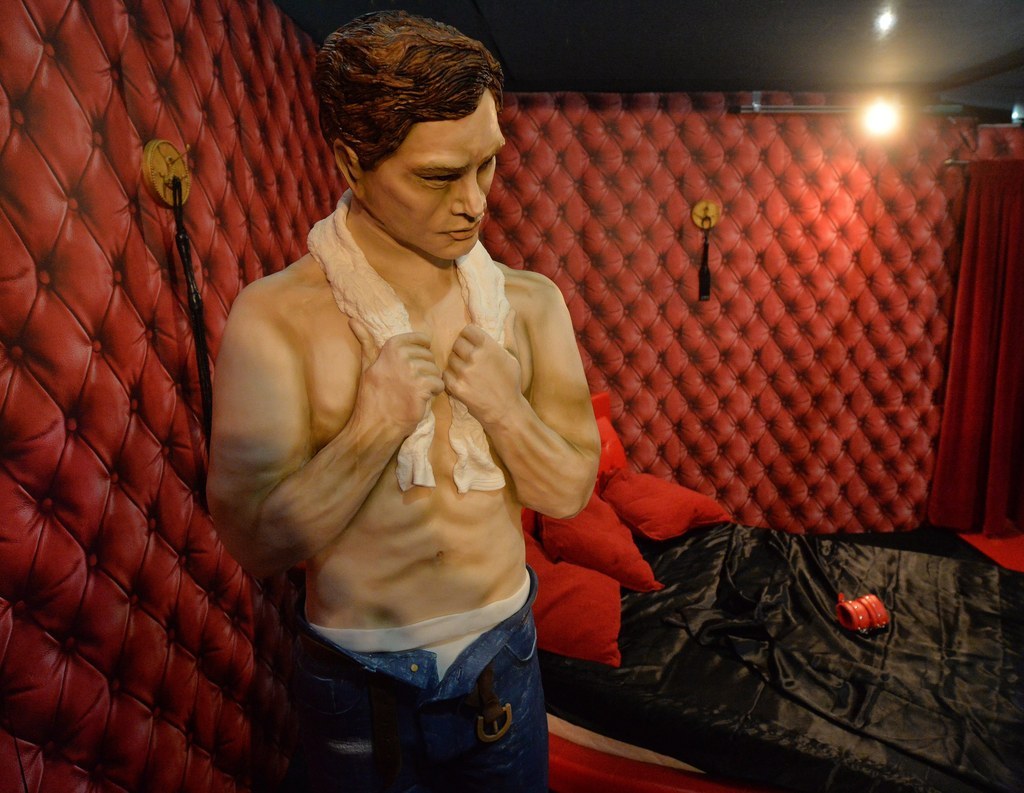 Oops. Something went wrong. Please try again later
Looks like we are having a problem on the server.
Which version of Christian Grey would you like to sink your teeth into?
Give me the flesh-and-blood Grey any day.

Cake. Cake. Cake. Cake. Forever, cake.