Well renowned as a ~style queen~ of Coachella, Kate Bosworth has a habit of nailing every single festival outfit.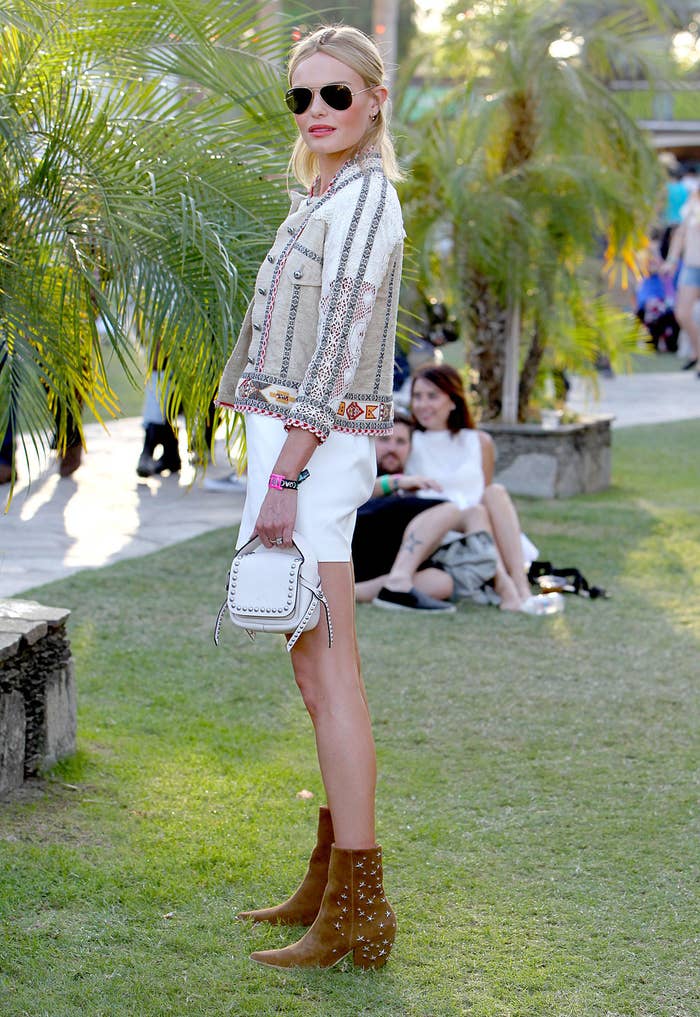 This year, she brought something new to the style floor with this hairstyle. Also known as: true hair perfection.
The best possible braid-meets-bun creation, this tiny part plait has the potential to inspire a generation of hair owners.
Please Kate, continue your Coachella reign.