Today, Hungry Jacks announced the launch of their "Pack That Scares Gulls" reflective chip cartons. Naturally, I needed to try them because seagulls are chip-stealing bastards.
At the moment, the shiny packets are available at eight coastal Hungry Jacks stores, including Sydney's Circular Quay, where I can attest that the gulls are goddamn savage.
At first glance, the new packs are just damn pretty. They shine, glimmer, and look great by the harbour. But would the holographic pattern actually scare off birds? I was skeptical.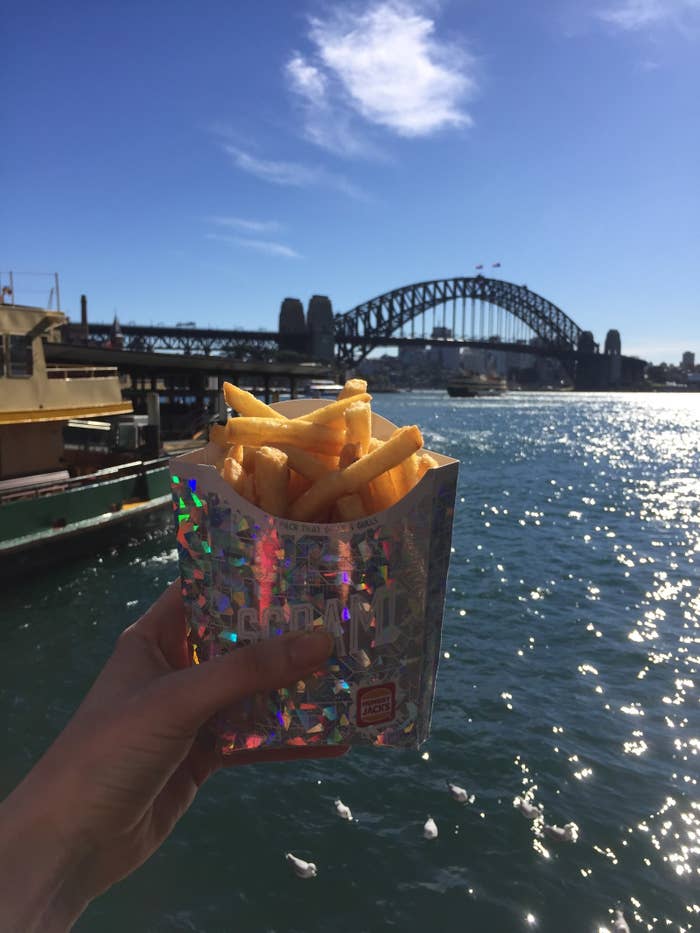 I decided to ease into the test, crouching next to some gulls who were hanging out nearby.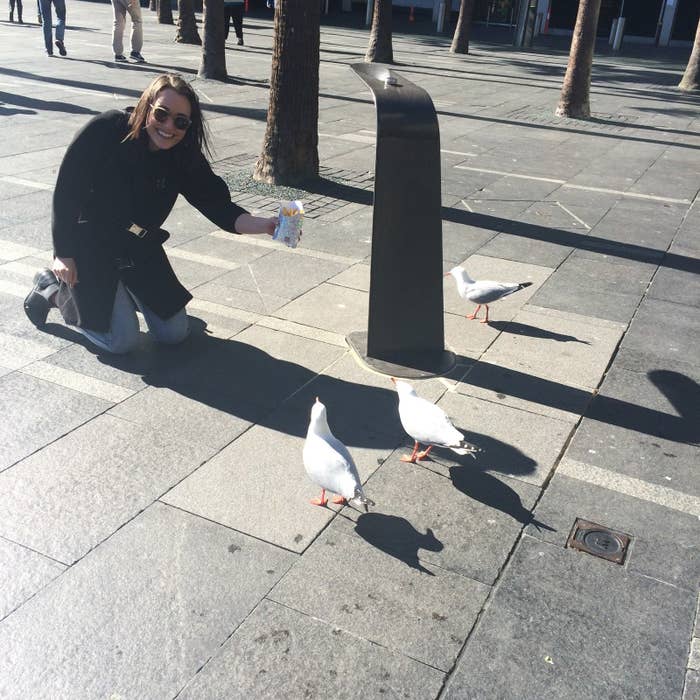 But, once I put the ~reflective~ pack into action, they seemed to back off.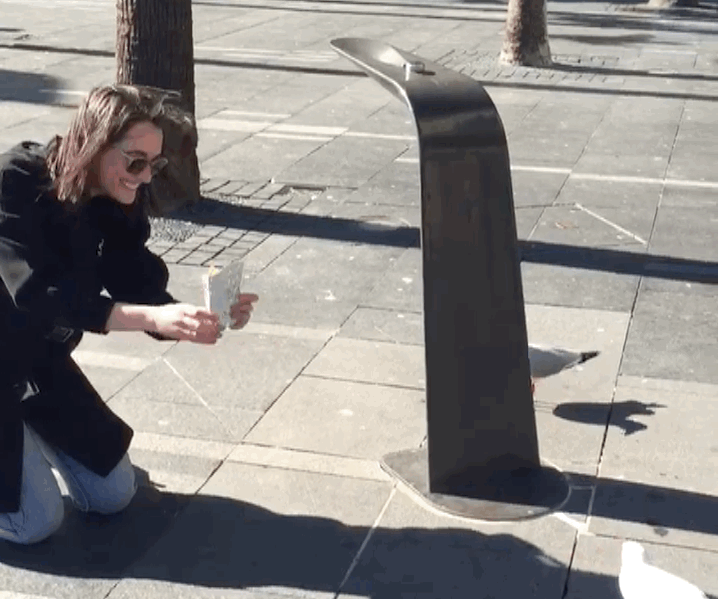 After my low-key success, I moved into a high gull-traffic area, right by the water. This was where shit got wild.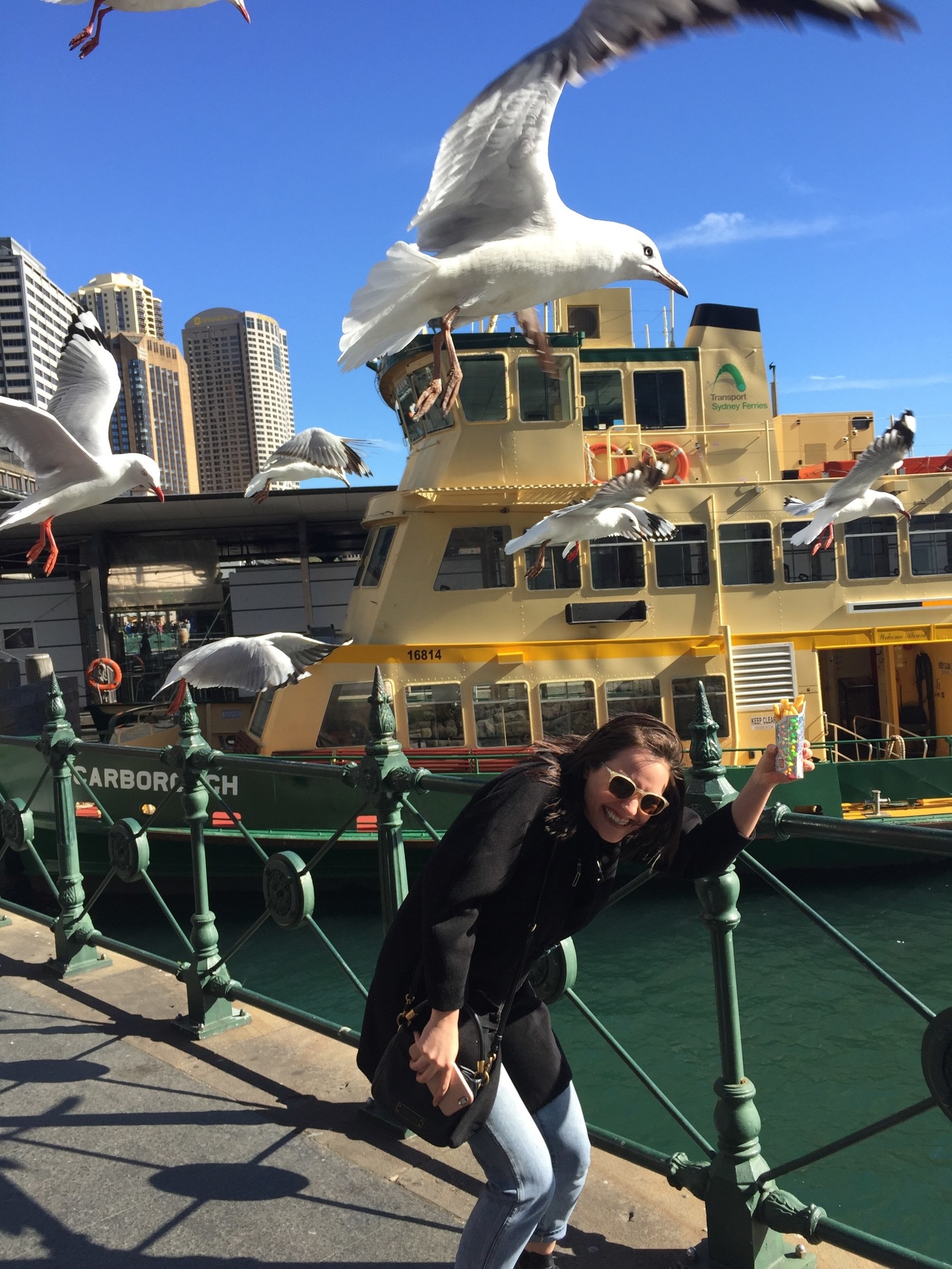 Honestly, I did my best to use the power of the chip packet to defend my food from the birds. But, in the end, one gull got the better of me and the cardboard.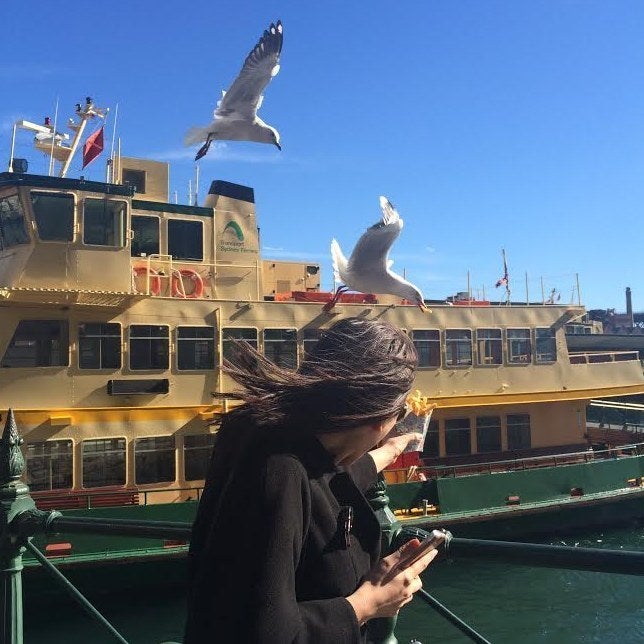 See? BASTARDS!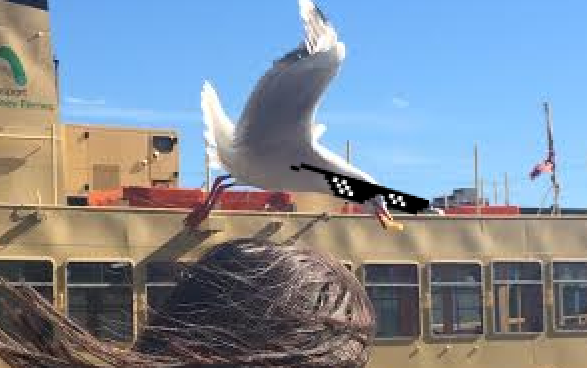 In the end, the seagulls won, but only just. Do I think the new packaging works? Well, I have one bird-bitten chip that makes a good case against its true gull-repelling power.