We hope you love the products we recommend! Just so you know, BuzzFeed may collect a share of sales or other compensation from the links on this page. Oh, and FYI — prices are accurate and items in stock as of time of publication.
Every now and then, a product comes along that makes you stop and think, Huh, why the hell didn't I buy this sooner?
You know, like that first time you actually buy a high quality umbrella instead of a $2 one off the street or invest in a pair of jeans that actually??? fit?? properly???
This is very much how I felt when I traded in my old pots and pans for this incredibly beautiful set of cream (!!!) ceramic cookware.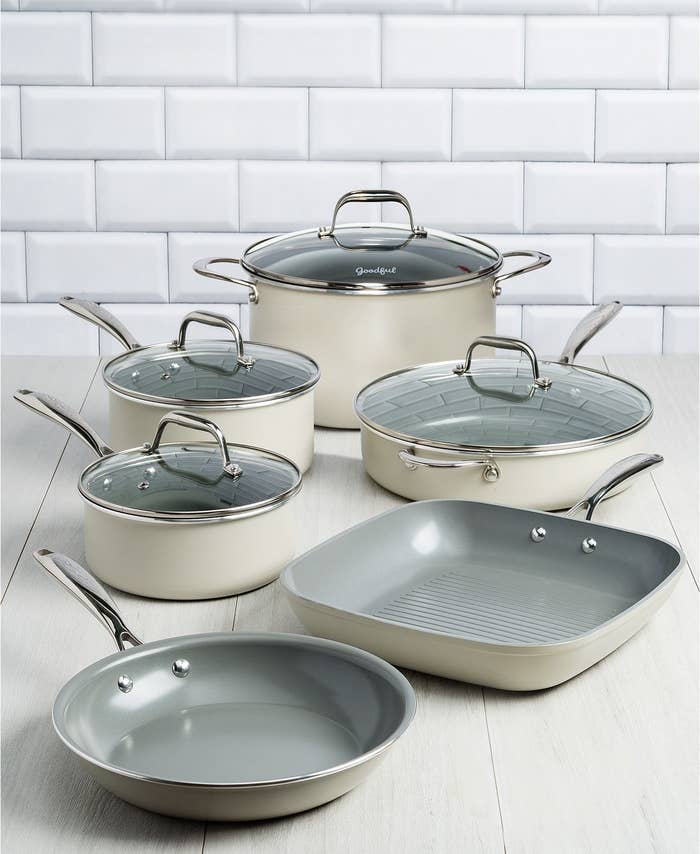 The set, which is part of the new Goodful x Macy's collection, comes with 10 pieces, but my favorite item in the range is the grill pan, which has legitimately changed the way I cook.
Since trading in my scratched and stained cookware, I feel as if I've leveled up in the kitchen, at home, and in life.
Beyond the aesthetics of the set, everything in it is also genuinely lovely to use.
But also, most importantly (to me anyway), LOOK HOW PRETTY.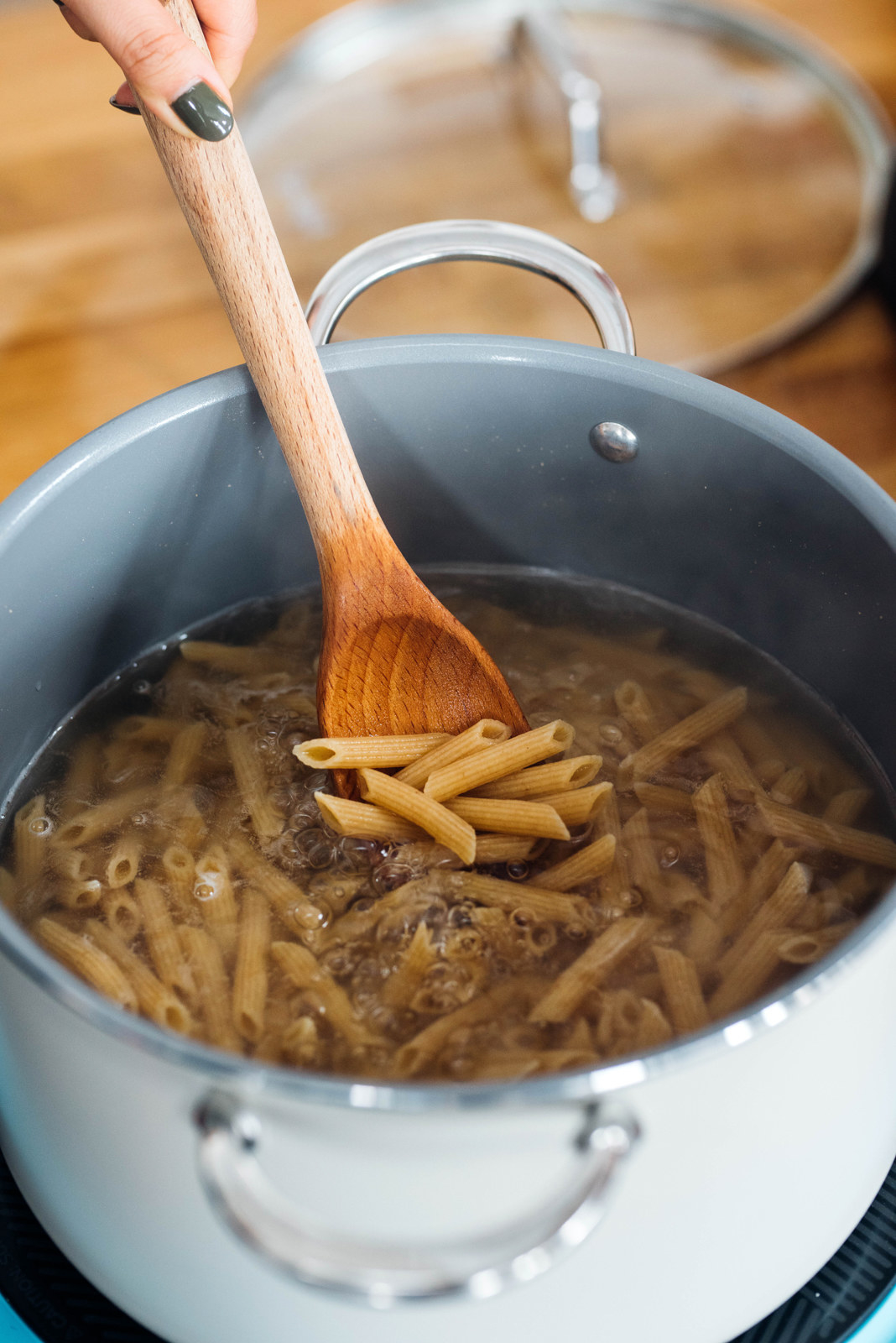 Get the 10-piece set from Macy's for $104.99.