1.
Make your own scented room spray from essential oils and alcohol, with a flower for added sweetness.
2.
Press flowers or leaves, glue them on paper, then put them on display for everyone to admire.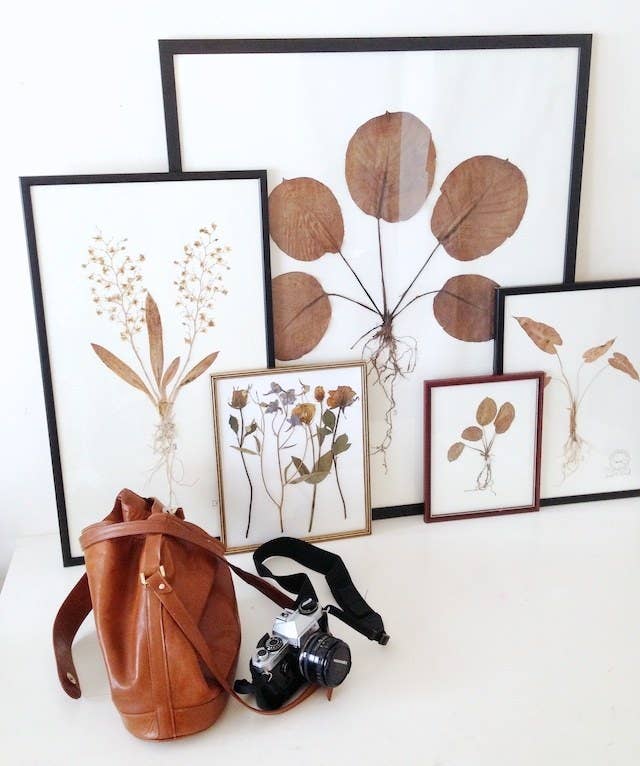 3.
Or press them and put them straight into a clear frame.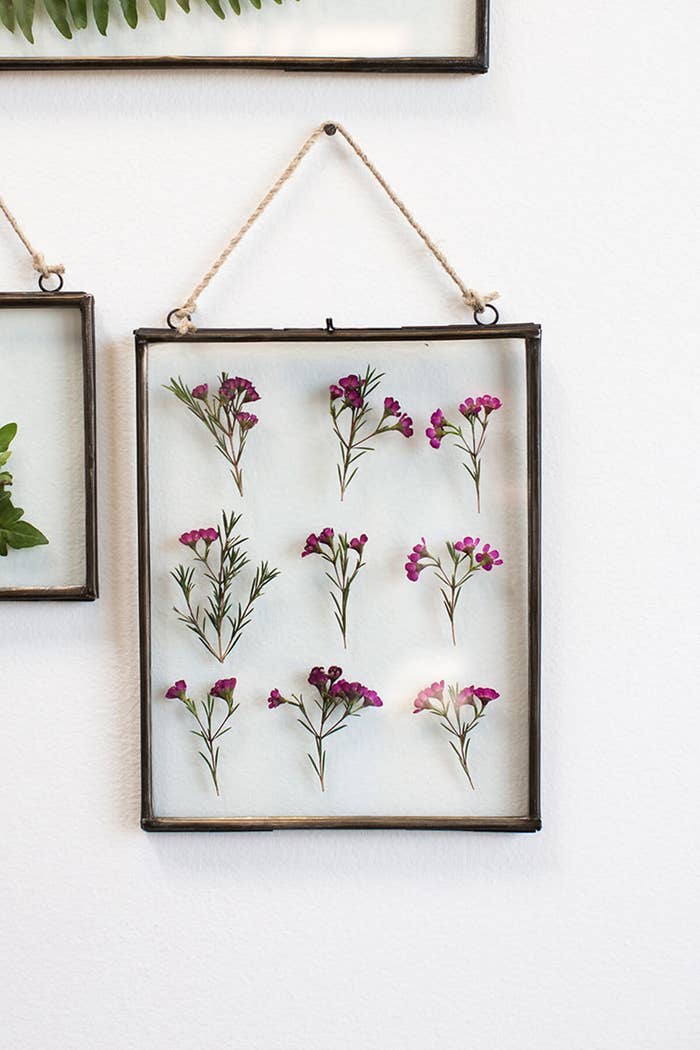 4.
Save dried rosebuds and calendula petals to make a beautiful bath salt mix.
5.
Make flower petal paper that can be framed, added to cards, or used to wrap small special gifts.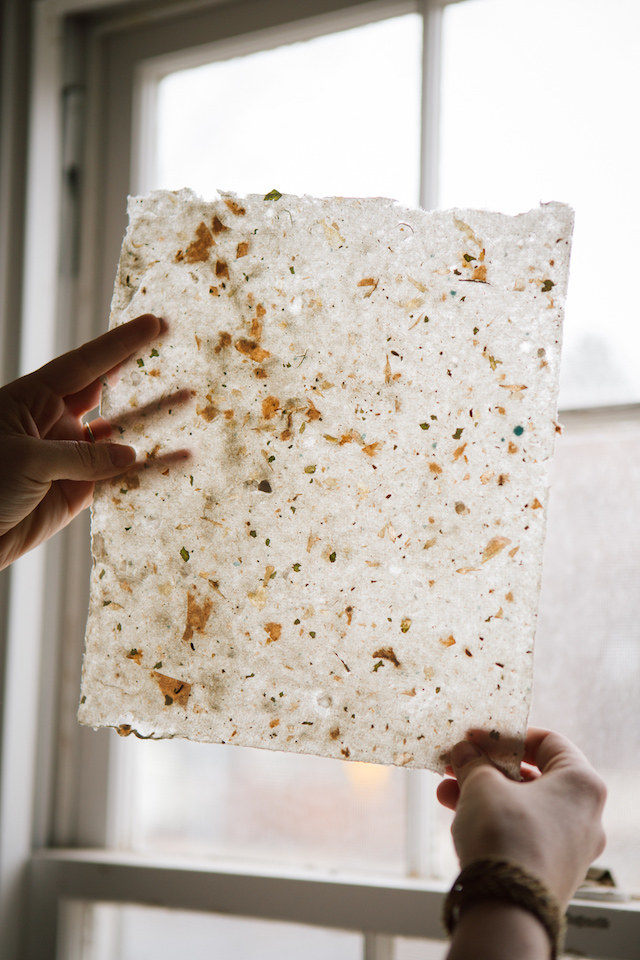 6.
Make a colorful, and eco-friendly, confetti from dried flower petals.
7.
Make your own sage stick using the flowers and herbs of your choice.
8.
Hang dried flowers upside down from darkest to lightest, to create an ombré feature wall.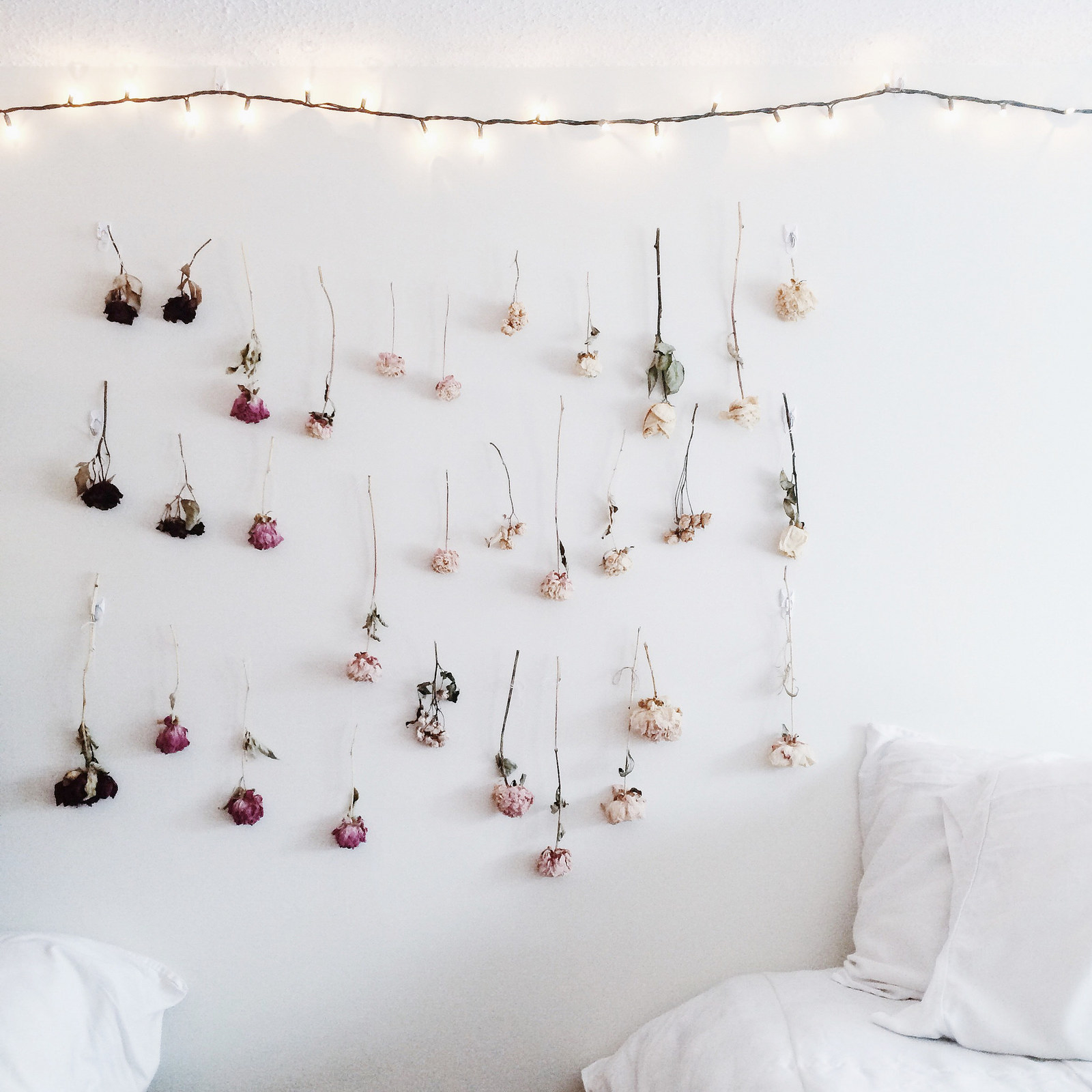 9.
Or add small dried flowers and foliage to gift wrapping.
10.
Keep your favorite dried flowers close to you at all times by adding them to your phone case.
11.
Tape flowers in your journal as decoration and a reminder of the place where you picked, or bought, them.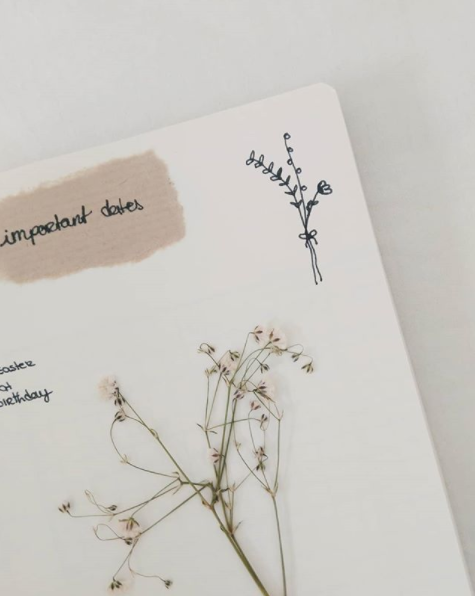 12.
Make botanical coasters to add extra greenery and floral tones to your living home.
13.
Or add pressed flowers to glasses and a decanter.