A drive-through café specialising in cheese toasties has just opened in Melbourne. Understandably, everyone's pretty bloody keen on it already.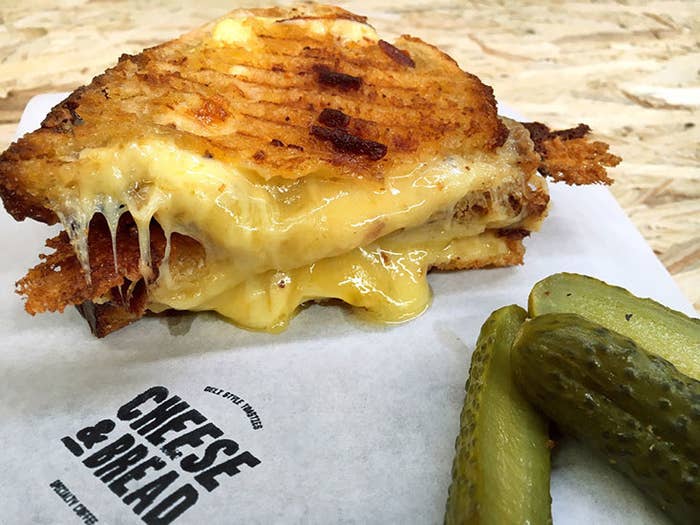 At the moment, the café operates weekdays from 6am until the early afternoon, with six different cheese toasties on the menu. However, co-founder Frank Rusitovski says there are plans to extend opening hours to Saturday mornings in the near future.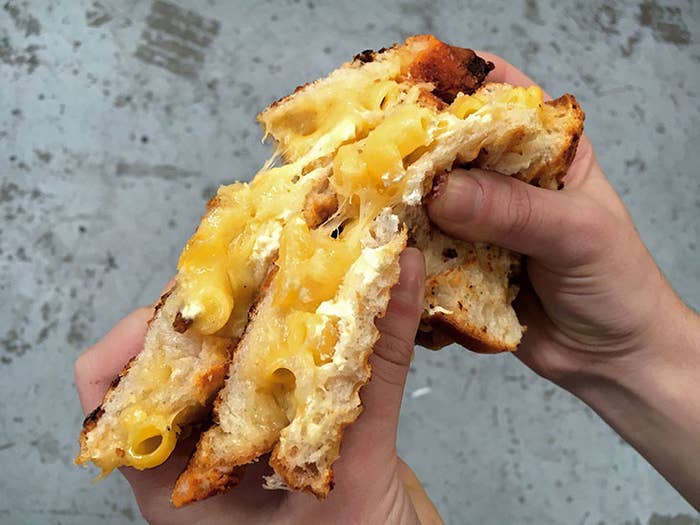 Frank opened the café with his best mate, Dean Trpeski, who is also a big fan of food pop-ups, wild menus, and good feeds.