Men Tried Contouring And Realized How Much Freaking Work It Is
"It kinda looks like poop on a face. But I mean, if it makes me pretty..."
by
,
All of the guys were down, but they didn't have any experience with contouring.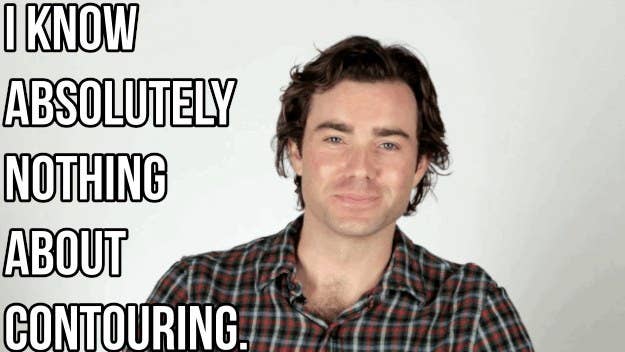 Ryan guessed at the definition of "contouring" and wasn't totally wrong, TBH.
Lili Kaytmaz, our fabulous makeup artist, explained, "Contouring is about lights and shadows. Where the sun would hit the most (high cheekbones, forehead), you're gonna make lighter, and under your cheekbones and chin you're gonna make darker."
Carl was excited to see how much contouring would change his appearance.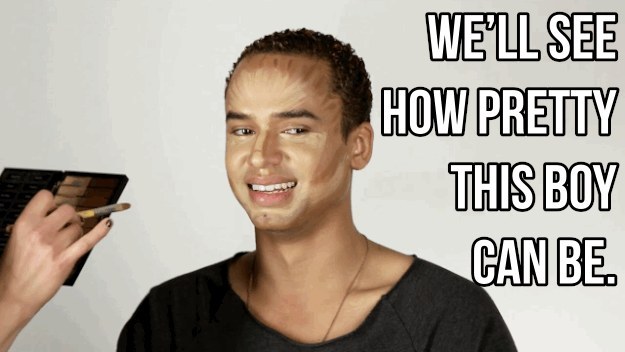 Contouring is a multi-step process, breaking down into: "before blending" and "after blending." Before blending, things can look a little...
"Show me the beast."
"It kinda looks like you smeared poop on a face. But I mean, if it makes me pretty..."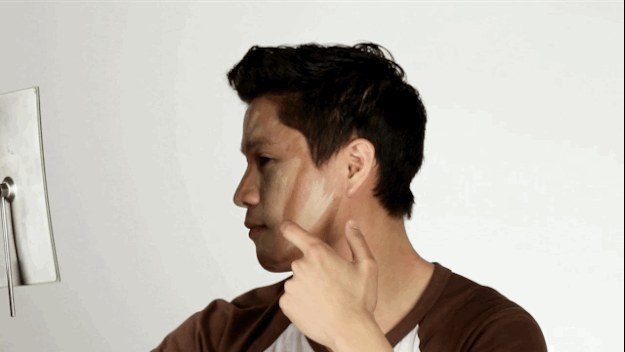 And then the part that makes it all worthwhile: BLENDING.
The results: SPECTACULAR.
The guys were a little shocked by the transformative power of makeup. Jacob said, "I don't feel like me."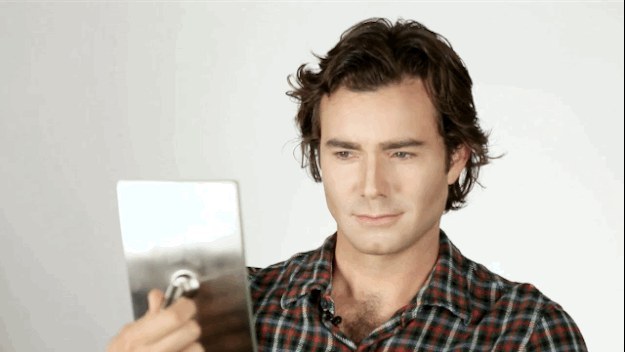 Ryan was totally convinced by how much makeup can accentuate and change your face. "The only reason I DON'T do it every day is that it's not required by society."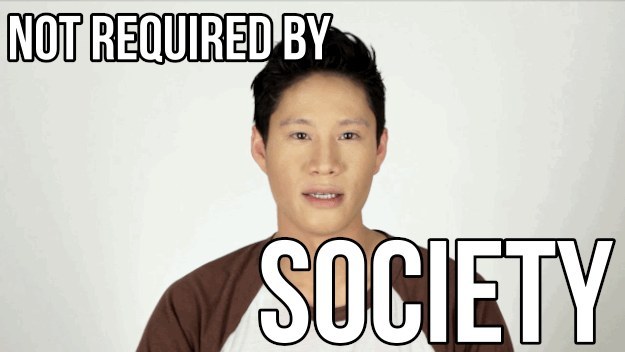 "I have a lot more respect for people who contour and artists who do this for a living; I think it really makes a difference on people's faces."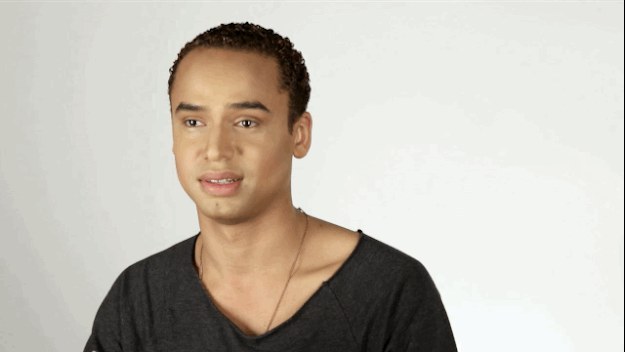 In the end, the guys all looked pretty darn fabulous.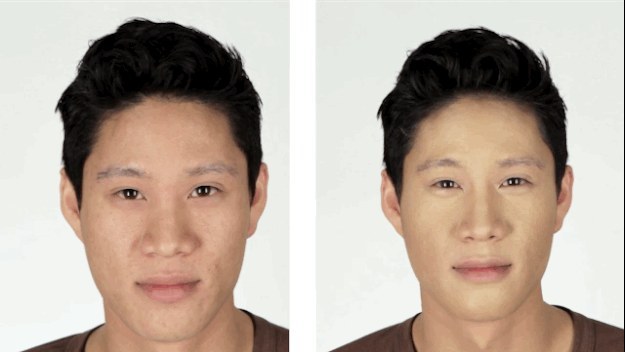 Jacob even learned some top-notch model posing.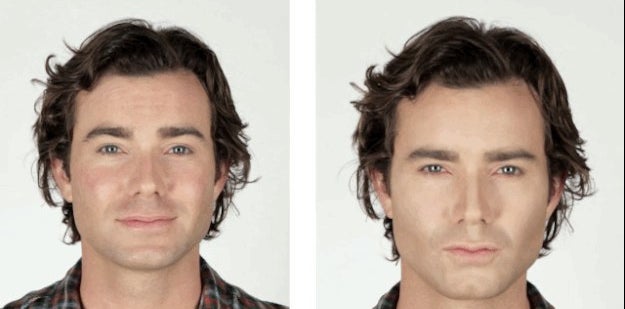 Thanks for playing, guys! Contoured or not, we think you're pretty darn FAB.