For the third straight year, Guinness-lovers (and foodies!) from around the world gathered in Dublin for GUINNESS X MEATOPIA — a weekend-long celebration of beer, food, fire, and music — from July 5 to 7.
And the highlight of the festival? All-star chefs came together to create signature grilled dishes, made with local, seasonal ingredients and Guinness.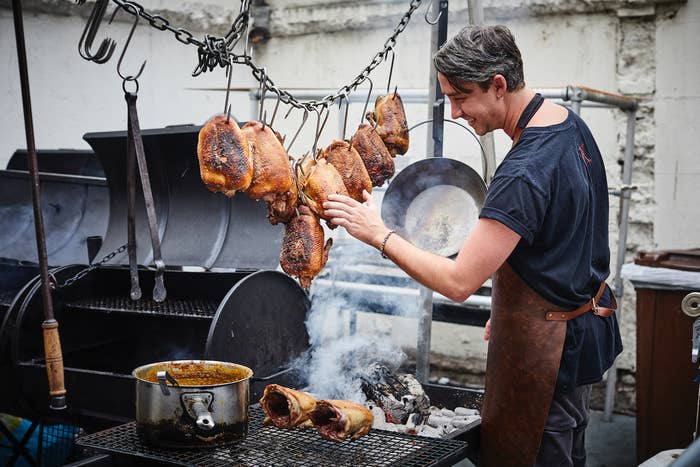 Chef Kwame Onwuachi, the winner of the 2019 James Beard Foundation "Rising Star Chef of the Year" Award, prepared three amazing dishes over the course of the event using Guinness as an ingredient.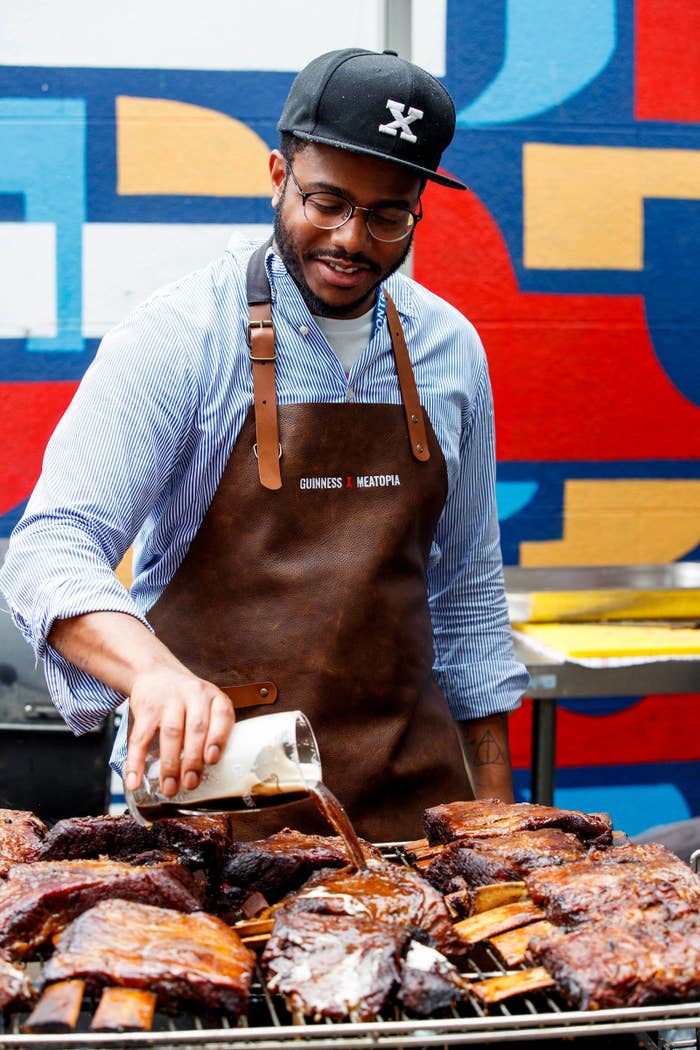 Why does Chef Kwame love cooking with Guinness? Big flavors need big beers!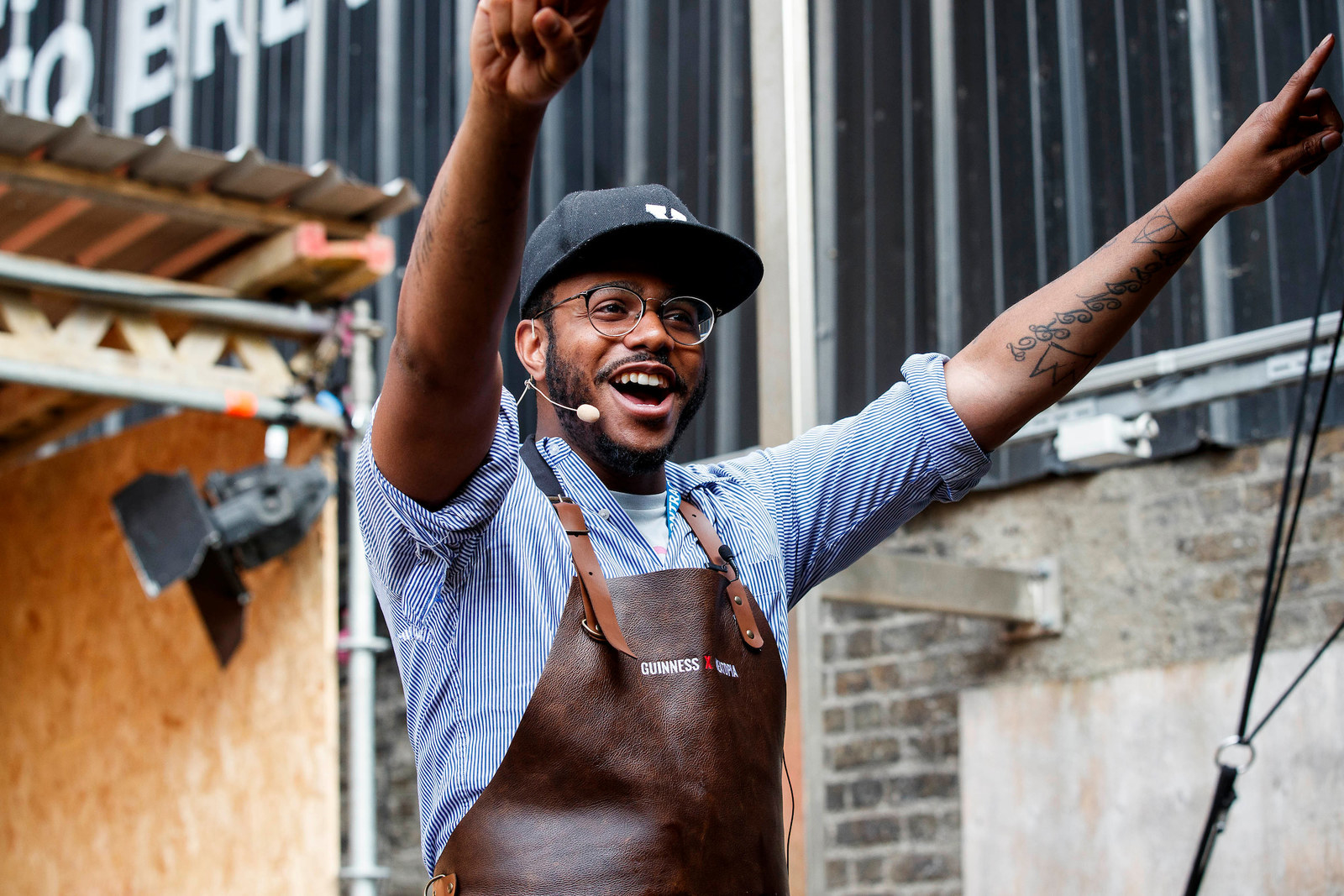 When asked if it's unusual to pair an Irish beer with the Afro-Caribbean cuisine for which Kwame is known, he said, "Hell no, because the second biggest [market for] Guinness is Nigeria. So we drink Guinness with our food all the time. It makes sense."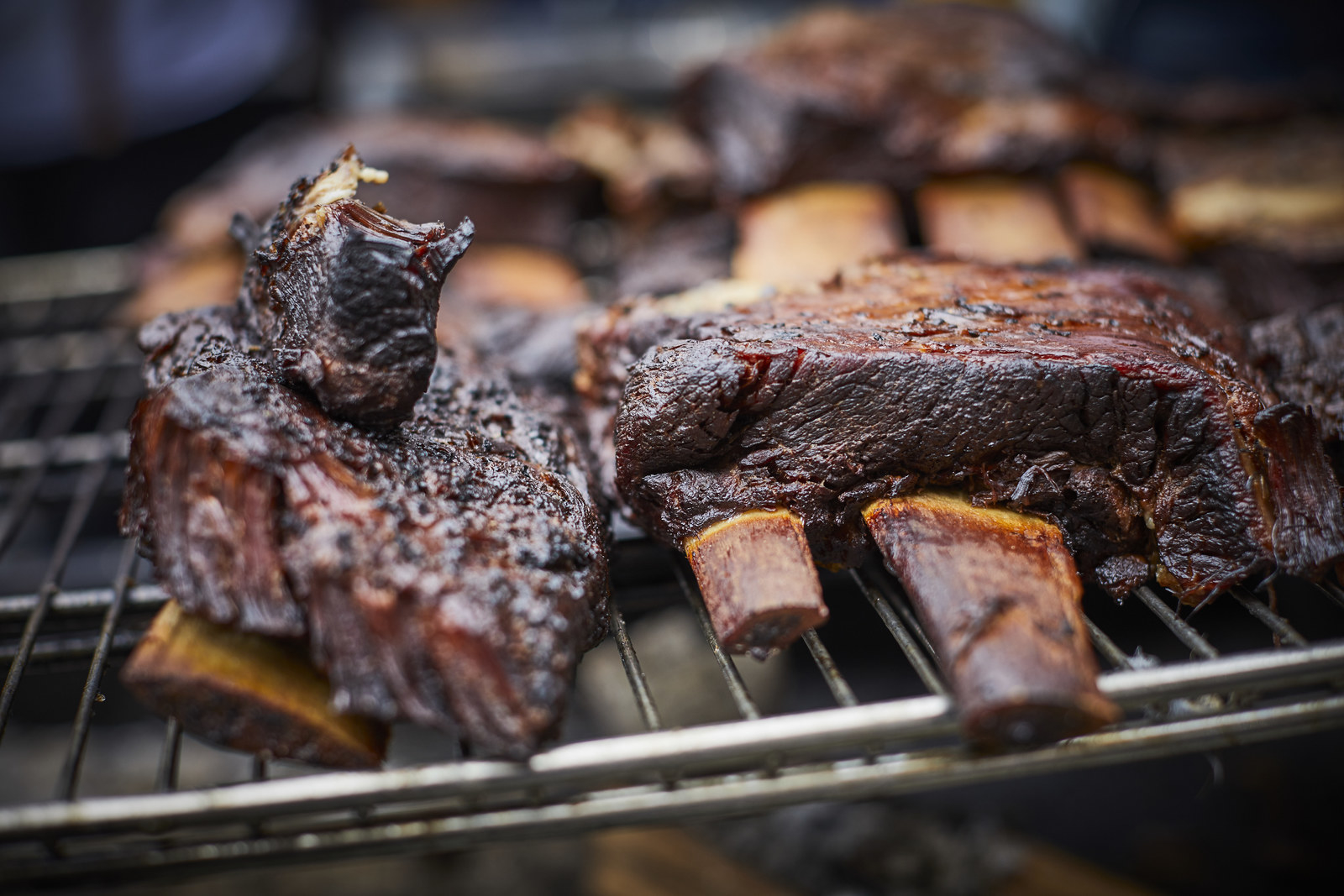 Kwame hoped people learned how easy pairing can be thanks to the bold flavor of Guinness. "I want people to take away that … it's extremely easy to pair Guinness with food. The dishes that I did were fairly simple, but the Guinness went really well with them," he said.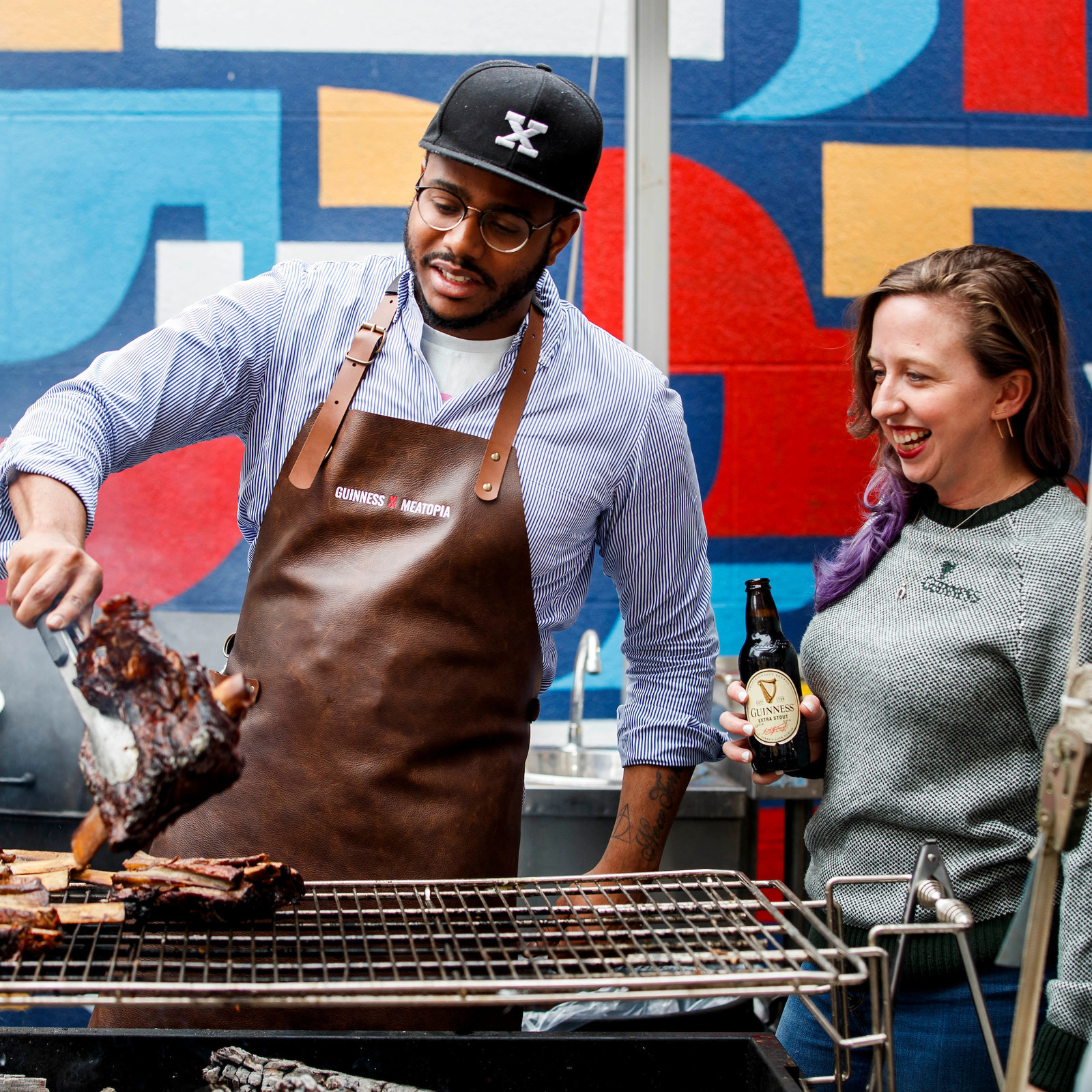 The ultimate takeaway? Guinness makes the most flavorful brews to pair with what's hot off the grill.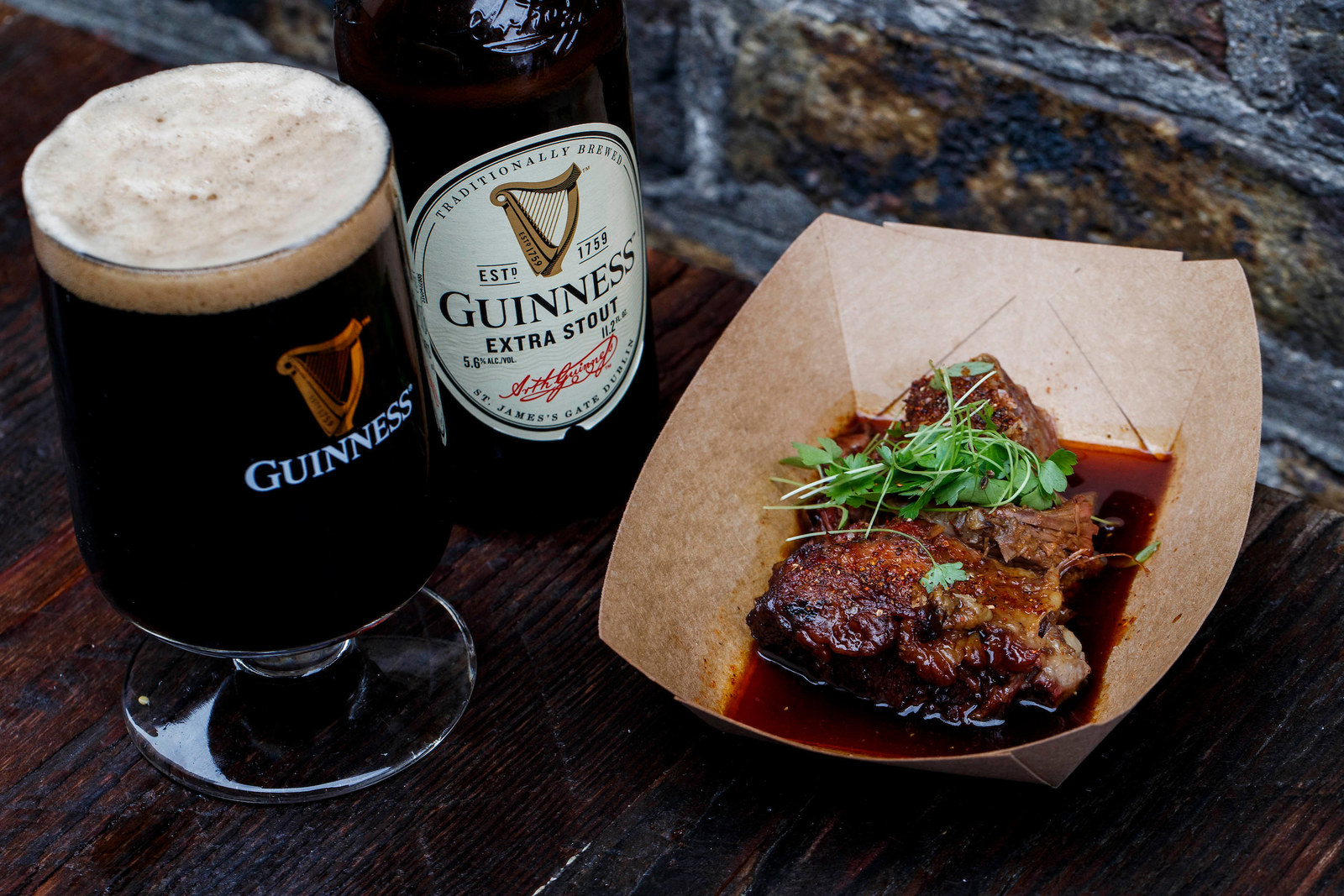 Images via Andres Poveda / Guinness
GUINNESS Draught Stout and GUINNESS Extra Stout. Imported by Diageo Beer Company USA., Norwalk, CT.