La madrugada del 2 de octubre, la Generalitat publicó un tuit con los resultados del referéndum del día 1.
Rápidamente, mucha gente contestó al tuit del Govern con sus cálculos: si el sí había obtenido el 90,09%, el no tenía el 7,87%, los votos blancos eran un 2,03% y los nulos sumaban el 0,89%, el total era el 100,88%.
Incluso políticos como Javier Bezares, portavoz de UPyD, publicaron esta suma en sus cuentas.
El problema es que, como apuntaron diversas personas en Twitter, los votos nulos no se consideran válidos y, por lo tanto, no entran en el escrutinio.
Es decir, los tres primeros porcentajes corresponden al total de votos válidos, mientras que el último, el de votos nulos, es sobre el total de los votos (válidos y no válidos). El problema es que la Generalitat no lo especificó en su tuit.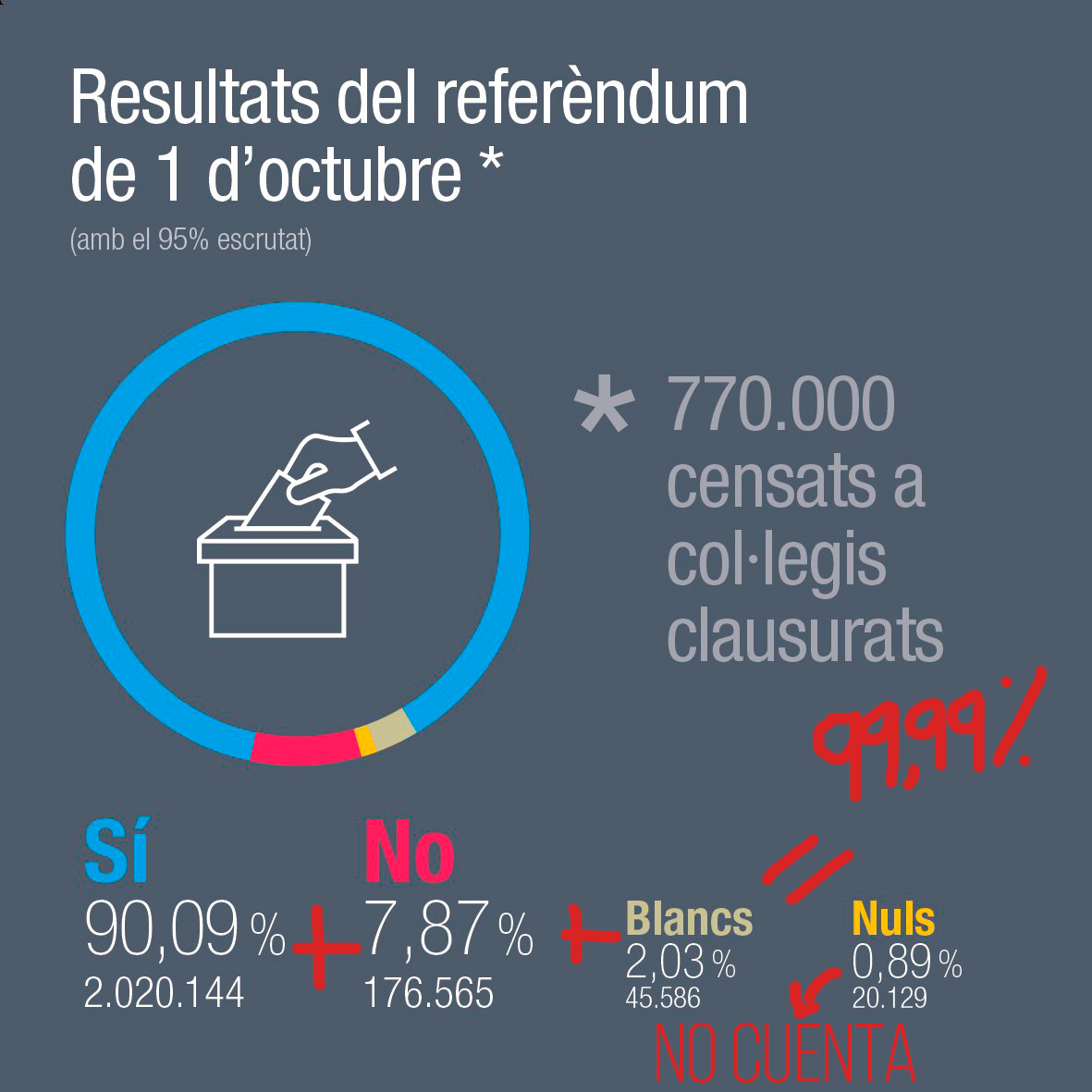 Looks like there are no comments yet.
Be the first to comment!